Have fun getting messy this summer when you have a go at our Handprint Sunflowers. Picture using bright and bold handprints and finger painting techniques.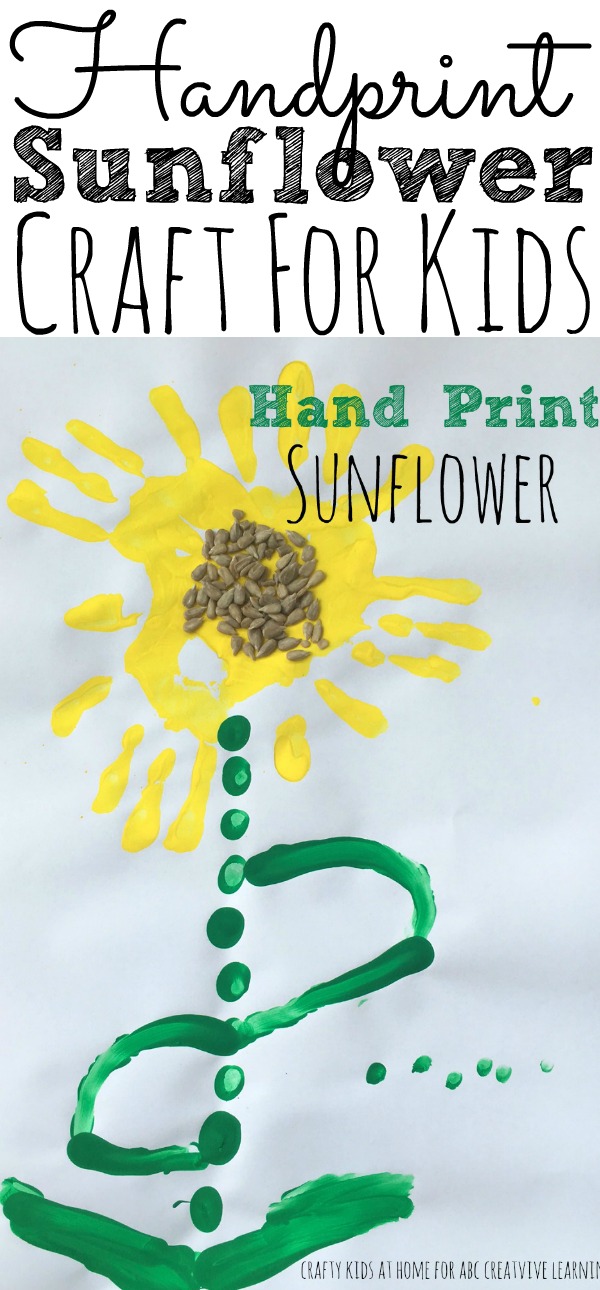 Handprint Sunflowers
We love sunflowers over here at Crafty Kids at Home. They are such a tall and strong flower and their bright color never fail to make me smile when I see one.
My kids go through phases of wanting to get messy in our activities and then not wanting to get anything on their hands. We are enjoying a messy phase right now, so we have been enjoying lots of fingers and hand painting projects at home, including this bright Sunflower Handprint Art that we are sharing with you today.
Post contains affiliate links.
Supplies Needed For Handprint Flowers
Yellow Paint
Green Paint
Sunflower Seeds
Sheet of Paper
Glue
How to make a Hand Print Sunflower
I poured yellow paint onto a plate so that my kids could easily dip them hands into it and completely cover them in yellow paint. If your kids aren't keen on this option then you could use a paintbrush to paint over their hands with the yellow paint.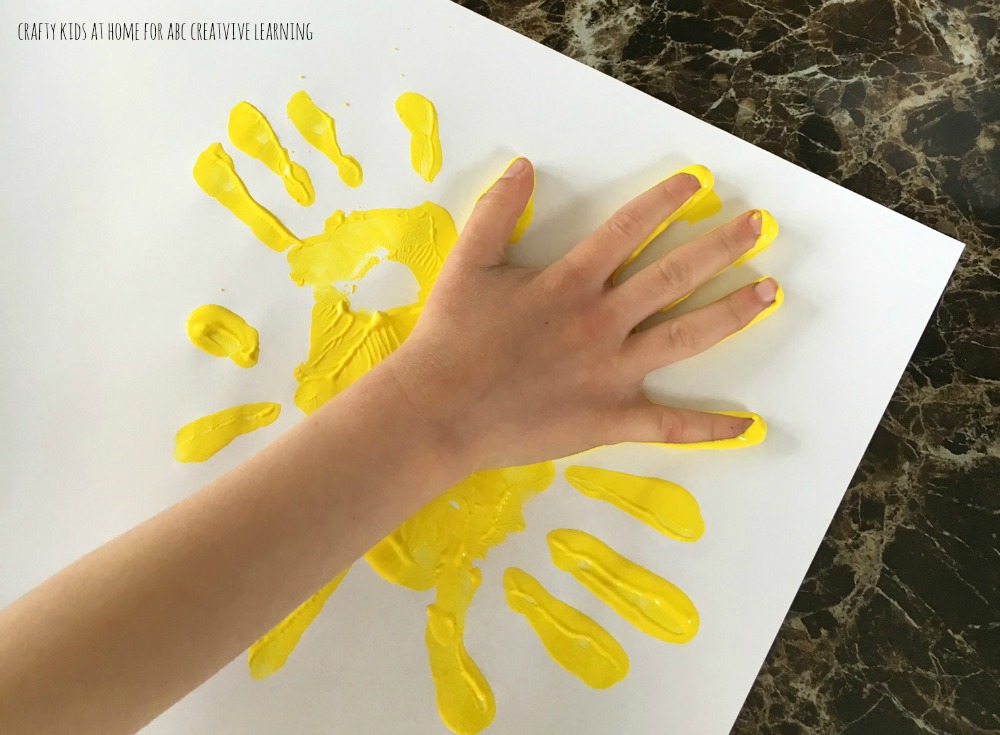 To make the head of the sunflower each of my kids made 4 handprints onto the top of their sheet of paper, turning the paper around once after each handprint was completed.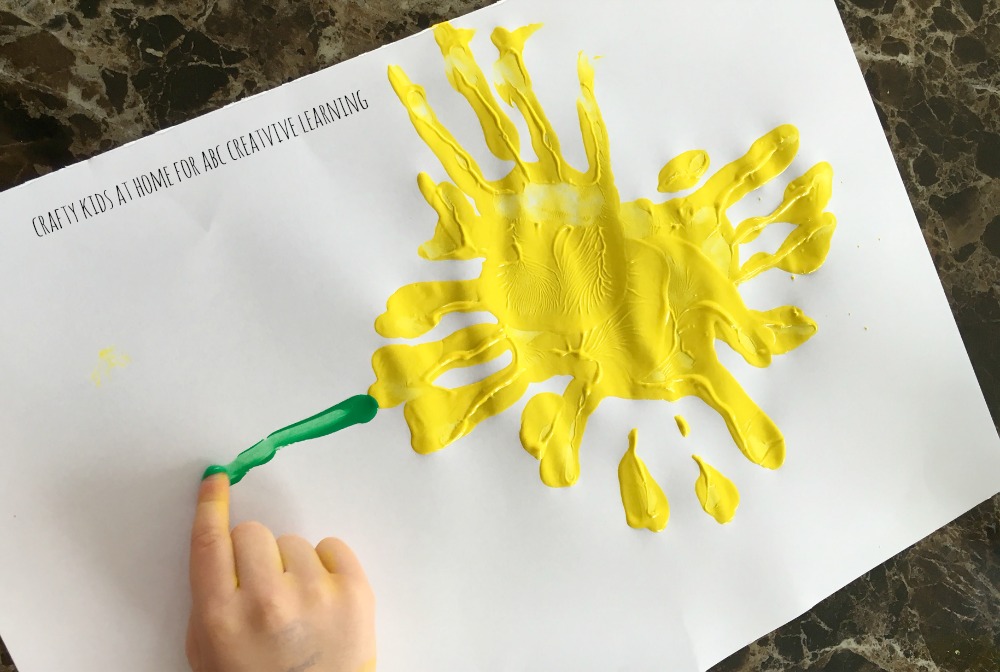 They then added on the sunflower stalks using their fingers dipped into the green paint. They even added a few leaves on as well.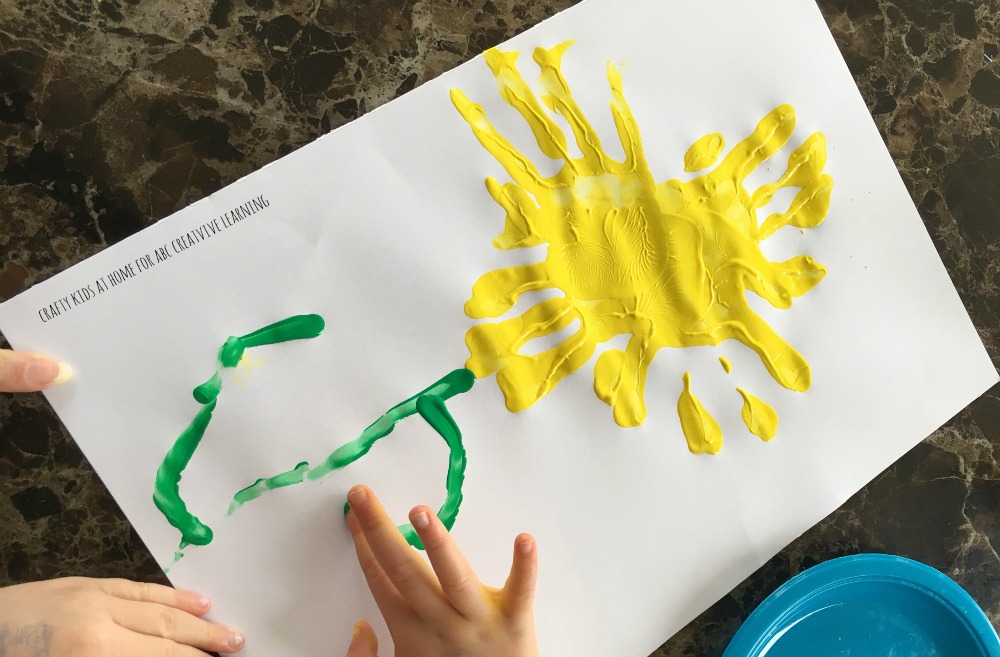 We left the paint to dry and then added glue to the center of each sunflower and carefully sprinkled over sunflower seeds to mimic the seeds you find inside the flower head once your sunflower is fully grown.

We are just hoping now that the sunflowers we have planted out in our garden will turn out just as well.
You Are Also Going To Love:
If you loved these Handprint Sunflowers craft, then you will also love the following spring crafts I have put together for you:
Wouldn't these make the perfect Mother's Day gift?