This is a sponsored post written by me on behalf of Dominex. All opinions are my own.
Now that summer is finally here, families are enjoying some fun in the sun and that means that making dinner time preparation is definitely not a priority. Along with my weekly menu plan I always try to add a few nights in which I can create delicious and Easy Summer Skillet Meals and Dessert to go along with the fun.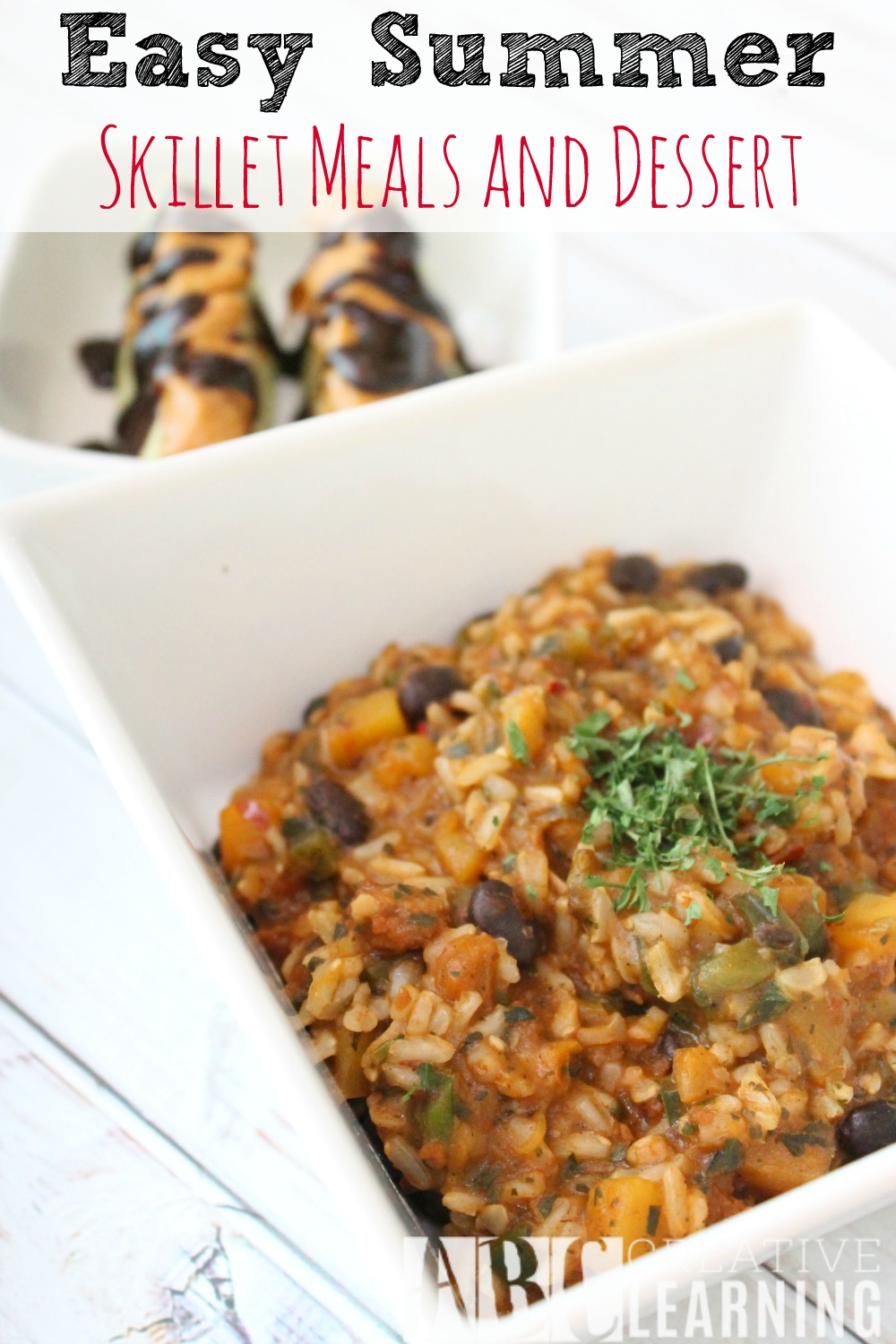 Easy Summer Skillet Meals and Dessert
When everyone is having fun outside I don't want to miss on all the fun. Scheduling in some of these delicious easy summer skillet meals from Dominex allows me to have more time with my family, rather than spending hours in the kitchen cooking. Especially when I know that they are available at my local Walmart stores and there is no need to go out of my way when grocery shopping.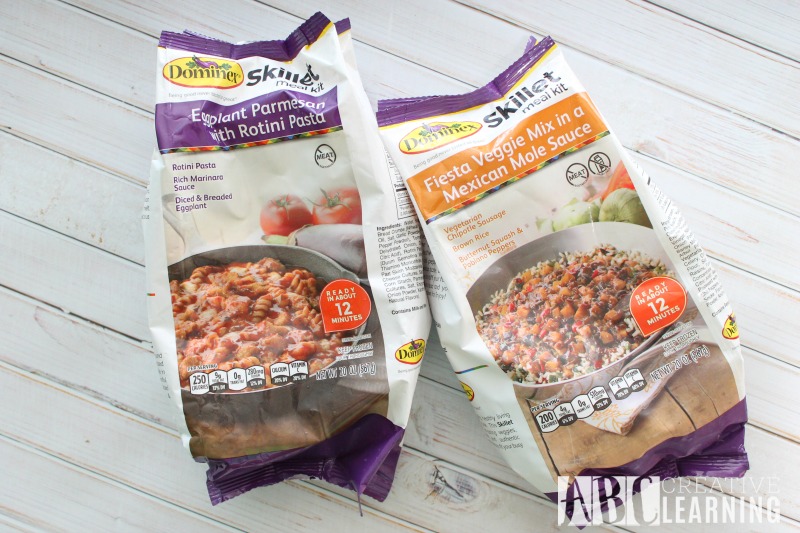 Dominex Skillet Meals are a one-step bag meals for two containing all the needed ingredients for a delicious dinner. Dominex has two vegetarian Skillet Meals that have just hit the freezer aisle in select Walmart stores. Fiesta Veggie Mix in a Mexican Mole Sauce, which is our favorite and the Eggplant Parmesan with Rotini Pasta.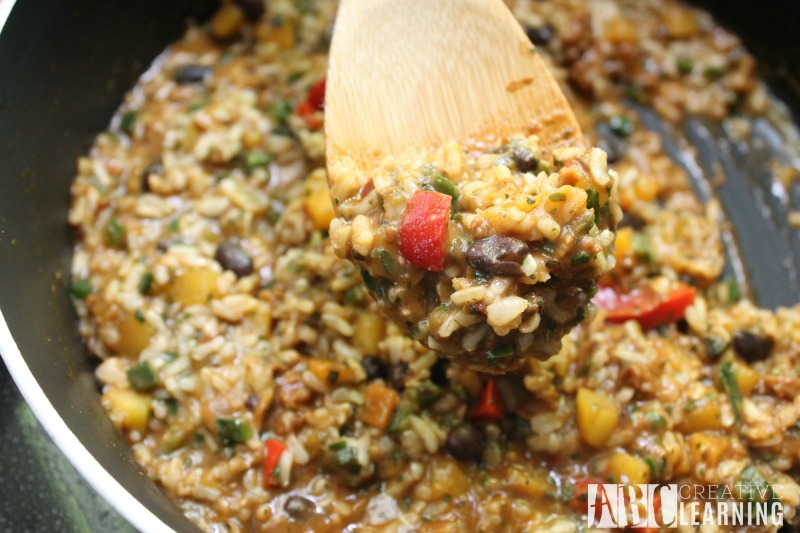 I love the fact that the Dominex Skillet Meals are a one pot recipe and I don't have to add anything else! Simply pour the bag container in your pan, add 1/4 cup of water, and let it cook. Only takes about 12 minutes to cook and then you simply serve and enjoy! For our family of 4 one bag was enough just because my girls don't each much, but each bag brings enough servings for two.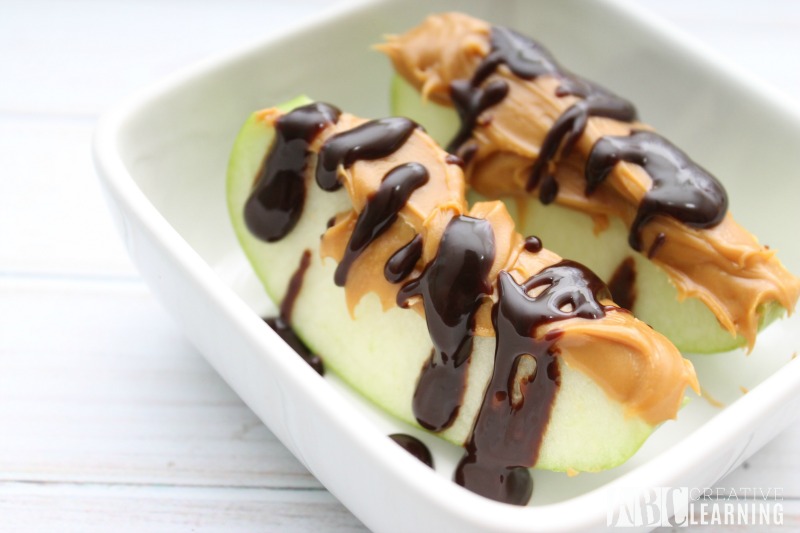 Then of course we have to create an easy summer dessert to go with our easy skillet meals! My girls love fruit, so we decided to make an Apple Sunbutter Chocolate dessert!
Ingredients needed:
Sliced apples
Sunbutter or any type of peanut free spread
Chocolate drizzle
Toppings like sprinkles, chocolate chips are optional
Simply slice your apple, spread some sunbutter over, and drizzle with chocolate. The perfect summer dessert for an easy meal!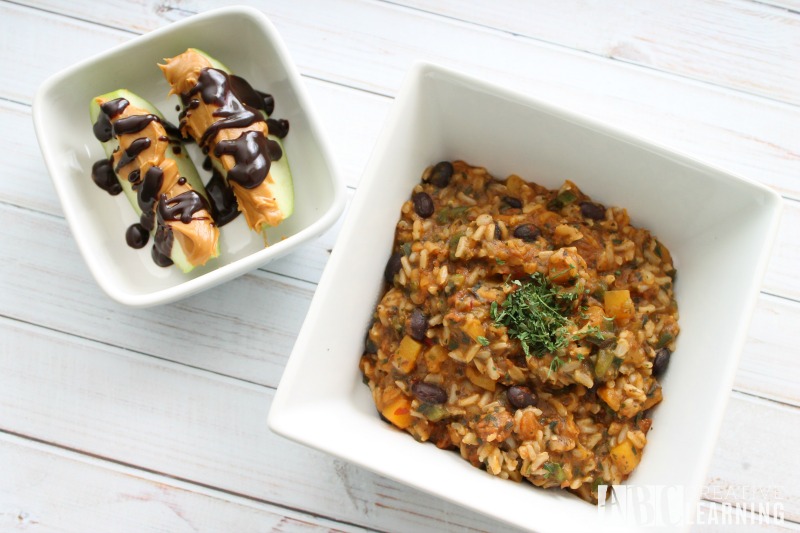 In addition, Dominex's signature product also include, Italian Breaded Eggplant Cutlets are also available at select Walmart stores. The cutlets are also a time saver when it comes to making classic Italian dishes like Eggplant Parmesan. So make sure to head on over to your local Walmart stores and pick up your family dinner tonight!
Have you tried Dominex Skillet Meals before?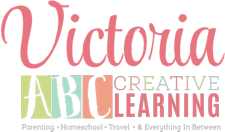 This is a sponsored conversation written by me on behalf of Dominex. The opinions and text are all mine.