Over here at Crafty Kids at Home, our favorite junk material to make and create with is Bubble Wrap. And we love to explore new ways of using it in our arts and crafts activities.
Painting and printing with bubble wrap is our current favorite and we had fun turning our recent Rainbow Bubble Wrap prints into colorful Bubble Wrap Flower Collages. These would look adorable on the front of a Mother's Day or Spring themed DIY greetings card or just hang them up on your wall and sit back and enjoy your child's masterpiece.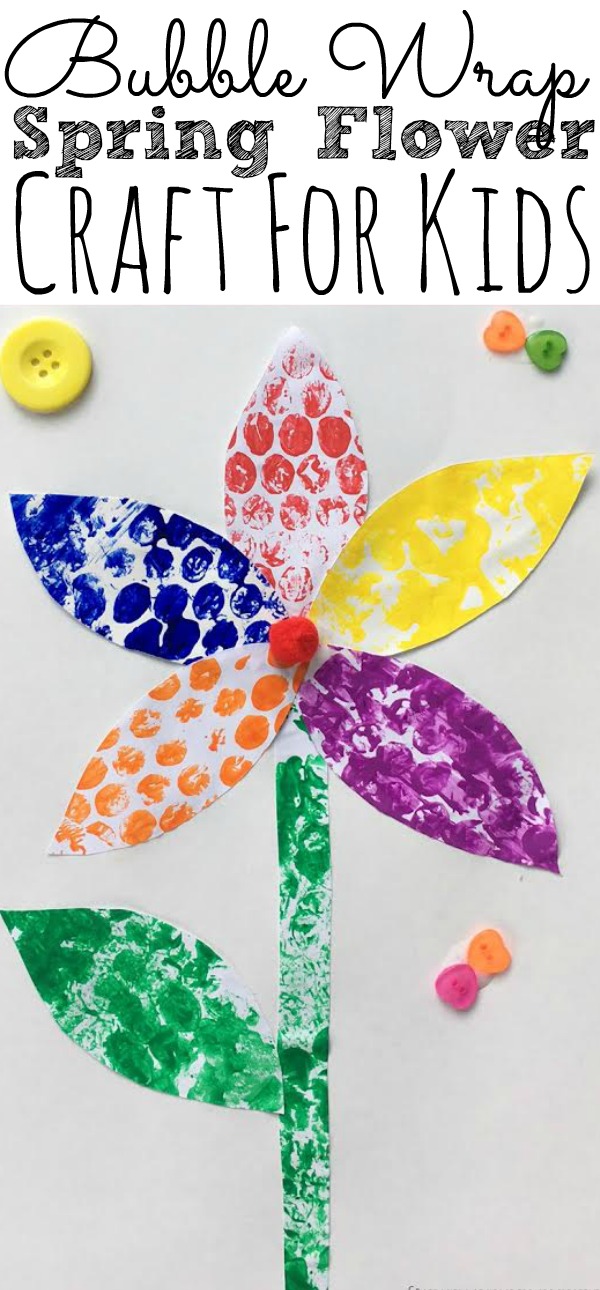 Bubble Wrap Flower Craft
This flower craft is not only perfect for springtime, but it would make the prettiest flowers for Mother's Day. Have kids create this flower craft for mom, grandparents, or for a special occasion! They make great birthday cards too.
This post contains affiliate links.
Supplies For Flower Craft
Bubble Wrap
Selection of brightly colored paints
Paper
Buttons
Pom-Poms
Scissors
Glue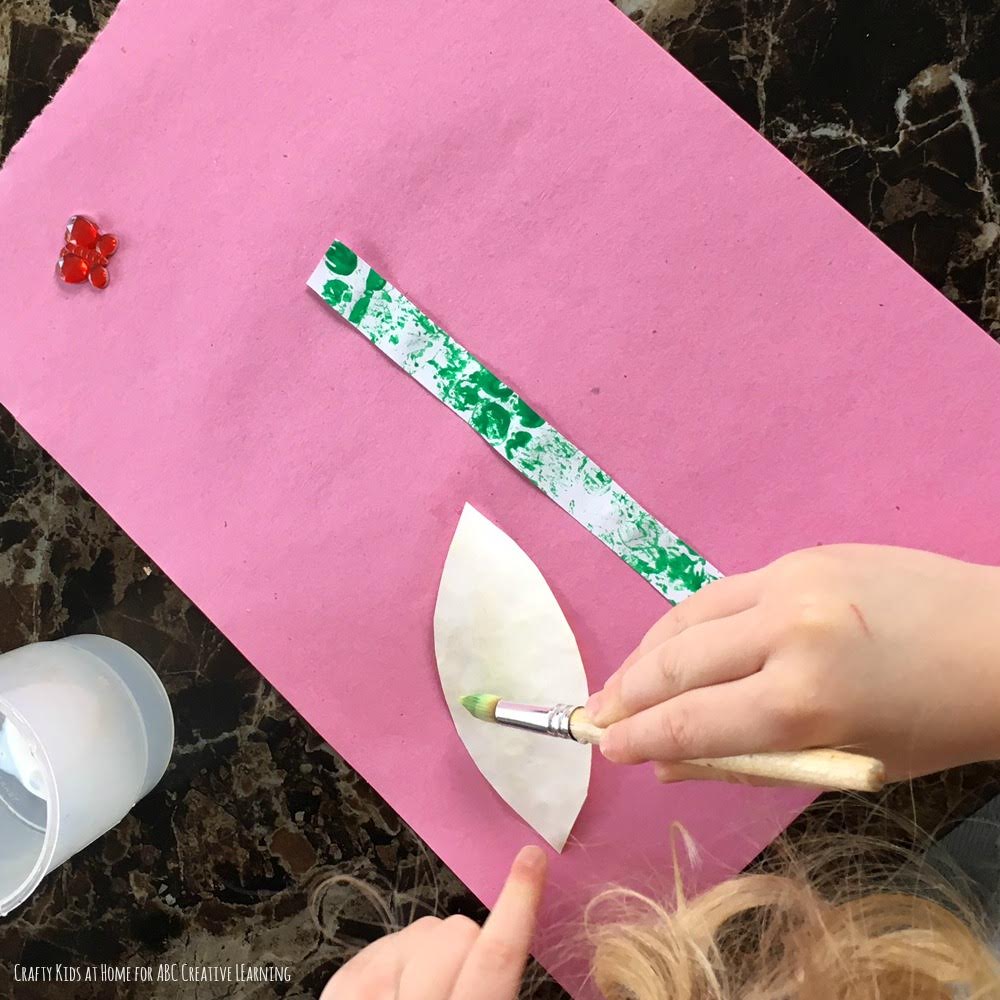 How To Make Bubble Wrap Paint and Print
I cut out squares of bubble wrap and laid these out along with paint in all the colors of the rainbow.
My kids then got stuck in painting the sheets of bubble wrap with the different colored paints and happily printed them over large sheets of white paper. We soon had a big pile of printed sheets in all the colors of the rainbow ready to use to make our colorful flower petals.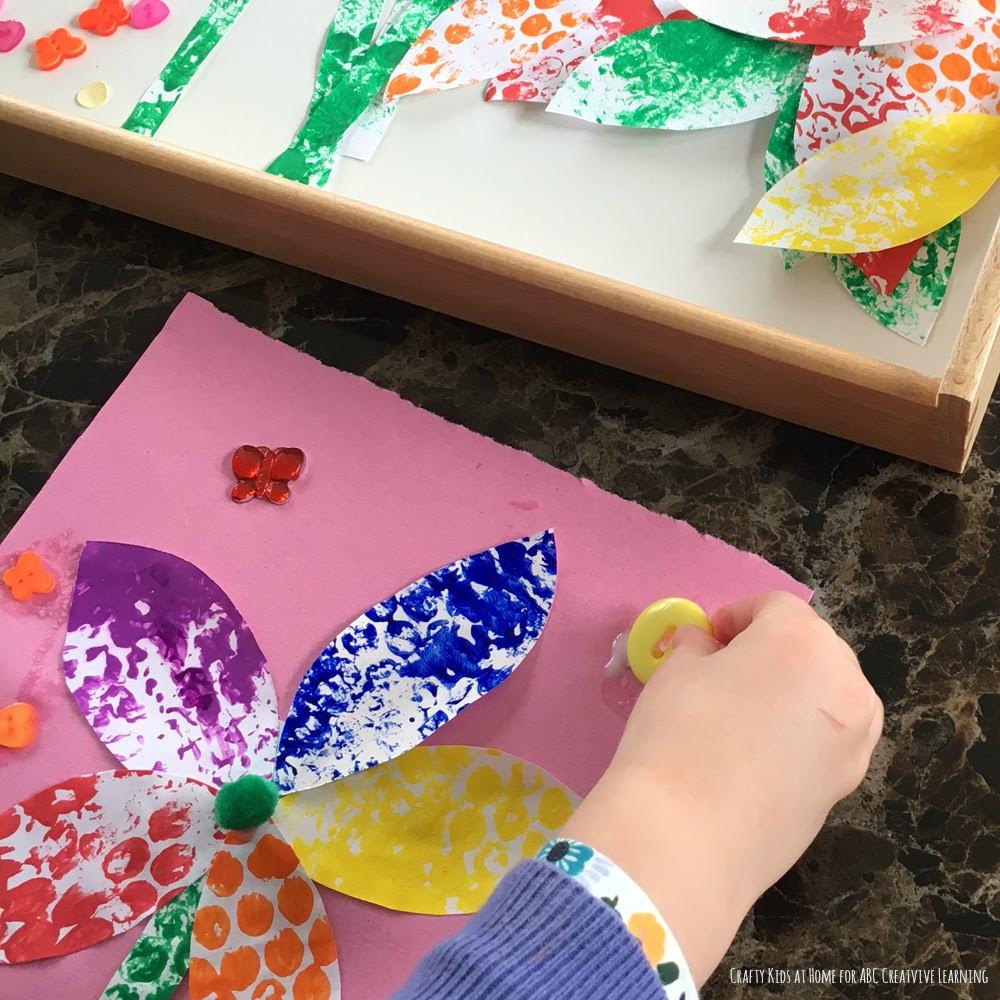 Once all of the lovely bubbly prints had completely dried out, we cut out petal shapes and flower stems ready to add to our tray of buttons and pom-poms. I then added on some glue and we were ready to create our flower collages.
How to make a Bubble Wrap Flower Collage
My kids didn't need many directions on what to do next. They happily picked through the supplies and choose what they wanted to use to create their own flower pictures.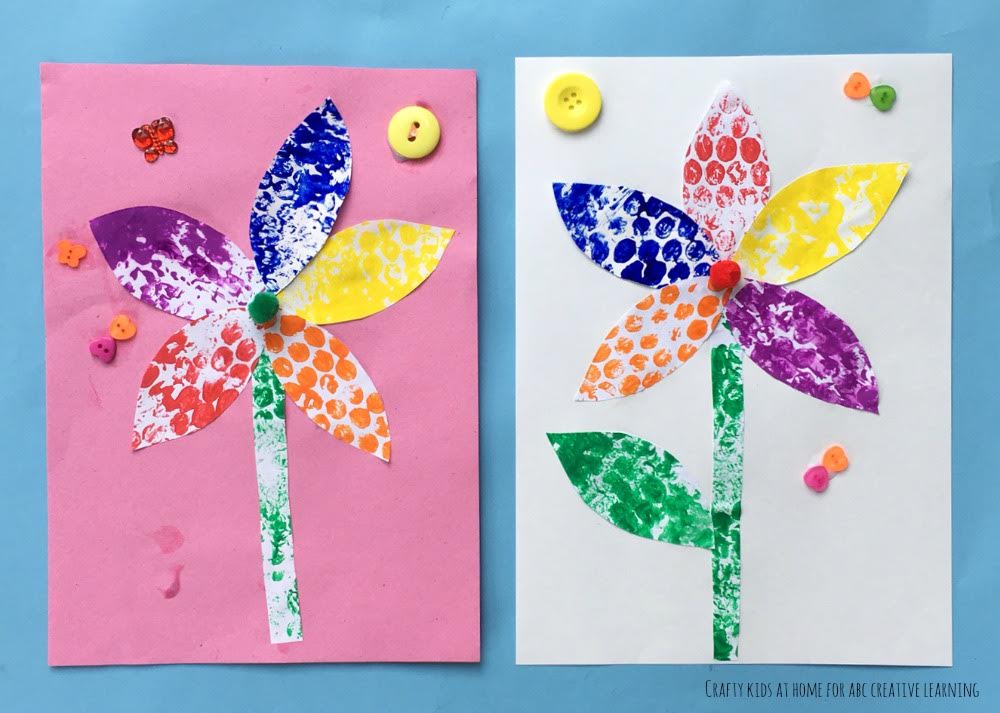 I love to give my children as much freedom as possible during our activities to explore the materials and to use them as they see fit. This is so good for their confidence, self-esteem, and individual creativity. I will of course step in if they require assistance and there is always the odd battle over the supplies to the referee, but then is all part of learning to work with and respect other people.

You Are Also Going To Love:
If you loved this Bubble Wrap Flower Craft, then you will also love the following crafts I have put together for you:
They were all more than happy with their floral creations by the end of the session.