This fun Butterfly Squish Painting project to demonstrate symmetry in action to your kids. It's super quick to set up and is perfect for all three of my kids to enjoy doing together.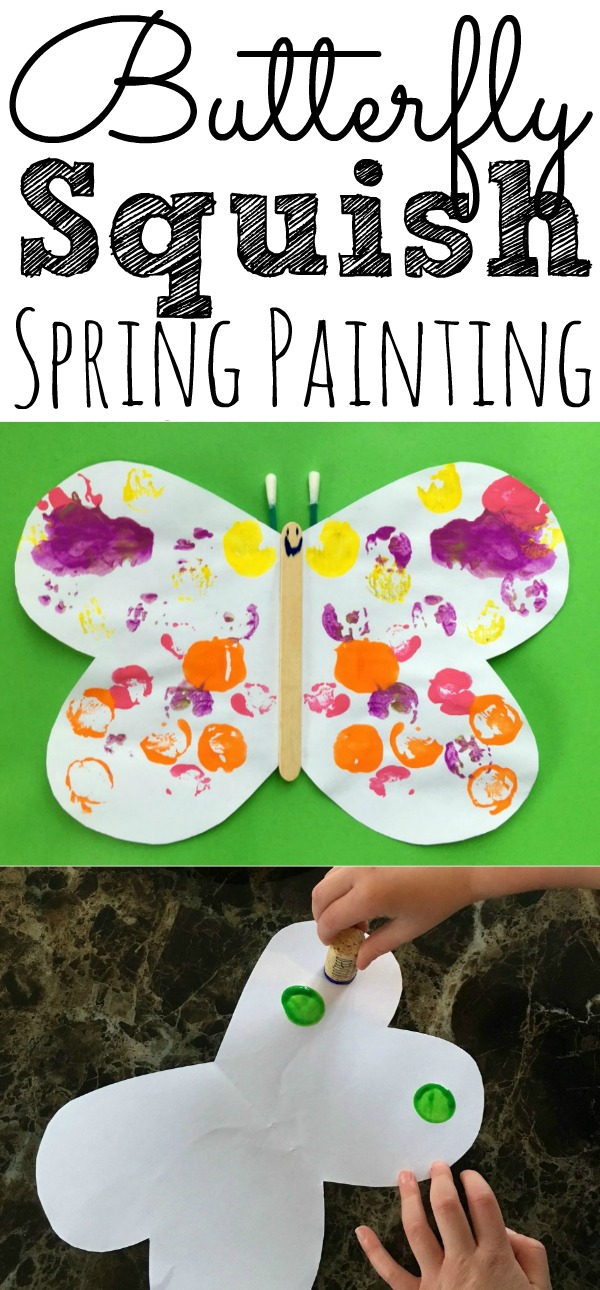 Butterfly Squish Painting
Many of our painting projects are process led, I lay out the supplies and let the kids imaginations take over as they create their own dinosaurs, farm animals or monsters. I also like to use paint in some of our learning activities at home, to support what my kids have been learning in school or something they are currently interested in.
Supplies Needed For Butterfly Painting
Colored paints
Corks
Popsicle sticks
Marker pen
Q-tips
Construction Paper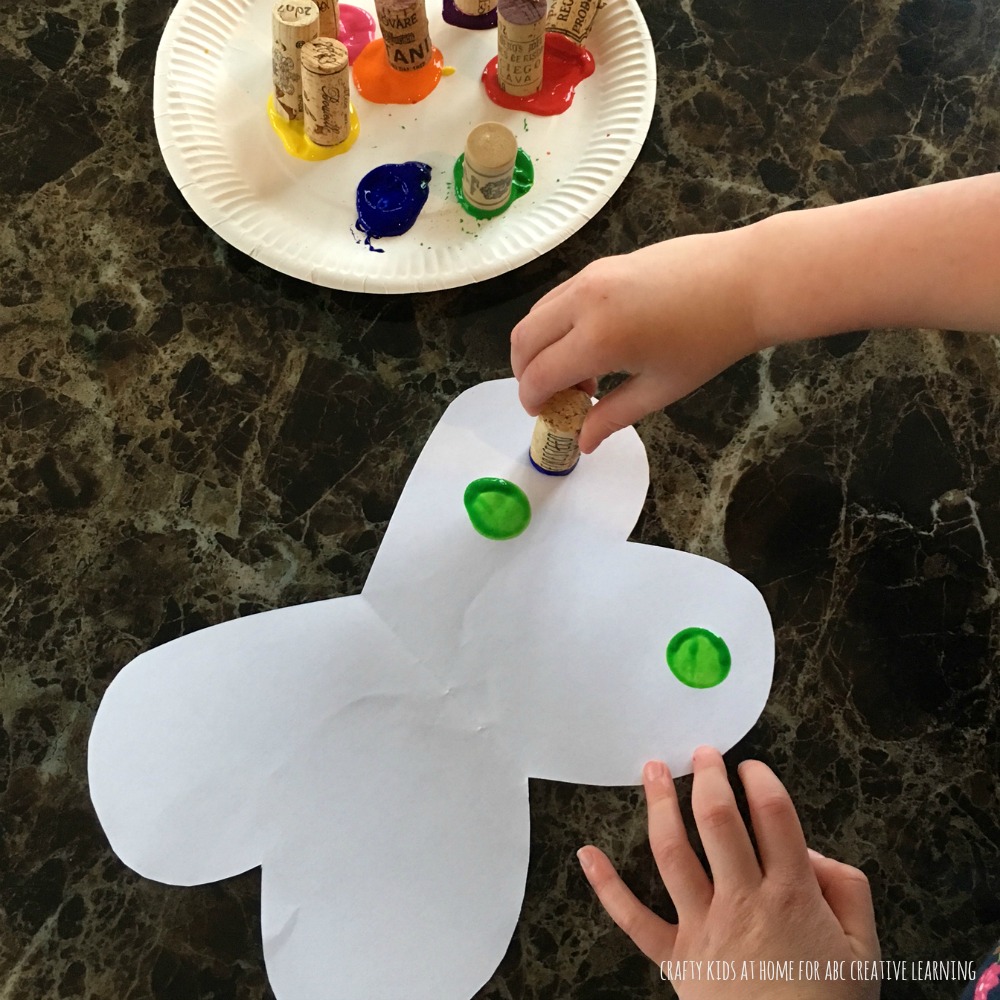 How To Make A Butterfly Squish Painting
Cut out a butterfly template.
Dip corks into different colored paints and dot them all over one of the butterflies wings.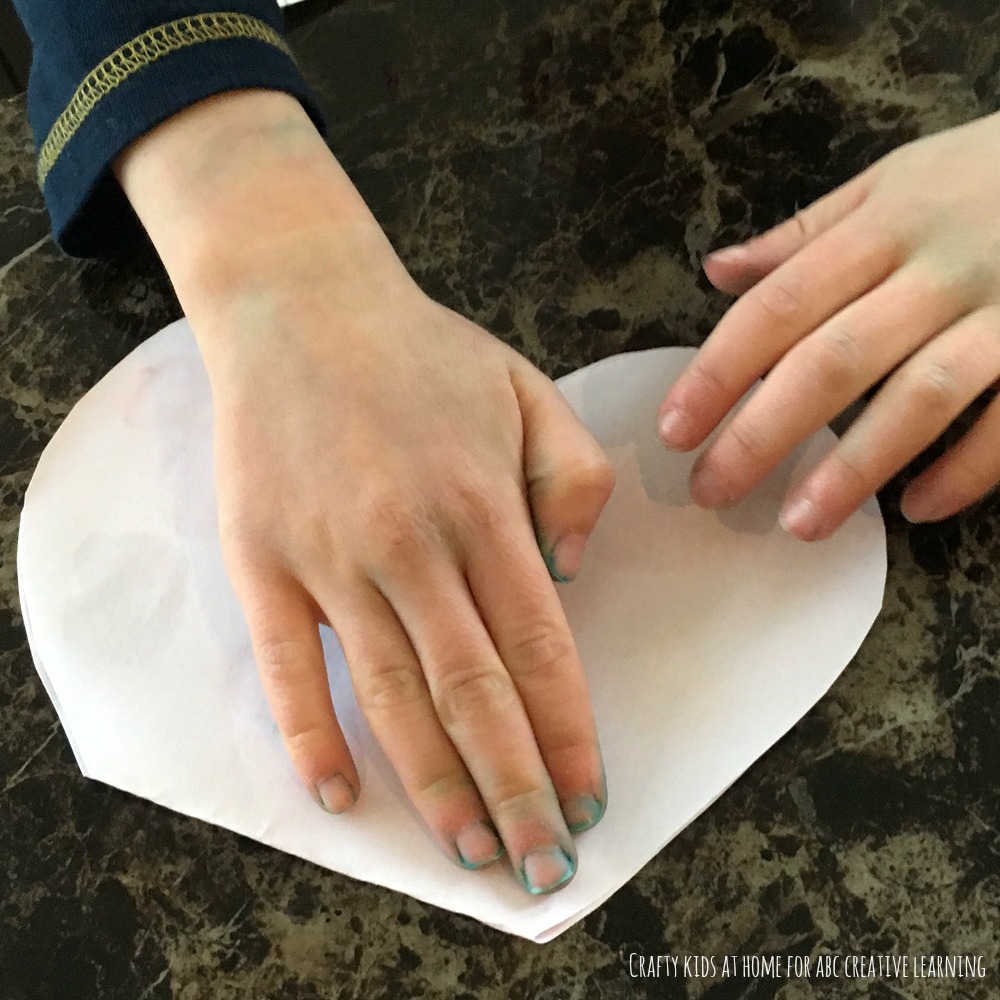 Fold over the two butterfly wings and squish them together.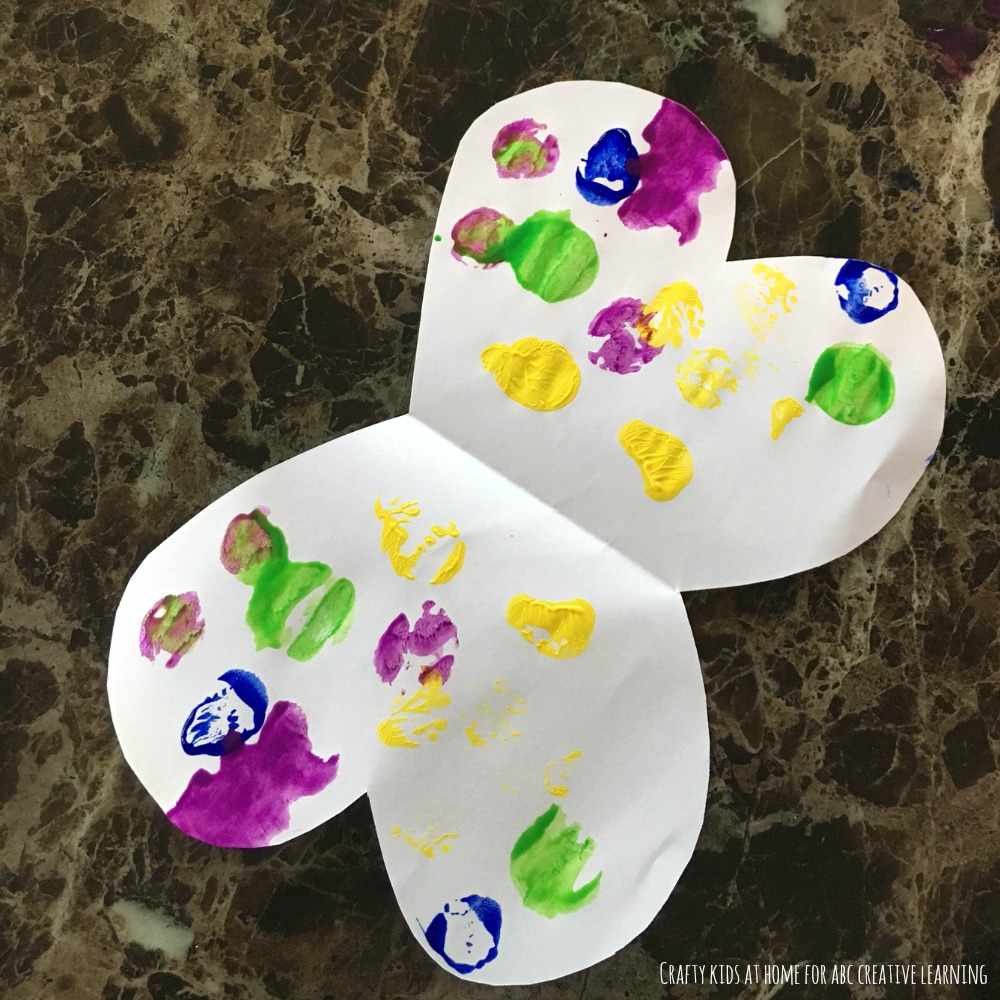 Open them up and you will see that exactly the same pattern has been printed over onto the butterflies second wing.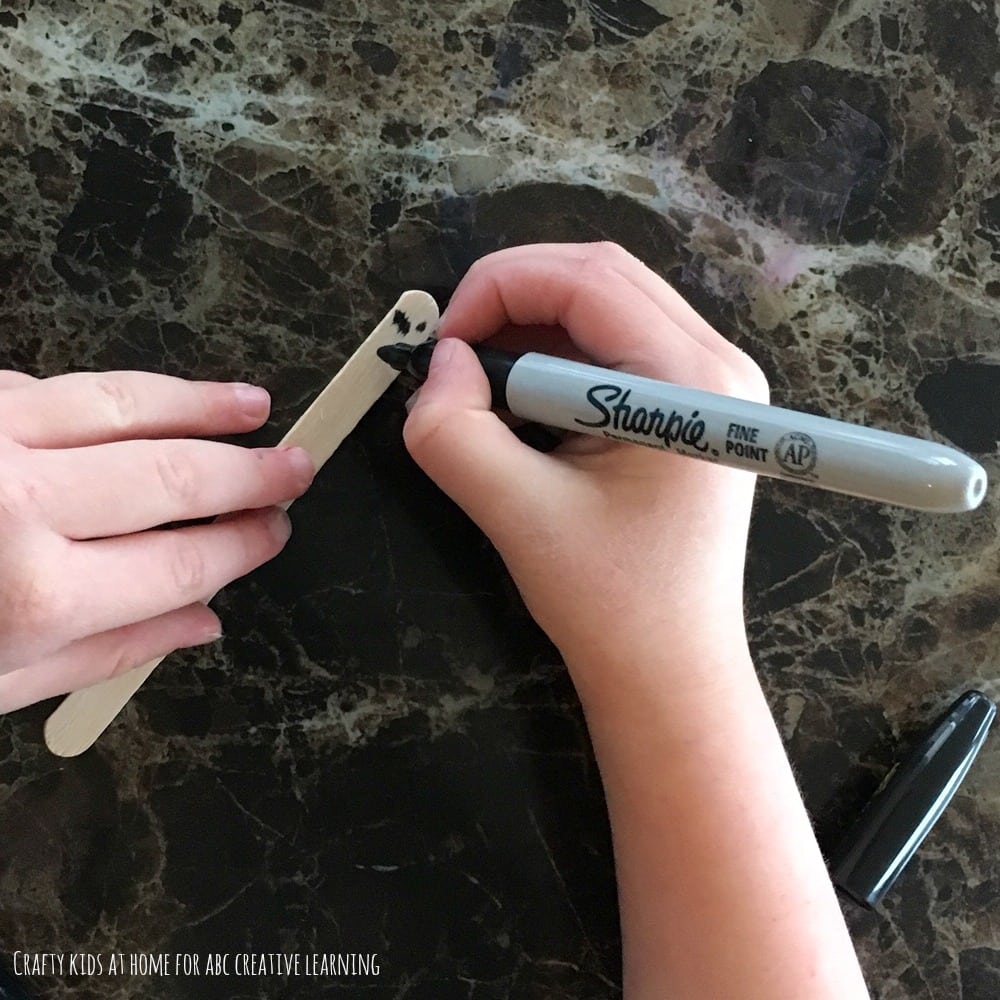 Take a popsicle stick and draw on the butterflies face with a marker pen.
Cut a q-tip in half and tape this to the back of the butterflies head to make his antennae.
Art, Symmetry, and Science
My eldest son has been learning all about symmetry in his math lessons at school and his younger siblings were keen to learn more about it when he was completing his homework. So to demonstrate symmetry in action to them, I set up a simple Butterfly Squish Painting activity.
Butterflies are the most symmetrical of creatures and anything to do with insects is a big hit around here right now. We have been busy digging out in our garden getting our vegetable patch ready for the new season and we have been encountering all kinds of creepy crawlies, which is certainly helping to hold their interest out there.

Your beautiful butterfly would make a lovely design to go onto the front of a Mother's Day card or incorporate it into a Spring themed learning unit on the lifecycle of a butterfly.
You Are Also Going To Love:
If you loved this Butterfly Squish Spring Painting, then you will also love the following crafts I have put together for you: