Mother's Day is just around the corner, so why not make mom a special gift that she will treasure in her favorite book! This Mother's Day Gift Idea Weaved Bookmark Craft is perfect for little ones to make for mom. Not only will it help them with fine motor skill development, but I'm sure mom will appreciate the loving gesture! Especially if mom is a book lover like myself!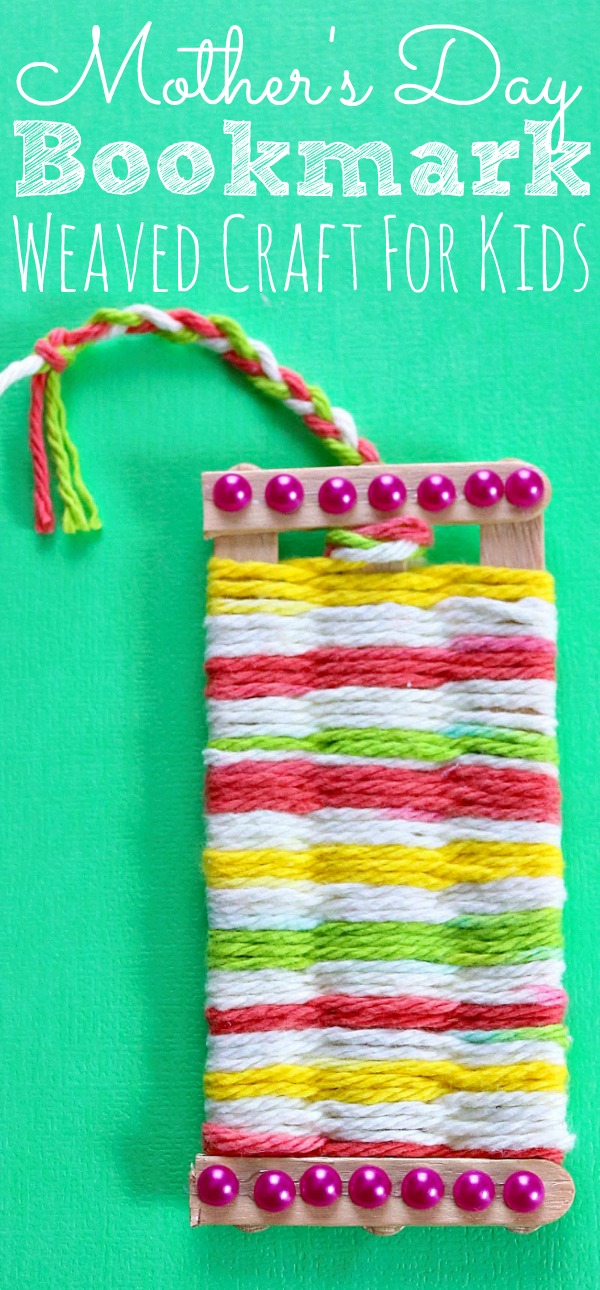 Mother's Day Gift Idea Weaved Bookmark Craft
This Mother's Day make mom something that she can keep with her, especially when reading her favorite book! This is a super easy craft that dads can help the kiddos make for mom on her special day. Plus, it's the perfect fine-motor skills activity your kids will love creating!
This post contains affiliate links.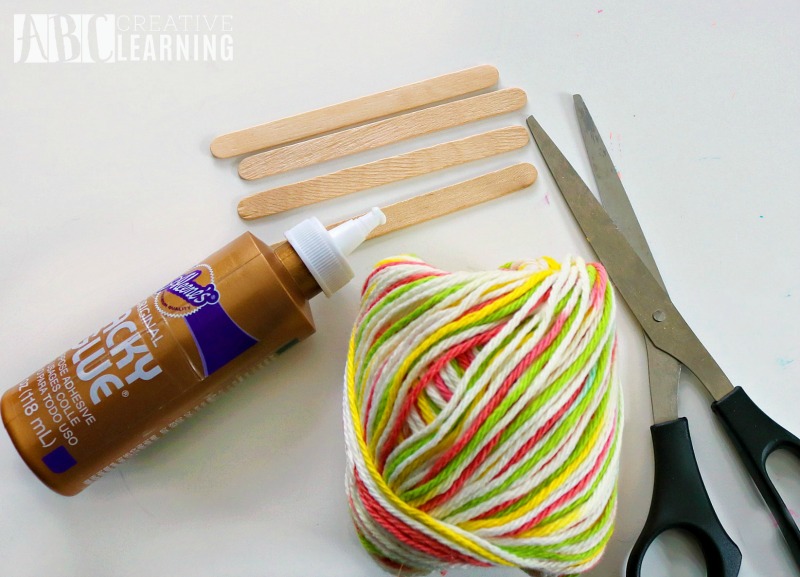 Materials Needed For Bookmark
4 Craft sticks
Yarn
Tacky Glue
Scissors
Embellishments for decoration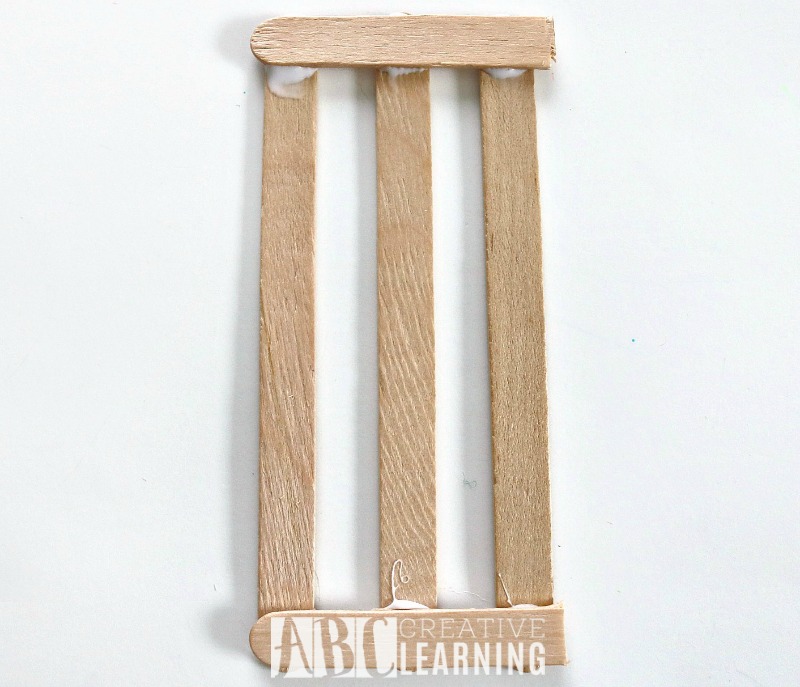 How To Make A Weaved Bookmark
Start by cutting one craft stick in half.
Line up the other 3 craft sticks next to each other.
Lay each half across the 3 sticks, one at the top and one at the bottom. Glue them in place. These will hold the 3 together.
**Note: Use a tacky glue or hot glue gun, regular school glue will not dry quick enough or hold as well.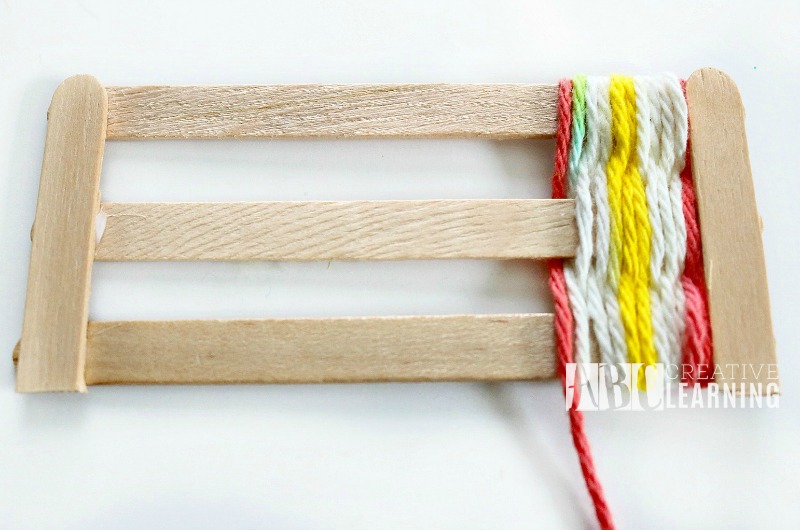 Once the weaving "loom", which will be the bookmark, is dry cut a long piece of yarn and tie it onto one end of the loom.
Start weaving the yarn in and over each craft stick. Over, under, over and then back.
Repeat until the whole loom is covered with yarn.
Loop the end around the middle craft stick and pull the tail piece through the loop so that it will create a knot when pulled tight.
Cut 3 equal length pieces of yarn, tie them to the tail piece on the loom. Braid the 3 pieces.
Finish by tying a knot at the end.
Decorate the bookmark as desired, write name and date on the back!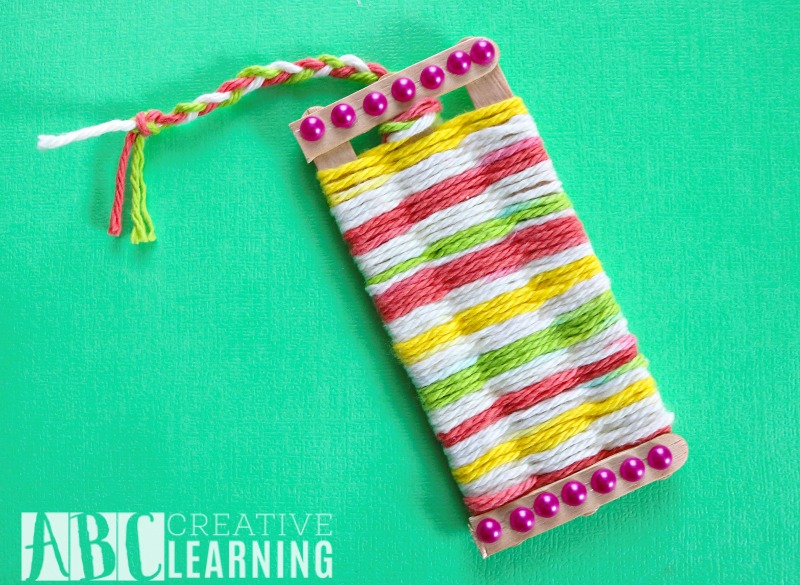 The perfect DIY project for little kids to make mom! Moms don't want expensive gifts, they want a little bit of relaxation on their day. So, why not create a small pamper basket for mom and include this beautiful bookmaker created by their child.

You Are Also Going To Love:
If you loved this Mother's Day Gift Idea Weaved Bookmark Craft, then you will also love the following crafts I have put together for you:
What special plans do you have for mom this year?