Halloween Sensory Activities for kids are the best! Especially when you theme them to the holiday season. The list is endless for creating fun sensory activities for kids at home or in the classroom!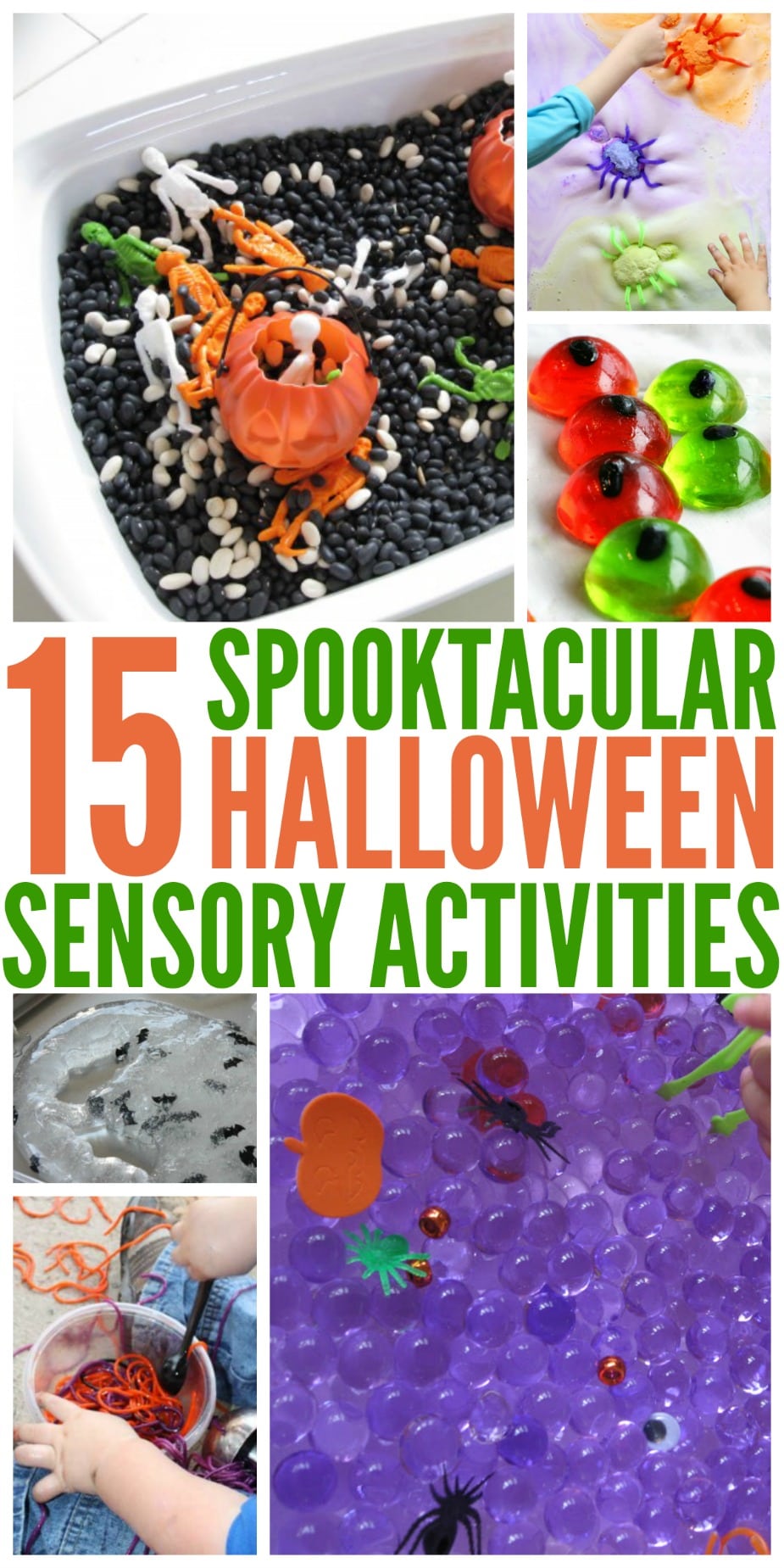 Halloween Sensory Activities for Kids
I can't believe that Halloween is here once again!
My girls love to create fun ideas and activities during the month of October!
The spookier and gooier the better!
Check out this list of fun sensory bin Halloween activities that toddlers, preschoolers, and all kids will love!
This post contains affiliate links.
Halloween Sensory Activities for Kids
Toddlers and Preschoolers will love playing with these Halloween Sensory Activities! Filled with spookiness and gooeyness!
What Is A Sensory Bin?
A sensory bin or sensory activity is anything your child can touch or feel.
These can be many different things, like slime, water, rice, or corn.
It's creating a fun, touchy-feely bin filled with fun things for kids to touch.
You can easily purchase slime or playdough at the store.
We love creating our own slime and playdough at home.
It adds more fun to the activity while providing other developmental skills like measuring, touching, researching, and working together, among many others.
You most likely have many of these items in your home already, and they will be super easy to put together.
Having a few extra bins or buckets is great when you need a last-minute idea for keeping the kiddos busy; plus, these would make wonderful sensory play activities for a Halloween party or get-together with friends.
Some Of Our Favorite Halloween Sensory Items
I've rounded up below some of our favorite items to use in our Halloween sensory play activities.
These items are perfect for preschoolers, toddlers, and elementary school kids.
How To Use A The Halloween Sensory Bin
One of my favorite things to use during lessons or holidays is creating a fun sensory bin.
Now, many think that sensory bins are only created for toddlers or preschoolers to work on sensory, fine-motor skills, and many other developmental skills needed at a young age.
The truth is that you can create sensory play activities for kids of all ages.
I mean, my girls are older, and they love creating slime and sensory bins to play with together.
It's about having fun or creating some bins for some fun holidays or themes.
Maybe create a pumpkin sensory container if you're reading a book on pumpkins.
Open a pumpkin and allow your child to explore a pumpkin from the outside.
Not only are they using their imagination, exploring science, and working on their literacy skills, and fine-motor skills, but they are having fun doing it!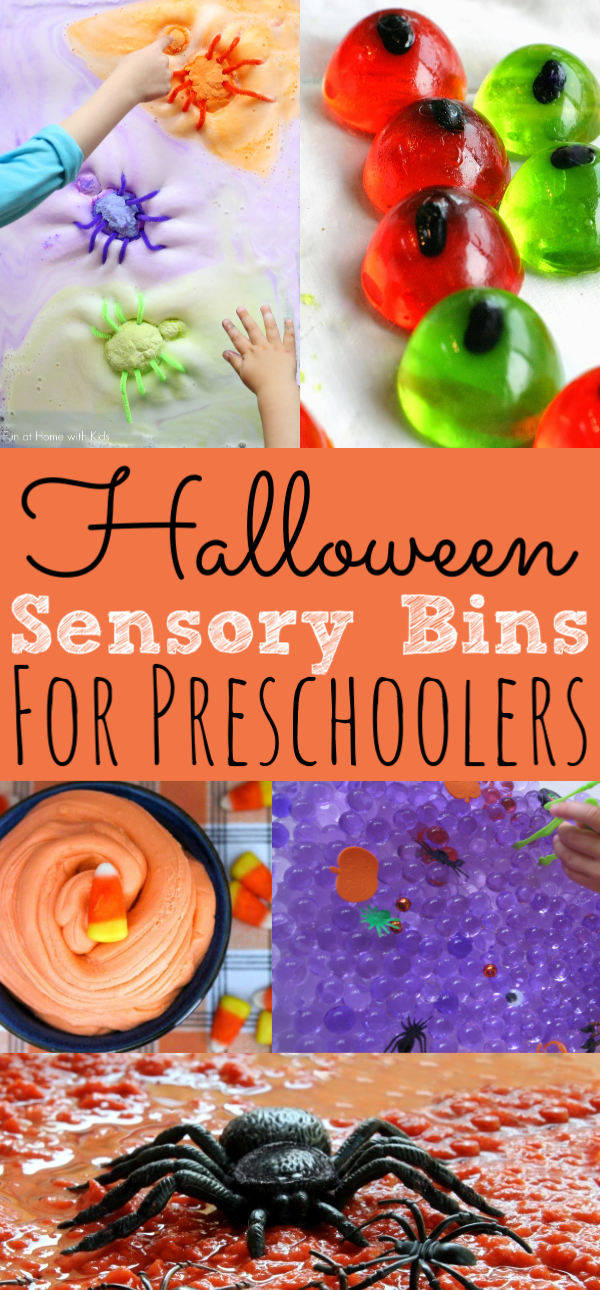 You Are Also Going To Love:
If you loved these Halloween Sensory Play Activities for kids, then you will also love the following sensory bin ideas I have put together for you:
What are some of your child's favorite items to add in a Halloween Sensory Bin?