As soon as my girls and I found out about the new Disney Descendants movie we added it to our calendar to make sure that we didn't miss the movie premiere! I'm so glad we did because it inspired this Disney Descendants Potion Making Recipe!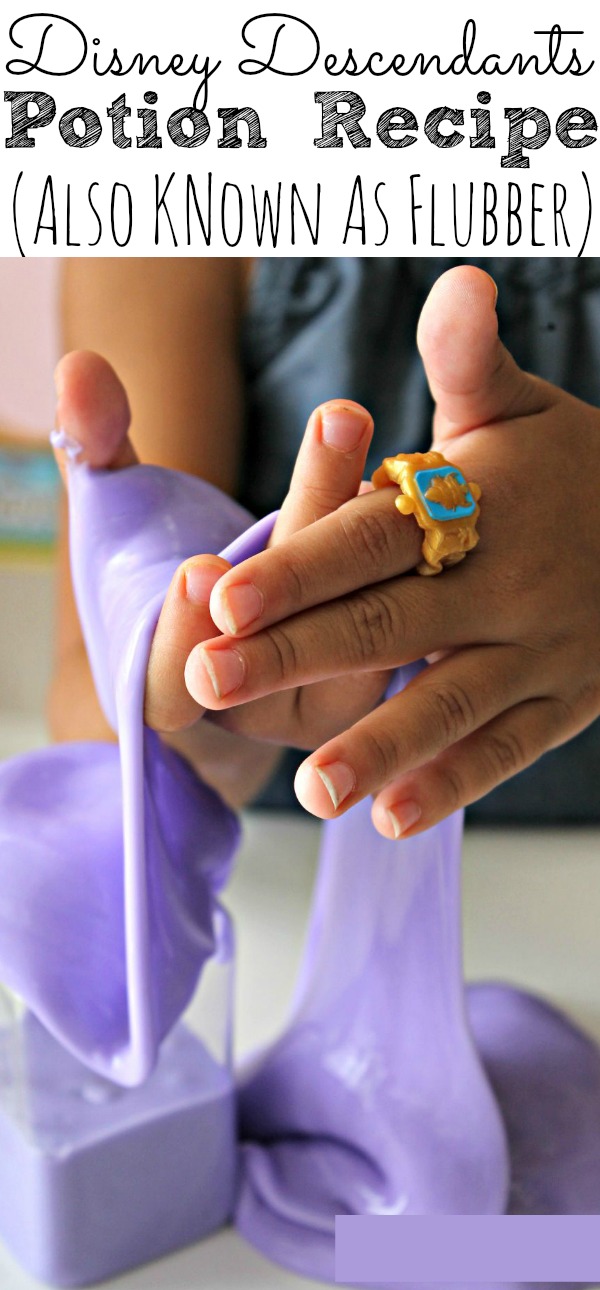 Disney Descendants Potion Recipe
Since that night I think we have watched Descendants at least 20 times. Well, more like 2 thousand times! I must admit that I was already planning on a fun craft for the girls to create after they watched the movie. Mal and Evie make the perfect inspirational characters for this fun kids potion recipe! Not only are they creating something inspired by some of their favorite characters, but tied in with a little bit of science fun.
This post contains affiliate links.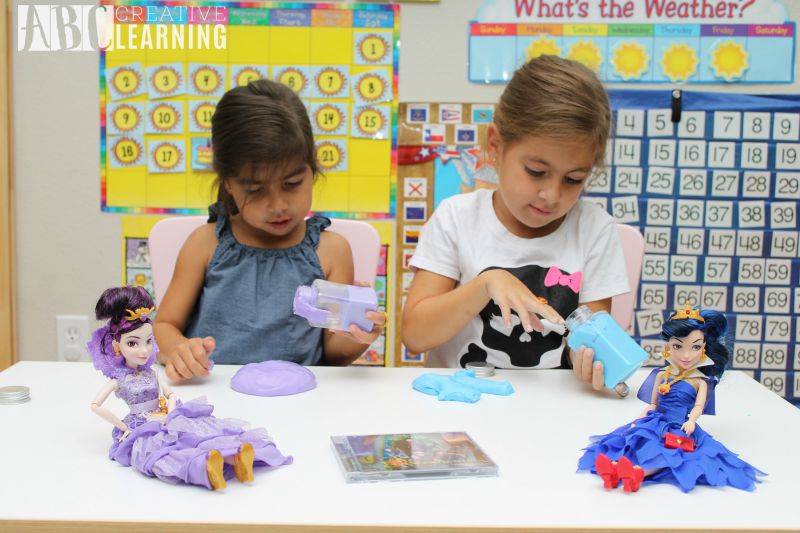 Ingredients Needed For Descendants Potion Recipe
This recipe is basically a fun Flubber kids friendly recipe.
3/4 cups of cold water
1 cup of Elmer's glue (the white kind)
Food coloring to match the Descendants characters
1/2 cup of hot water
1 teaspoon of borax
2 bowls
spoon or hands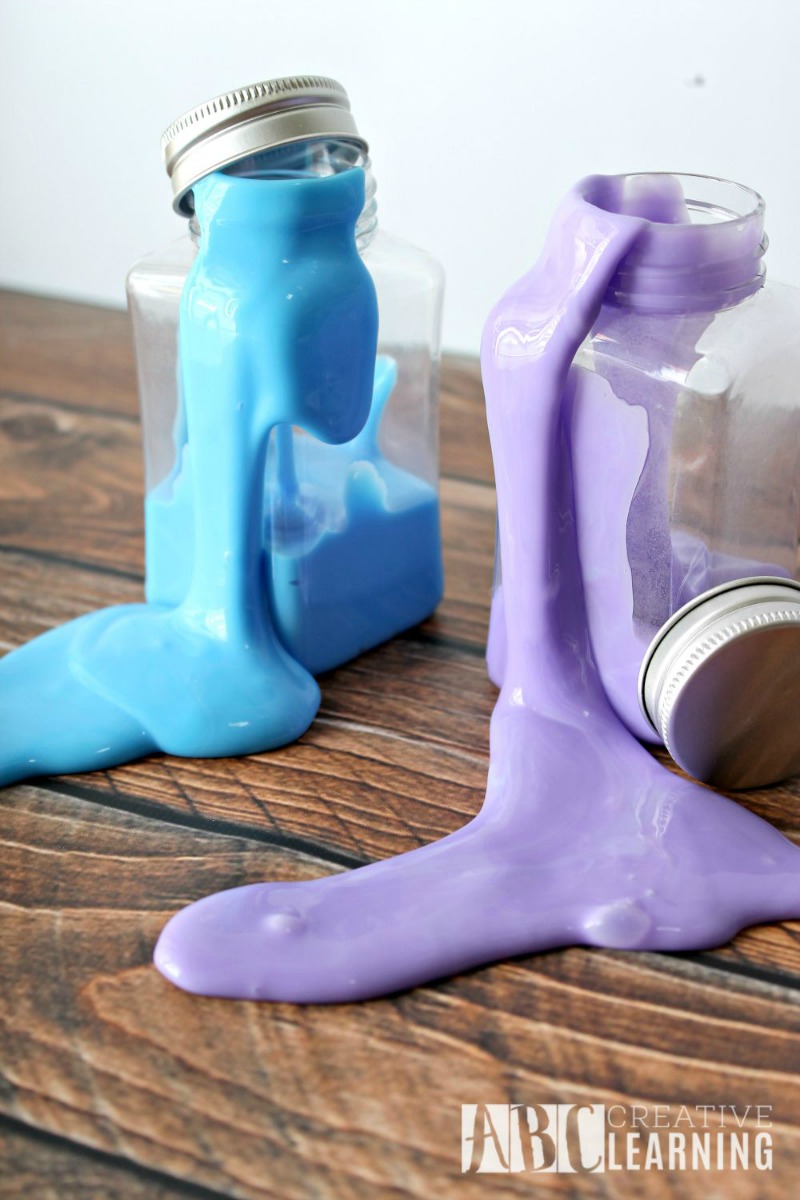 How To Make Flubber Inspired By Disney Descendants
In your first bowl go ahead and mix together your cold water, Elmer's glue, and the food coloring. Let it sit while you do the next step.
Heat up your 1/2 cup of water in the microwave for about a minute. You want it hot not boiling. Go ahead and pour the hot water into your second bowl, along with your 1 teaspoon of borax. Let it sit until the borax is completely dissolved in the water.
You are going to now slowly pour your glue dyed mixture into the bowl that has the borax. Using a spoon or hand go ahead and mix everything together. I personally prefer using my hands because I can feel when the mixture is done.
Dispose of left over liquid. You should only need to use it if your potion is still way too sticky to play with. Otherwise, you don't need it anymore.
Tip: If you want it slimy and a bit sticky leave it in for about 30-40 seconds, but no more. It will make your Flubber mixture too hard and not stretchy.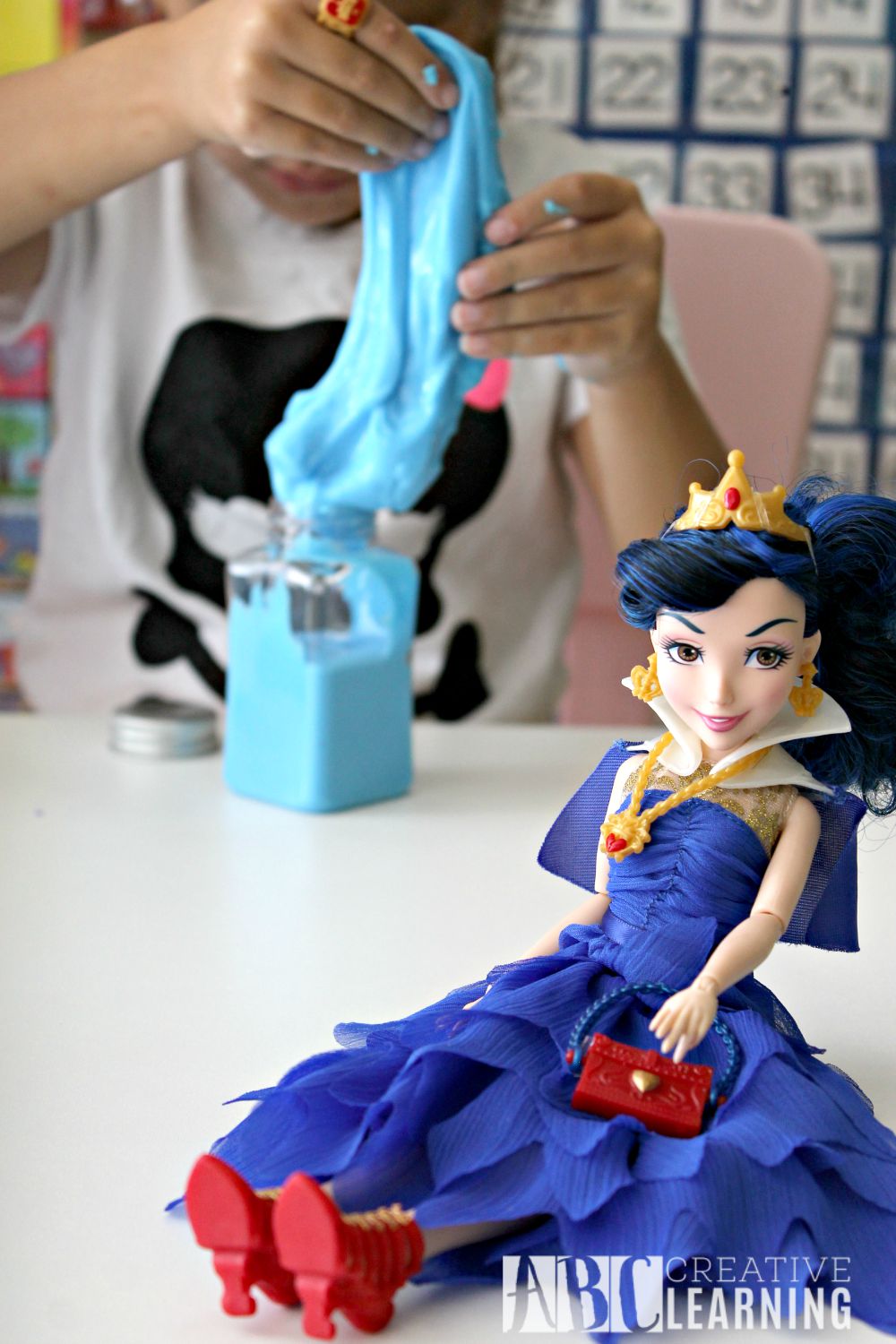 My girls have had so much fun watching, dancing, and singing along with the movie Descendants that at this point they have pretty much memorized all the songs! The music is so up beat and modern that I wouldn't be surprised if I hear it at this year's dance recitals! It really is that good! I mean come on – when you have amazing producers like Kenny Ortega you really can't expect any less!

You Are Also Going To Love:
If you loved this Disney Descendants Potion Recipe, then you will also love the following Disney crafts and recipes I have put together for you:
Who's your kids favorite Descendants character?