Ever since our oldest daughter watched The Nightmare Before Christmas on Netflix a few months back, everything has been about Jack and Sally! Even when we visited Mickey's Not So Scary Halloween last month at the Magic Kingdom, she wanted to make sure that she met Jack and Sally, even if we had to stand in line for over 2 hours! Which became my inspiration for this Jack Skellington Painted Pumpkin!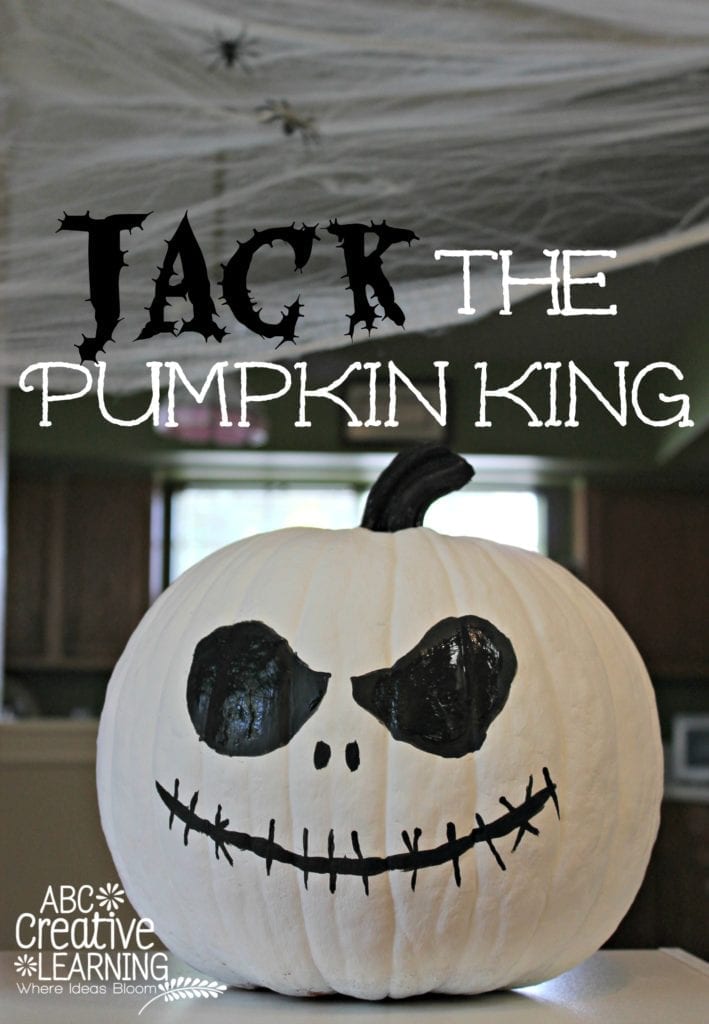 Jack Skellington Painted Pumpkin
I'm not a big fan of carving pumpkins. Sorry, it's just so messy and gooey! Now painting, that I could do all day long. Jack has such easy features that I knew I could totally create a Jack Skellington Pumpkin to put outside our front door for everyone to enjoy. Especially my daughter.
Post contains affiliate links.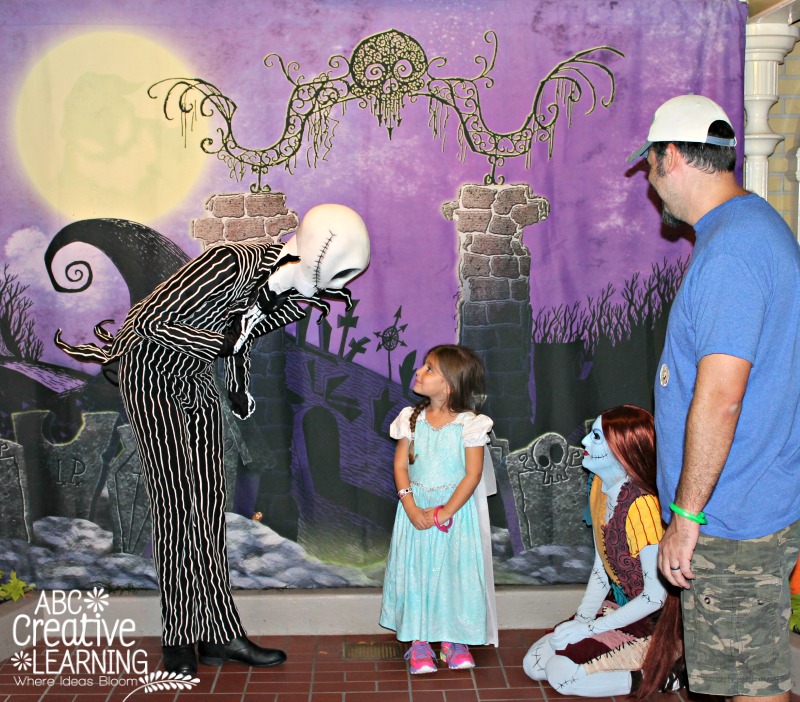 I think Jack the Pumpkin King has been one of the easier pumpkins we have painted, at least I thought he would be. For some reason I just couldn't get his eyes just right, so my wonderful hubby with no problem finished this Jack Skellington craft for us! I think he did an awesome job portraying his eyes and mouth perfectly!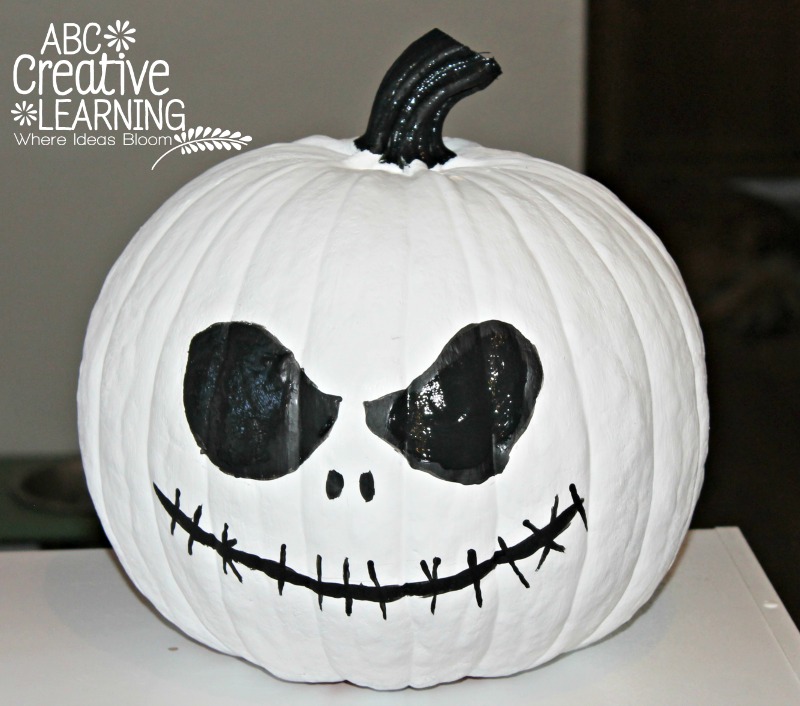 The girls were both super excited about this Jack pumpkin craft, but of course, they were wondering where Sally was. So, I guess I should add a pumpkin Sally to our Halloween craft list.
Supplies Needed:
White tempera paint
Black tempera paint
Brush
Pencil (to draw lines)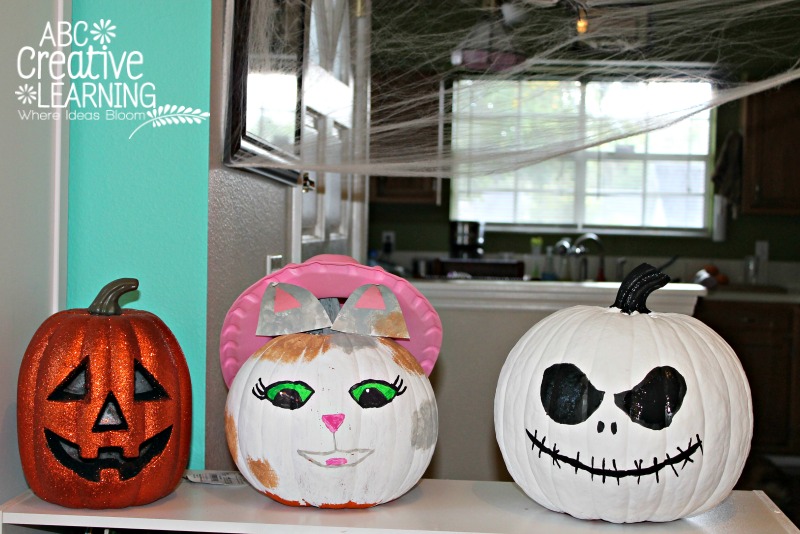 Directions
Simply paint your entire pumpkin white. You may need to do two coats, but one regular sized bottle of tempera paint will be enough.
Using a pencil draw where you want Jacks eyes and mouths to go. This helps to make sure that the lines and eyes are even on both sides.
Using the black tempera paint go ahead and line out your pencil and color in the eyes, nose, and mouth. Now let dry.
Like I said a super easy Jack the Pumpkin King craft perfect for even the kiddos to help out! Know don't forget Sally as well. I don't think my girls were happy that Jack didn't have his Sally.
Products We Used To Create Our Jack Skellington Painted Pumpkin

You Are Also Going To Love:
If you love this Disney No Carve Jack the Pumpkin King Pumpkin, then you will also love the following Pumpkin Crafts I have put together for you:
Do you carve or paint your pumpkins for Halloween?