Visiting any major city can be a real budget-buster if you're not careful! Especially in Orlando, where there are so many theme parks and expensive activities to take part in. Enjoy this list of Free Things To Do In Orlando that even us locals love to do!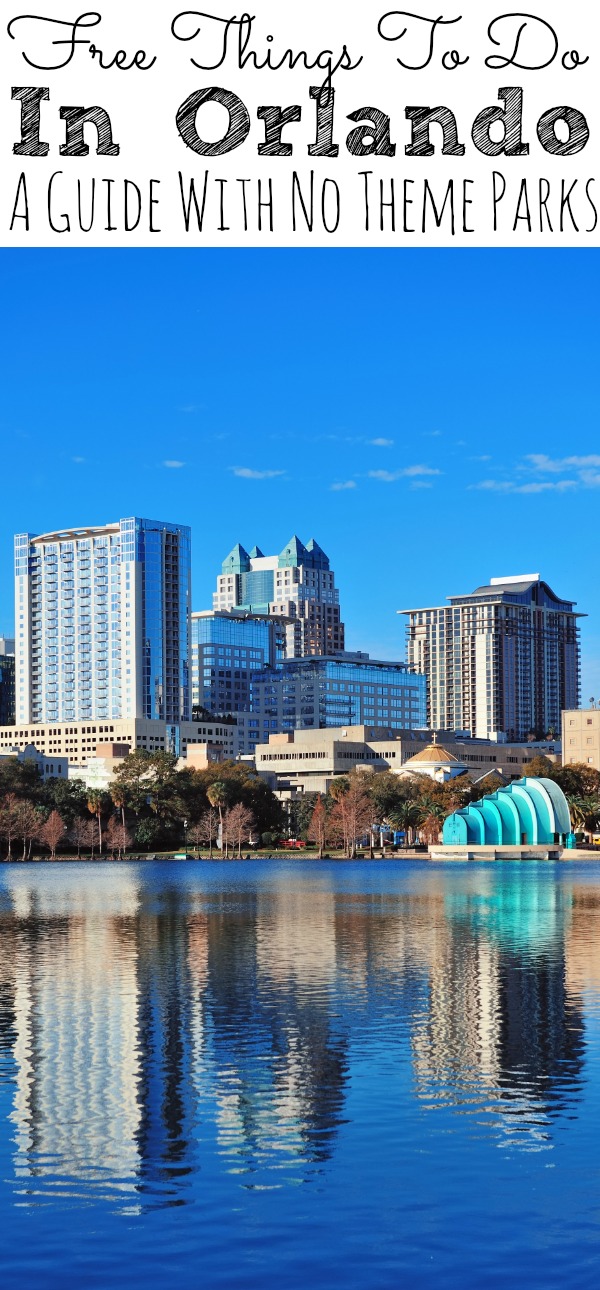 Free Things To Do In Orlando
Heading to Orlando, Florida doesn't mean having to visit the theme parks, in fact, there are tons of activities here that are fun and both budget-friendly that you can do with your family. In fact, exploring the cities, beauty is often what locals love to do on the weekends.
This post contains affiliate links.
CityArts Factory
Free admission Tuesday through Saturday from 11 AM till 6 PM. CityArts is downtown Orlando's largest collective of art galleries. An eclectic showcase of local and international artists, varied monthly, it's a fun trip for the whole family!
Free admission on Mondays. Rated #28 out of nearly 300 things to do in Orlando, this 50-acre botanical oasis is beautiful enough to visit year-round. Though there are certain seasons where the blooms are fuller, there's always something to see in the garden. The gardens are well kept, and there's so much to see that you'll most likely need to make a few trips! You'll see many non-traditional plants, beautiful oak trees, and even cacti!
Oh and these are not all free, but during the summer, Leu Gardens also has a movie "date" nights, plant clinics, storytime, and children's classes that are worth checking out.
Holocaust Memorial Center of Florida
While donations are appreciated, there is no admission fee. The Holocaust Memorial Center offers an annual series of exhibits, films, community events, and educational programs. They house a substantial library, which makes this the perfect educational field trip for the entire family. Call ahead for hours of operation: 407-628-0555
Free admission 4PM-8PM Fridays (November through April), and children under 12 are always free. Also available, free summer family tours and films.
This museum houses the largest collection of Tiffany Glass in the world! You can spend hours looking at all of the exhibits, and through the Docent Tour is interesting for all ages, it'd be better for elementary and up instead of toddlers, in my opinion. There's only so much excitement when it comes to Tiffany Glass.
Cornell Fine Arts Museum at Rollins College
The Cornell Fine Arts Museum has free admission and even free tours on the weekend. Make sure to check out their schedule for special events and private tours as well. Located at downtown Winter Park and on Rollins College. It's perfect for exploring this historic downtown city of Orlando for free.
Ocala National Forest
Boasting six different hikes with various terrains, Ocala National Forest is the perfect spot to sneak away from the hustle and bustle of the city. All of the trails are pretty well marked, and there's plenty to do if you want to make several visits out of it. Camping, kayaking, and just taking in the scenery were our favorite things to do.
Ocala is a national park consisting of 383,220 acres of various landscapes, including highlands, coastal lowlands, swamps, springs, and lakes. Entrance to the forest is completely free, but you do need a pass to access certain areas, so be sure to check out free admission days for all National Parks.
It does take a little under an hour to get here from downtown Orlando, so keep that in mind when planning your day trip.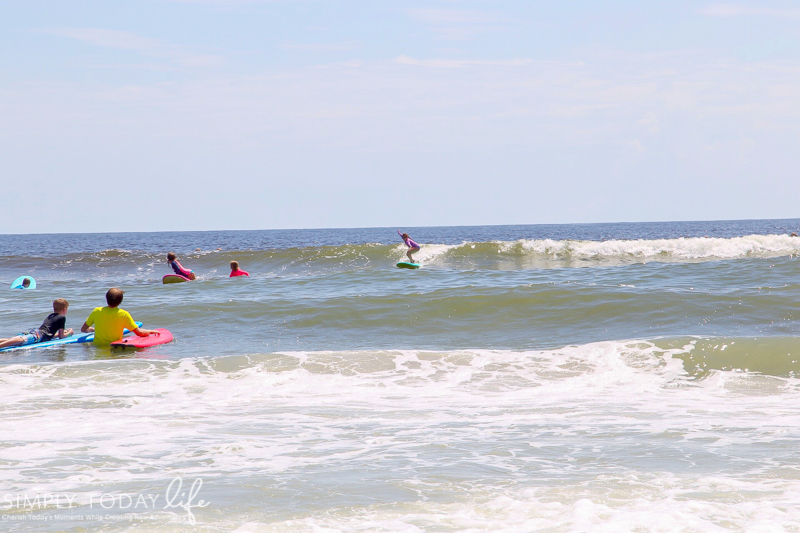 New Smyrna Beach
I have to add at least one beach location to this list even though it's technically not located in the heart of Orlando. New Smyrna Beach is about an hour drive from downtown Orlando, but oh so worth it. It's a great way to spend the entire day at the beach and exploring Flagler Beach in downtown New Smyrna. Lots of shops, restaurants, and the sun!
So this one isn't free – admission is $1 and up, but it's worth the visit and it's super inexpensive so I wanted to include it on the list! Pack a lunch and make a day of it. You might want to bring water shoes, too, because of the rocks and such in the spring. Bonus: the water is cool (72 degrees) because it's a natural spring! You can bring your own tubes, or rent them for a few bucks ($3-$5).
Tip: Get there early! It fills up fast – especially during the summer on the weekends. It's a favorite among tourists and locals.
If you visit and you realize the park is packed, one recent visitor said "We didn't get into the park, BUT…. we were able to drive down this little bitty road to the left and found an awesome canoe rental place. We dished out a measly $20 to rent a canoe for the day and found a tropical oasis hidden on that canoe path! LOVED IT!" — Definitely worth checking out!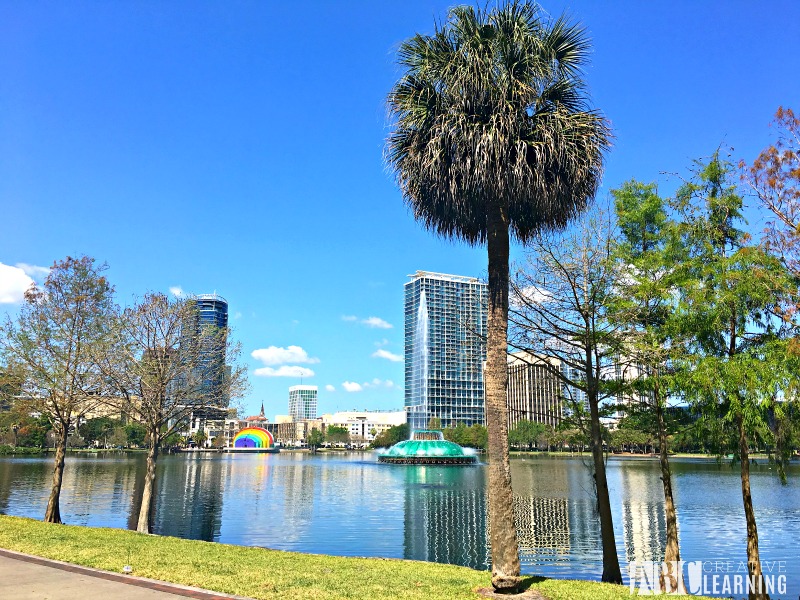 Lake-Eola Park, Downtown Orlando and Farmers Market
Lake-Eola is known for its beautiful view and the swans who come to visit. My daughters love running around and letting out some energy. It's the perfect place for a picnic and to enjoy what the locals love. Don't want to bring a picnic? No worries! There are tons of restaurants around for you to enjoy! For a small fee, you can also rent a Swan Boat to ride around the lake.
If you're around on a Sunday, make sure to visit the Farmer's Market from 10 am to 44 pm
Popcorn Flicks in the Park
Visiting Orlando and feel like watching a movie? Then make sure to check out the schedule for Popcorn Flicks for free movies shown to the public in Central Park. Films are usually shown on the second Thursday of the month, scheduled between 7 and 8 pm. Make sure to bring chairs, blankets, and snacks for this fun experience! Just remember, it's Florida and the weather can change at any time.
If you're looking to experience some of Florida's nature, then experiencing one of Orlando's trails is the best way to do this. Enjoying the great outdoors is one of Floridians greatest pleasure. Yes, we might complain about the heat, but we enjoy every second of it!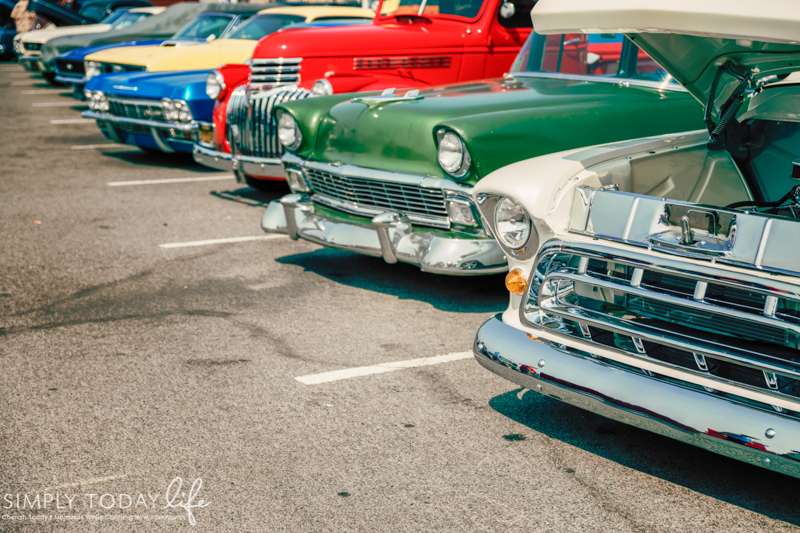 Old Town In Kissimmee
I have not gone to Old Town located in Kissimmee since I was a little girl, but I remember them having so many different activities for the family. From shops to special monthly events, and attractions. Old Town has everything for the entire family or if you're looking for a fun date night.
Big Tree Park
Although Big Tree Park is located in Sanford, just minutes from my former home town it's so worth a visit. Especially if you like a bit of history. This was the former home of a tree we called "The Senator" an approximately 3,500-years-old National Champion Bald Cypress Tree that was lost to fire back in January of 2012. It is now the home of its sister tree "Lady Liberty" an approximately 2,000-years-old Bald Cypress Tree.
Tip: It's the perfect location to bring a picnic and enjoy the outdoors. Just don't forget the sunscreen and bug spray!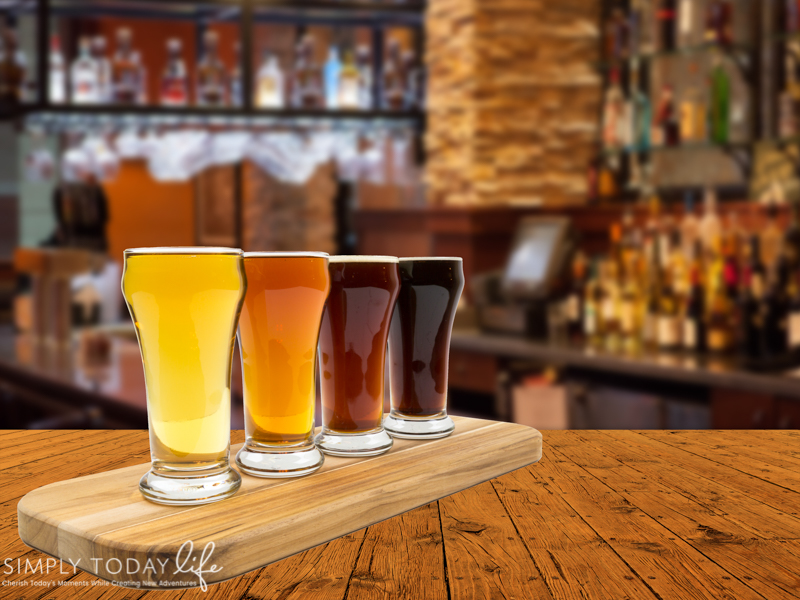 Some Orlando Fun For The Grown-Ups Only
The only certified organic brewery in Florida, Orlando Brewing Company offers free tours at 6 PM Monday through Saturday. They also have free entertainment on the weekends.
Lakeridge opened their winery on their beautiful 127-acre estate in Clermont (25 miles west of downtown Orlando) in 1989. Florida's largest premium winery, Lakeridge offers complimentary winery tours and wine tastings.

You Are Also Going To Love:
If you enjoyed some of our favorite Free Things To Do In Orlando, then you are also going to love the following Florida Travel Guides I have put together for you:
Is there anything in the Orlando area that you would add to this list?