Living in Florida has definitely had its perks when it comes to having kids. Especially when you visit the most magical place on earth as much as we do. That's why I've put together a Parents Guide to Visiting Walt Disney World with Kids!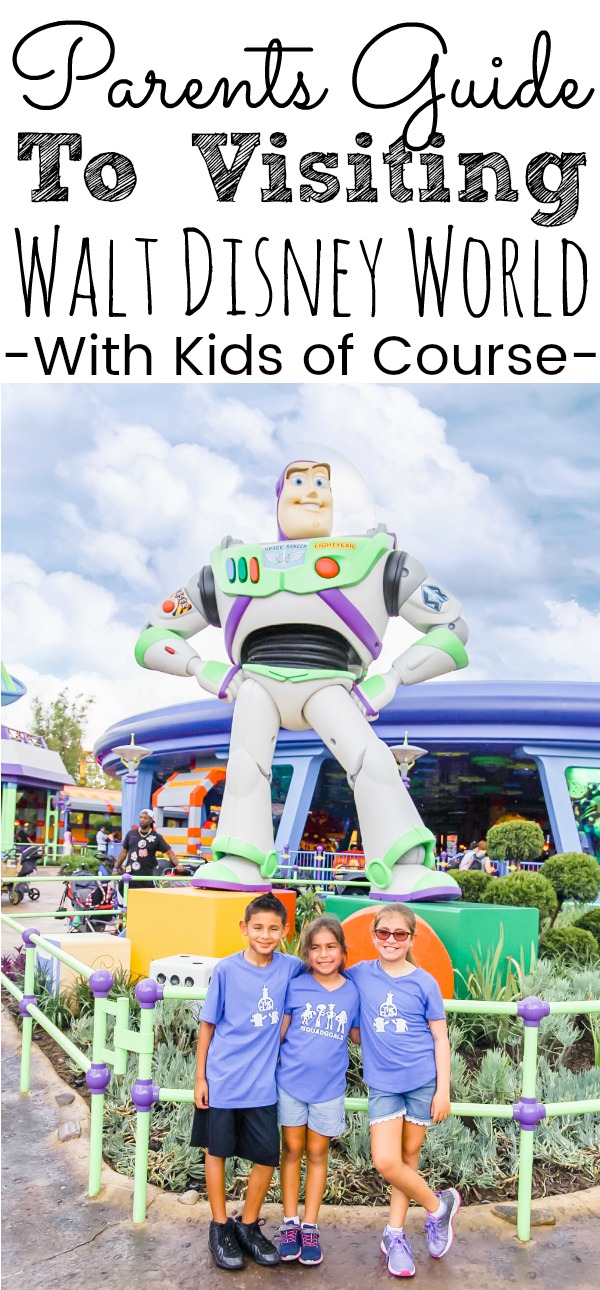 Parents Guide To Visiting Walt Disney World With Kids
Our family is a huge fan of visiting all the Walt Disney World theme parks. We usually visit a few times a month if not every week, but when you have children visiting Disney can be stressful in Florida. Especially if it's your first time visiting. As an annual pass holder and true fan, I wanted to share with parents some of the tips and tricks I've picked up along the way.
Post contains affiliate links.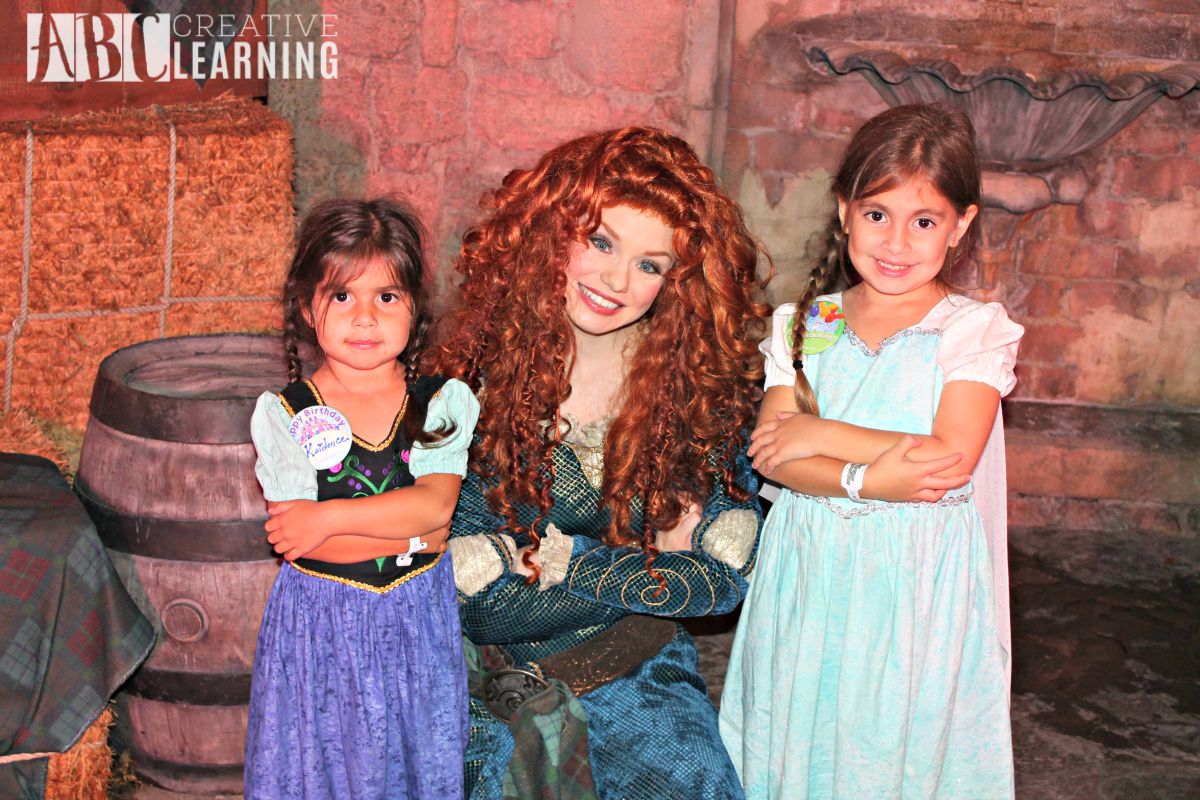 I thought that being a Floridian would have prepared me for our first time visiting Disney as a family. Boy was I wrong! If you ever have visited Disney any time of the year, except on those beautiful cool days, then you know that the weather and the crowds can fluctuate!
I hope this parents guide to Disney will make your trip much smoother and enjoyable. Let's face it, it's not cheap visiting any of the Disney theme parks and we want to make sure it's the most amazing experience ever!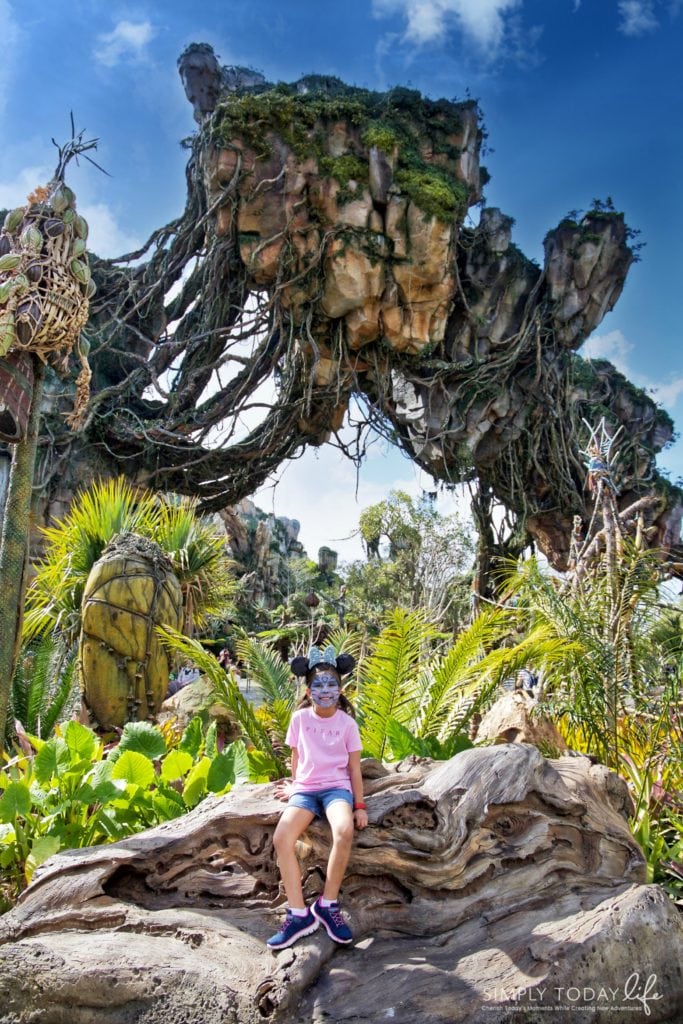 Tips For Parents Before Arriving At Walt Disney World With Kids
I have so many tips and tricks that can help your family when visiting Walt Disney World with kids, but here are a few that you should take care of before even arriving in Orlando, Florida!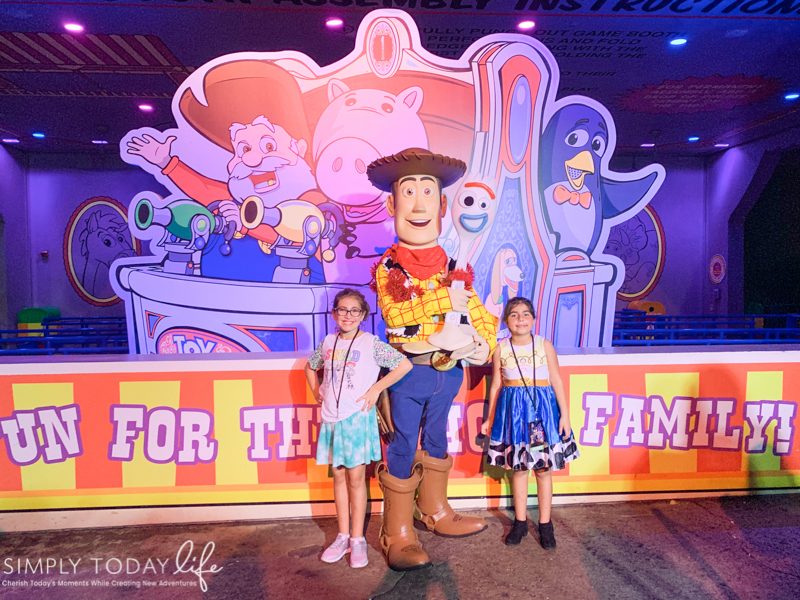 Book Your Fast Passes
Many visitors are not a big fan of the fast passes, but personally, I am. I love being able to choose my girl's favorite rides or character meetings when visiting the parks and not having to worry about waiting in line for a long period of time. Do your research and find the most popular rides and try to get fast passes for those.
You are able to choose up to 3 fast passes for your family at a time. Then once you have used all 3 you are allowed to add more rides. Plan ahead of time your top 3 rides per each day of your visit. This way you're at least making sure that those rides are being experienced by your family. Then plan the rest of your day around those fast pass times.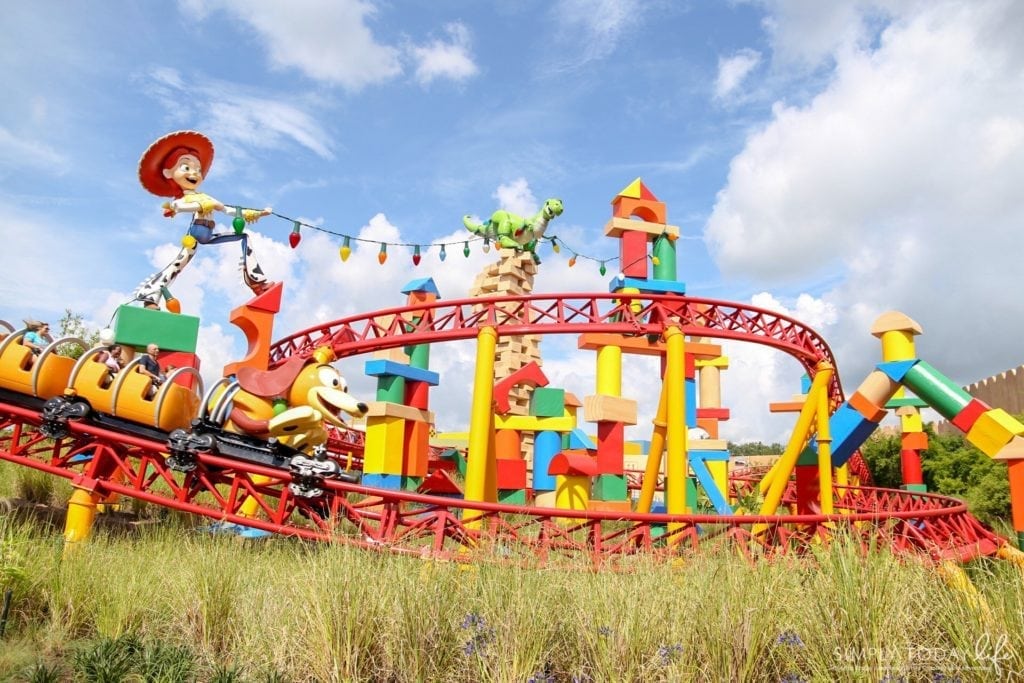 The entire family doesn't need to choose the same ride for fast passes. If you have teens who want to get on thrill rides, but younger kids who do not, you can most certainly do so. Each member of the family will be able to choose which fast passes they would like. Just make sure that if you want to stick together that you choose the same fast passes for all members of your family.
Tip: If you are staying at one of the Walt Disney World Resorts then you will be able to book your fast passes 60 days prior to your trip. With 30 day difference from those visiting the parks on the same days, but are not staying on Disney property.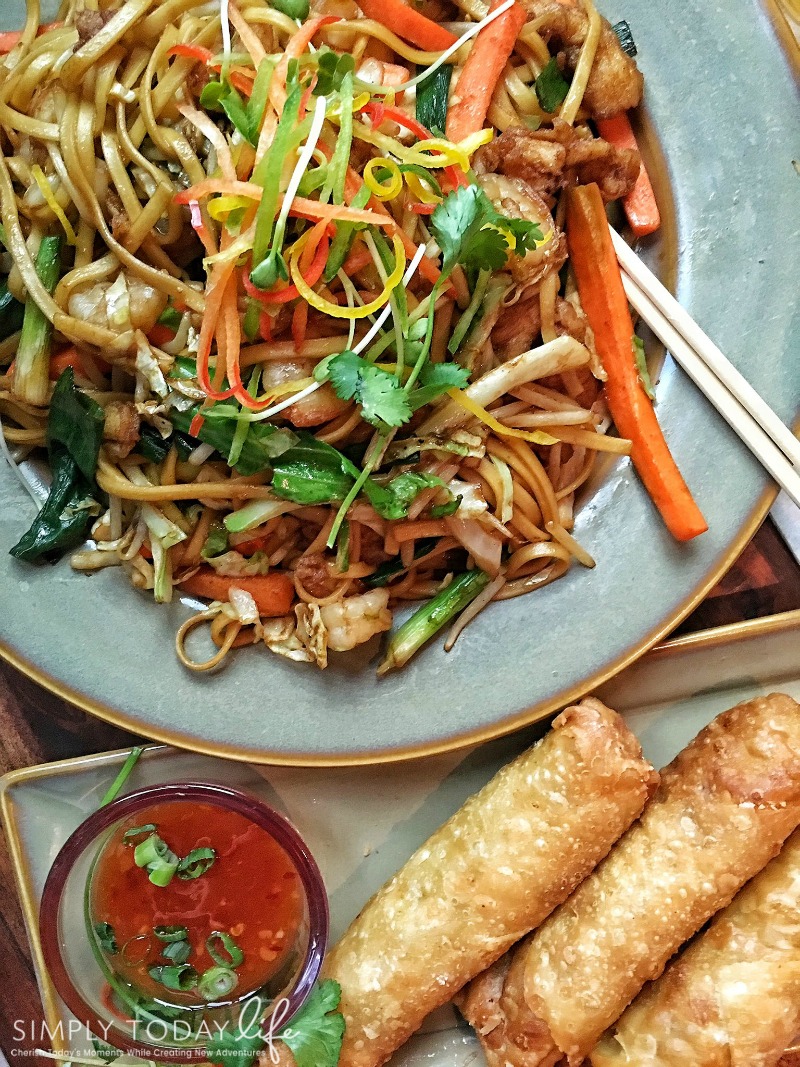 Book Restaurant Reservations
Experiencing one of the many dining options at Walt Disney World is not a necessity, but it's definitely great to do if you are visiting for the first time. Disney has tons of options when it comes to special dining restaurants, so if you have your heart set on visiting some of the most popular ones like Be Our Guest or Cinderella's Royal Table you must book these as soon as you know your travel dates. Preferably 180 days before which is the earliest you can book a reservation.
Tip: You can do dining reservations online (as early as 6 am), on the phone at WDW-DINE (as early as 7 am), or my favorite on their Disney My Experience App (as early as 6 am).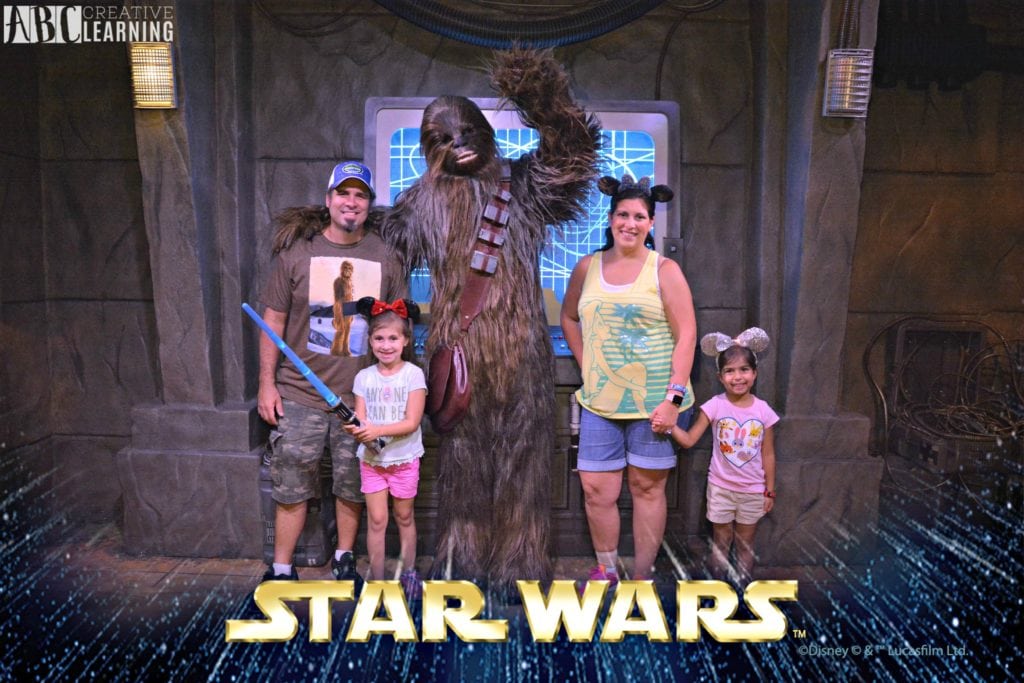 Download the Disney My Experience App
Walt Disney World has the most amazing app to make visitors have the best time. On this app, you will be able to see wait times, make reservations, book hotels, and see where you want to go next on an interactive map.
Tip: Order food ahead of time using the Disney My Experience app at certain locations. Perfect for feeding the family on the go and still experiencing Disney food without the wait.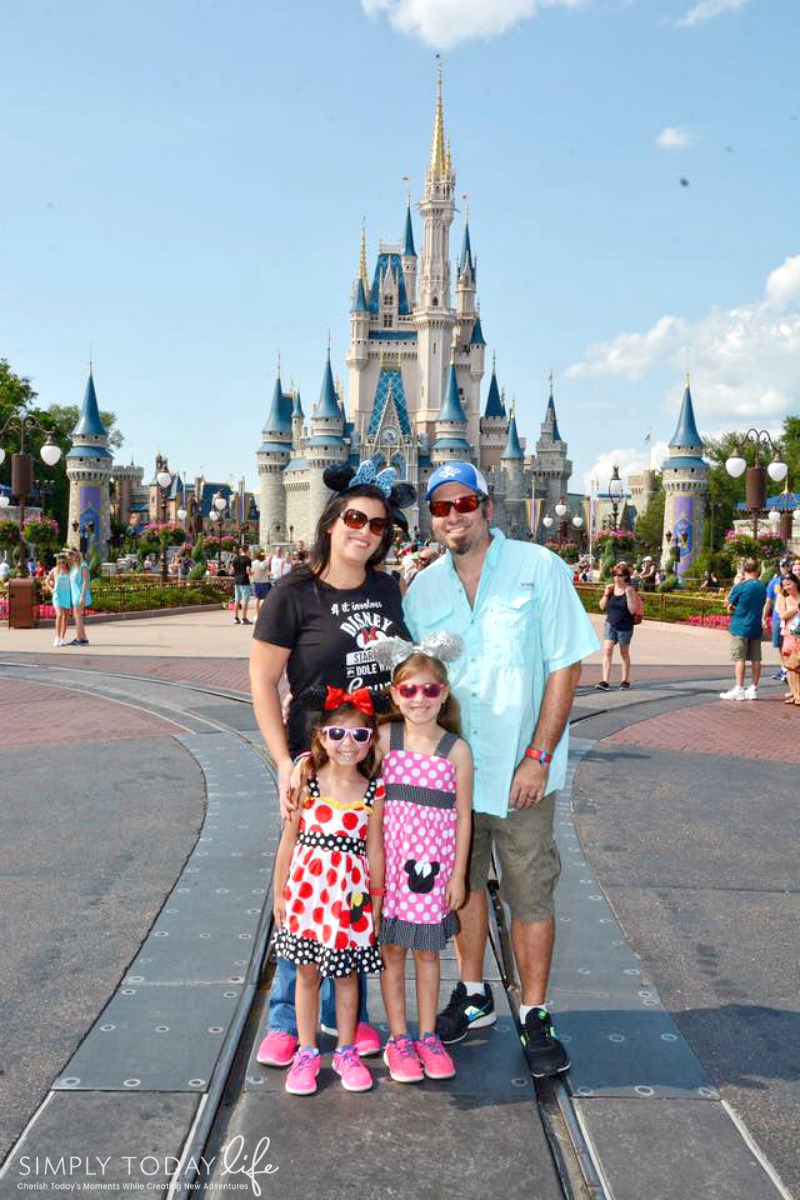 How To Have The Best Walt Disney World Trip With Kids
Florida's climate is no joke! Especially when you are visiting the theme parks with the kids all day long. Being prepared can create a magical day or a day of stress for any parent. These tips for visiting the Disney theme parks with kids are essentials and you will thank me at the end of your trip!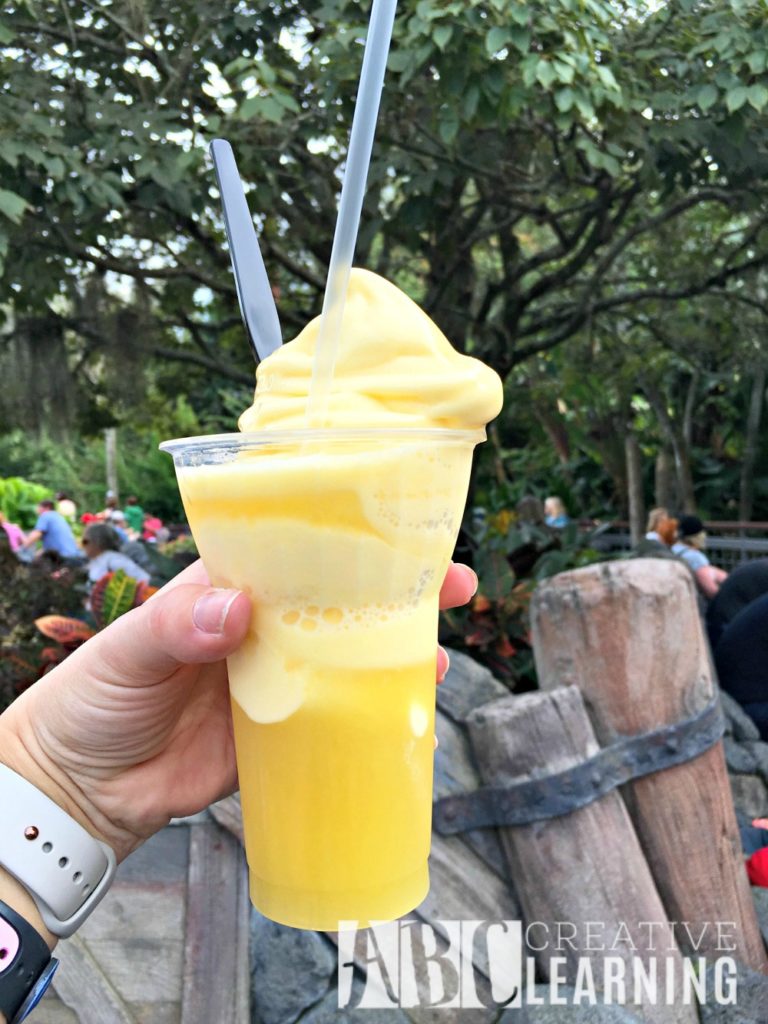 Keep Hydrated
Florida has amazing weather, but that weather in the summer months can become very dangerous if you are not aware of the heat and humidity. Make sure to always carry water bottles for you and your kids. You are allowed to bring drinks into the theme parks, so make sure to take advantage of that. Purchase water bottles or bring re-usable water containers before arriving at the parks. Do not underestimate the humidity here in Florida. I cannot stress that enough!
Tip: Many Disney visitors don't know that if you ask for a cup of water at any of the restaurant counters they will give you a cup of water and ice. The best part is that the water is free and filtered! So, it's a win-win for keeping hydrated and saving some money on your Disney trip.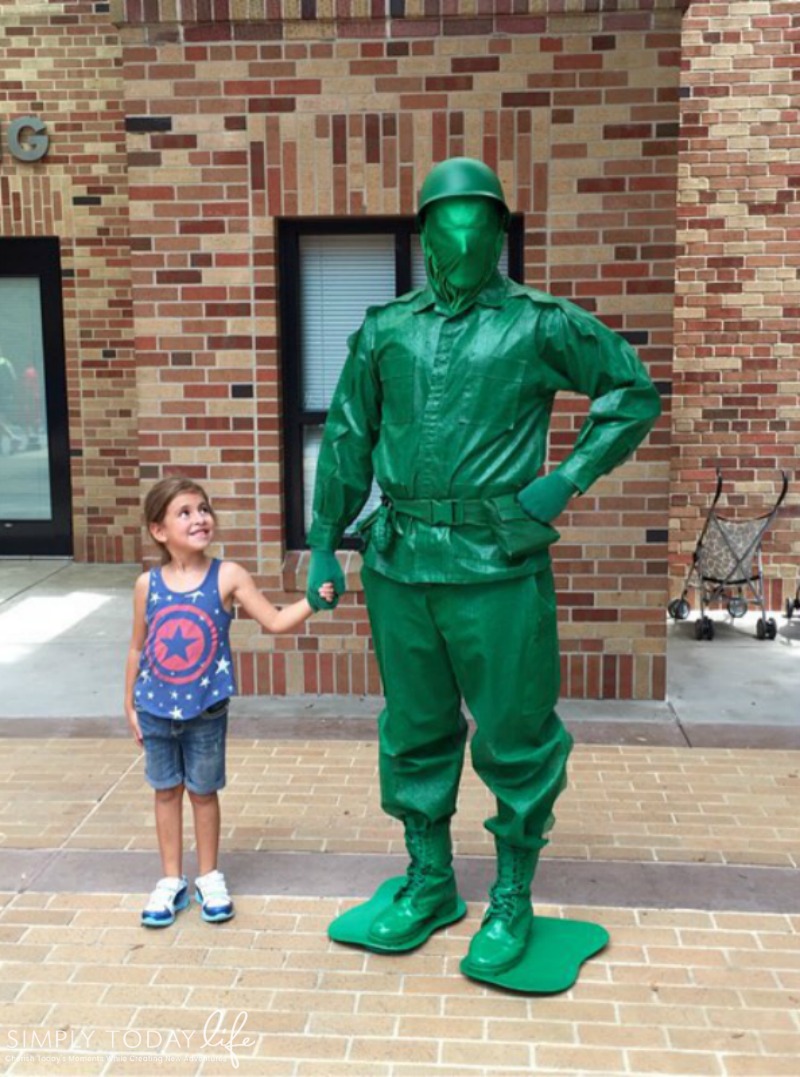 Bring a Stroller
If you have children 5 and under, make sure to bring some type of stroller. Even if your child is not sitting in it the entire time, it can also become a great bag, snack, and merchandise carrier. If you do not have a stroller or didn't travel with one, you can easily rent one at any of the theme parks for a fee.
Tip: The strollers usually can fit 2 kids and even 3 if you have younger children. I totally think they are worth renting if you do not have one.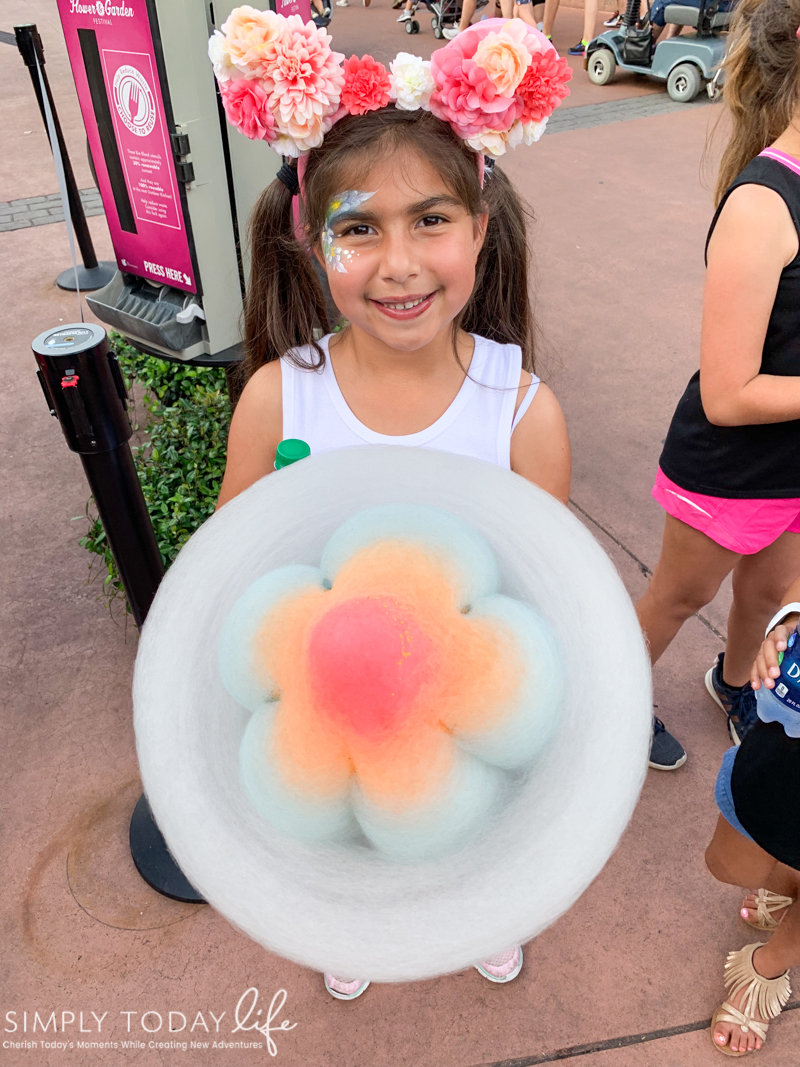 Bring Snacks
Another biggie is bringing snacks. The truth is our children get hungry when they are bored, so having a snack ready when waiting in a long line is a great way to keep them busy for a while. I know my girls love the Mickey pretzels and their churros, so those are the two we splurge on when we visit the parks, but I always bring small a lunchbox filled with snacks like Ritz crackers, animals crackers, granola bars, or chips.
Tip: If you have children with food allergies do not hesitate to ask cast members about their ingredients. They will all be more than willing to help you find something safe for you or your child to eat. Whether it's a full meal or snacks. In fact, in our experience, no one takes care of food allergies more than Disney has. They always go above and beyond to make sure my daughter eats and gets the snack she wants!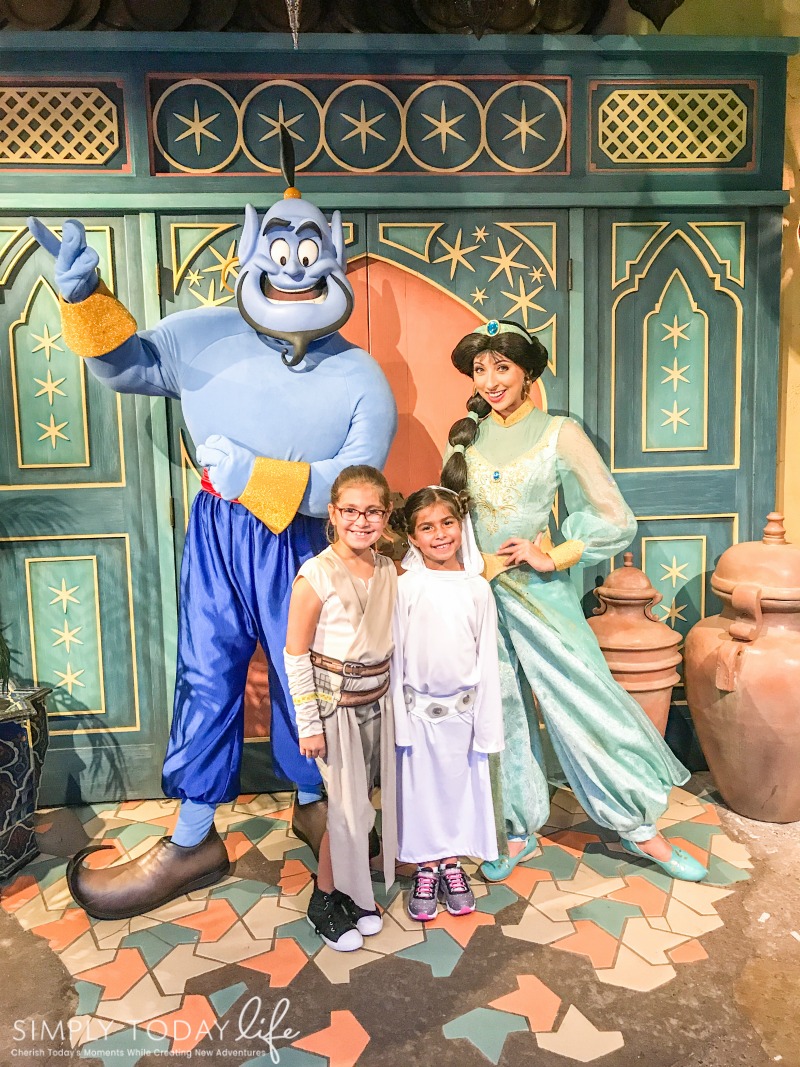 Let Them Wear The Costume
There's nothing more magical for a child than to dress as their favorite Disney character and then have a photo taken with them. The attention they get from the character is special and they will always remember it. If your child doesn't want to wear a costume Disney bounding is the best way to go, especially with the Florida heat. There are so many places that sell Disney inspired costumes that are not as elaborate or thick as that one Disney sells.
One of my favorite things to do is to purchase items that match my girl's favorite characters. A yellow dress with a rose in her hair easily becomes Belle or wearing a red and white dress with Minnie Mouse ears. There's so many options now a days that your kids don't necessarily need to wear a costume to enjoy being one of their favorite princesses or pirate.
Tip: Bring an extra set of clothes just in case they get uncomfortable or too hot.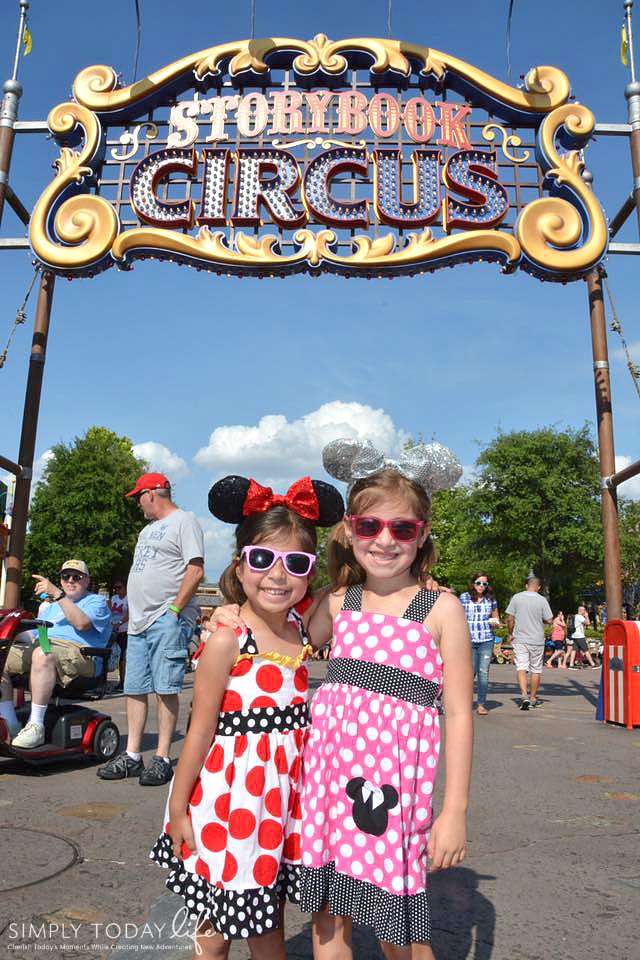 Bring Extra Change Of Clothes
Disney has so much to offer for the family, including water rides which are perfect during the hot summer months. But believe me when I say that you don't want to be walking around with soaking pants, especially little kids. This can become very uncomfortable for them and it will ruin your time at the parks. So, make sure to bring a set of shorts and undies just in case.
Tip: We always try to do the water rides at the end of the day and leave a bag of clothes in the car so the kids can change before we head home.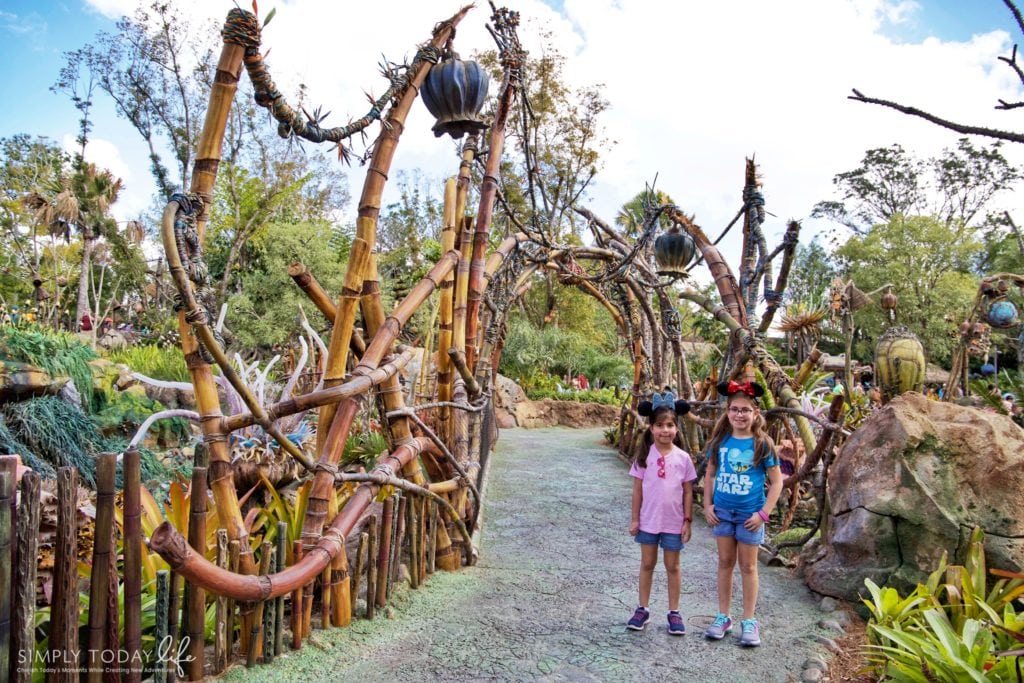 Sun Protection
As mentioned above, Florida can become very hot which means that the sun will be over you most of the time. As much as I love Disney, I have found that there is not a lot of sun cover unless you go indoors, so you will be walking most of the day under the bright hot sun. Make sure you have sunblock on your face, arms, and legs to avoid getting a sunburn.
I always recommend a hat as well or even spraying a little bit of sunblock on your head to keep it from burning. Believe me, it happens! Especially if you have young girls and they wear pigtails. A hat or spraying a bit of sunblock on their head can prevent that. A pair of sunglasses can also go a long way with the bright sun.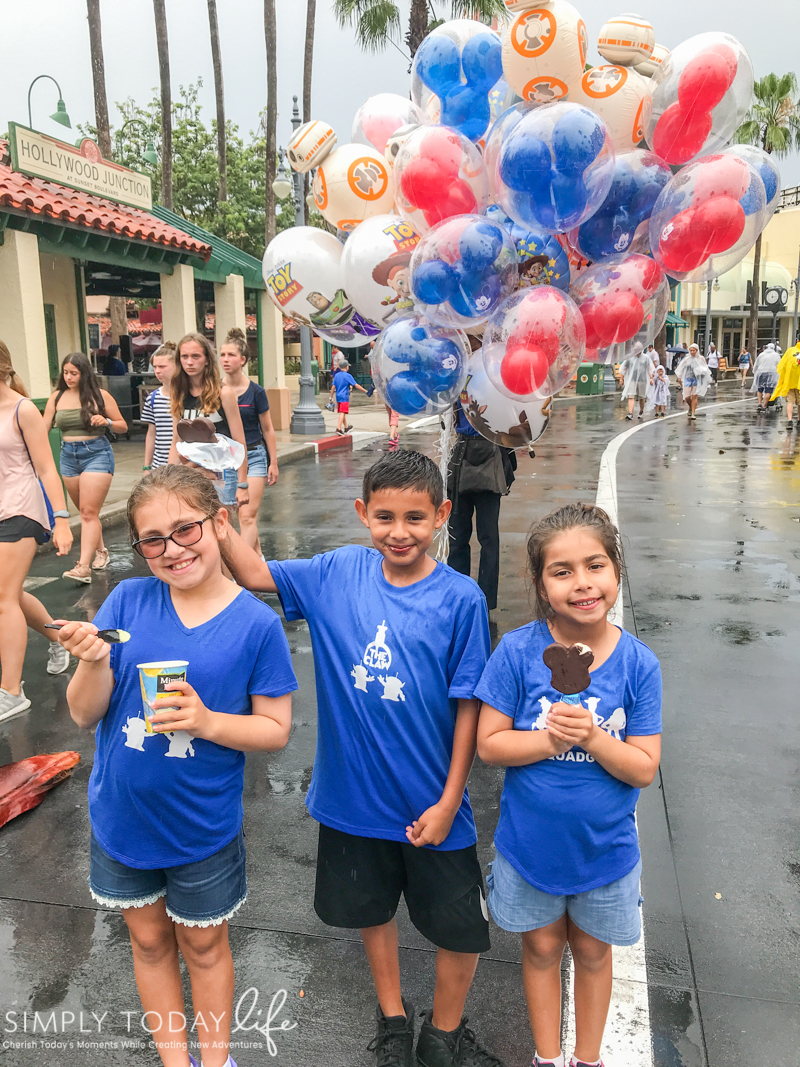 Prepare For Florida Weather
One of the things that all Florida residents know is that summer is the time for unexpected thunderstorms. One second you are burning of heat and the next you are soaking wet. Make sure to either bring umbrellas or ponchos to cover you when those storms roll in. You can purchase ponchos at the Disney parks, but they are much cheaper if you purchase them at the local grocery store or shops.
Tip: Keep in mind that if it's thundering or lighting outside rides will shut down until the weather clears. So make sure to do those rides first if you know the weather calls for thunderstorms later in the day. Also, download a weather radar app.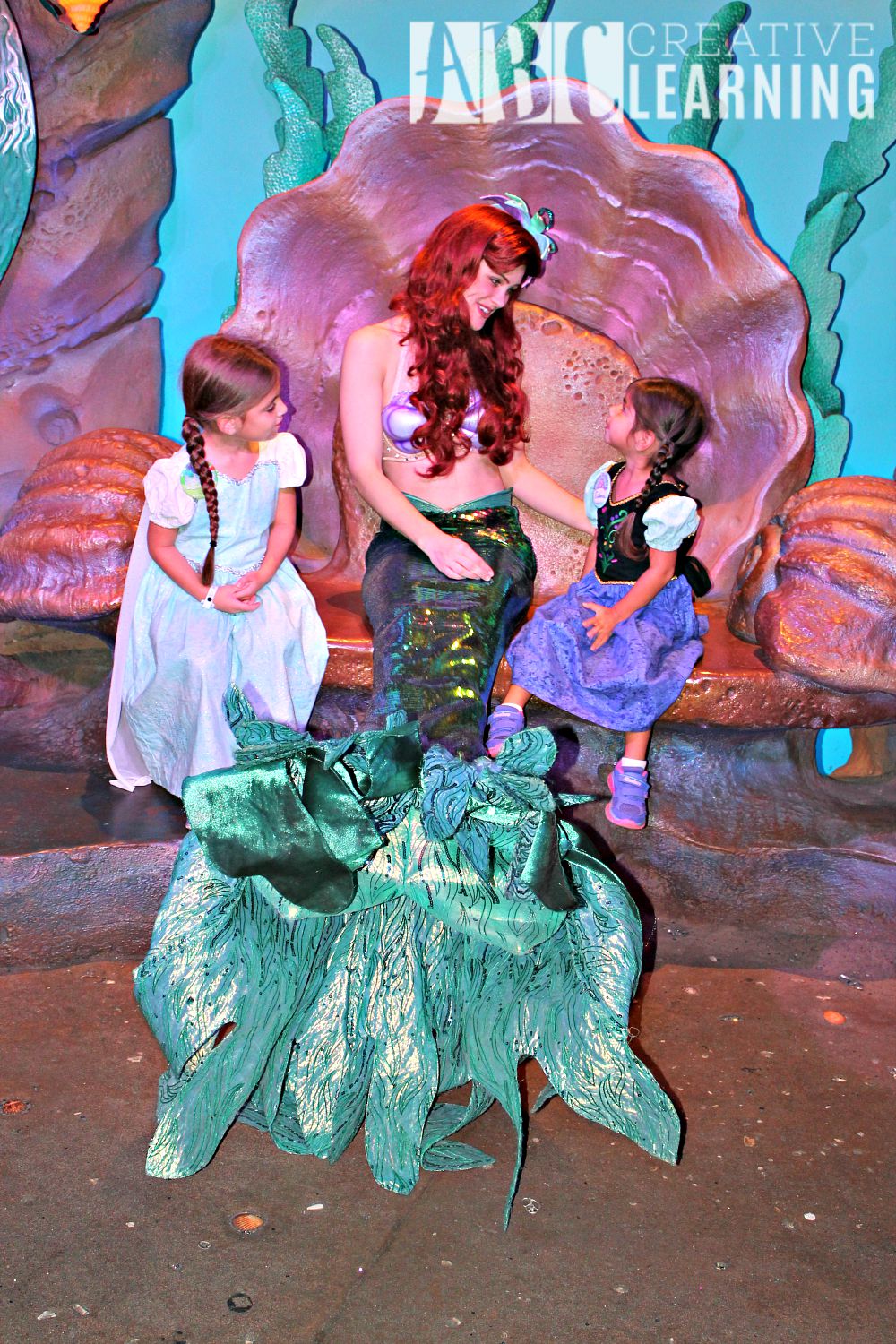 Bring Or Make An Autograph Book
One of the most magical parts of visiting Walt Disney World with kids is finally meeting those amazing characters that we love so much. Disney sells some amazing autographs books, but so does Amazon and local stores. You can also easily purchase a small notebook at your local dollar store before heading out and have your child add stickers with their favorite Disney characters on the front. Something so easy can easily become their favorite thing of the trip.
Tip: Carry the autograph books in your bag or purse. You never know who you will bump into in line or just walking to the bathrooms.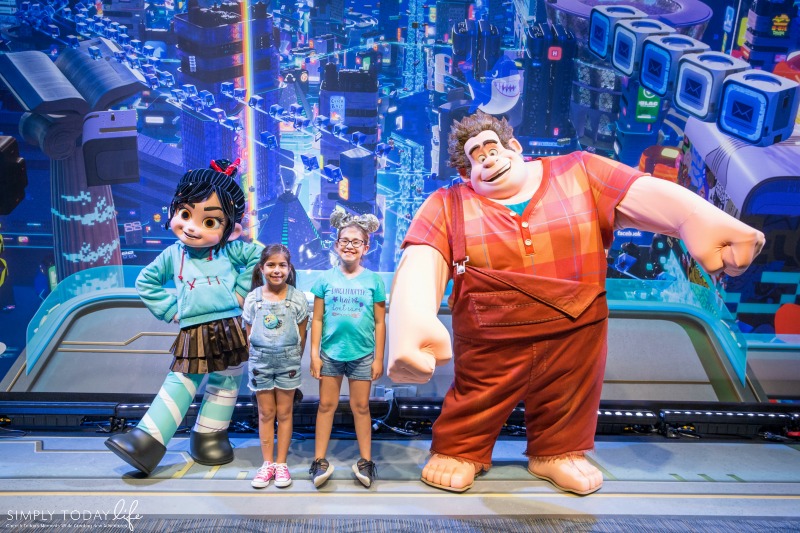 Be Camera Ready
It makes me sad sometimes to see families trying to delete pictures off their cameras as their child is trying to take a picture with a character that they have met. Bring extra batteries and memory to make sure you have enough to take as many pictures as you want. The more you take the better. You can, later on, sort your photos and delete any you don't want. You don't want to miss any important moment of your trip!
Tip: Carry your camera or phone everywhere! Even to the bathroom! Again, you never know who you will bump into and miss a photo opportunity!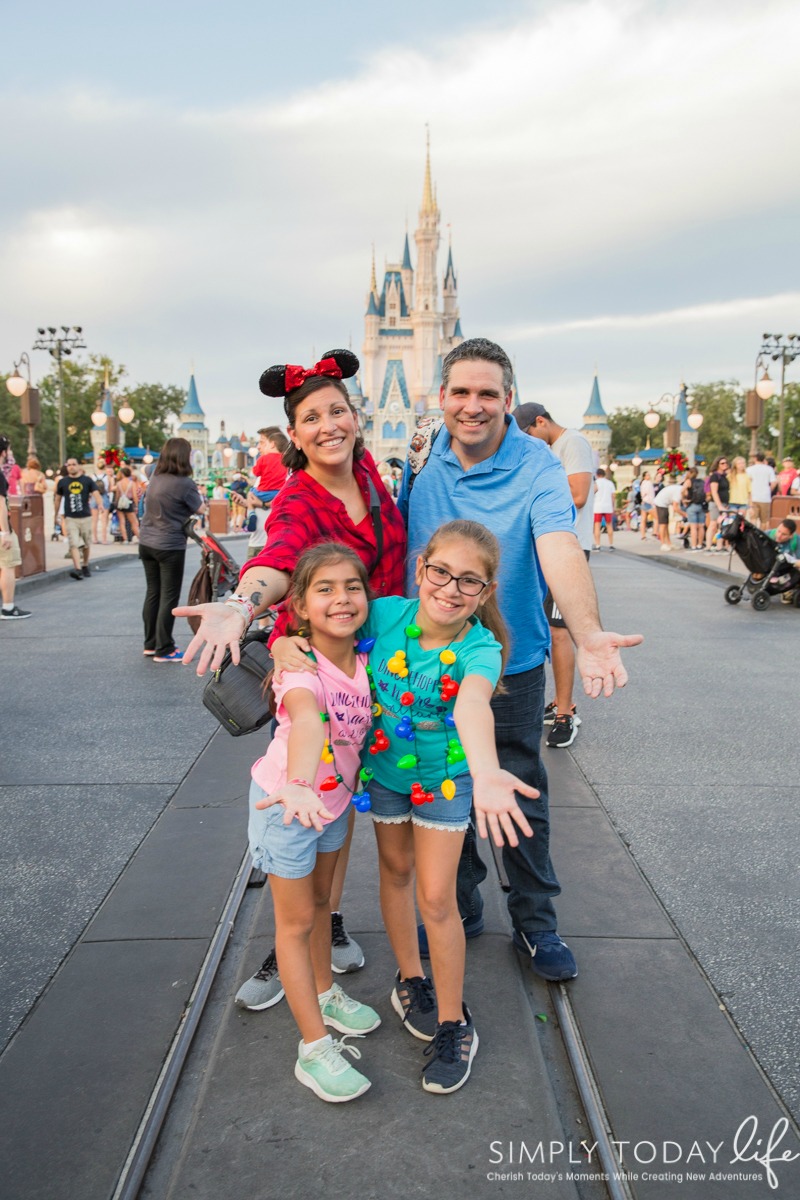 Be Patient and Enjoy Yourself!
This is probably my most important tip for visiting Disney with the kids and it comes from experience! Remember, your kids are just as excited as you are if not more. Be a little bit more patient with them and try to enjoy each second of your trip. Yes, this is easier said than done, but I can guarantee that if you stress and try to control everything you will just remember yourself being stressed out and will lose valuable memories that you have planned.
Many times I see parents making kids get on rides they don't want or parents running around like a chicken with their heads cut off. Yes, I've seen it and I've done it! Which means you are just stressing about something that will not matter a month later. Take the time to stop and enjoy those moments. Look at your kids and how happy they are being at the most magical place! Be a kid with them and create those memories you will cherish and talk about years later!
I hope that these tips help you plan a more relax and enjoyable family Disney vacation! Experiences like these don't come all the time!

You Are Also Going To Love:
If you loved this Parents Guide To Visiting Walt Disney World With Kids, then you will also love the following Disney travel guides I have put together for you:
What other advice would you add for parents visiting Walt Disney World with kids?