A large part of your job as a parent is to guide your children towards happiness and success. This means correcting behavior, setting boundaries, saying no and giving them instructions. There are several habits that can strengthen your relationship with your kids, but the parent-child relationship is much more than just guiding them in what you believe to be the right direction.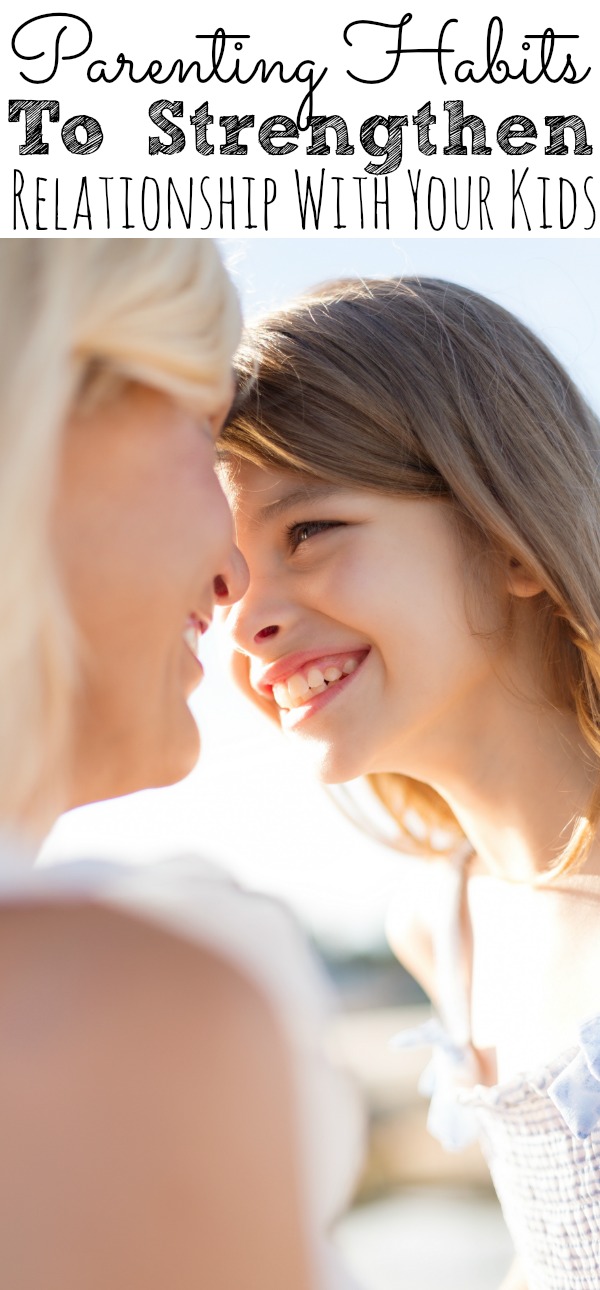 Habits That Can Strengthen Relationship With Your Kids
It is incredibly important to create positive interactions with your kids and strengthen your relationship in any way possible. Doing these things will not only make your job as a parent easier, but it will also improve their educational and emotional growth. There are several habits that can strengthen your relationship with your kids.
This post contains affiliate links.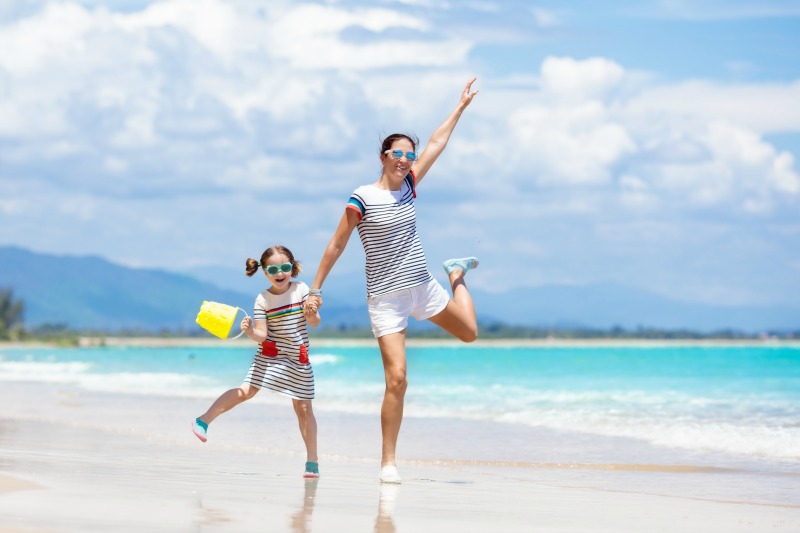 Physical Connection
Hugging your kids is an important part of being their parent. Making sure to hug your children at various times throughout the day is a great way to strengthen your relationship with them. Always hug them first thing in the morning, before you leave, when you come back together, at bedtime and as often in between as possible.
Engage in Play
Laughter and interactive play help to keep you connected with your kids. This is because these interactions stimulate your moods for the better. Make playing with your children a daily habit, and the connection will grow.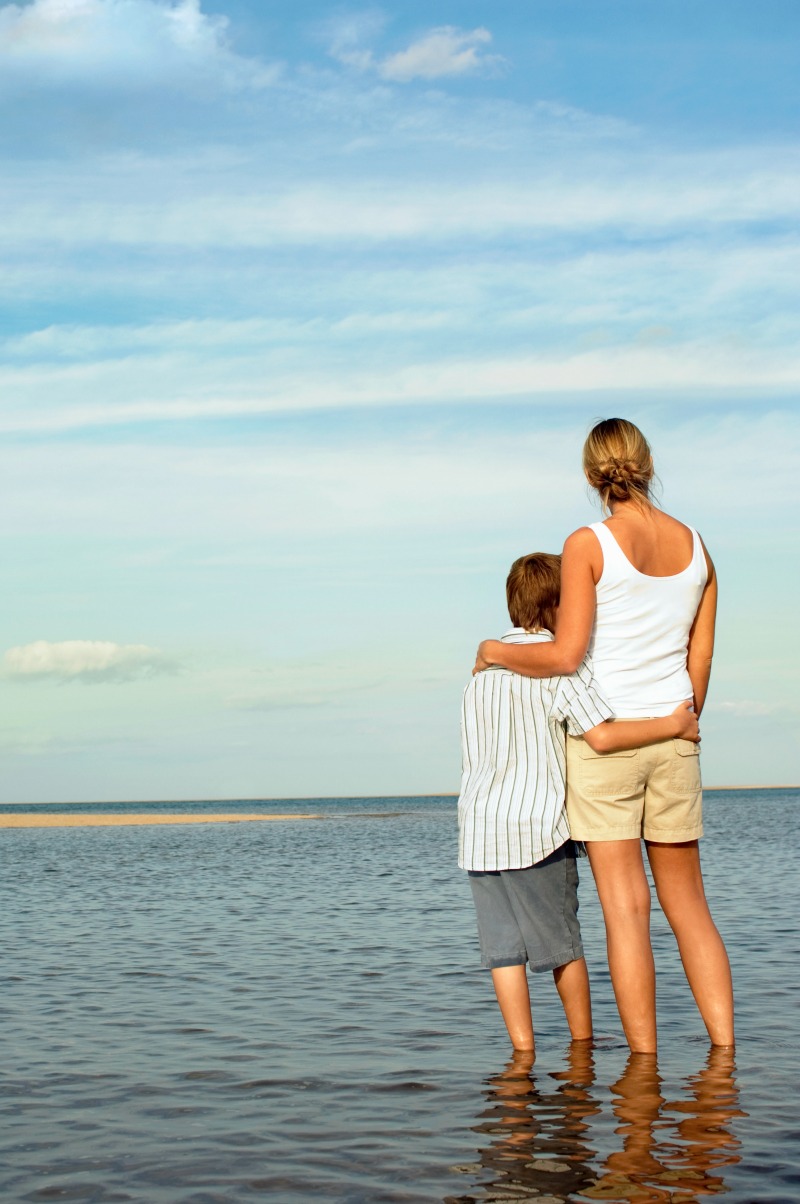 Connect Before Transitions
It can be difficult for children to transition from one thing to another. Make the effort to really connect with your little ones at key transition times to make them feel comfortable. These transitions will go much easier when your children really realize the solid support system, they have in you.
One on One Time
If you have more than one child, it can be difficult to find the time to spend with each one of your children one on one. It is incredibly important though to make that time to connect. Spend at least 15 minutes with each of your children separately, every single day. Doing this will ensure a strong parent-child relationship.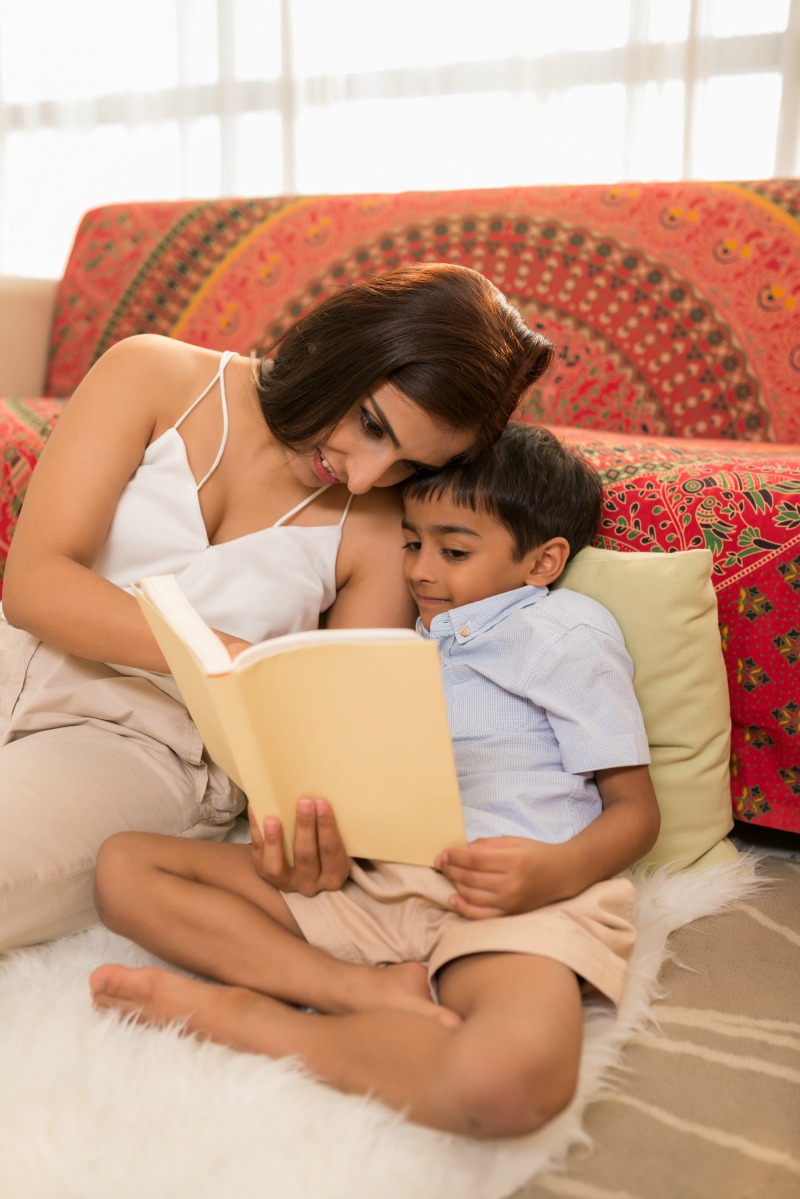 Turn off the Technology
When it comes to having a strong relationship with your children, you must turn off the technology once in a while. These distractions can be extremely detrimental to your relationship with your family. Having technology free time can help you to make stronger connections, giving each member of the family the chance to really open up and be honest without distractions.
Truly Be There
While many parents tire of hearing how fast the childhood years fly by, it is the truth. They will have flown the nest before you know it. When you are engaged with your children, truly be present at the moment. Show up and give your interactions your full attention and your connection will strengthen and grow.

How Do I Make My Relationship With My Kids Stronger?
When it comes to strengthening your relationship with your kids, these habits will have a huge impact. Never forget how important the physical connections are, engage in play, connect before transitions and make the time for one on one interactions. Especially if you have more than one child. Making these changes, coupled with turning off the technology and truly being present at the moment will make your relationship with your children stronger than ever.
All it takes is a little effort, love, and commitment.
You Are Also Going To Love:
If you loved reading these Habits That Strengthen Relationship With Your Kids, then you will also love the following parenting articles I have put together for you:
What other habits do you use to have a strong relationship with your child?