Last year we had the most fantastic time visiting the Capital of Florida, Tallahassee. Unfortunately, after visiting, we received terrible news about my health, so I wasn't able to share with you all of our adventures. Now, that I'm getting back to my old self I wanted to make sure that I shared all the fun we had at the Tallahassee Museum – Tree To Tree Adventures and a few others to come.
Thank you Visit Tallahassee for hosting us at the Tallahassee Museum Tree to Tree Adventures. All traveling opinions are our own. #IHeartTally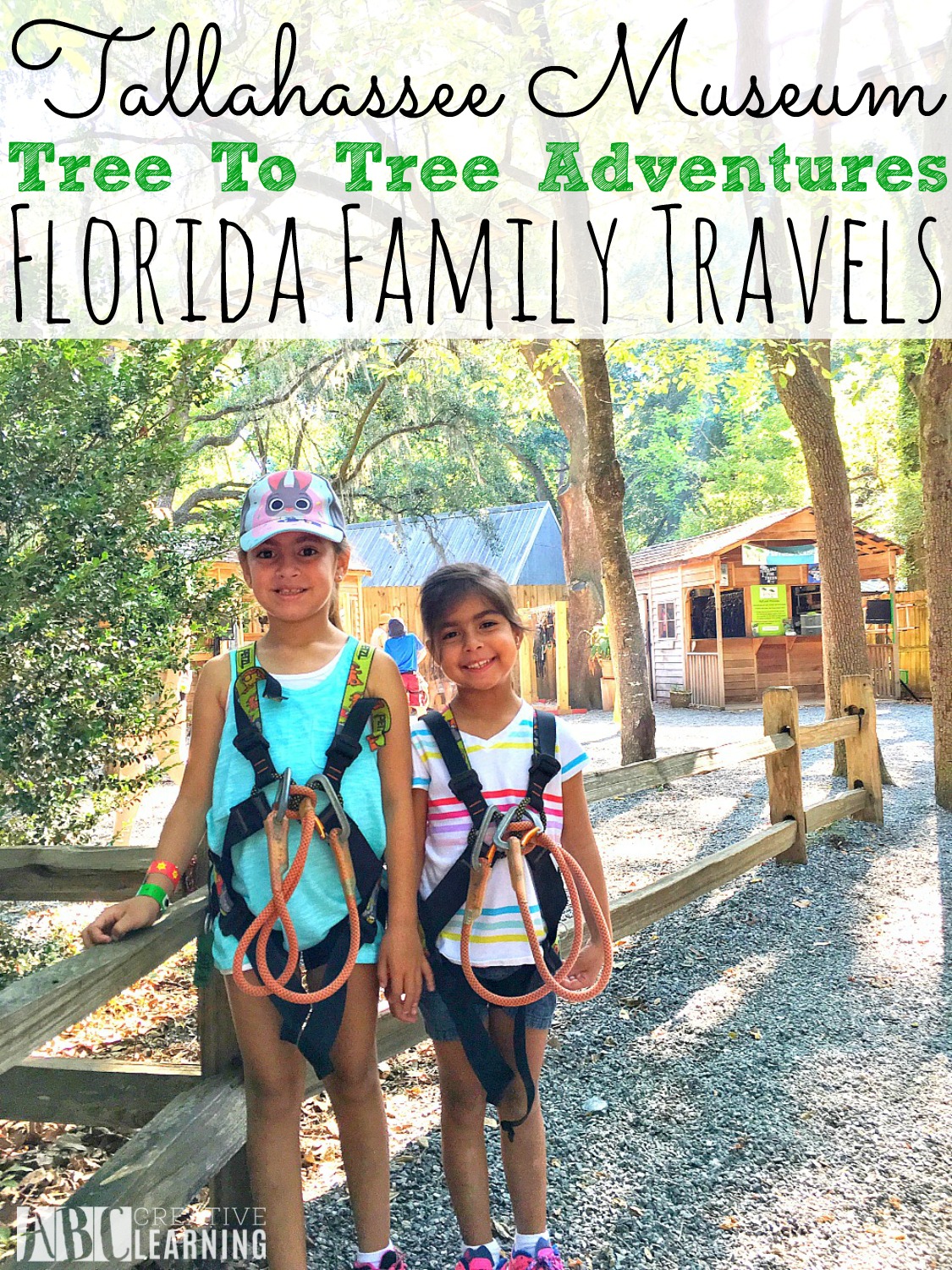 Tallahassee Museum – Tree To Tree Adventures
I do believe that things happen for a reason and having this trips was something that my family and I still remember. It was an incredible adventure that we would do again in a split second. Especially our Tree to Tree Adventures at the Tallahassee Museum. My oldest daughter had done zip lining before, but my youngest daughter had not and was very skeptical about participating. I will admit, I was too. It was my first time, and those trees sure looked high!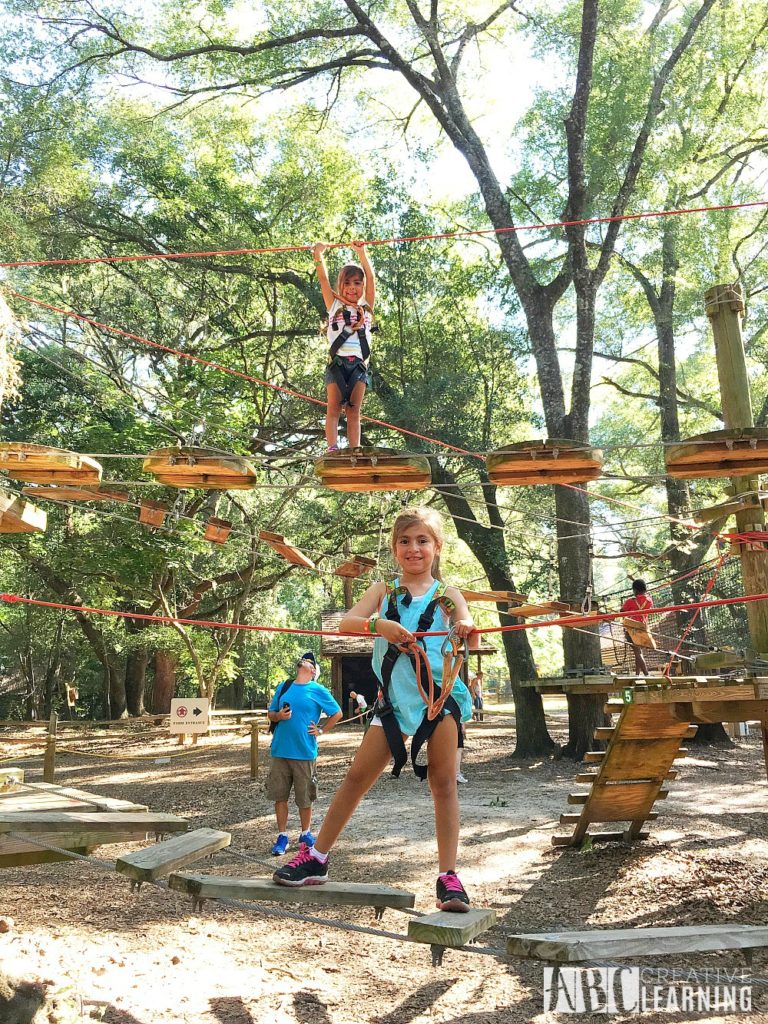 Before allowing children the Treemendous Adventures course, some trainers show them exactly how to clip themselves on and off while getting around some of the obstacles. They were allowed to do it twice with the price of their admission.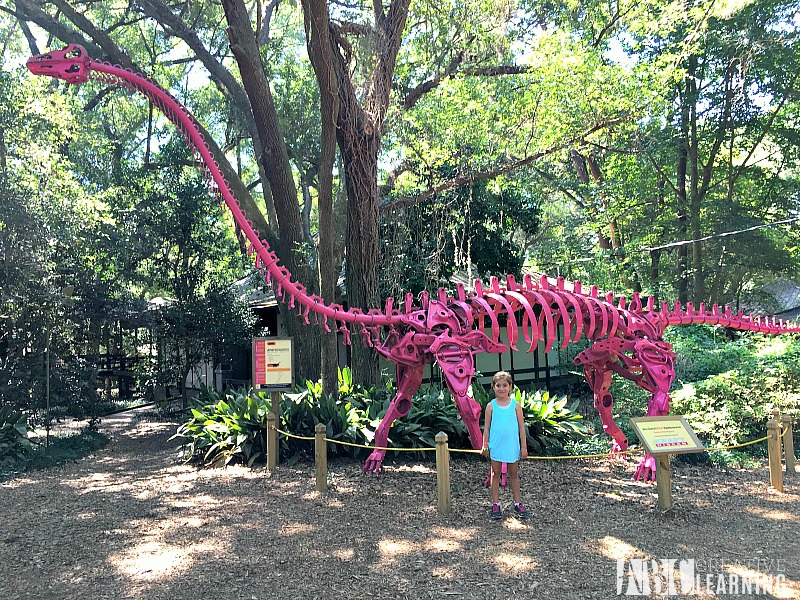 My girls had the best time, and my youngest daughter went on the kid's zip line course not only once but twice. They both highly enjoyed the experience, and I was so proud of my youngest daughter facing her fears. I knew that I had to meet mine as well.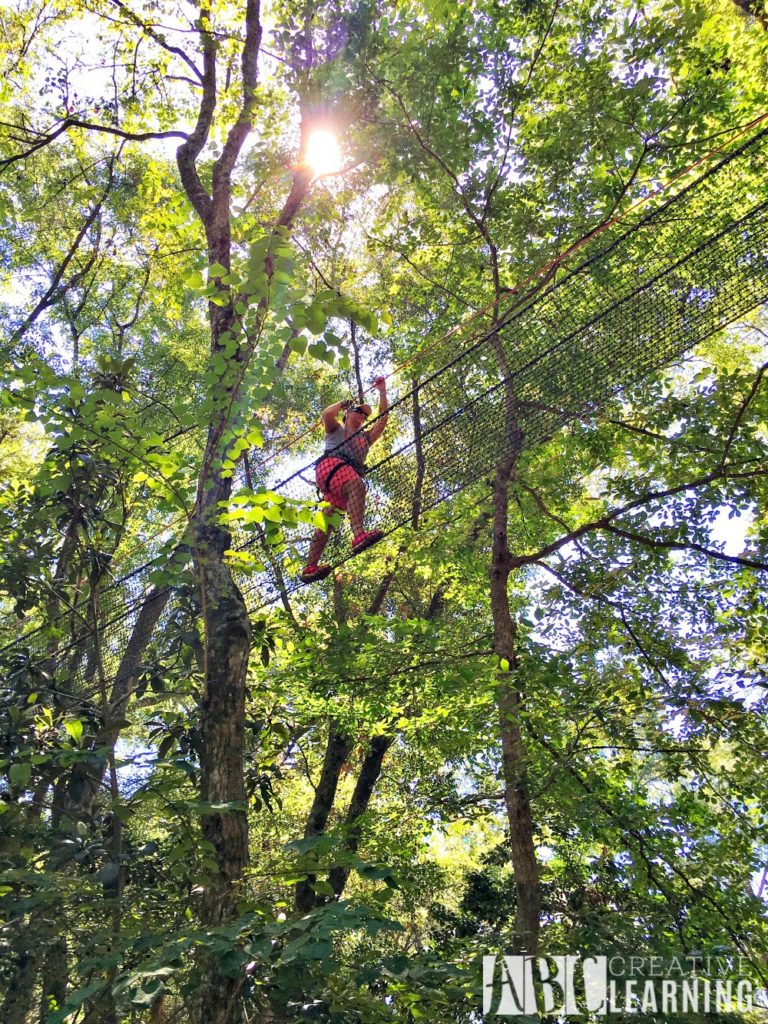 Just like the children, the adults also get a quick lesson on how to clip on and off throughout the obstacles. With the adults, it's a bit more serious because we are up way higher than the kiddos are. I nailed my practice run, and now it was time for the real deal. Even though I was super excited, I was also nervous. Thank goodness that the view was phenomenal on the way up and it was a bit of a distraction for me.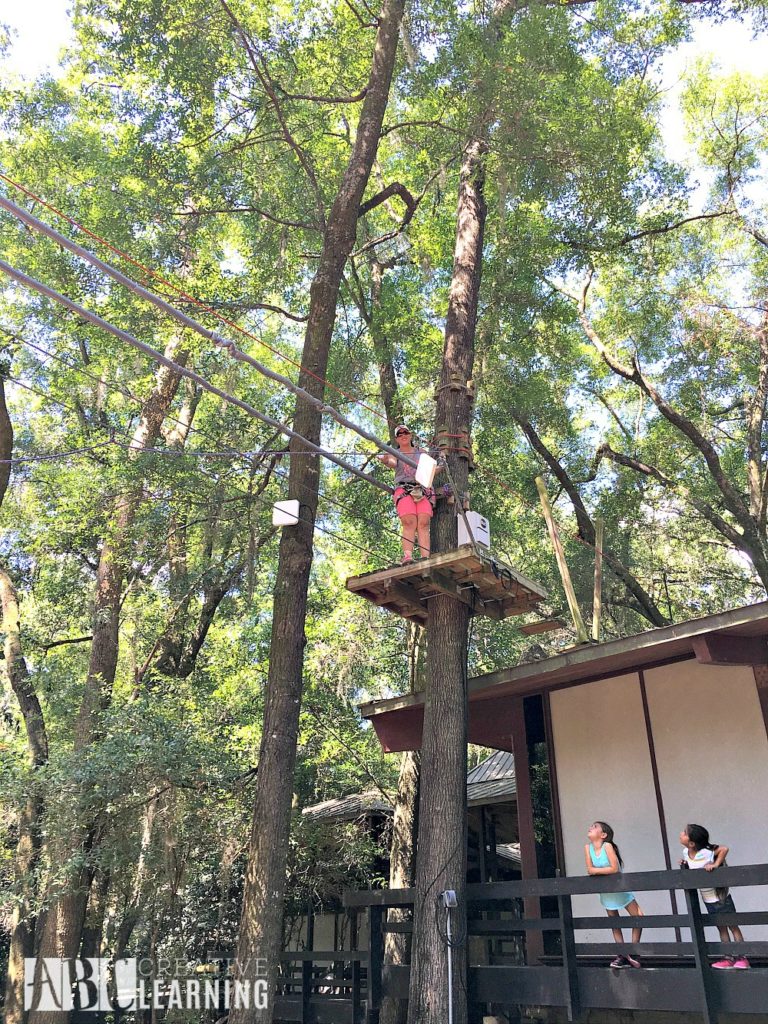 I had a choice of two different courses to choose from, but being a newbie, I went for the easiest of the two. The Canopy Crossing course I wanted took me about 45 minutes to complete. The course had a few families before me, so it was a bit busy when we went. Not bad though.
The course was perfect for this beginner, and if I could go back, I would and do the full course. When I'm healed from all of my surgeries, we will plan a second family adventure to the Tallahassee Museum – Tree to Tree Adventures.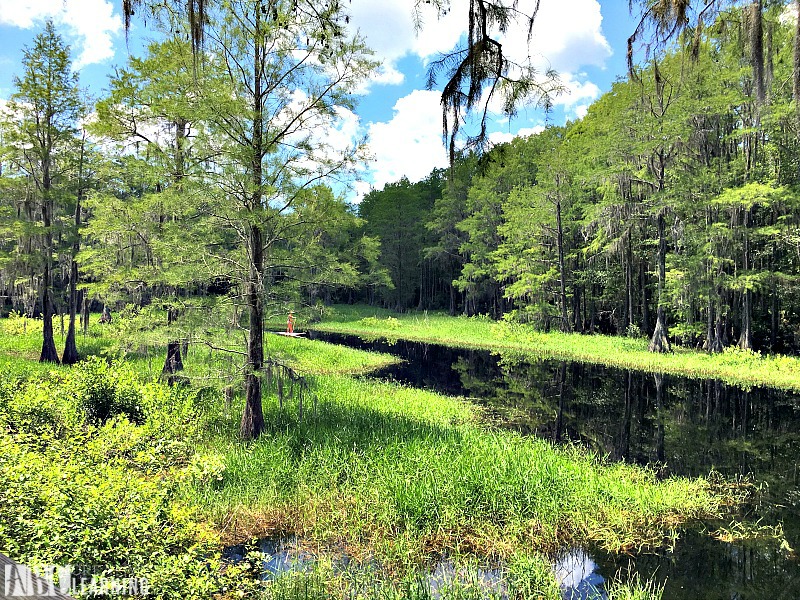 Just a few tips to keep in mind when doing the Tree to Tree Adventure courses:
Depending on the time of year or time of the day the course could be busy. We arrived just as the Tallahassee Museum was opening, so we were one of the first families to sign in.
If you are traveling with younger children as we did, make sure to split the group in half. The adults should take turns going up on the course while the other group entertains the kids. There are lots to explore.
Keep in mind that you will be strapped into a harness and it's Florida weather, so wear comfortable clothes sneakers, and have water ready for when you are finished.
Have someone on the ground taking photos and videos of you. It's so much fun going back and looking at the adventures that you had while zip lining. If you don't, no worries. The Tree to Tree Adventures course does offer photography along the way as well. You can purchase those at the end of your course.
Have fun! Take the view in and enjoy every moment you are up in the trees! Moments like these don't happen every day.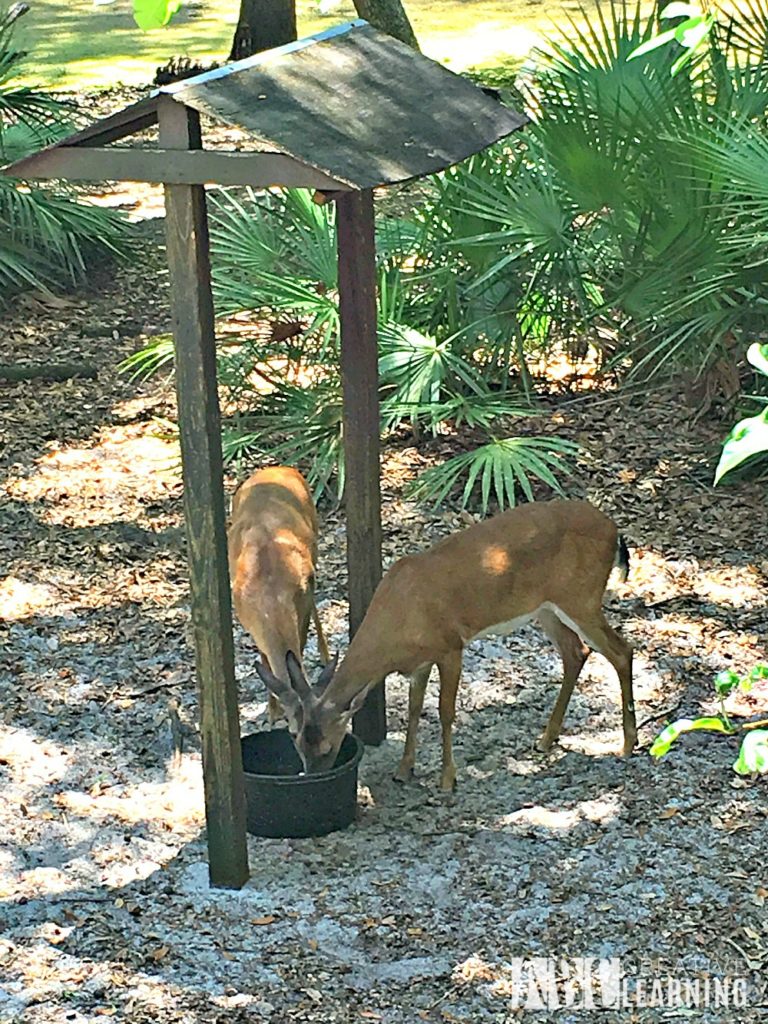 Don't forget to explore some of the residents in a natural habitat and exhibits displayed. The Tallahassee Museum is perfect for homeschooling families or families that want to learn more about Florida's natural habitat and wildlife.
https://www.facebook.com/pg/AbcCreativeLearningBlog/photos/?tab=album&album_id=1426042927444011
To check out more of our photos during our Tree to Tree Adventures, make sure to visit our Facebook page above for an entire album of our trip.

If your family is looking to spend a fun day together exploring or are visiting the state of Florida, We highly suggest adding Tree to Tree Adventures to your trip itinerary. Not only will it show you the real Florida, but memories like these will last a lifetime.
Follow the Tallahassee Museum – Tree to Tree Adventures on Social Media
Facebook | Twitter | Instagram | Website
You Are Also Going To Love:
If you loved reading about our family travels to Florida Tallahassee Museum Tree to Tree Adventures, then you will also love the following Florida activities I have put together for you:
Does your family love adventures too?

SaveSave
SaveSave
SaveSave
SaveSave
SaveSave
SaveSave
SaveSave
SaveSave
SaveSave
SaveSave
SaveSave