This post may contain affiliate links.
As you all know my oldest daughter suffers from several food allergies, which also causes her to have bad reactions of eczema on her body. Since she was a little girl we have used every lotion, soap, and shampoo brand you can think of. We have paid anywhere from a few dollars to $40 creams for her. As first-time parents, we were so lost on how to help her eczema feel better on her skin, but after years of looking and trying different brands we ended up settling with Cetaphil Cream because it was the only one that would help the best on her skin, without causing the second reaction of hives. I then decided to make my own DIY Homemade Eczema Cream and see how her skin would react to it.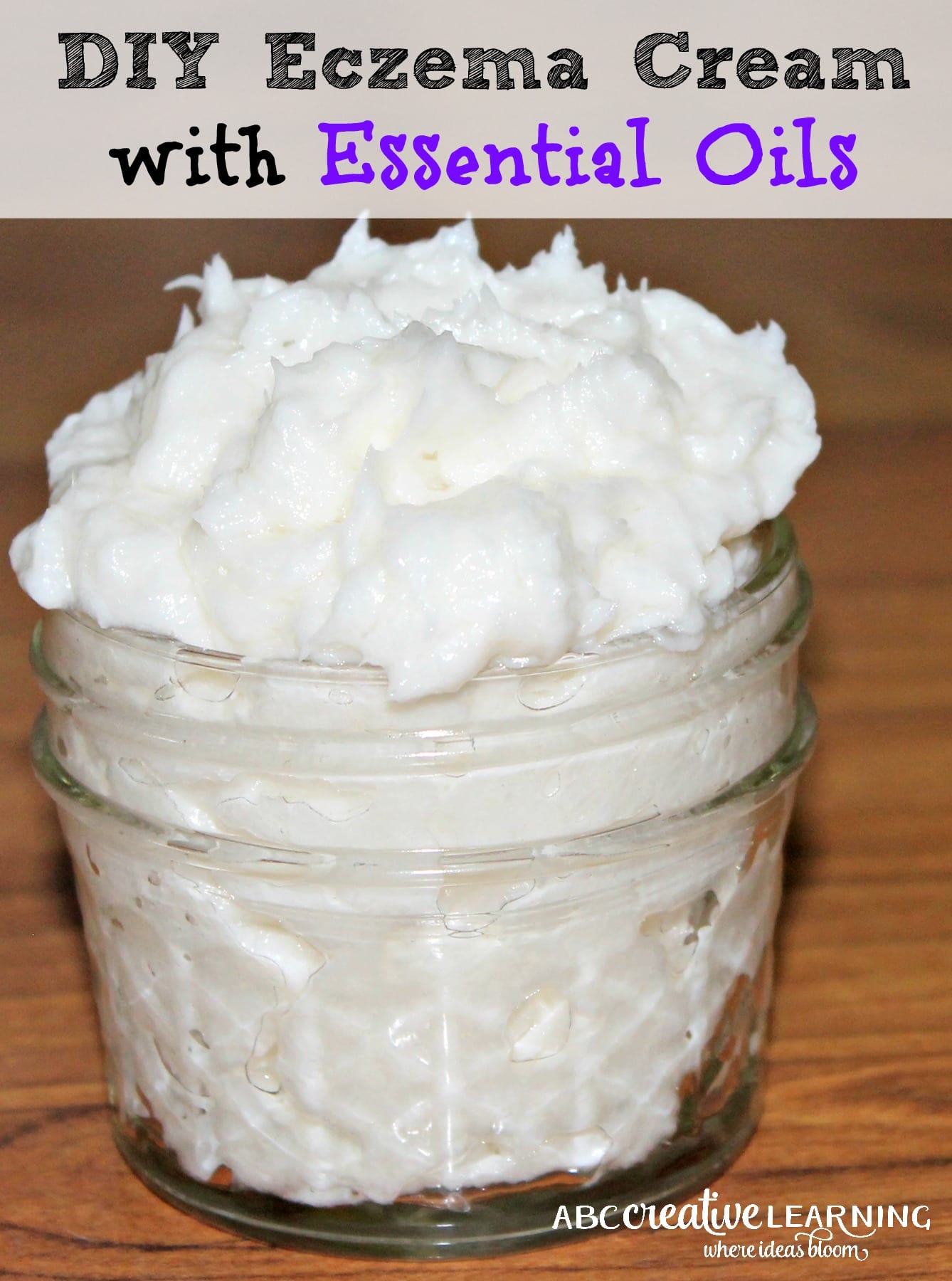 What is Eczema?
Eczema is known as atopic dermatitis and it's basically a skin condition that can happen in children and even adults. The skin becomes itchy, red, and dried. Sometimes it's so severe that drastic changes such as eating habits and daily routines need to be taken. Atopic means that there is a chance that the person with eczema could, later on, inherit some type of asthma, allergy, or hay fever.
In our personal experience, our daughter has had eczema since she was born. We were told by our doctor that it is hereditary (I have eczema and asthma) and because of her food allergies. When she eats certain foods spicy, acidic, or allergic to she has bad eczema and allergic reaction. Even our youngest daughter has some small patches around her elbows.
What Causes Eczema?
Eczema is usually caused hereditary and it is found in people who suffer from some type of allergy or asthma. In our daughter's case, it's caused by her food allergies.
What can you do to keep it under control?
Well… like I mentioned above we have used numerous things to help control it, including prescribed cortisone, but those had negative effects on her skin turning the area lighter than her natural skin color. I decided that although the essential oils will not heal her eczema, it might help her skin feel a bit better or relieved.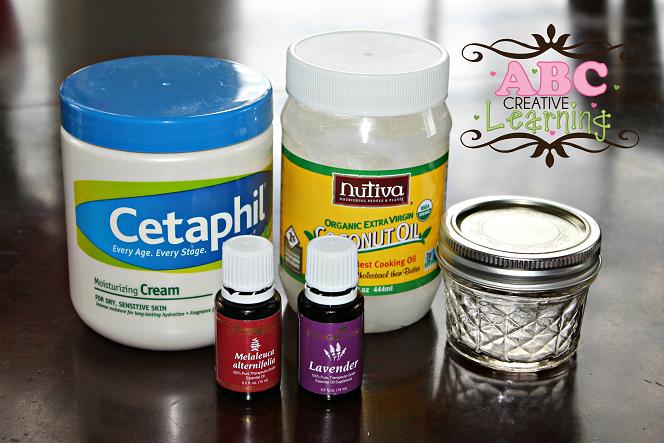 Ingredients to make your own Eczema Cream
Cetaphil or a safe cream you use already on Eczema
Melaleuca essential oil
Lavender essential oil
Glass jar (not plastic)
Spoon
Measuring cup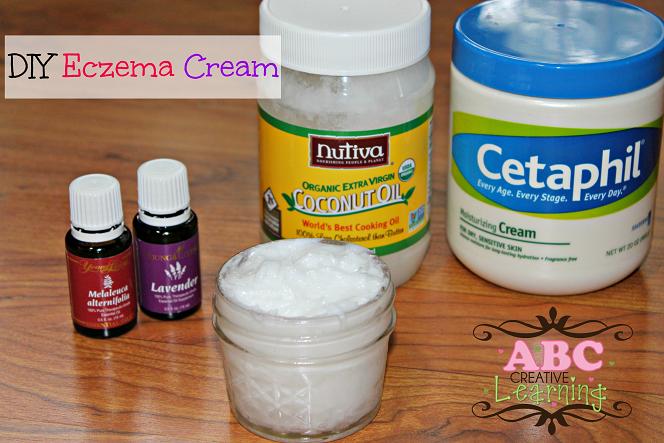 Step 1: In the glass jar add about 1/4 of your cream and 1/4 of the coconut oil. Using a spoon whip the two together. Make sure to use a glass jar and not plastic when using essential oils.
Step 2: Add 20 drops of Melaleuca essential oil and 20 drops of Lavender essential oil. The Melaleuca will help with the itching and the Lavender will help with healing. Click here to purchase essential oils.
Step 3: Mix everything together well and you will get a nice smooth consistency cream.

The first thing our daughter told me when we first applied the cream was "thank you, mommy, it stopped itching". My heart just filled up with joy, knowing that I made something that is working for her!
To help your cream last longer make sure to use clean hands in the jar and keep in a dark dry place. Give it a try and let me know what you think! Don't own any essential oils? Click here to order or send me an email with any questions!
Do you or know someone that lives with Eczema?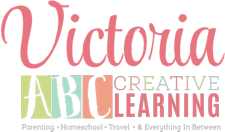 Disclaimer: I only recommend using high-quality therapeutic-grade Young Living Essential Oils for ingestion. These are not everyday oils that you can find at the store. This is also what has worked for me and my family, this is in no way to take away from what is suggested by your doctor. I am not a doctor and I am not promising any healing or medicinal advice. I just love therapeutic oils and love sharing how we use them at home. These statements have not been evaluated by the food and drug administration. Contains Affiliate links.