You can use essential oils in various ways including diffusing them, applying them directly to your skin, and using carrier oils to mix them with first. Most essential oils need to be added to a carrier oil so that it can be spread on the skin easier. Essential oils are concentrated extracts from a plant and just a couple drops can go a very long way. These are the Best Carrier Oils to Use with Essential Oils.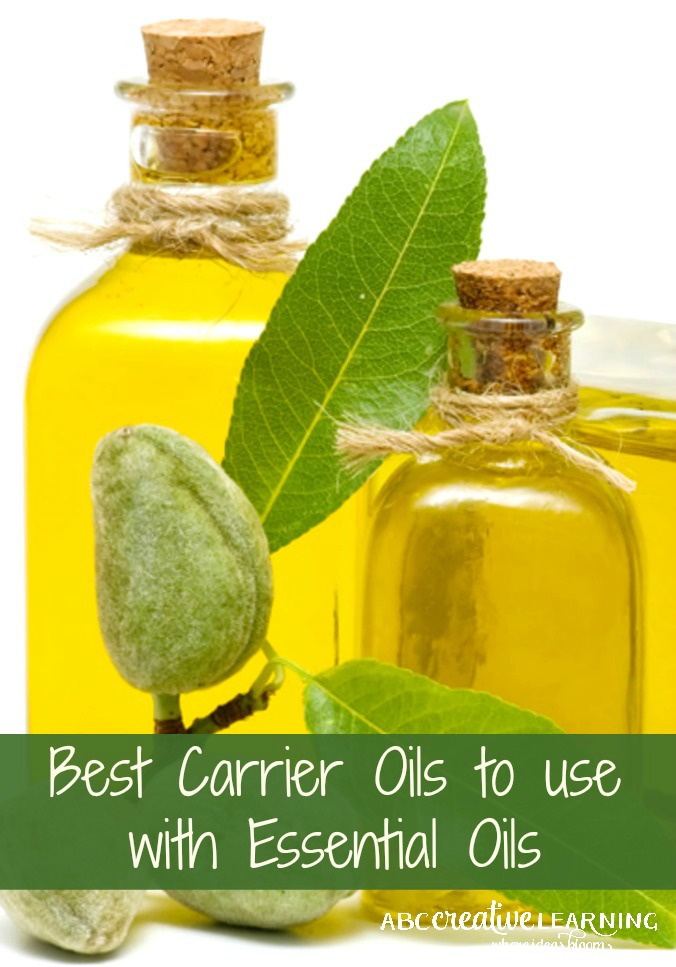 Coconut Oil
Virgin Coconut Oil is solid at room temperature and has the same aroma properties as coconut. It is a great carrier oil to use, especially when making salves and lotions. Fractionated Coconut oil is a liquid at room temperature and is colorless, odorless, and absorbs well into the skin. It is very light and great to use as an inexpensive carrier oil. Fractionated coconut oil has been distilled, thus not making it 100% all natural. The good parts of the oil are left behind and this is what makes it a great carrier oil to use with your essential oils.
Sweet Almond Oil
Sweet Almond Oil has a natural nutty scent that is very pleasant and combines well with essential oils for aromatherapy. It can leave the skin a tad bit oily as it doesn't have the absorption that you find with coconut or jojoba. It is a good oil to use for a massage and to rub on your feet before bedtime.
Jojoba Oil
Jojoba in its natural state is a wax and has been used as a primary carrier oil for its anti-inflammatory properties. It is great to use with essential oils, especially when you rubbing it on the chest or feet. If you have skin conditions like oily skin, acne, or psoriasis, use jojoba oil as your carrier oil. It absorbs quite well and has a very light scent so it won't overpower the aromatherapy of the essential oils.
Avocado Oil
Not only is Avocado Oil great to cook with, but it makes a fantastic carrier oil. It is used mostly for essential oil recipes that will be applied for hair or skincare. It is a tad on the thick side and shouldn't be used for a body massage. Avocado oil has a lot of Vitamin A and trace minerals, making it great for the skin.
Follow my Essential Oils Pinterest Board for more ways to use Essential Oils.

What is your favorite carrier oil to use?