Essential oils seem to be getting a lot of attention lately. We have been using essential oils for a few years now and can say that we absolutely love it. Especially when making my own recipes like this easy DIY Natural Hand Sanitizer Spray with Essential Oils!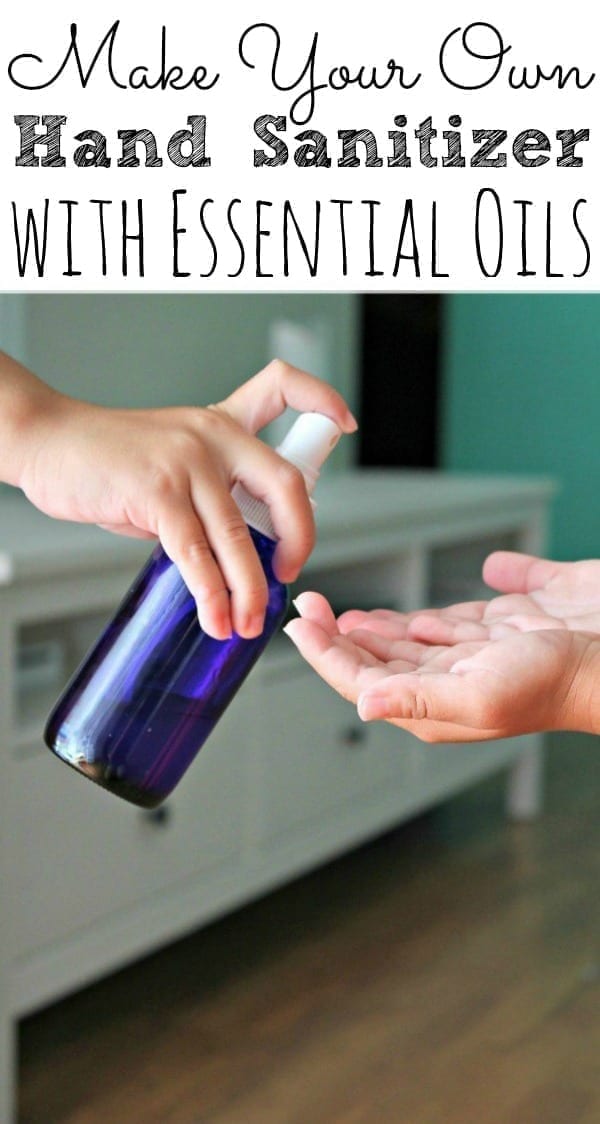 DIY Natural Hand Sanitizer Spray with Essential Oils
The recipe that I am going to share with you is the recipe I used for my mom's cruise getaway last month. I carried this bottle everywhere I went and even sprayed everything in our room when we arrived. Another way that I love using my Thieves Hand Sanitizer is by spraying it on tables at theme parks and then cleaning with a paper towel or wipe. I call it my Germs Be Gone miracle! Plus, it smells like fall!
This post may contain affiliate links.
Ingredients Needed For DIY Hand Sanitizer
4 oz Glass spray bottle (NOT plastic)
Distilled water (half of the bottle)
1/2 teaspoon of sea salt
2 teaspoons of coconut oil (not necessary, but it will make your hands feel nice and soft)
20 drops of Thieves Young Living Oil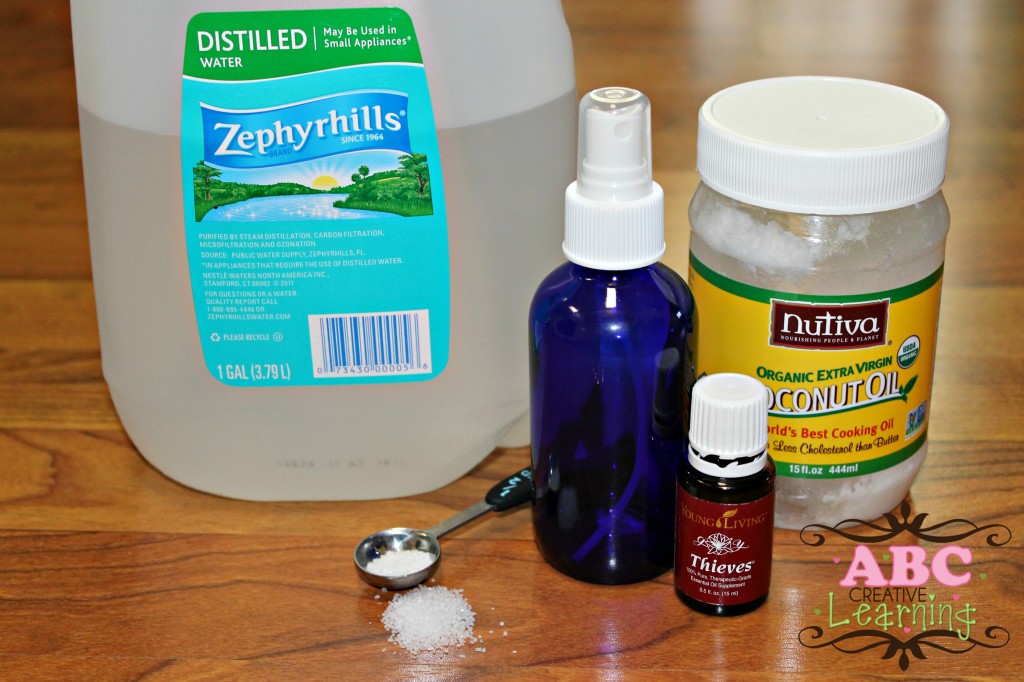 Instructions To Make Your Own Hand Sanitizer
Making your own hand sanitizer is very simple and will only take you a few minutes.
Pour the sea salt into your empty glass bottle. Make sure that you only use a glass bottle, oils draw toxins out of our bodies and it will do the same for plastic items.
Add your 20 drops of Thieves essential oils into the bottle so that the salt soaks it up. Wait a few minutes.
Add your distilled water filling your bottle half the way.
Add your coconut oil to the bottle. This is not necessary, but it will give your mixture some vitamin E, so your hands will feel nice and soft. Don't worry, you're only adding a little bit, so the coconut oils will not harden.
I think this is such a great and safe homemade sanitizer that I even let the girls spray each other whenever they need it on their hands.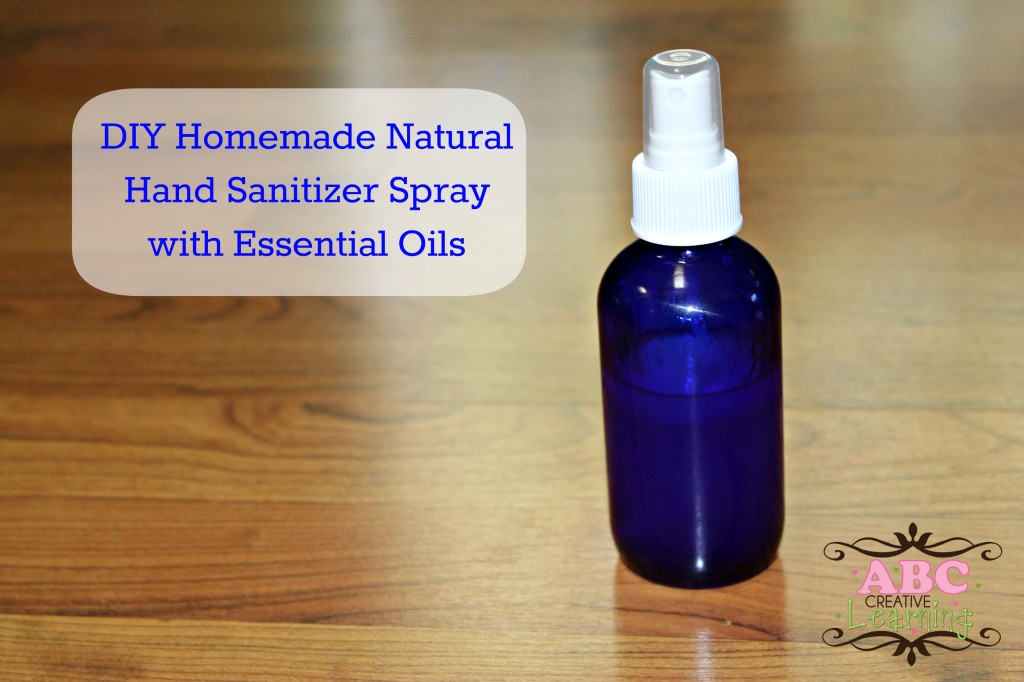 Here are some of our favorite Essential Oils to use at home:

Your Are Also Going To Love:
If you love this Hand Sanitizer Essential Oil recipe, then you will also love the following Essential Oils articles I have put together for you:
Do you despise germs as much as I do?

Disclaimer: I only recommend high-quality therapeutic-grade Young Living Essential Oils for ingestion. These are not everyday oils that you can find at the store. This is also what has worked for me and my family, this is in no way to take away from what is suggested from your doctor. I am not a doctor and I am not promising any healing or medicinal advice. I just love therapeutic oils and love sharing how we use them at home. These statements have not been evaluated by the food and drug administration. Contains Affiliate links.
SaveSave
SaveSave
SaveSave