I've partnered with Procter & Gamble and Source Naturals as part of an Influencer Activation and all opinions expressed in my post are my own.
*These statements have not been evaluated by the Food and Drug Administration. This product is not intended to diagnose, treat, cure, or prevent any disease.
Creating Wellness Goals should be on the top of every mom's list throughout the year. Make time for yourself even during your busiest mom season.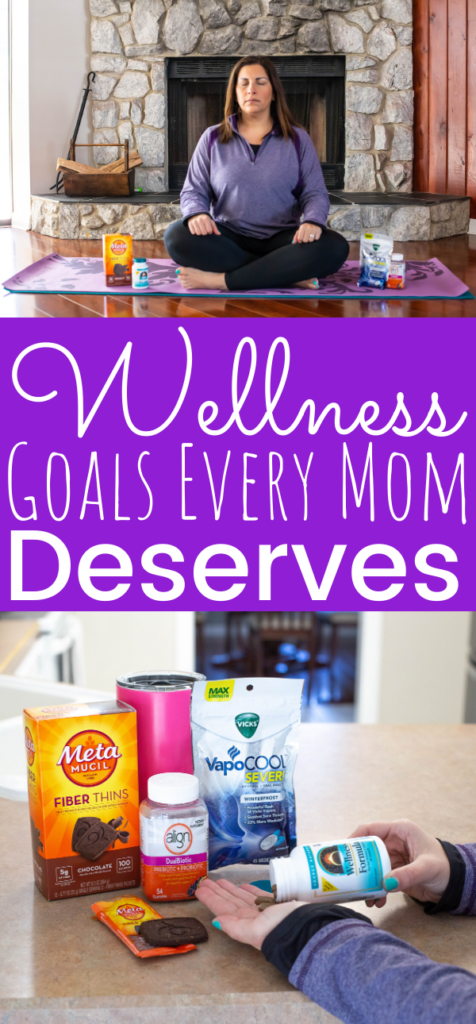 Wellness Goals For Moms
As moms, we don't sometimes realize how we push ourselves to the end of the to-do list.
When we should be making sure that the first person who is taken care of is ourselves.
Creating wellness goals in motherhood is about making sure that we are creating the best person, mom, partner, and friend we can be.
These goals do not need to be hard or tedious. In fact, I'm going to share with you just 5 goals that every mom needs to add to their schedule this year and Walmart can help you achieve it!
I promise you, even with a busy schedule these goals will fit into your schedule, not the other way around.
Take it from this busy dance mom and business owner. If I can do it, so can you!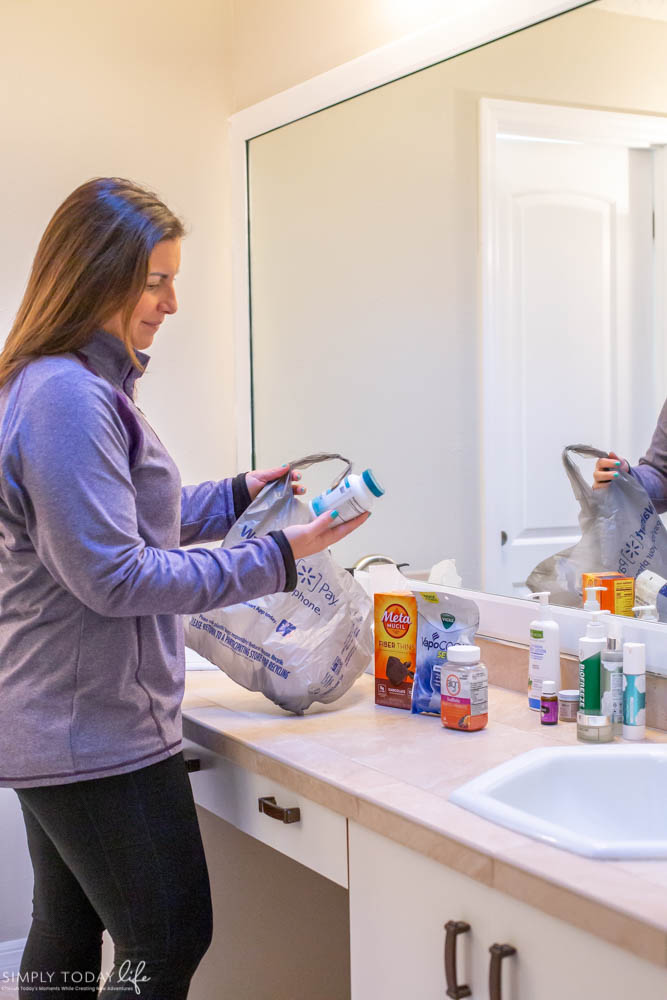 Why Moms Should Create A Wellness Plan
Before sharing which goals are a must in your mom wellness plan I want to share why you would create a wellness plan.
There are so many reasons why moms should have a goal when it comes to their health, but here are my top reasons to do so.
Improve mental health
Helps manage stress
Improve relationships
More productive at work and in the home
Learn to be intuned with your body
It's a form of self-care
Helps with emotional wellness
Stronger body
It's all about body, mind, and soul when it comes to creating a wellness plan.
Plus, being able to shop at Walmart for all of your self-care needs and wellness plan.
How Do Busy Moms Create A Wellness Schedule
I know what you're thinking.
You don't have time to do the laundry or the dishes, so how will you have time to create a wellness goal that will create a happier version of yourself.
It's pretty simple actually. You just need to do it.
The time you need is already in your hands, you just need to decide how to use this time wisely to make sure you get the important things completed on your list.
Start off by adding one of the 5 motherhood wellness goals I share below.
Once it's become apart of your daily ritual, add a second. Then so on and so forth until you have all of the goals you would like to incorporate in your daily life.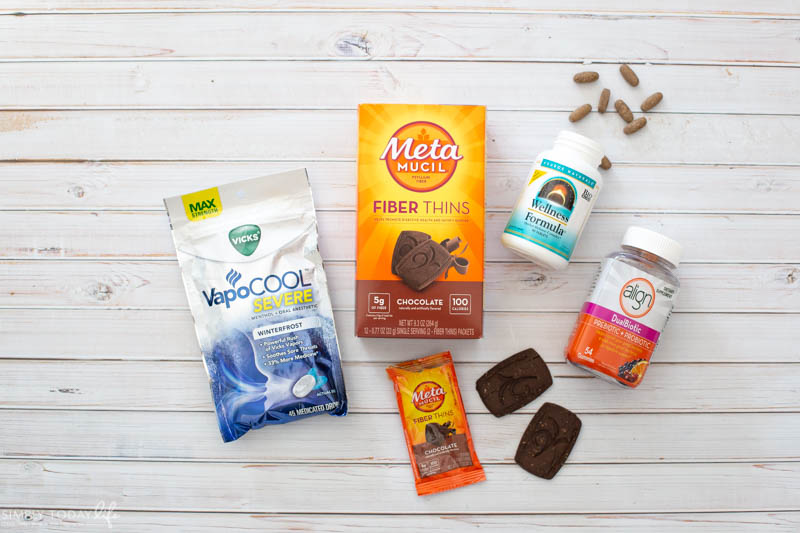 6 Motherhood Wellness Goals
Remember it's not about stressing yourself out and adding ten new goals into your schedule.
Instead, start small and gradually build-up until you have achieved the end result you would like.
Support Your Health
As moms, we tend to put our family's health ahead of ours, but are you proactively taking care of your health too?
Here are a few of my favorite must-have items that I recommend for moms to keep in stock. I'm all about being ready beforehand and shopping at my local Walmart store or at WalmartHealthSupport.com.
Vicks VapoCOOL SEVERE Drops
As a mom of tweens, it can become tiring for my voice at times. Between cheering my youngest at dance competitions and my oldest at choir, my throat can become sore.
That's why Vicks VapoCOOL SEVERE Drops are perfect to keep at home and in my purse.
Making sure that I'm ready to keep cheering my girls on!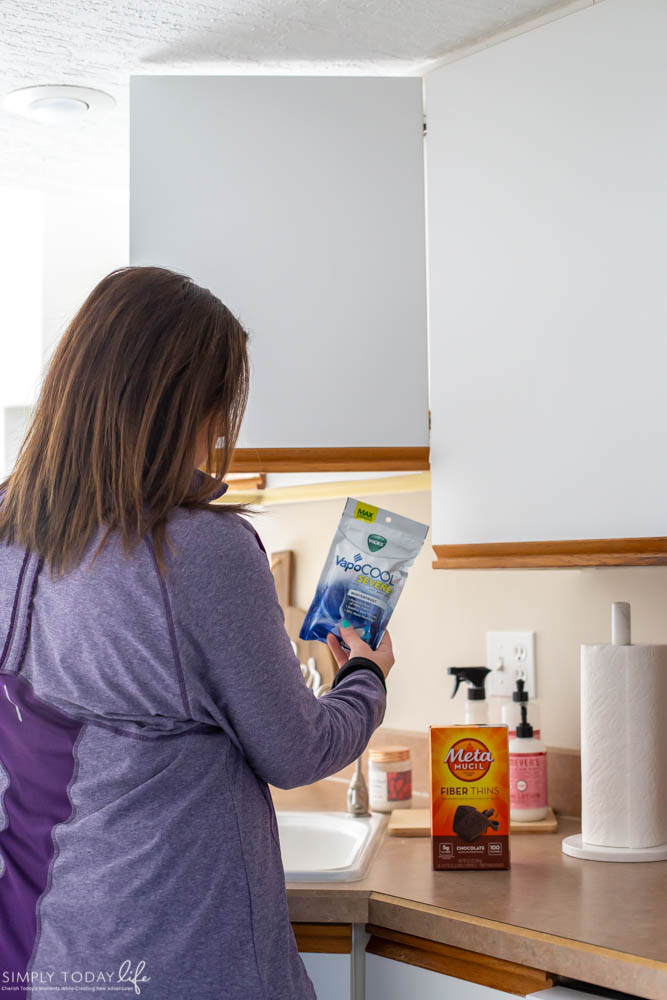 Metamucil
Now, this is a staple in our home for both me and my husband.
In fact, my husband was the one who introduced me to Metamucil which is great because it's known as the #1 doctor-recommended fiber brand. So, good job hubby!
My newest favorite has been the Metamucil Fiber Thins Chocolate! Yes, you read that right!
These chocolate thins are delicious crunchy fiber snacks that provide 5 grams of fiber with just 100 calories per serving.
They help satisfy my hunger and contain 20% of my daily recommended value of fiber.
Source Naturals Wellness Formula
When it comes to finding ways to boost my immune system I always make sure that I have Source Naturals® Wellness Formula® in my home.
Not only was it the first to deliver high-potency vitamin C plus 25 more key nutrients and time-tested herbs in 1 product, but it supports immune health, promotes normal mucus production in your respiratory system, keeps white blood cells healthy from free radicals, promote a healthy response to stress, and support a healthy respiratory system!
It's a must to have for busy moms!
Align Dualbiotic Gummy
I usually try to find gummies when it comes to supporting my health. I just like the taste and they are easy to chew, like the Align Dualbiotic Gummy.
They contain a prebiotic fiber, inulin, to help nourish good bacteria in my digestive system* and they are packed with natural fruit flavors containing less than 1g of sugar per gummy.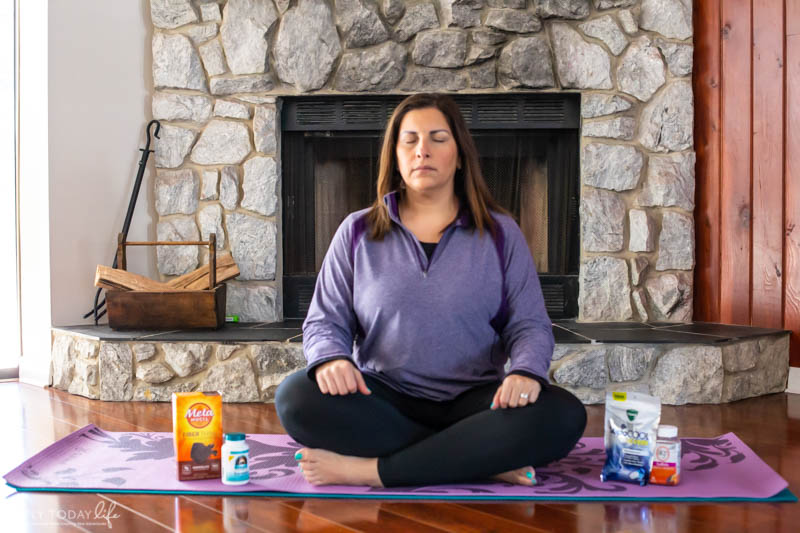 Get More Sleep
Let's be honest here, sleep is one of the most important factors when it comes to creating a wellness plan as a mom.
It's also the trickiest in my opinion.
To sleep or to watch television, that is the question. Am I right?
Here's the thing, getting eight hours of sleep is a must. Especially for moms who are in a busy season of their life right now.
Trust me when I say that the Bachelor and the Housewives will still be there when you are ready to watch them.
Plan your sleeping schedule weekly. Make sure that you are getting at least eight hours of sleep nightly, even when you have to get up early or go to bed later than expected.
On mornings that I know I will be getting up earlier to work, I make sure to go to sleep earlier than I usually do.
I have a set night routine that includes steps to get my brain to begin rest mode. I highly suggest creating one of these routines yourself.
Journal Time For Mom
I've said it before and I will say it again. Writing down your thoughts or journaling your day as a busy mom is a great way to let go of tension and emotions.
There is no judgment and there is no need for anyone to read your journaling.
It's about you letting go of what you are holding in your heart and mind.
Journaling can also be used for writing down ideas, positive affirmations, or letting go of heavy thoughts.
There is no right or wrong way. There's only your way.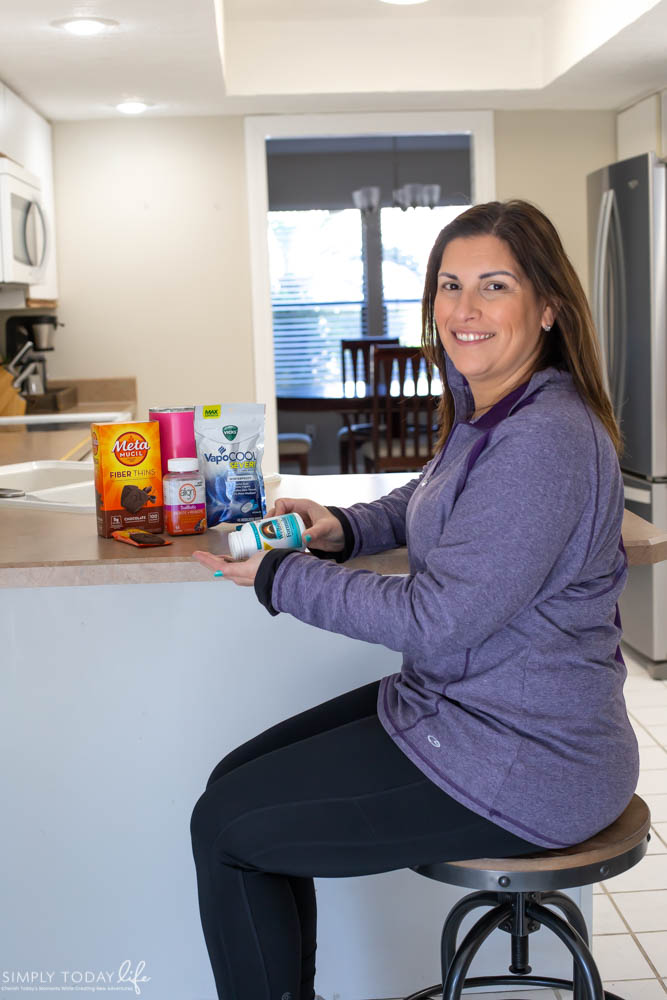 Quiet The Mind With Meditation
We live in a busy world and motherhood is no different.
From cleaning the home, grocery shopping, picking up the kids, after school activities, laundry, dinner, and so forth. Our life can become pretty much on automatic pilot mode all day.
That's why quieting the mind with yoga and meditation is my next suggestion to add to your wellness goal as a mom.
Meditation doesn't mean you sitting for hours at a time. It's simply a way to quiet the world around us and listen to our body, mind, and soul.
Try sitting quietly for five minutes at a time and if you need some help check out your podcasts for guided meditations that can help you get started.
Go For A Walk Outside Daily
The outdoors can do so much for a person's mind and emotions.
It's hard to stay upset, stressed, and anxious when the world is such a beautiful place to be in.
Moms when you feel upset or about to lose your temper go for a walk preferably outdoors.
There's something about being around nature that calms the body down.
Plus, getting a nice swift workout might be exactly what your body needs to release some endorphins and trigger some positive thoughts.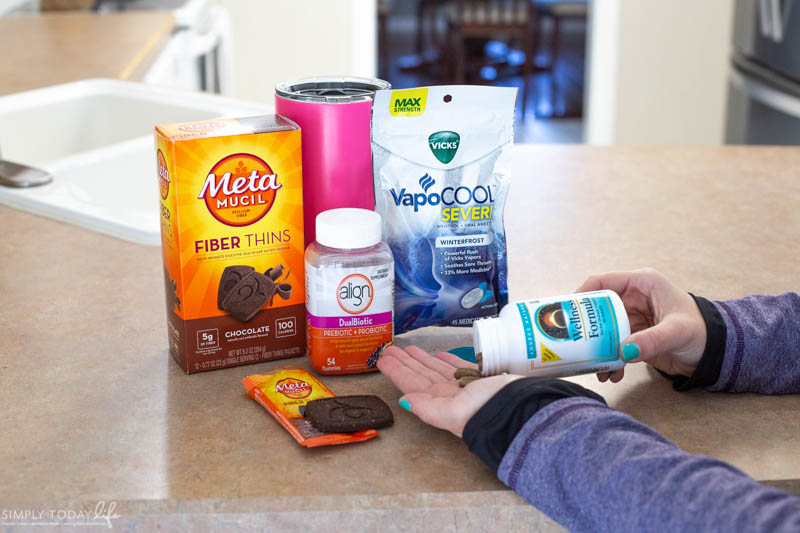 Give Yourself Grace
Lastly, but definitely not the least, giving yourself grace as a mom is such an important part of self-care and wellness goals.
There's no need for perfectionism or have to do all the goals every single day.
As moms our days are different and our seasons change yearly.
So, it's up to us to make sure that we rearrange, change, and give ourselves grace when things don't turn out the way we had hoped.
As long as you and your family are happy and healthy. Then that's all that matters in the end.
What is your first wellness goal you are adding to your self-care list this week?
* Based on AlphaImpactRX June 2015 Study