If you follow along you all know that I love essential oils. Not only do they smell wonderful, but it really makes me happy when I diffuse them in our home. I also started making some of my own sugar scrubs, hand sanitizers, and recently an Essential Oil Vapor Rub for Cough. It's not going to cure it, but for us it really helps a bit and makes us feel better.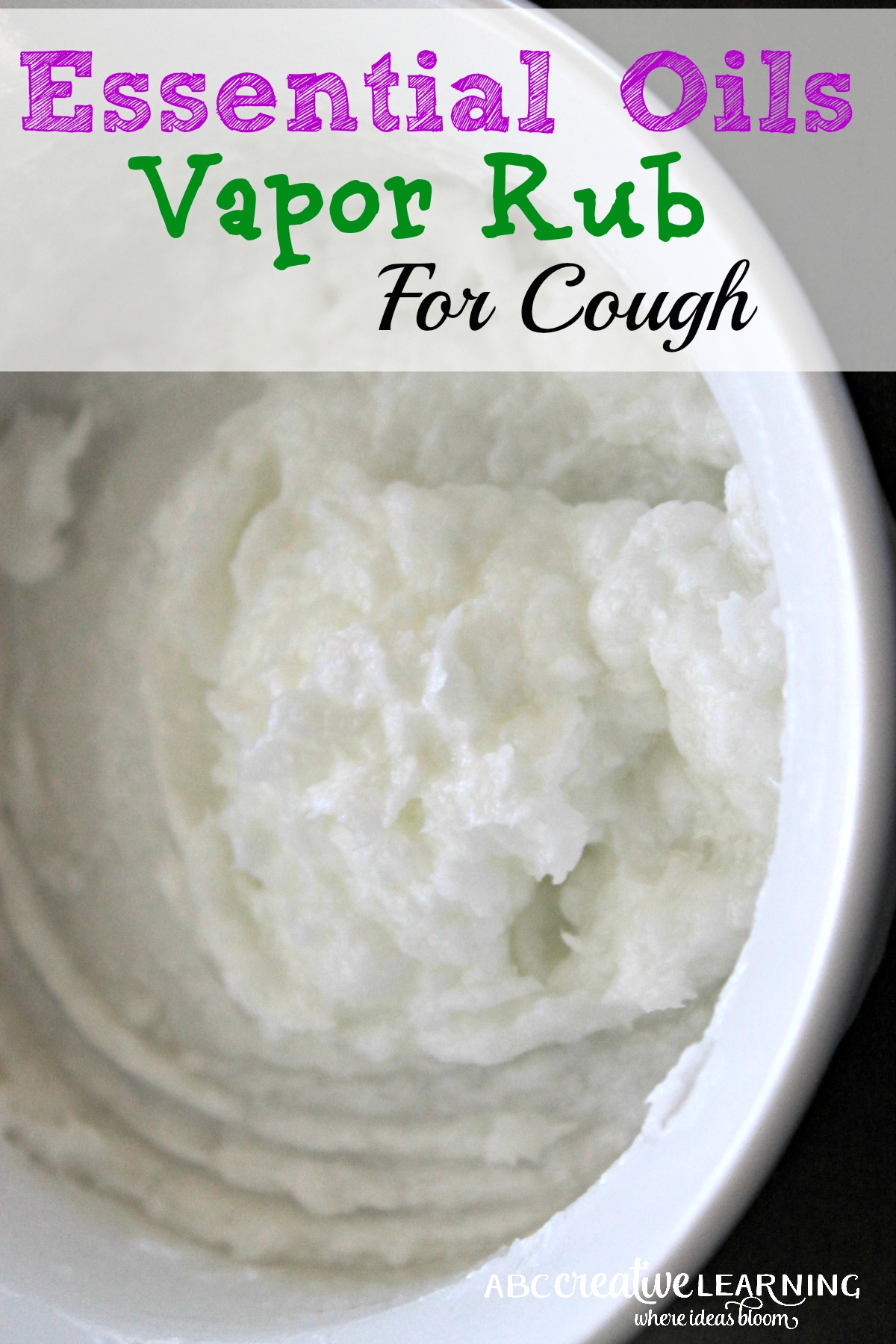 After a morning of coughing yesterday I decided to use my Young Living Essential Oils along with our everyday body cream, and coconut oil. I put together a little vapor rub to help us all sleep a little better.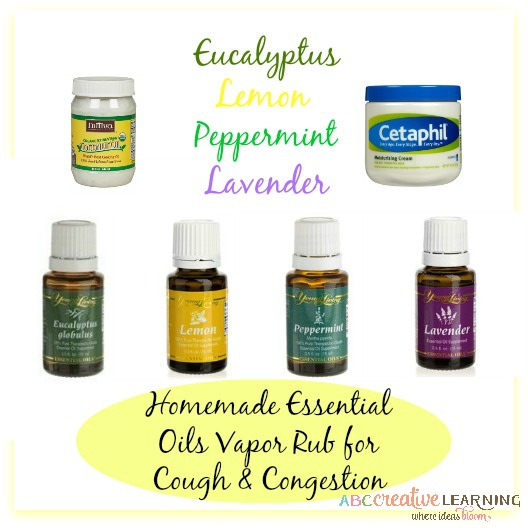 Essential oils that I used to make my homemade vapor rub. I solely only use Young Living essential oils because of their Seed to Seal Process.
Here is what I used to make my homemade vapor rub.
1/4 cup of coconut oil
1/4 of shea butter (I used Cetaphil because my oldest is allergic to mostly everything else)
20 drops of peppermint essential oil
15 drops of lavender essential oil
10 drops of lemon essential oil
25 drops of eucalyptus essential oil
Clean spoon and fork
Clean jar or container that has a lid (make sure it's not plastic)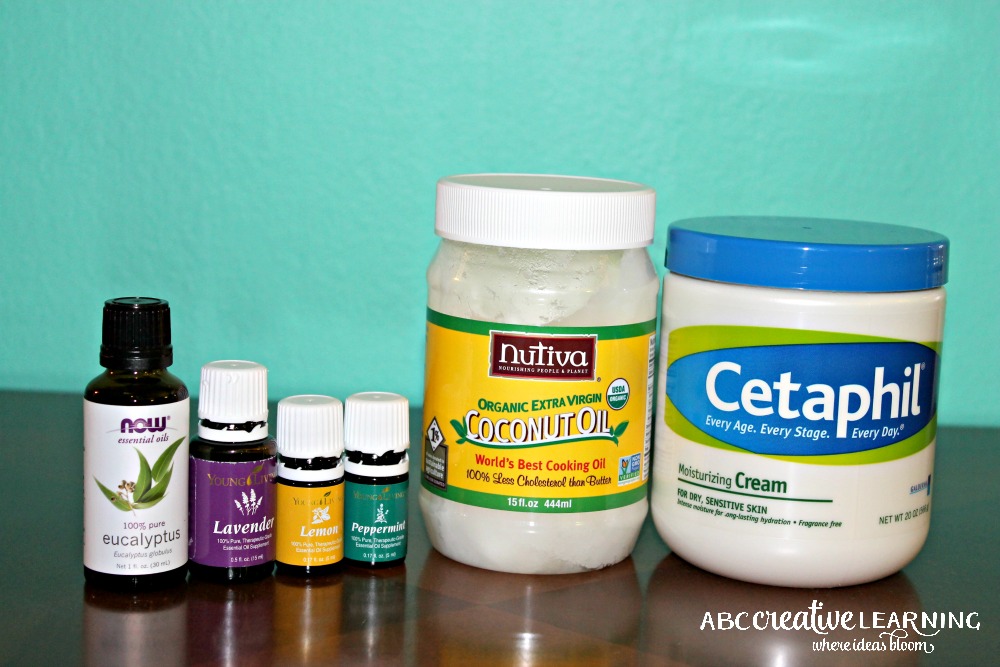 I added my coconut oil and Cetaphil cream (not lotion) to a small clean bowl. I then added all of my oils one by one, then I used a fork to press everything down together. Because the coconut oil is solid in cooler temperature I wanted to make sure it was nice and smooth. I then used a spoon to mix it all together and scooped my vapor rub into a sealed container to make sure that it kept cool and dark. I also made sure that every time I applied it on the girls my hands were super clean. This will help it last much longer, about a month or two.
Okay, so now that I have this amazing vapor rub what do I do with it? Well, I added the rub in two different locations. For me I add it on my chest and for my girls I rubbed a bit on the bottom of their feet.
Check out my website for more information on Young Living Essential Oils HERE.
Have questions or want to order these amazing oils? Click HERE to send me an email or leave your email in the comments below and I will get in contact with you.
** Update as of 2016: Recently I starting using coconut oil with a drop of Thieves and RC Essential Oils. This by far is my new favorite combination! Not only does is make me feel better, but is smells like cinnamon! I just add the coconut oil on one hand and add my drops of essential oils on top. Then I rub on my chest. **
My favorite products when creating my vapor rub recipe:
Your Are Also Going To Love:
I have done a bit of research and learned that if you love this Essential Oils Vapor Rub for Cough article then you will also love the following articles I have put together for you:
Have you ever used essential oils in your home?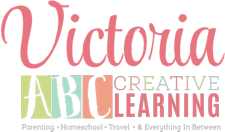 Disclaimer: I only recommend using high quality therapeutic-grade Young Living Essential Oils for ingestion. These are not everyday oils that you can find at the store. This is also what has worked for me and my family, this is in no way to take away from what is suggested from your doctor. I am not a doctor and I am not promising any healing or medicinal advice. I just love therapeutic oils and love sharing how we use them at home. These statements have not been evaluated by the food and drug administration. Contains Affiliate links.