The Desserts at Mickey's Not So Scary Halloween Party this year are to die for! No punt intended! I'm sharing our top 5 not to be missed desserts.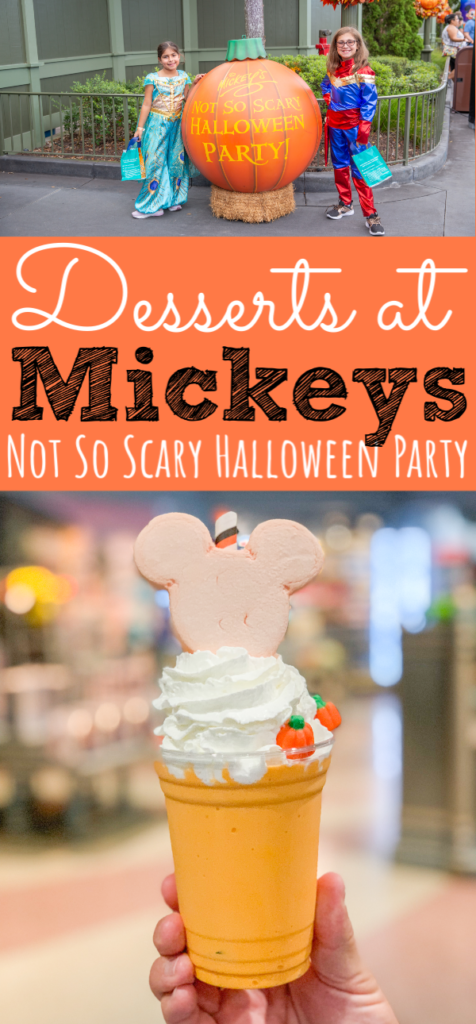 Desserts At Mickey's Not So Scary Halloween Party 2019
If you ever visited Walt Disney World during special holidays like the Not So Scary Halloween Party, then you know how amazing the desserts are. This year our goal was to check out as many desserts at the Magic Kingdom as possible.
We didn't get a chance to try every single one of them, but came pretty close in doing so. Here are our top five you don't want to miss!
Thank you, Disney, for allowing us to attend the 2019 Mickey's Not So Scary Halloween Party. All ghostly opinions are my own. Post contains affiliate links.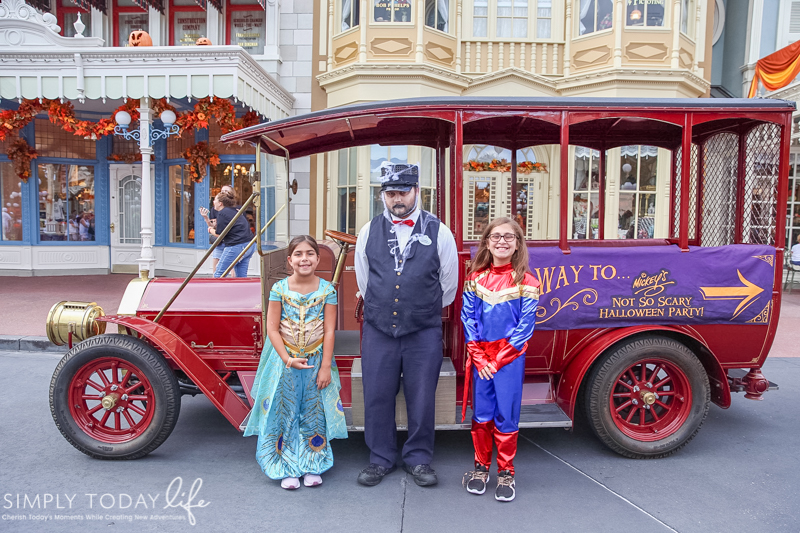 Top 4 Desserts To Try At Mickey's Not So Scary Halloween Party
At Mickey's Not So Scary Halloween special event party, you can find a huge assortment of specialty food and beverages across the Magic Kingdom.
Here are the ones that we, or should I say, my daughters approved of the best desserts that were new this year.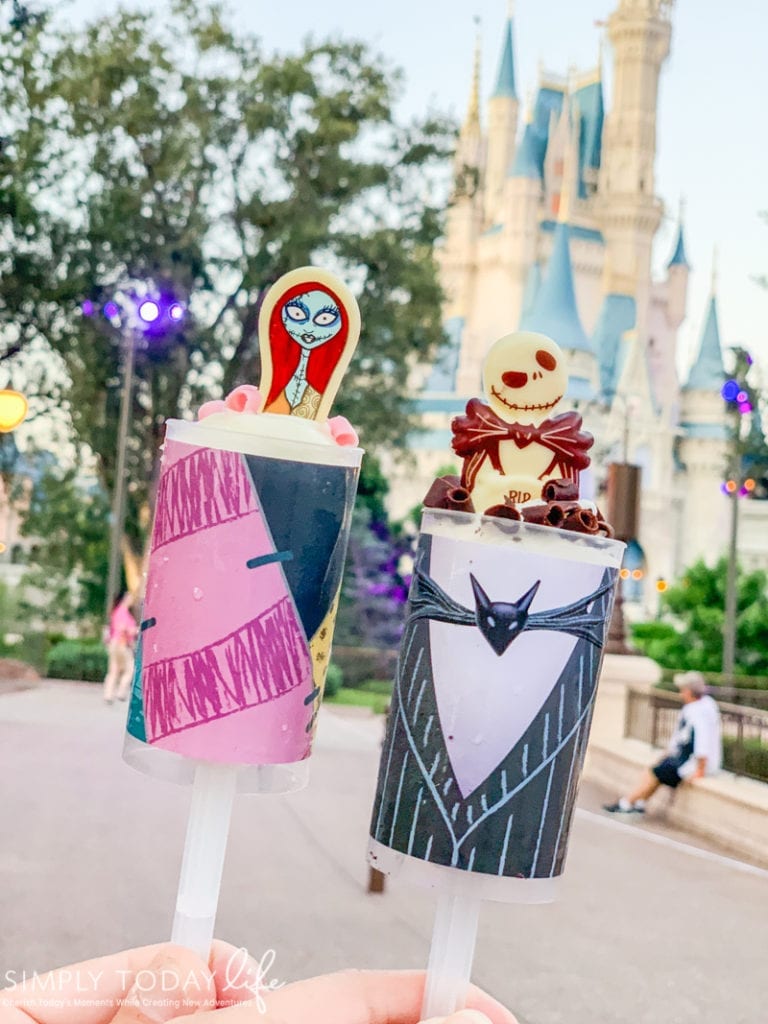 Jack and Sally Push Pops
Jack and Sally are among one of our favorite Disney characters to visit when we go to MNSSHP. So, of course we needed to try out this years special push pops inspired by two of our favorite Halloween characters.
Both pops are different, so let's check out what each one is made with. You can find them at the Snack Carts near Cinderella's Castle. These are the carts that are on your right and left when facing Cinderella's Castle.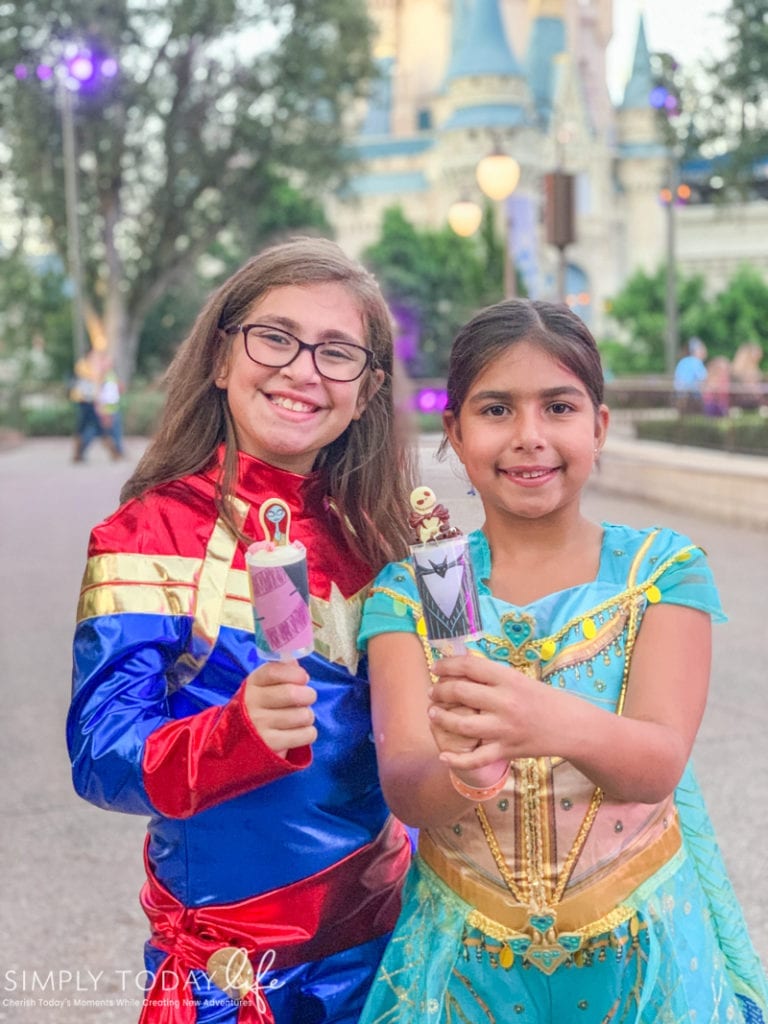 The Sally Push Pop which was my favorite, is a gluten-free vanilla cake, layered then topped with buttercream frosting and strawberry crispies.
The Jack Push Pop is a chocolate cake, layered then topped with vanilla buttercream frosting, and chocolate and dark crisp pearls. Then some dark chocolate curls layered on top.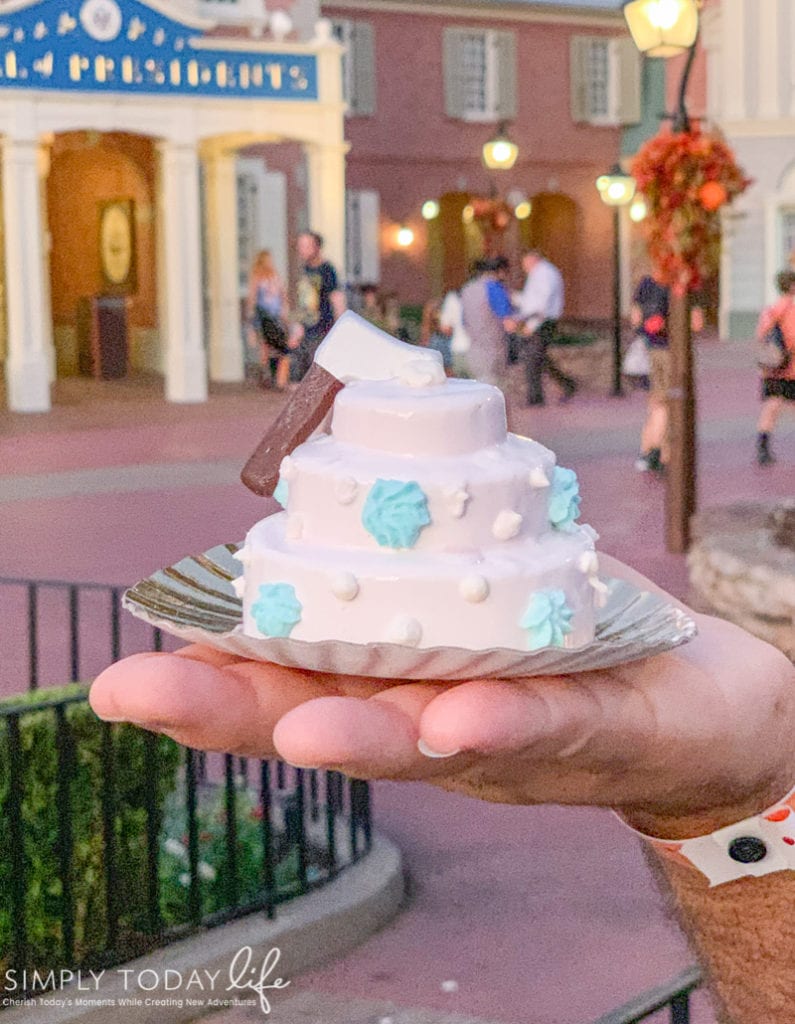 Constance's For Better Or For Worse Wedding Cake
I have to say that both my oldest daughter knew immediately who inspires this dessert at Mickey's Not So Scary Party, even before she looked at the name.
Let's just say she wanted to dress up as her this year and we agreed on Captain Marvel instead.
If you're a fan of the Haunted Mansion ride, then you will know immediately who's wedding cake this is. If the name Constance doesn't give it away, then I hope the ax on the top of her cake does.
Constance's Wedding Cake can be found at Liberty Square Popcorn Cart. You can't miss this dessert that you can see from a mile away and can be shared among a few people.
This citrus-scented cake has a raspberry bavarian cream in the middle with glacage, decorated with buttercream pearls, and flowers. Don't forget the chocolate axe at the top of her cake.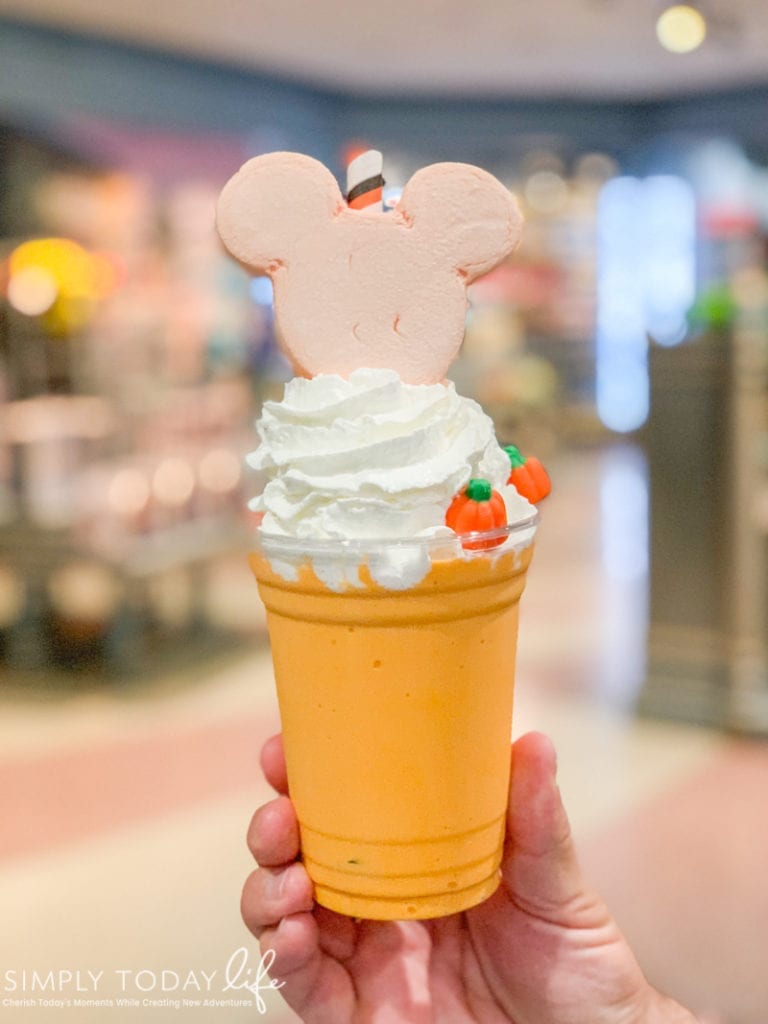 Pumpkins Spice Milkshake
If you're looking for the best pumpkin spice flavored drink, then you better run, not walk to Auntie Gravity's Galactic Goodies in Tomorrow Land.
This Pumpkin-Spice flavored milk shake tastes just like eating a pumpkin pie that is topped with whip cream, candy pumpkins, and a special Mickey straw. Which by the way comes attached to a pumpkin flavored Mickey marshmallow.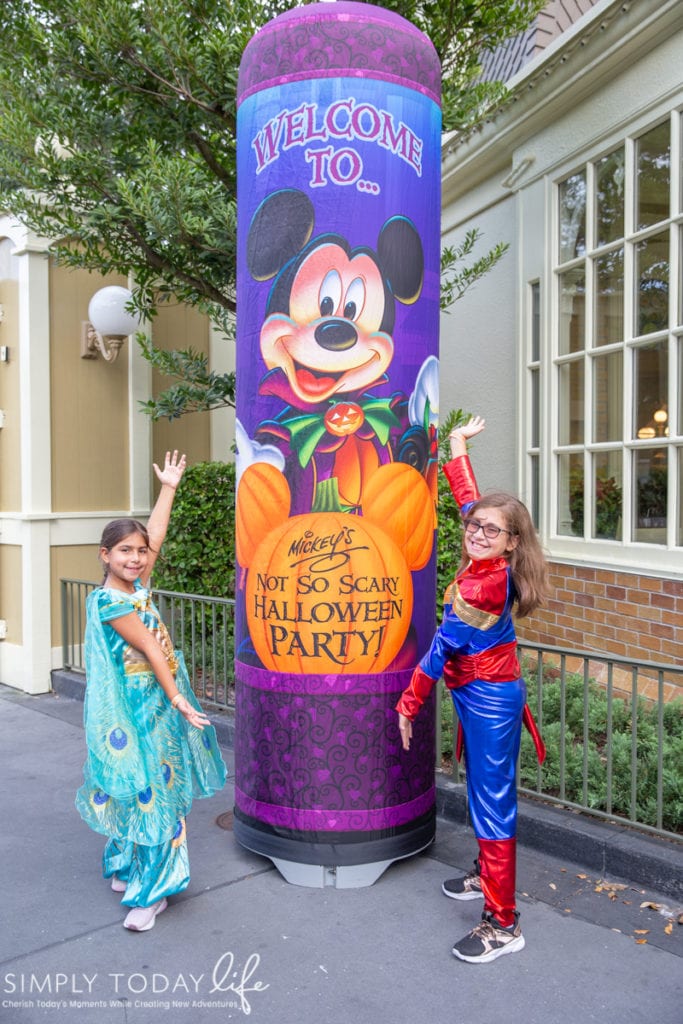 Trick-Or-Treat Candy
Of course and then there's the best part of attending the special Mickey's Not So Scary Halloween Party. The all you can eat candy you get from trick-or-treating!
Make sure to read my full Mickey's Not So Scary Halloween Party Allergy-Friendly Guide to visiting this special event with a family member who suffers from food-allergies!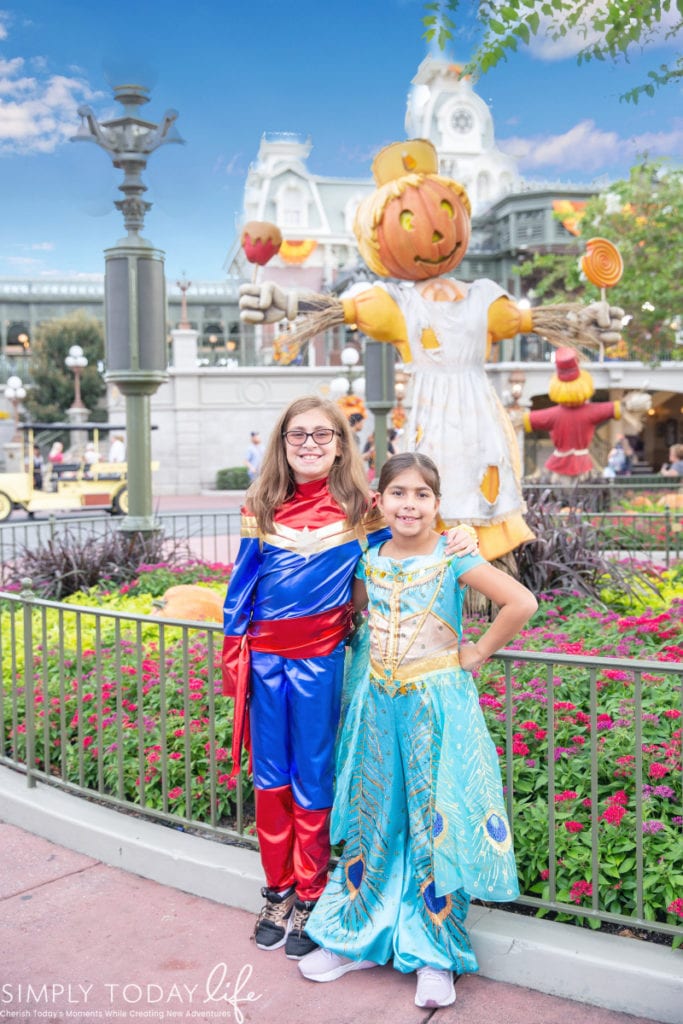 We always have the most amazing time visiting MNSSHP! Thank you for all the new memories this fall Walt Disney World!
Make sure to visit Walt Disney World Resorts for more information, dates for the party, and pricing!
You Are Also Going To Love:
Will your family be visiting MNSSHP this year?