I'm always trying to find ways to keep my girls learning in a fun way, especially during the holiday season. I love integrating the holidays, seasons, and special occasions into our school work. I really do think that my girls seem more interested and learn more when I do. Last week we created these fun Christmas Tree Counting Activity all from things I had already at home.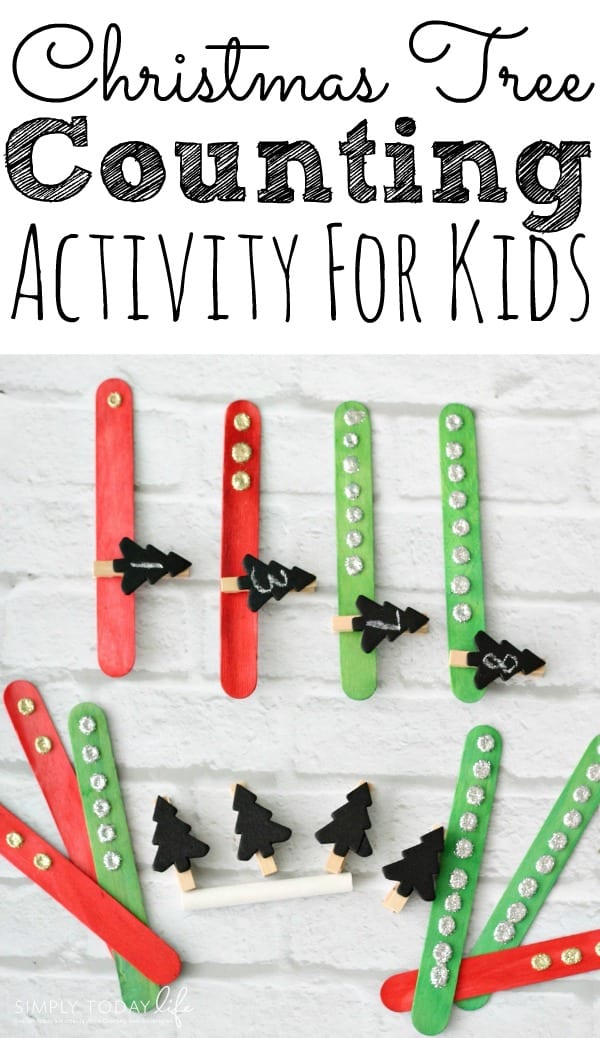 Christmas Tree Counting Activity For Kids
Creating fun activities is easy, you just need to look at what you have around your home to create them. We love doing crafts, so I always have tons of craft materials and if I see them on sale or something catches my attention I'll just purchase it and save it for another time.
Like these cute chalk clothespin trees, I got at Target about a month ago in their dollar section! How cute are they? Not only are they going to be perfect for my counting activity, but my daughter will also be practicing her fine motor skills as she plays the game. Post contains affiliate links.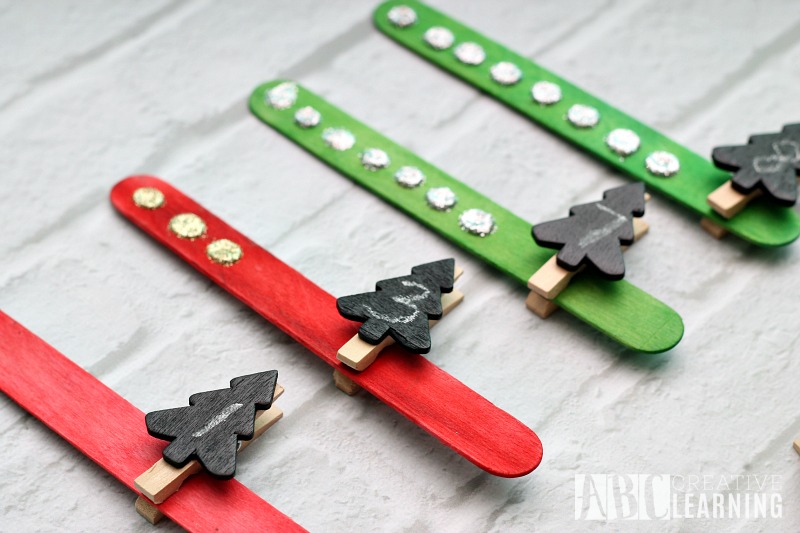 Here are the materials I used to create this fun Christmas Counting Game
Chalk clothespin trees from Target (they had several different designs)
Red and green popsicle sticks
Craft glue
Silver and gold glitter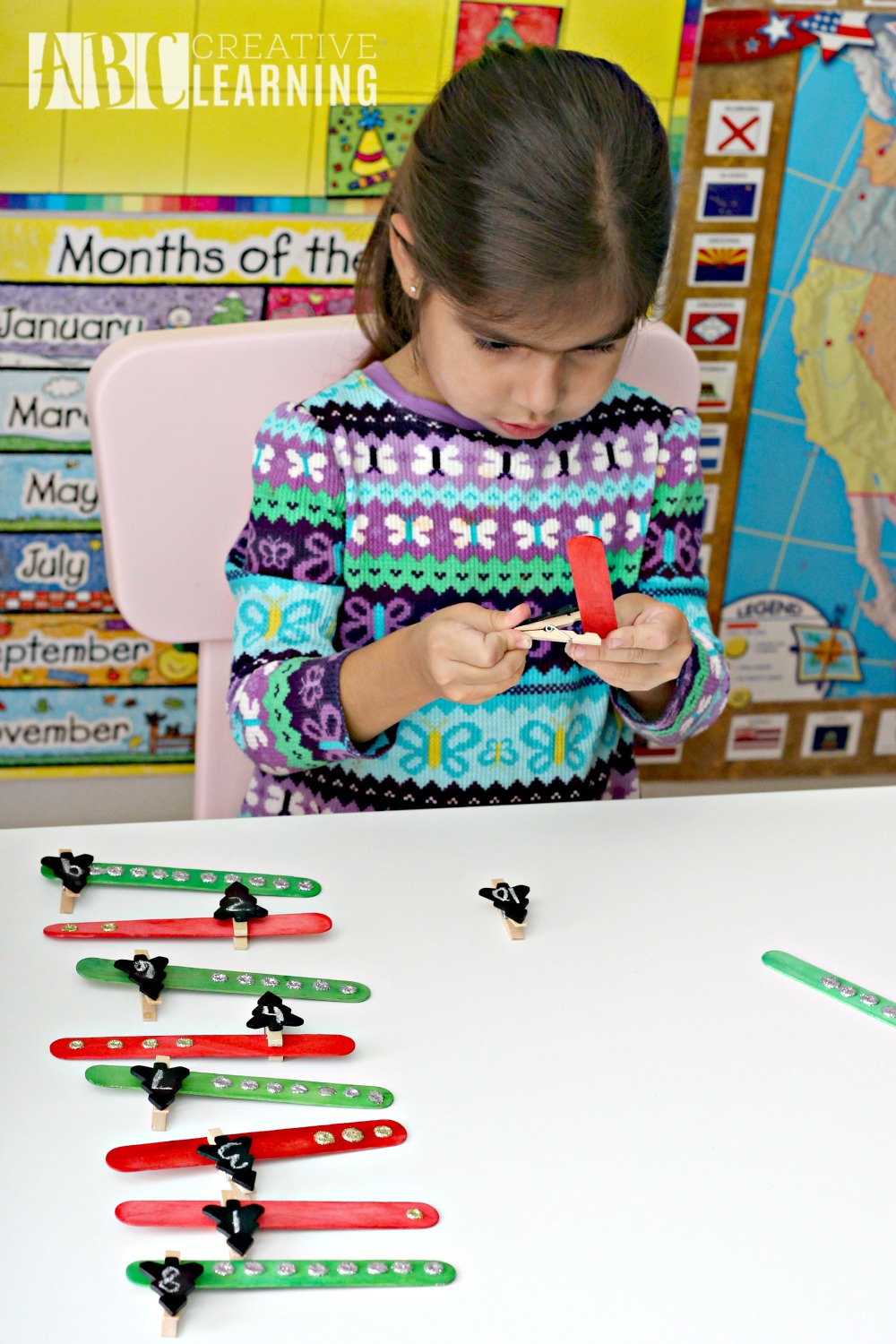 Creating math activity
To create the counting popsicles I took jumbo colored popsicles in red and green, then added my own counting dots. My daughter was pretending that the dots were ornaments and she was pairing the numbers on the tree to the number of ornaments on the sticks.
Add craft glue dots to your stick and then sprinkle with glitter. Allow drying completely before playing.
Write numbers on your chalk tree clothespin and let your child enjoy a fun counting Christmas activity.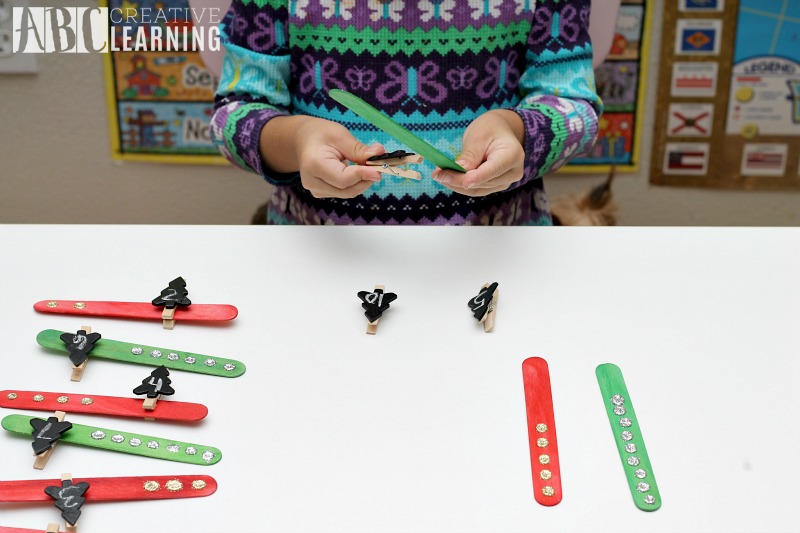 You can easily turn this into an adding or subtracting game as well. Use your popsicle sticks as the numbers in your mathematical sentence and have your child write the number on the chalk tree, then attach it to the two sticks that add up to the answer.
Just take a look around your home and see what types of fun games can you create with what you have at home.

Have you tried integrating the holidays into your homeschooling lessons?