This Rudolph the Red Nose Reindeer Popsicle Craft For Kids is perfect for getting into the Christmas spirit. An easy craft that kids will love to make and hang on the Christmas tree.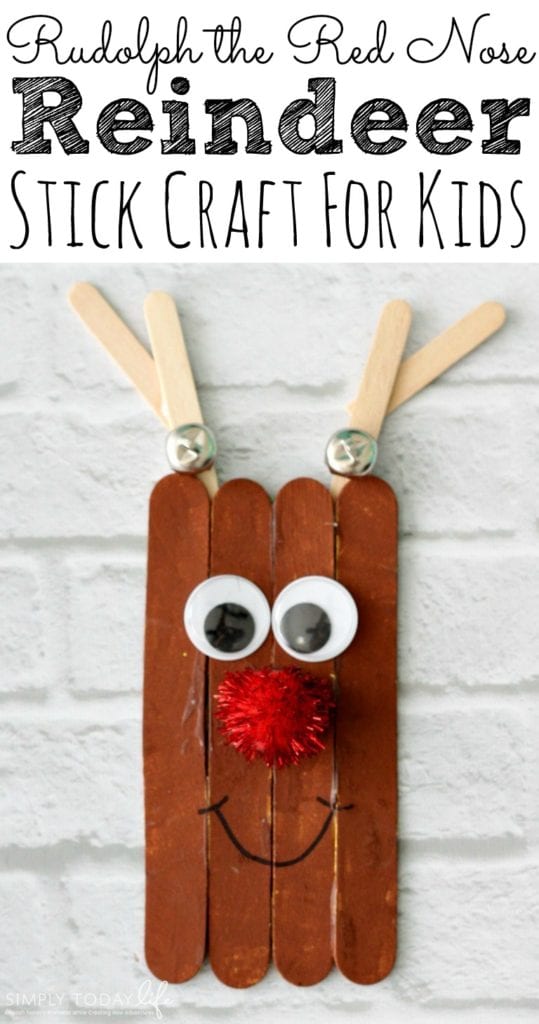 Rudolph the Red Nose Reindeer Popsicle Craft For Kids
This craft is super easy to make and I can tell that my girls were super happy to have one on one time with mom! I remember making these in the classroom with my students, but we would add a ribbon on the top to make it into an ornament. I think this would make a great gift for grandparents during the holidays!
Materials needed to create your Reindeer Craft
Popsicle craft sticks
Brown paint
Craft glue
Googly eyes
Pom Poms
Jingle bells
Black marker
Instructions
Paint 4 popsicle sticks brown and allows to completely dry.
Glue together and allow to completely dry.
Cut a popsicle stick in half and glue to another popsicle stick to create the reindeer's antlers. Add embellishments like bells for fun. Glue to your brown popsicle sticks as antlers. Allow drying.
Once all of your pieces are completely dried, you can create your reindeer face by gluing on googly eyes, pom-pom nose, and drawing a mouth with a marker.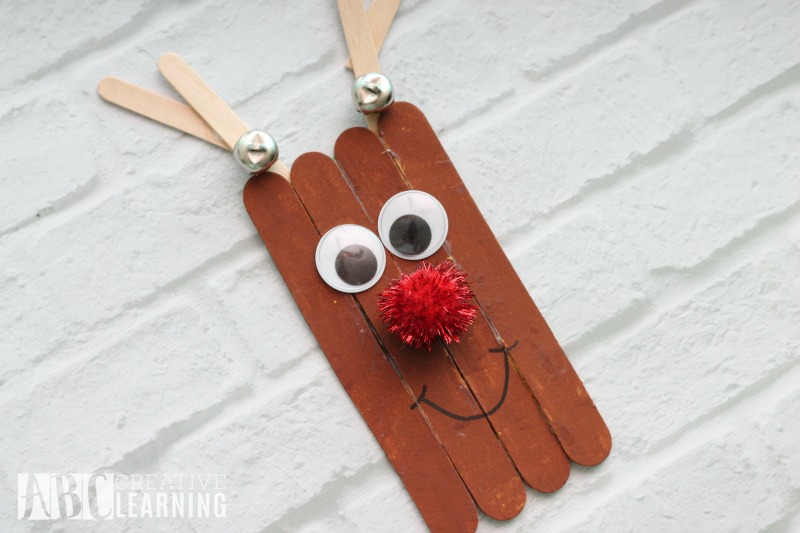 Crafts are not only a great way to spend time together as a family, but you are also building memories to share for years to come. I personally love keeping all of my crafts and hanging them every year during each holiday!
Check out this fun list of Reindeer Crafts and Recipes for Kids! Plus follow my Christmas Family Fun Pinterest Board for more awesome ideas!

You Are Also Going To Love:
If you loved this Reindeer Christmas Craft, then you will also love the following Christmas Crafts I have put together for you:
Do your kiddos love creating holiday crafts?