Christmas Decorations To Make Every Year with the kids for decorating your home for the holiday season. While I admire the beauty of themed trees and décor, I have become a fan of the rustic look of homemade decorations.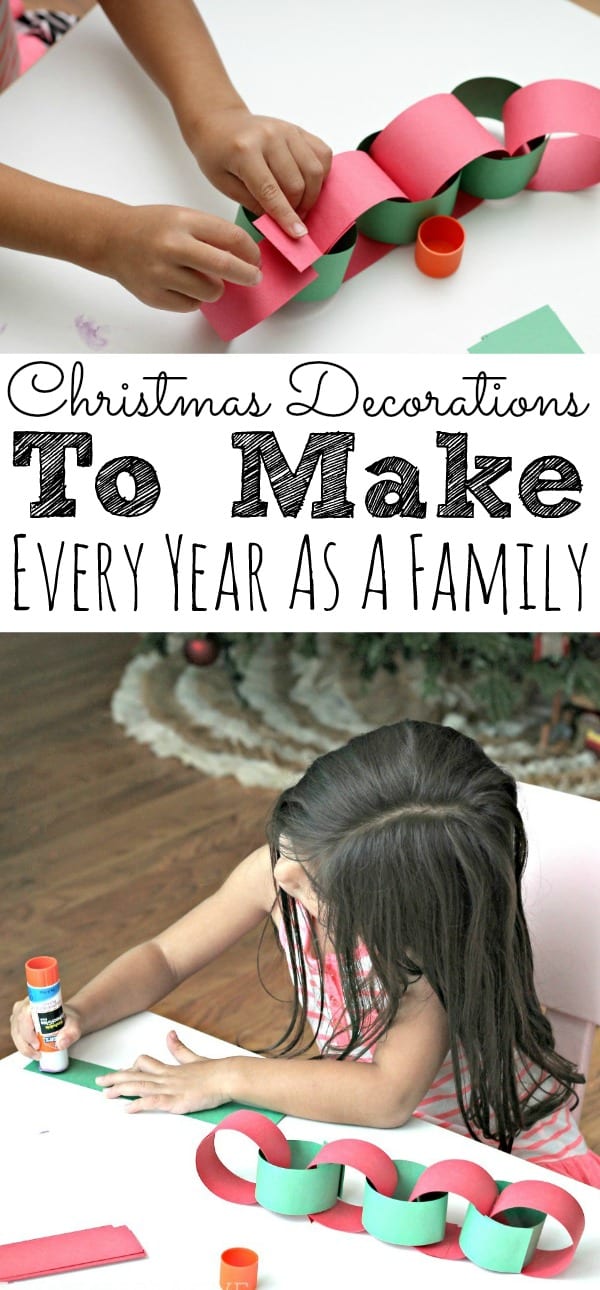 Christmas Decorations To Make Every Year
These fun decorations bring back the classic look of the holidays with ease.
What better way to dress up your home for the holidays and Christmas than with your children's love?
It not only keeps the kids busy during the holiday break, but it also provides special bonding time.
Reminding us of how important life is and how we should treasure every moment we have together.
This post contains affiliate links.
String Popcorn
Air pop popcorn and use a simple needle and thread to string popcorn to use on your tree.
This is a great way to keep your kids occupied, but ensure they are careful with the needle.
Even a little prick can hurt on tiny hands.
String Cranberries
Cranberries are another choice that is a bit harder to string but perfect for a classic holiday look.
When I think of the Christmas decorations to make every year with my kids, this always ends on the list.
It's just fun to see them shining on the tree.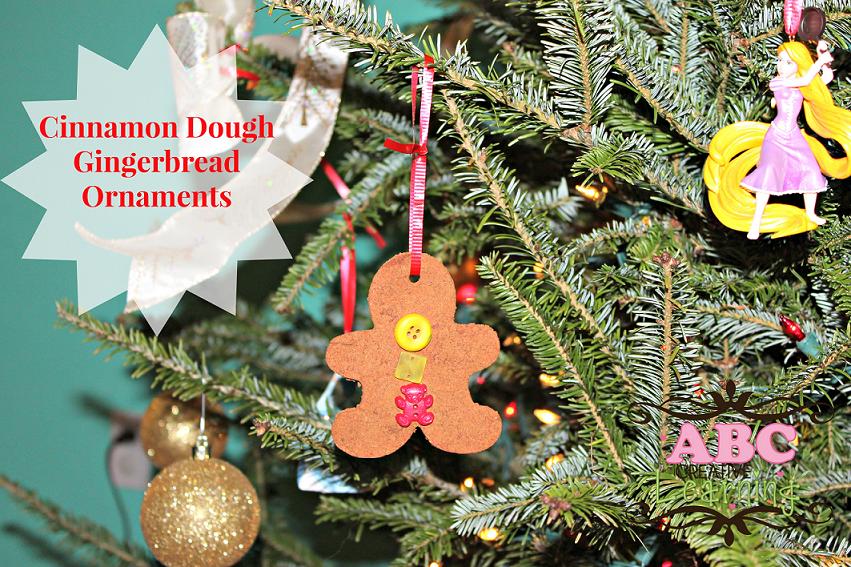 Cinnamon Ornaments
There are a few different recipes out there for cinnamon ornaments.
Some are edible; others are not.
We tend to go back to the classic cinnamon and applesauce version.
They are simple and fun to make, not to mention the fantastic smell they offer.
Paper Chains
Nothing is more fun than cutting paper strips and gluing them into chains.
Kids love helping, and it's a great way to teach them about patterns, colors, and simple appreciation for the simple things in life.
Then you can hang them in your kid's room.
You could also create a count up to Christmas by adding a strip each day.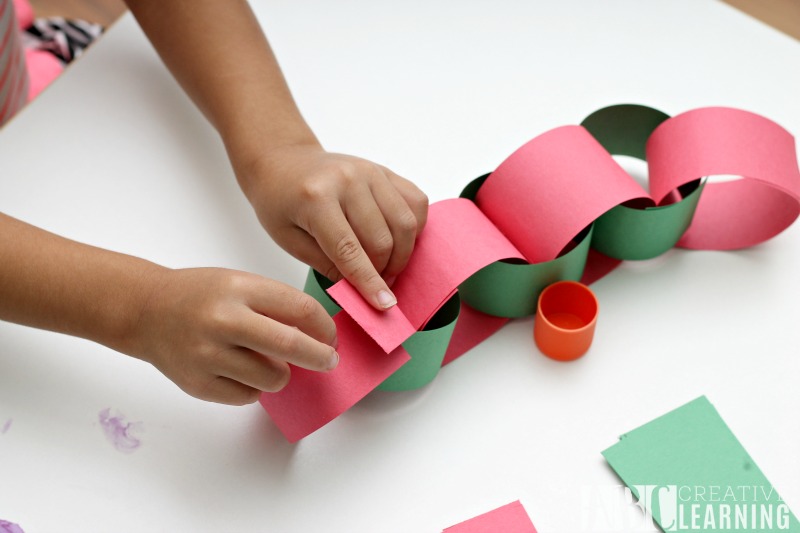 Hand Print Ornaments
Handprint ornaments are a great way to track your kid's growth.
You can create salt dough prints that you bake, paint and keep year to year.
You can also create painted handprints on glass ornaments and include the year made.
These are fun keepsakes that are great for adding to your tree.
Homemade Wreaths
Go out and cut some holly branches and cedar branches or grab some pine cones to mold, glue and tie together to form a fun and natural wreath for your front door.
This is a great way to get kids outside on a nature hike while learning about the common winter plants.
Simple is often better when it comes to wreaths, and natural wreaths are a great choice with adding a little red ribbon here or there.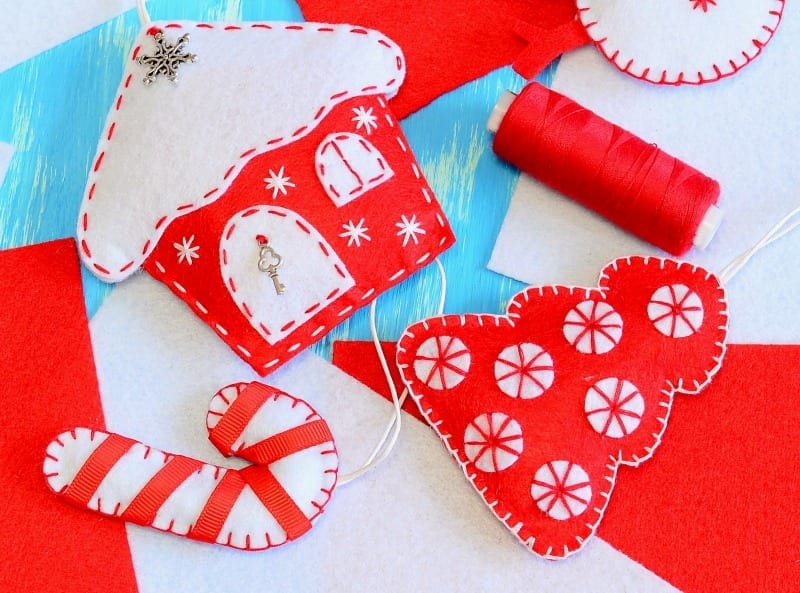 Handmade Felt Ornaments
Creating handmade felt ornaments is relatively easy; you can find tons of free patterns online with a quick search.
Not only do the kids enjoy creating the ornaments, but it also allows them to learn basic sewing skills.
You can go as basic as teaching how to sew with a needle and thread or if the kids are older, using a sewing machine is a great option as well.
Scented Pine Cones
Another of my favorite classic Christmas decorations to make every year is scented pine cones.
Gather pine cones from your yard, shake out any extra debris, dirt or seeds and add them to a container or bag.
Spritz with a blend of alcohol and cinnamon essential oils to create a scented pine cone to display as a centerpiece, in bowls on side tables, or added to a wreath.

These are some of the best classic Christmas decorations to make every year with your kids or on your own.
Not only do they make your home feel cozy and warm, but they will also help get you back into the holiday spirit.
You Are Also Going To Love:
If you loved this list of Christmas Decorations To Make Every Year, then you will also love the following Christmas Crafts I have put together for you:
Which Christmas decoration will create with your kids this year?

*Originally published December 1st, 2018*