Christmas is right around the corner and there's still so much to do! So much to bake! Why not create a simple, yet tasty treat with the kids this holiday season? Like these Chocolate Pretzel Christmas Tree treats!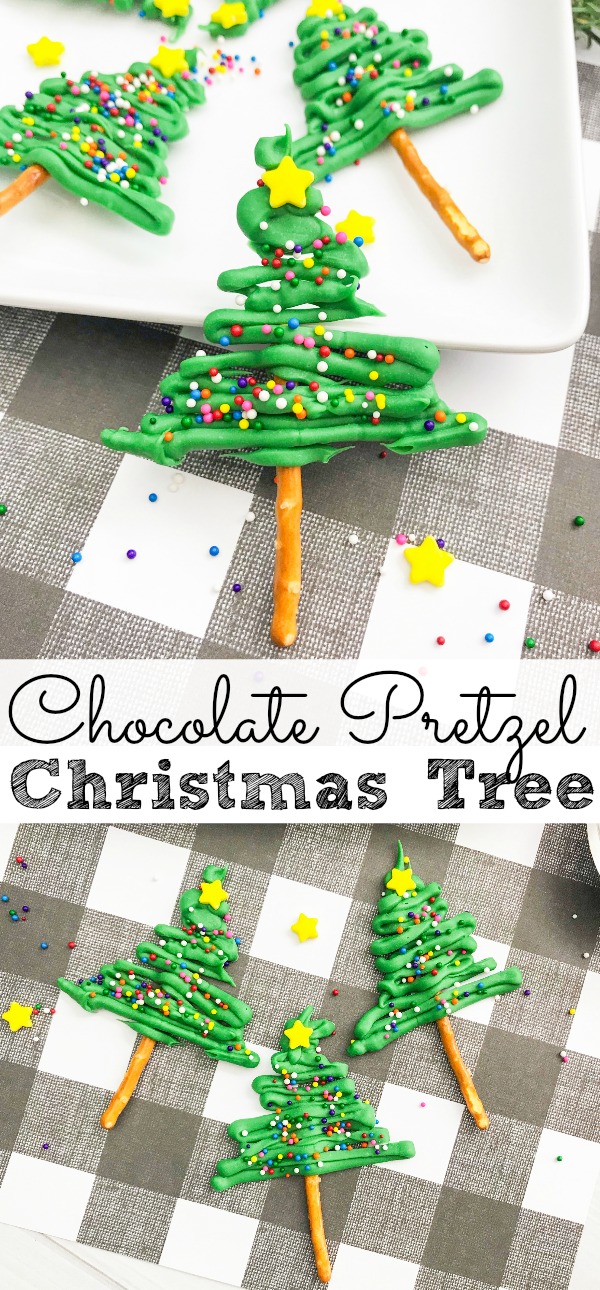 Chocolate Pretzel Christmas Tree
This Christmas I'm all about minimizing the workload, but not the quality spent with my family. My girls love being in the kitchen during the holidays. That doesn't mean that we have to create intricate and hard recipes to enjoy the holidays. In fact, the easier the recipe the better!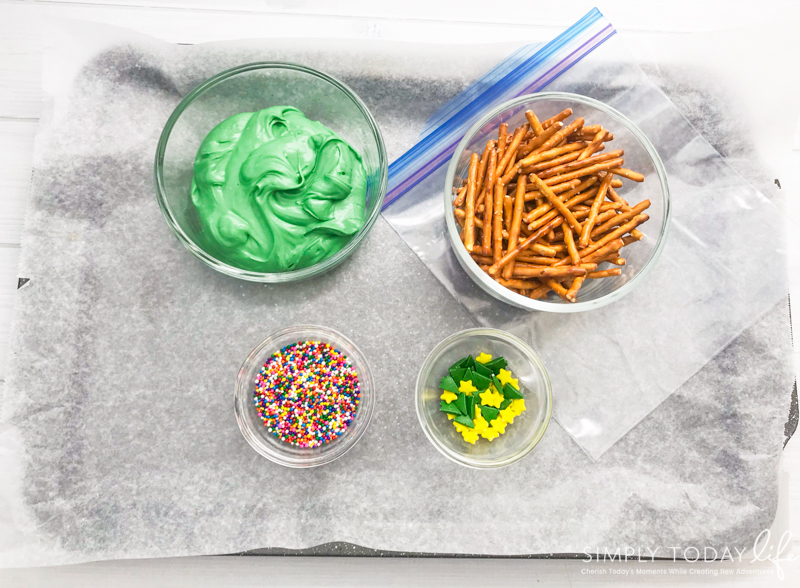 Ingredients
16 oz package of pretzel sticks

12 oz package of Wilton green candy melts

Wilton star sprinkles

Wilton multi-colored sprinkles

1-2 small sandwich baggy

Way or parchment paper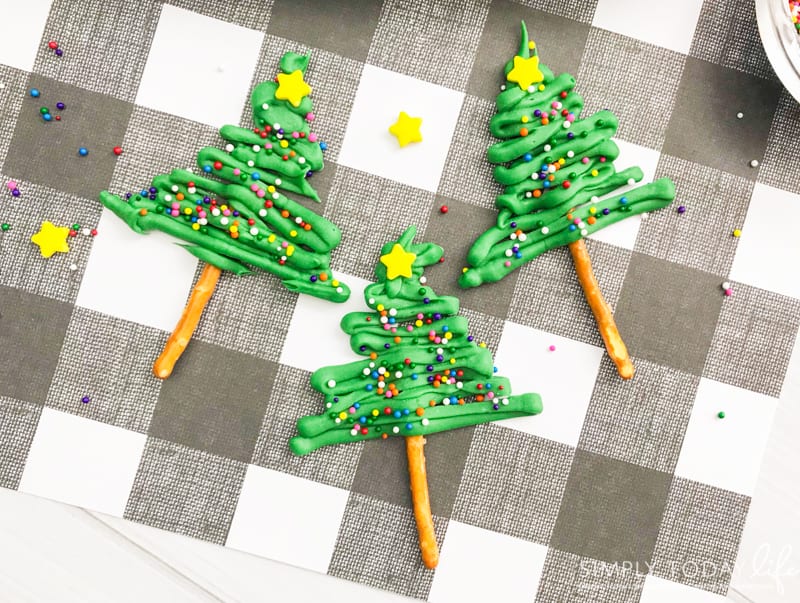 Instructions
Line a large baking sheet with parchment or wax paper.

Pour the green candy melts into a microwave safe dish. Heat in the microwave in 30 second increments, stirring until melted. Remove from the oven and let cool a few minutes.

Line several pretzels up on the baking sheet a few inches a part.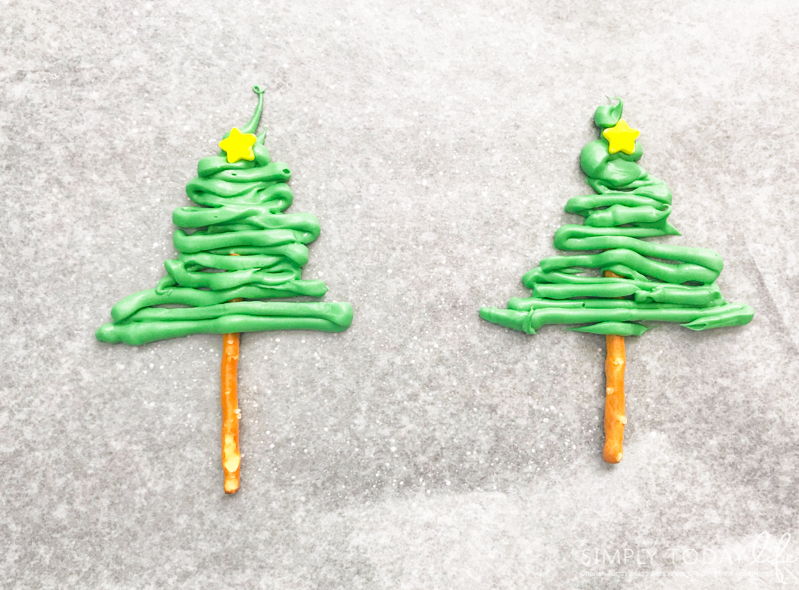 Scoop the melted chocolate into a sandwich baggy. Snip a corner and gently squeeze the chocolate from the sandwich baggy onto the middle top party of the pretzel going back and forth to make a 'tree'.

Place a star on top of the tree and add multi-colored sprinkles.

Repeat this process until you have your desired amount of Christmas trees.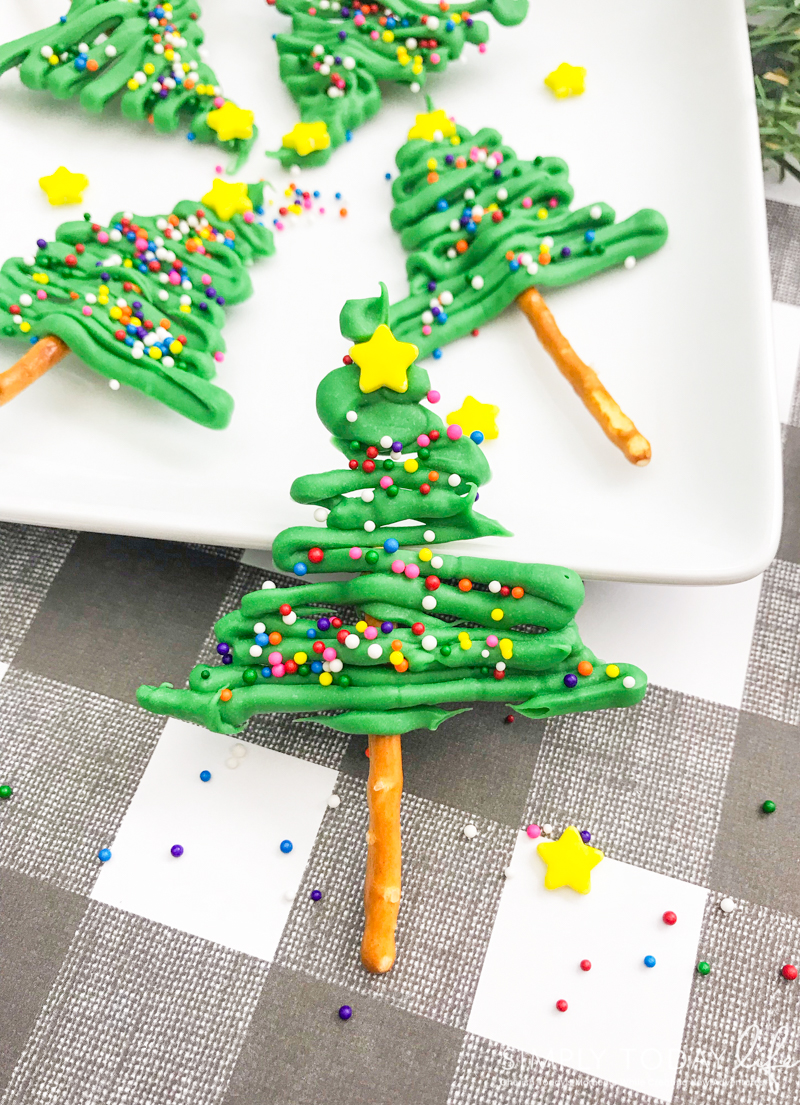 Allow chocolate pretzel Christmas trees to sit for a few hours or until hardened.
Transfer to platter and enjoy!
I also made a quick video with all the steps!
An easy holiday recipe that you can easily create to share with family and friends. No baking or messes required! The best part? They taste absolutely delicious. The perfect amount of saltiness and sweetness!

You Are Also Going To Love:
If you loved this Chocolate Pretzel Christmas Tree recipe, then you will also love the following holiday recipes I have put together for you:
Does your family love to create easy Christmas treats?