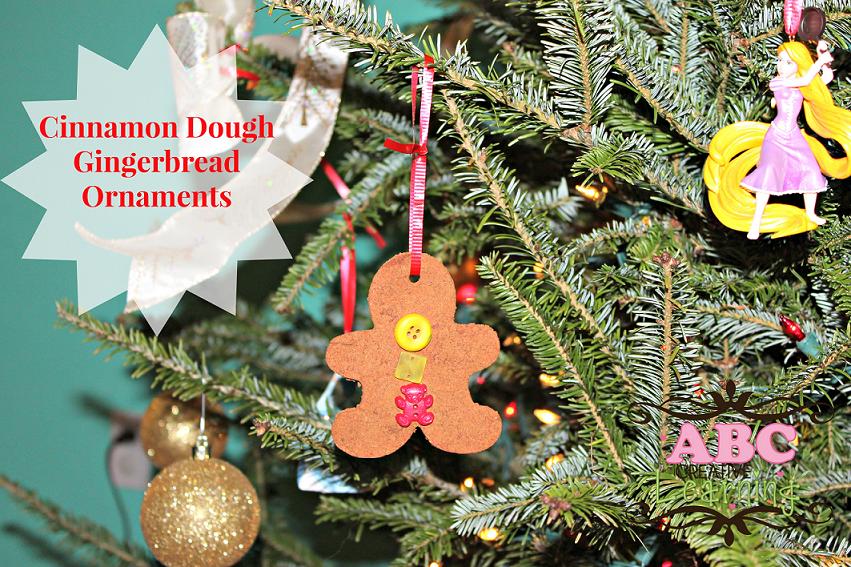 This week we have been learning about how we all celebrate Christmas differently and the different traditions families have.  As a tradition we put up a Christmas Tree and decorate it and to add to our tree this year the girls made their very own special ornaments.  We made these Cinnamon Dough Gingerbread Ornaments that smelled absolutely divine!  Even my mom came over and had to take one home with her 🙂  These were super easy to make and almost mess free!  Now, I did say almost 🙂
Ingredients Needed:
Cookie Cutter
1 large zip block bag
1 tablespoon of Elmers glue
rolling pin
4 oz. of cinnamon
1/2 cup of applesauce
1 tablespoon of ground cloves
1 tablespoon of nutmeg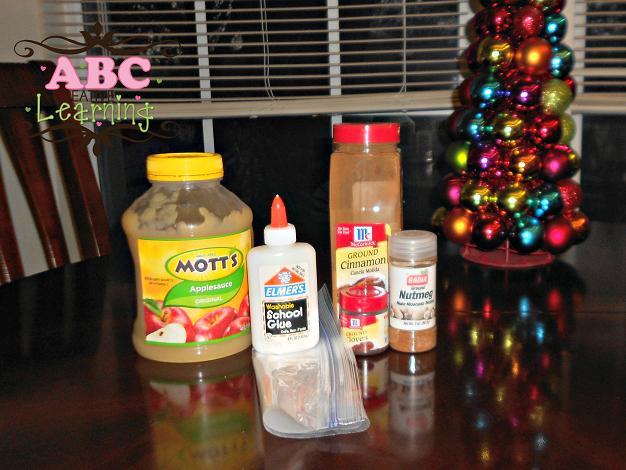 Pour all ingredients into the large zip block bag and have your child knead the ingredients together until the dough is nice and soft.  The girls really enjoyed taking turns kneading the dough, plus it was mess free because everything was kept in the bag.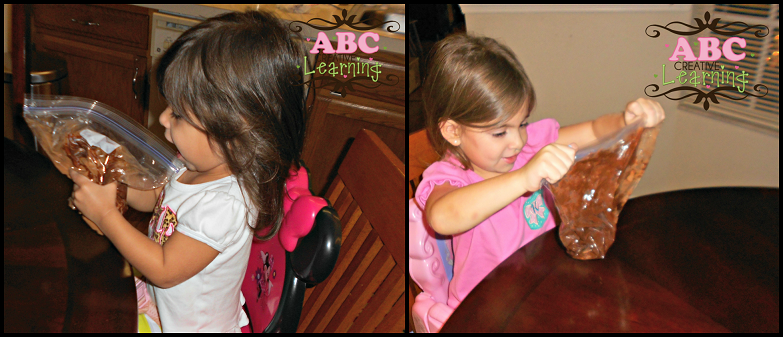 Once the dough is nice and soft take it out of the bag and take turns rolling it out on a flat surface.  You can make your ornament as thin or thick as you would like.  The dough was enough for us to make 4 Gingerbread Ornaments.

Using a cookie cutter, cut out your gingerbread.  To make more just roll out your dough again and cut.  With the end of a straw punch out a hole at the top of your ornament.  This is where you will add your string to hang on the tree.  Let your gingerbread ornament dry for about 48 hours before hanging.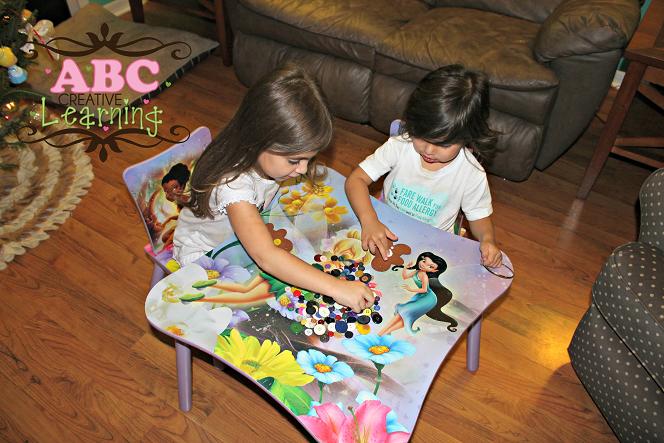 Now it's time to decorate your Gingerbread Ornaments!  Once you have decorated your ornaments, add a string in the hole and hang on your tree.  These little ornaments are very delicate, so remind your little ones to be gentle.  One of our gingerbread ornaments for some reason is missing a leg already 😉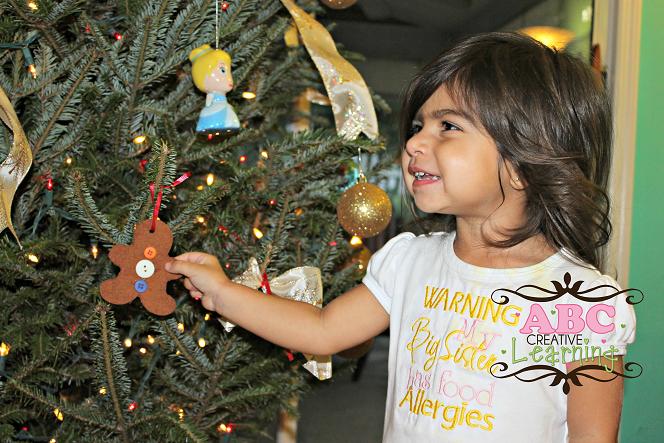 Hope you enjoy making these fun and yummy smelling ornaments as much as we did!