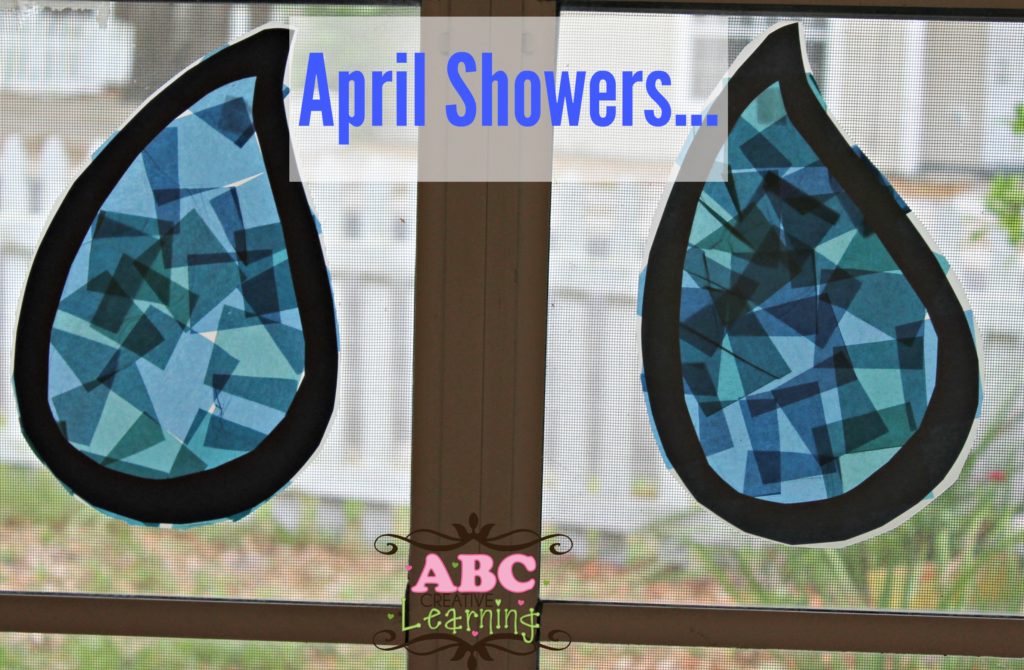 After talking to the girls this week about flowers and what they needed to grow, they decided that we needed some droplets for our Spring decorations inside the house. So… of course we can't have May Flower without April Showers… Craft 🙂
Materials Needed:
Blue construction paper
Blue tissue paper (different shades)
Contact paper
Scissors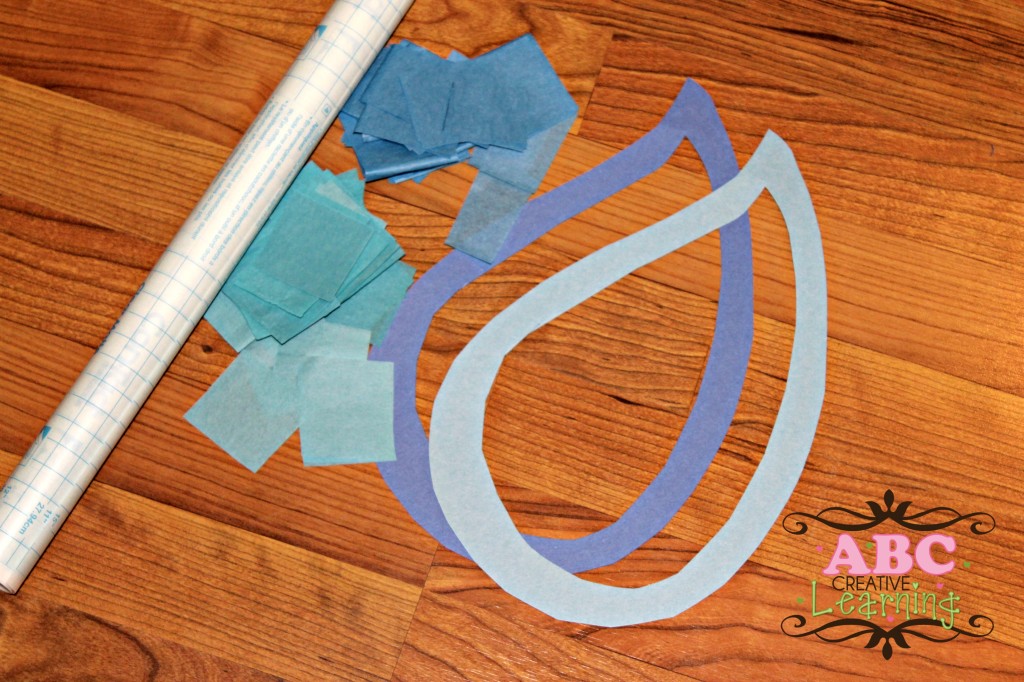 After making our Sunflower Handprint Craft the girls decided they wanted to make droplets to add above their Sunflowers. They said "mommy how are they going to grow with no water?" So cute 🙂 So this is a nice and easy craft to do when you do not have much time or need a last minute craft to do with the kiddos.
Draw a droplet on blue construction paper, cutting out the inside as well. Measure a piece of contact paper with your droplet and cut out two pieces the same size. I like to make them squared or rectangle pieces just because it makes it easier to stick on and cut.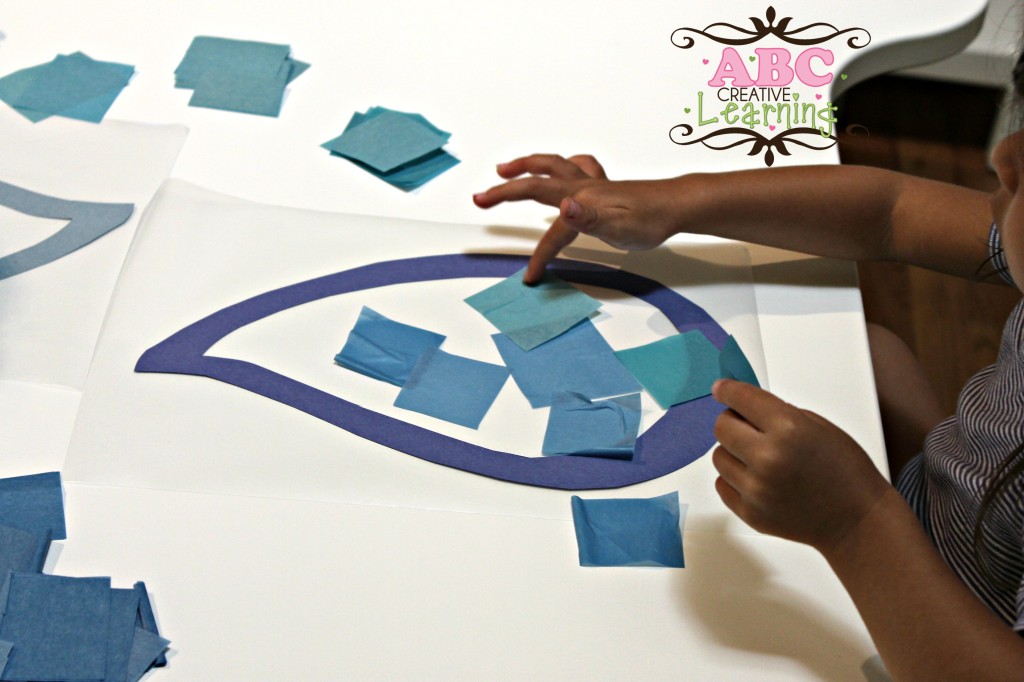 Using different colors of blue tissue paper, allow your child to fill in the entire inside area of their rain drop.
Once the area is filled go ahead and add the second sheet of contact paper sticky side down. Cut out the excess pieces of contact paper and you are ready to add your April Showers over your May Flowers.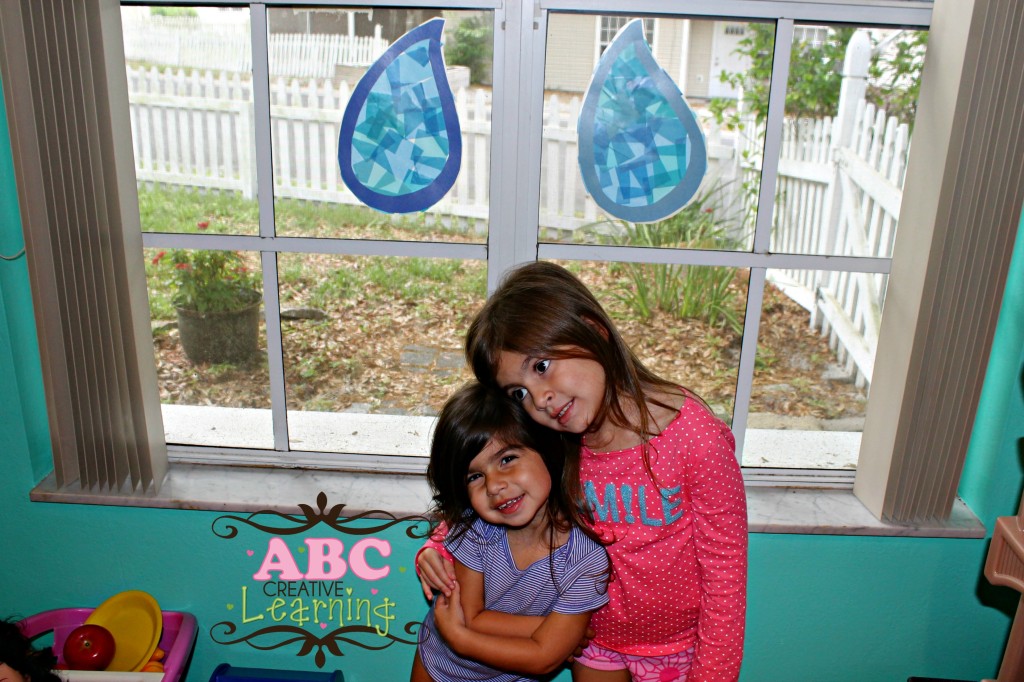 This is one of the easiest crafts that we could have made, but the girls really wanted to make them! They even had to pose right in front of the window. Just excuse all my leaves outside, haven't had a chance for yard work 😉
What are you mostly looking forward to in April?