One of our favorite places to visit at Walt Disney property is Disney Springs, which used to be known as Downtown Disney. Disney Springs is the place to go if you want to spend a beautiful day with the family shopping, eating, or just walking around. My ultimate favorite dining restaurant at Disney Springs is Raglan Road. Not many know how family friendly it is, so I'm sharing my 5 Reasons To Eat At Raglan Road At Disney Springs With The Family on your next visit.
Thank you Raglan Road for hosting us! All shamrocklicious opinions are mine alone.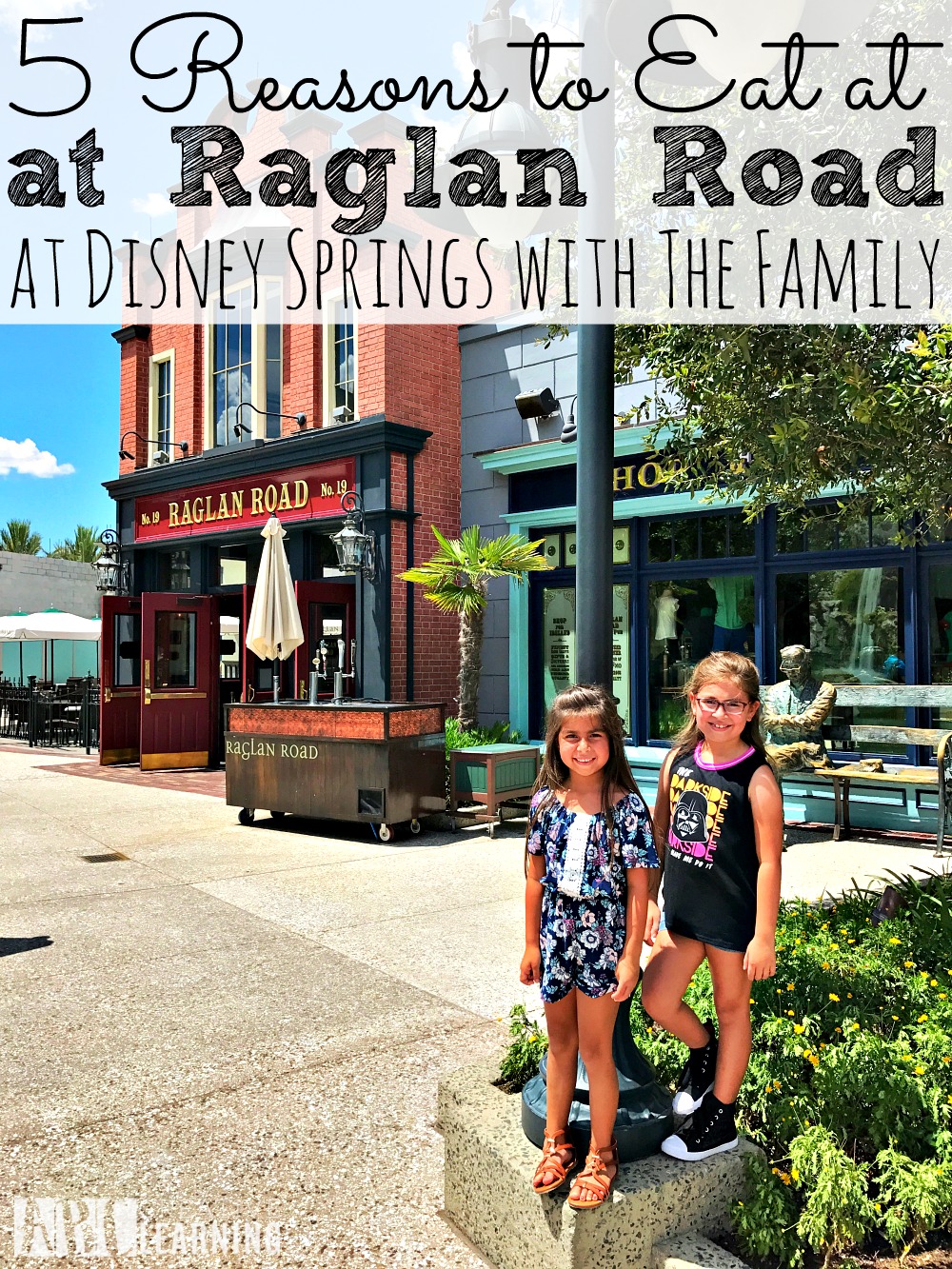 5 Reasons To Eat At Raglan Road At Disney Springs With The Family
If you're a fan of fish and chips and a nice cold drink, then I highly suggest taking the family to visit Raglan Road next time you are at Disney Springs. Many don't know how family friendly it is because it's technically a pub, but the truth is that it's very family friendly.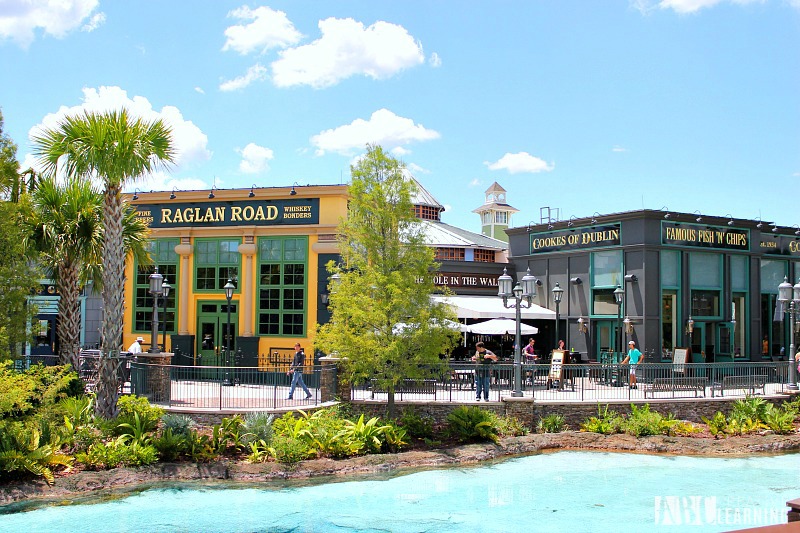 On Disney Springs Property
Have you ever gone crazy trying to figure out what to do with the family before or after dinner? Well, I have! Keeping these girls busy takes a lot of time, that's why I love visiting Disney Springs. Not only is it perfect for shopping right before eating and an excellent walk right after. Perfect for wearing them down before heading home.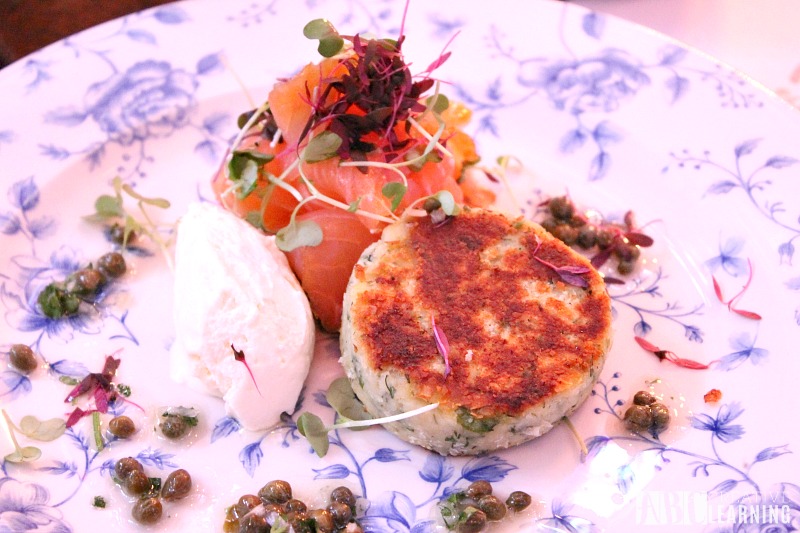 Authentic Food
If you ever been to Ireland, you know that they have delicious food and some of the best drinks. Raglan Road is the closest you will get to these amazing flavors without leaving the United States.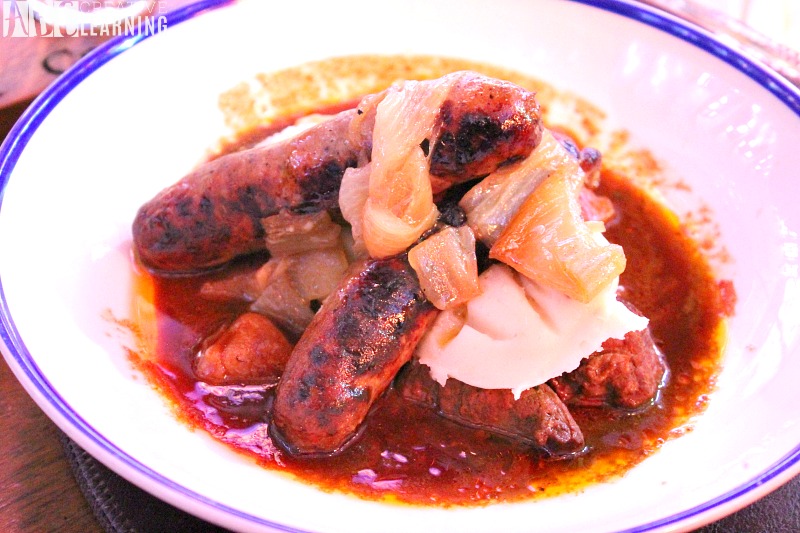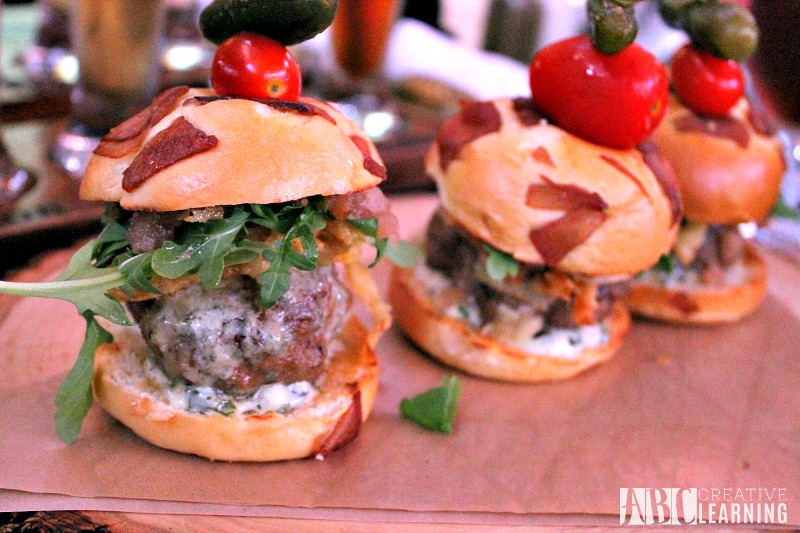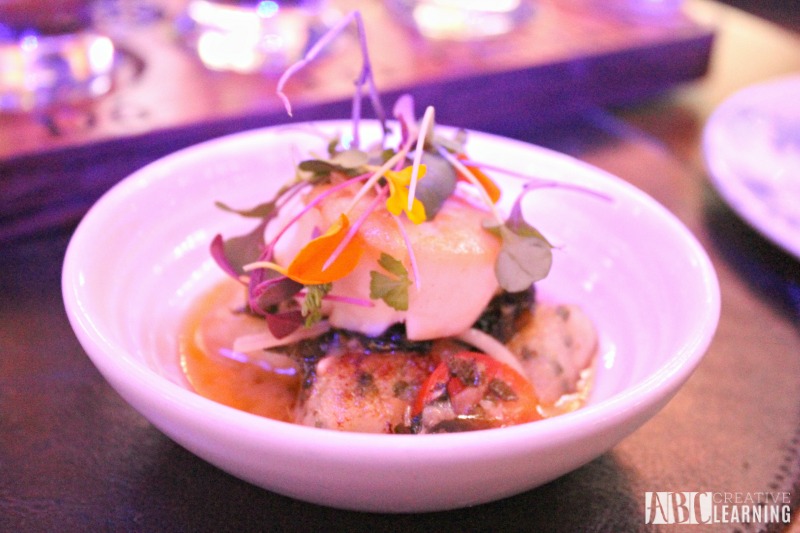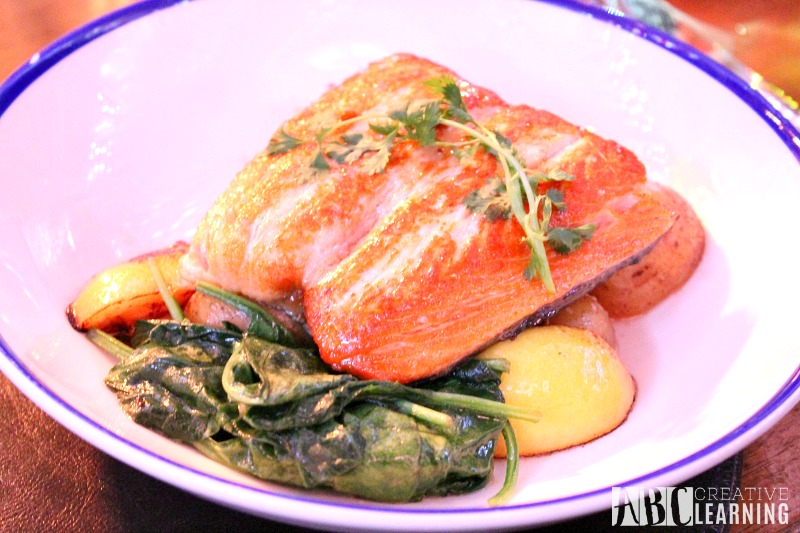 Not only do they have an extensive menu for both adults and children, but they are always improving on what they serve. Like the Boaring Burger and the Gnocchi Sea, Gnocchi Do plates, which will be added to the menu very soon!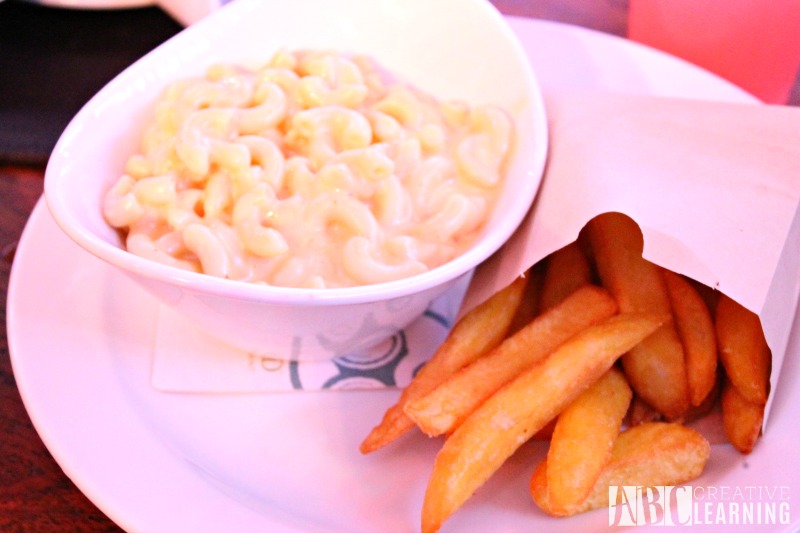 Don't forget about the kids! With a large selection of both authentic food and kids finger foods, even your pickiest eater will find something that they will love.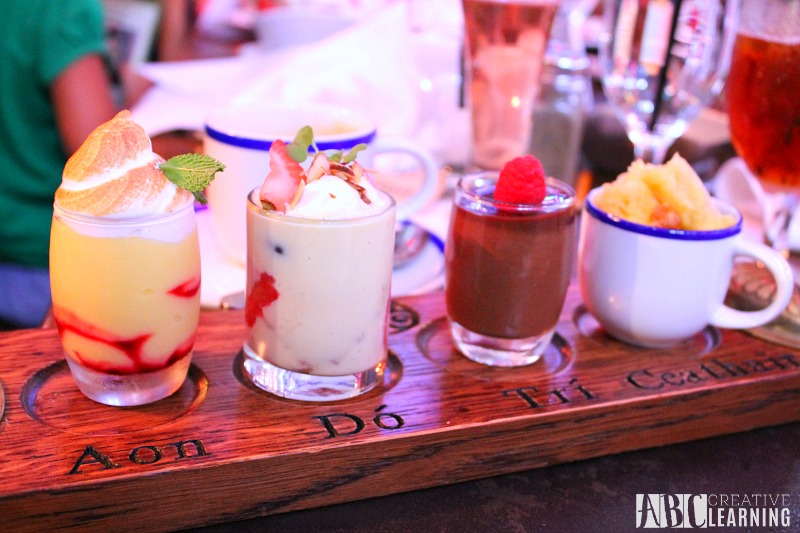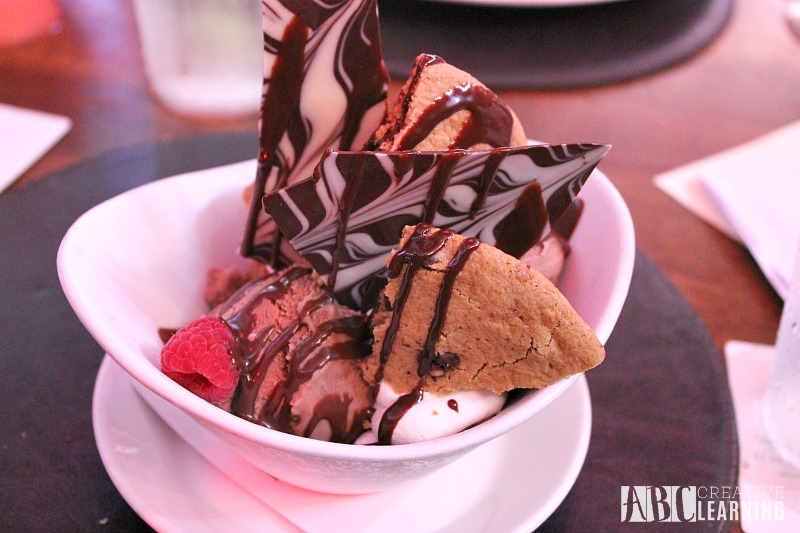 Make sure to order dessert! Just check out some of my photos! Need I say more?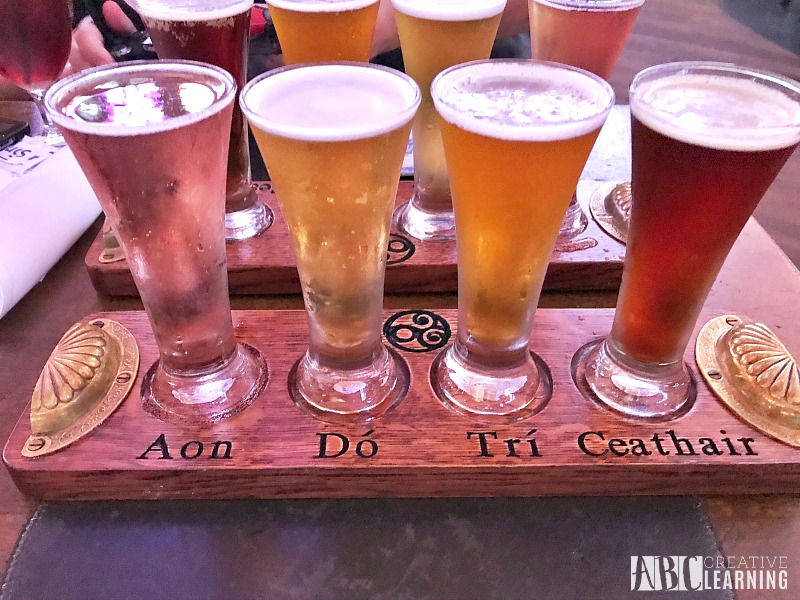 Refreshing Drinks
For the adults, they offer specialized flights or create your own. I highly recommend trying the Handcrafter Blagger. Which is an organic Blonde Lager, light in color and low in bitterness. It went perfectly with my Fish and Chips!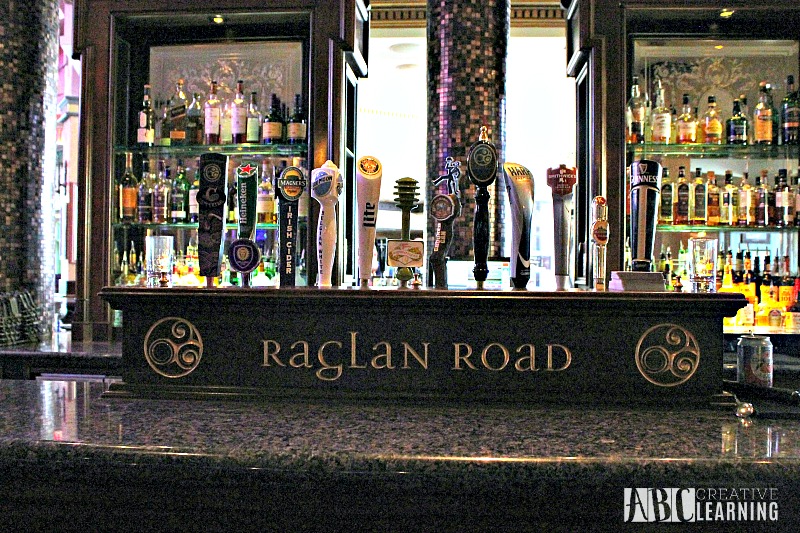 Many of their beers are locally crafted giving it a bit of the Ole Florida taste! Personally, I just love trying out locally crafted beers. There is just something about the flavor and crispness when it's that fresh!
Make sure to try out their Guinness as well! You just can't visit an Irish Pub and not have their signature beer. Plus, I bet you anything that it tastes so much better than purchasing at the store.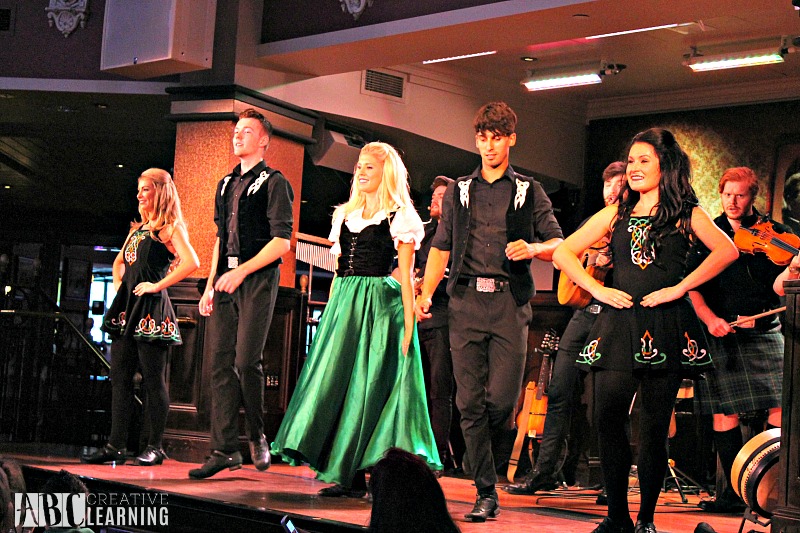 Fabulous Entertainment
One of the things that I love about the Irish culture, other than the food and drinks, is the beautiful dancing and music. There is just something about the Celtic and Gaelic language that makes it so different and unique.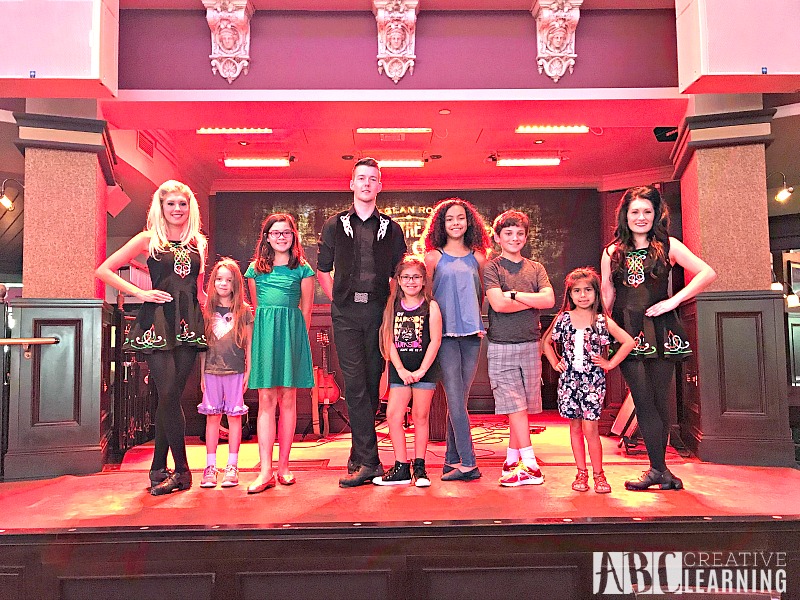 That's the same experience you will get at Disney Springs Raglan Road Pub. They perform several different entertainments throughout the day. In the early day, they play Rhythms of Raglan, which is a very family friendly show. It's a mix of Irish culture and contemporary music. It lasts about 90 minutes, and at one point they allow children to perform on stage with the dancers. My daughter had the best time! So much so that for days she was dancing the steps she learned during our visit. So parents, make sure those cameras are ready for photos and videos! You don't want to miss one second of it!
Check out our video above!
As the night progresses, the atmosphere changes a bit more for adults, but still family friendly. The music becomes a bit edgier, and because of how busy they become, musicians also perform in the patio area outside.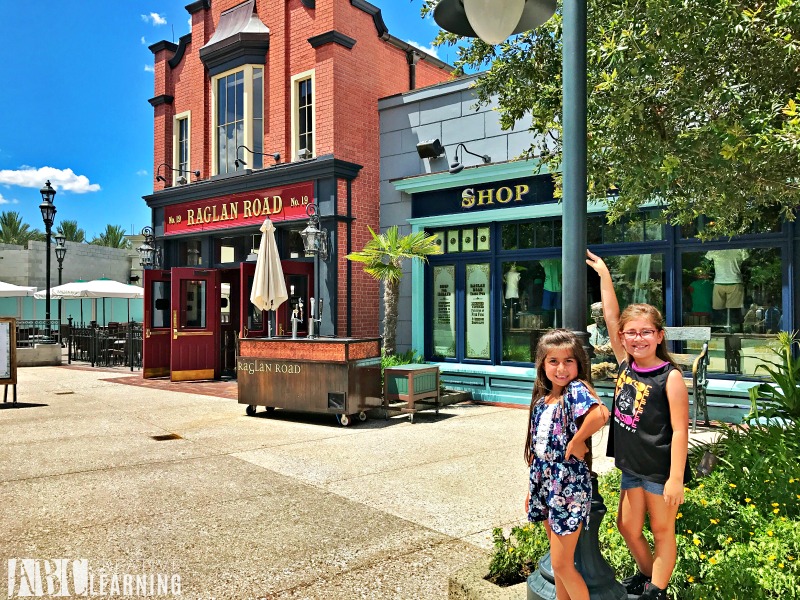 Go Shopping in Ireland
Well, not really, but it's close enough! If you are looking for the perfect shirt that says Ireland, but can't get on a plane for it, then stopping by the shop at Raglan Road Pub, you will find what you need. My youngest daughter wore her Ireland shirt the next day of her receiving it and made me wash it the next day! It is the cutest thing!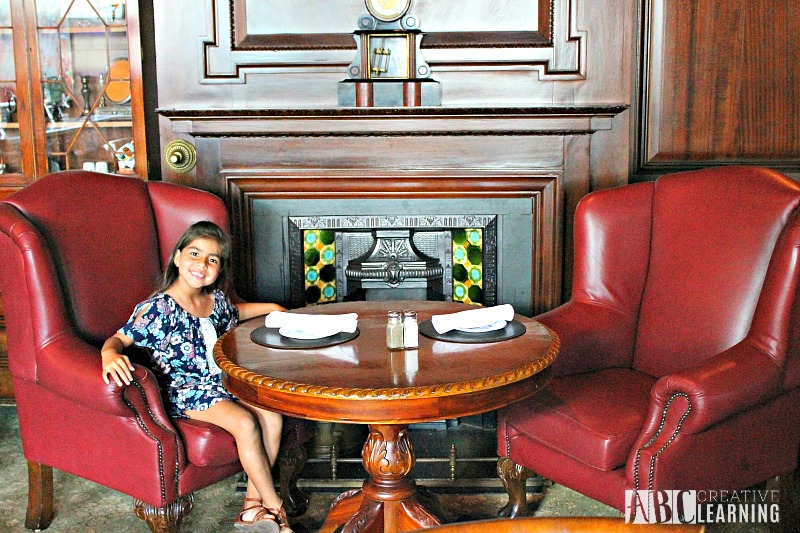 Photo Opportunity
Okay, I know I said I would only share five things, but with such a beautiful property make sure to take pictures inside the Raglan Road Pub. With beautiful wood furniture and spectacular decor, stepping into Raglan Road Publ brings back amazing memories when my husband and I visited for our honeymoon so many years ago! It's breathtaking that even my daughter wanted to take photos!

As you can see we had a blast during our visit at Raglan Road Pub at Disney Springs! If you would like to learn more about Raglan Road Pub, times to visit, menu, shopping, and so much more make sure to check out their website!
Your Are Also Going To Love:
If you loved our Raglan Road Pub visit, then you will also love the following Florida Travel posts I have put together for you:
Do you have plans to visit Raglan Road with the family on your next Disney trip?