I was invited by Disney to attend the #ZootopiaEvent Press Junket at Walt Disney World in Orlando, which included visiting Hollywood Studios. Post sponsored by Disney, but all magical opinions are mine alone.
We were lucky enough to not only visit the Animal Kingdom during our #ZootopiaEvent press trip, but we also got the opportunity to visit Hollywood Studios as well. As you all probably already noticed, I love Disney and my family loves Disney, but to visit Hollywood Studios and attend some special event really does make it extra special! Plus, did you know that The Force Is Strong At Disney's Hollywood Studios all year long now? Come check it out!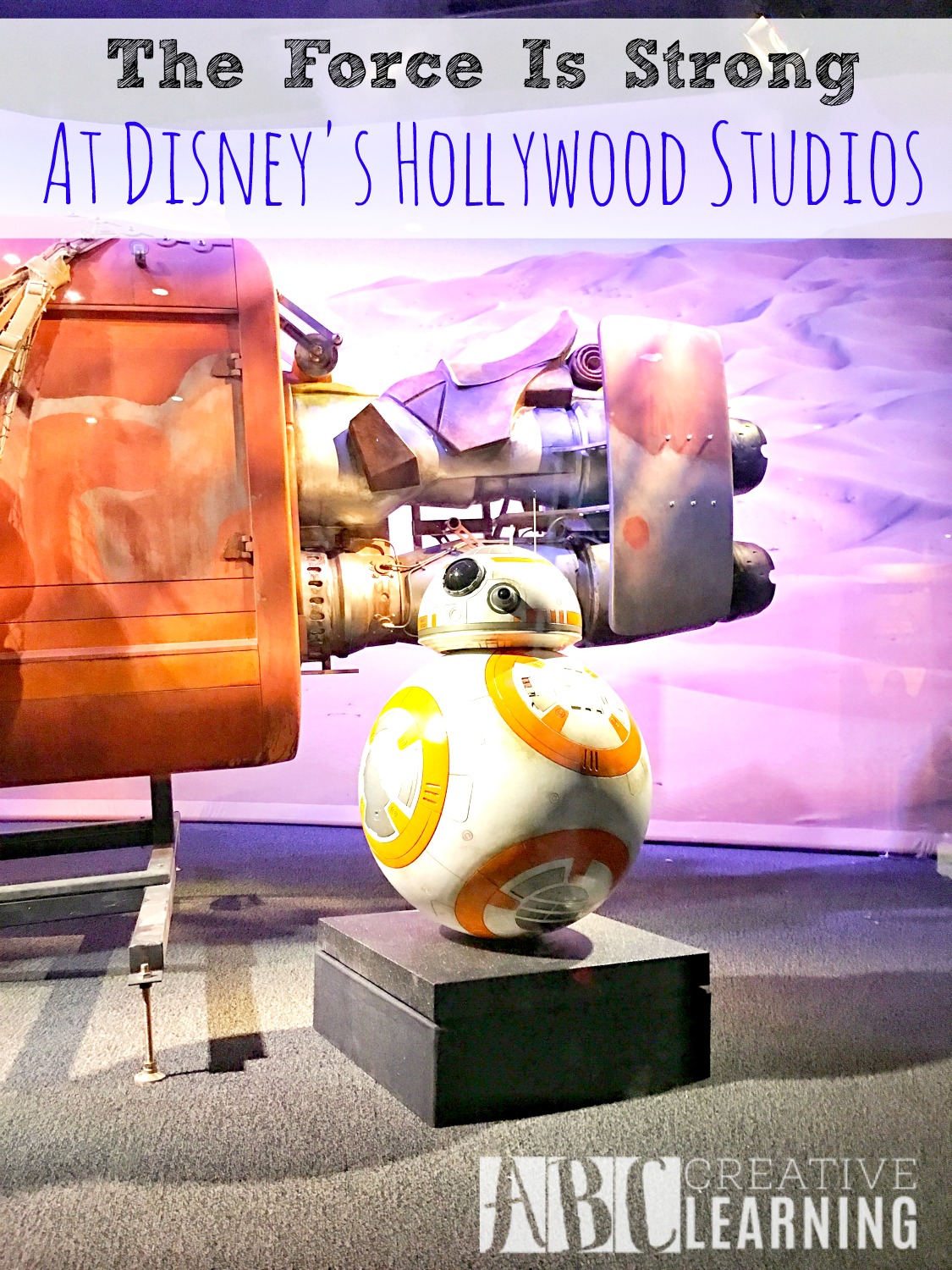 The Force Is Strong At Disney's Hollywood Studios
Disney's Hollywood Studios is known for bringing awesome movies to life, but recently it has taken on a new life with everything Star Wars surrounding the park. Don't worry, there are tons of other rides and attractions that the entire family will love.
Right now one of the biggest attractions at Hollywood Studios is their brand new Start Wars Launch Bay. If you are a fan of the movies, then this is a must see!
Star Wars Launch Bay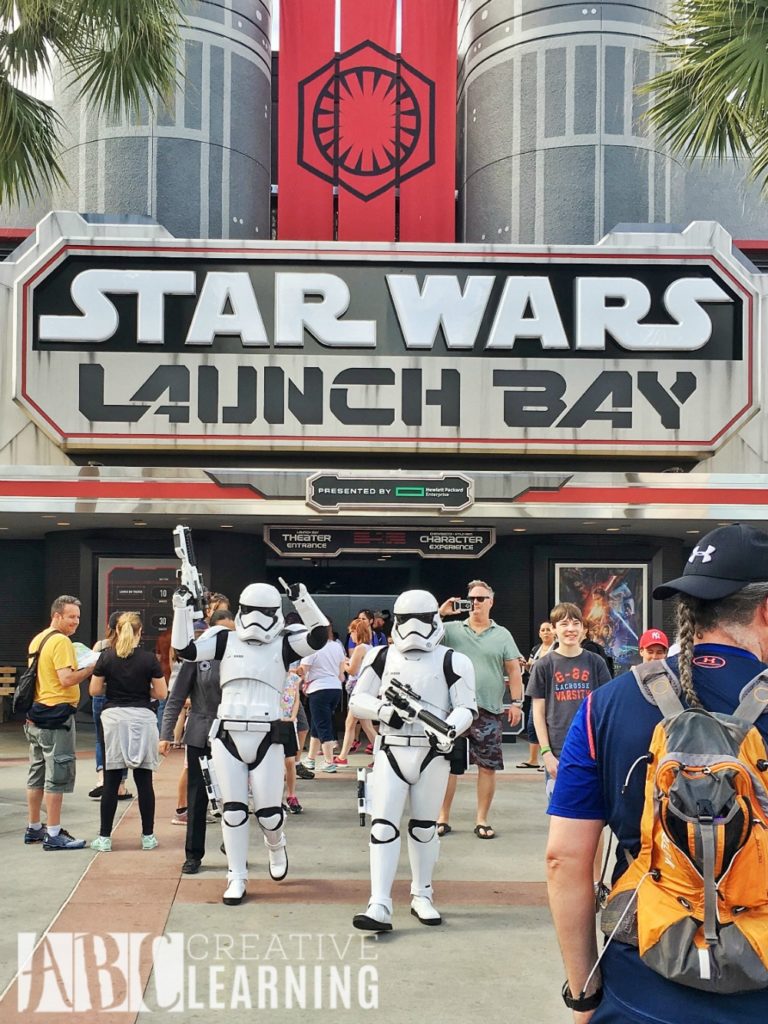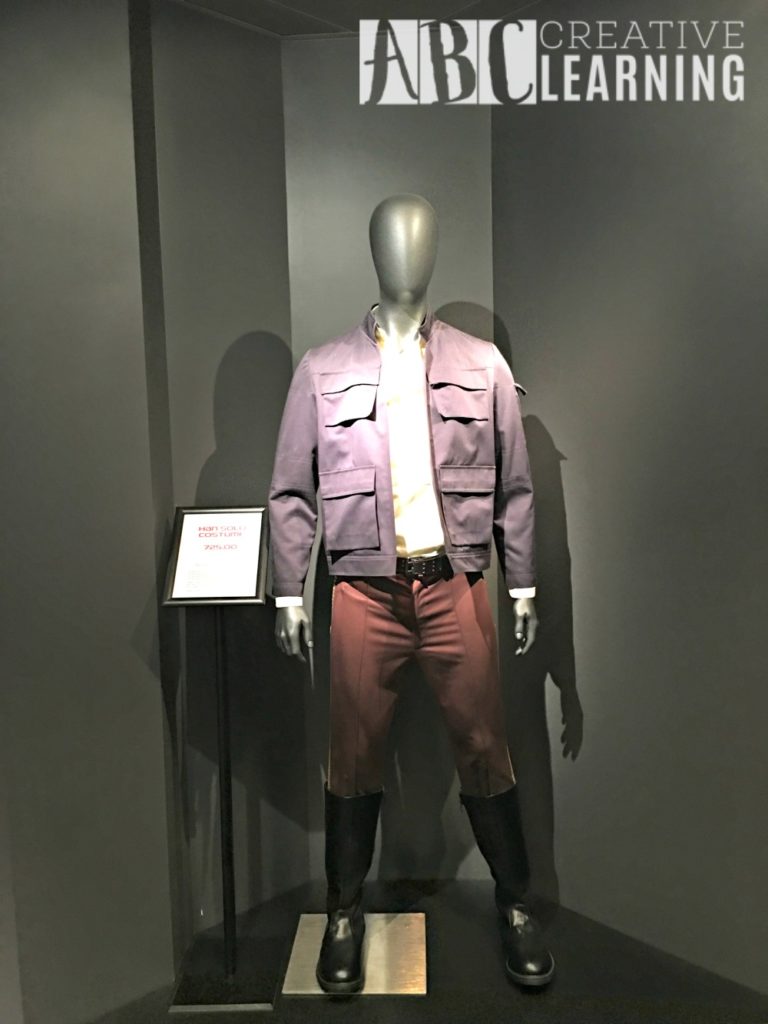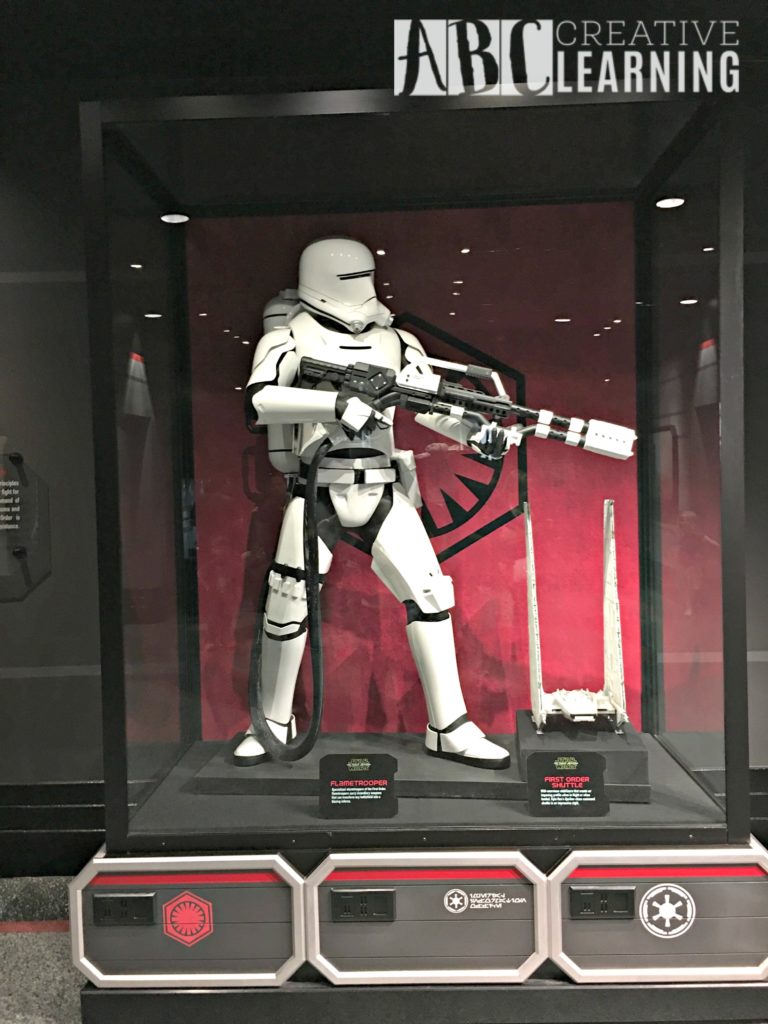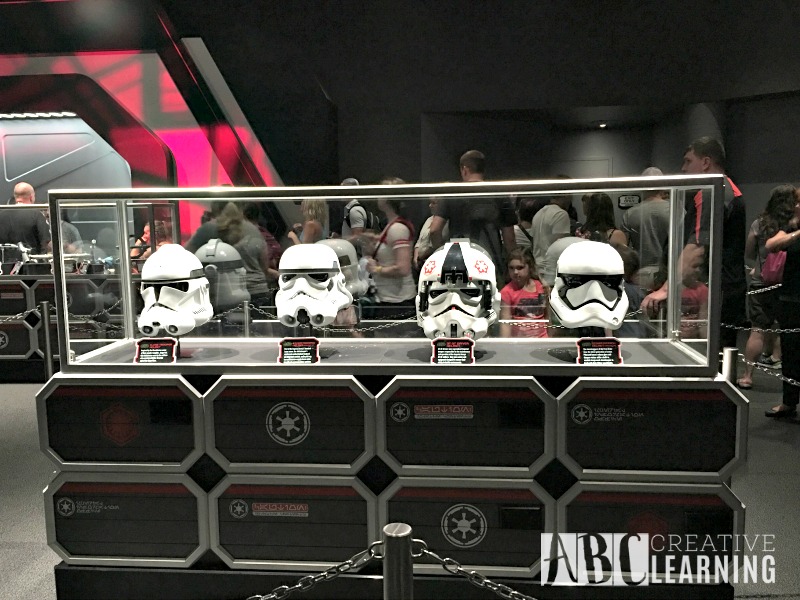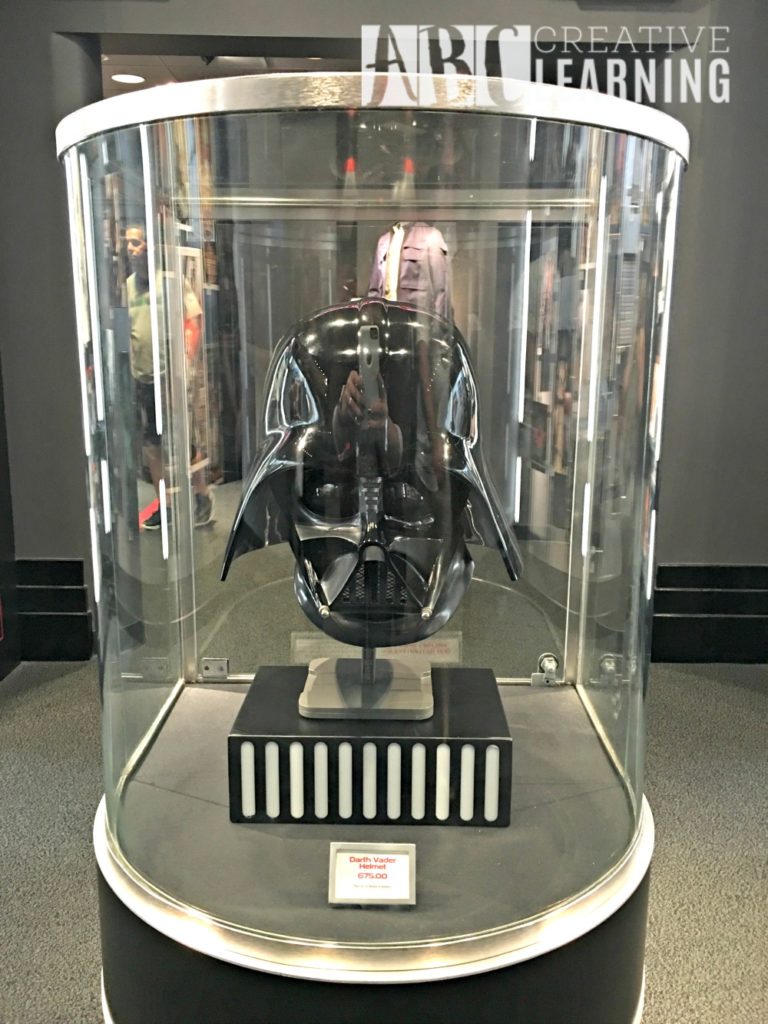 Filled with the movie memorabilia, character sightings, and an awesome shop to purchase anything Star Wars! Inside you will be able to experience Star Wars like never before. First you will start by watching a movie, showing clips and pieces of the Star Wars story. This 10 minutes show is an exclusive behind the scenes with directors, producers, and writers on the Star Wars saga.
Inside Launch Bay you will find replica items, costumes, posters, and scenes from the movies. Want to meet some of your favorite characters? Then make sure to stop on by say hi to Chewie for me, but when meeting Kylo Ren don't mention you know me! That guy kinda gives me the creeps, if you know what I mean!
If you have visited Star Wars Launch Bay make sure to go back, because it seems as they love changing things around and are always adding new items! Check out my previous Star Wars Launch Bay post for more photos!
Pixar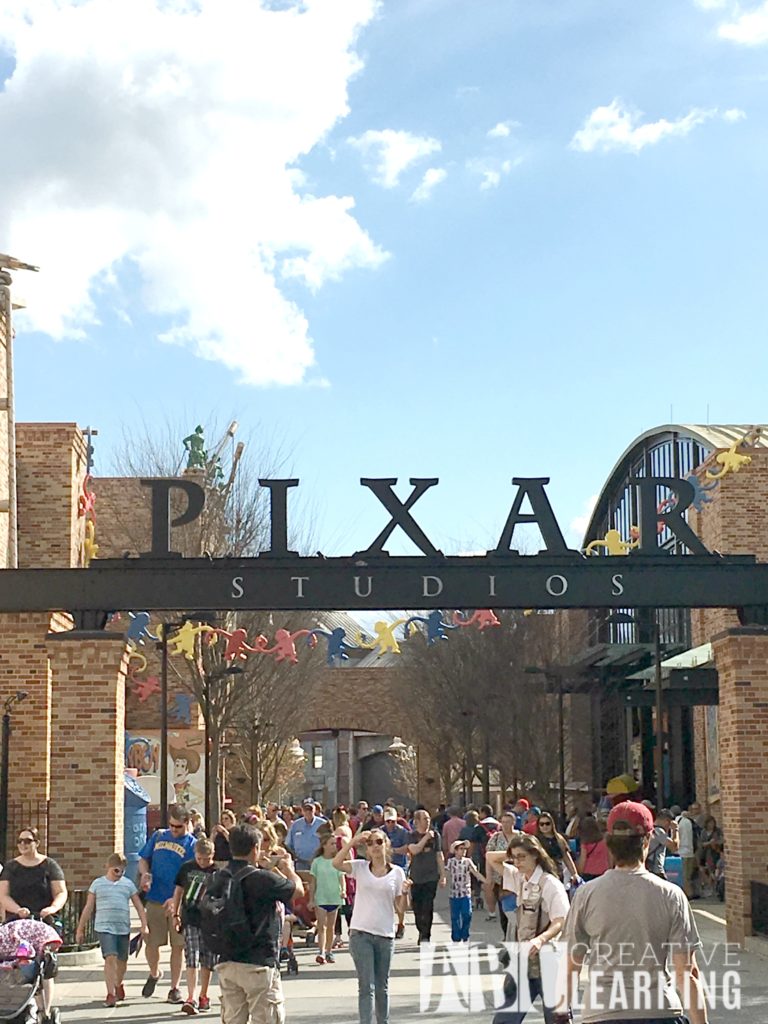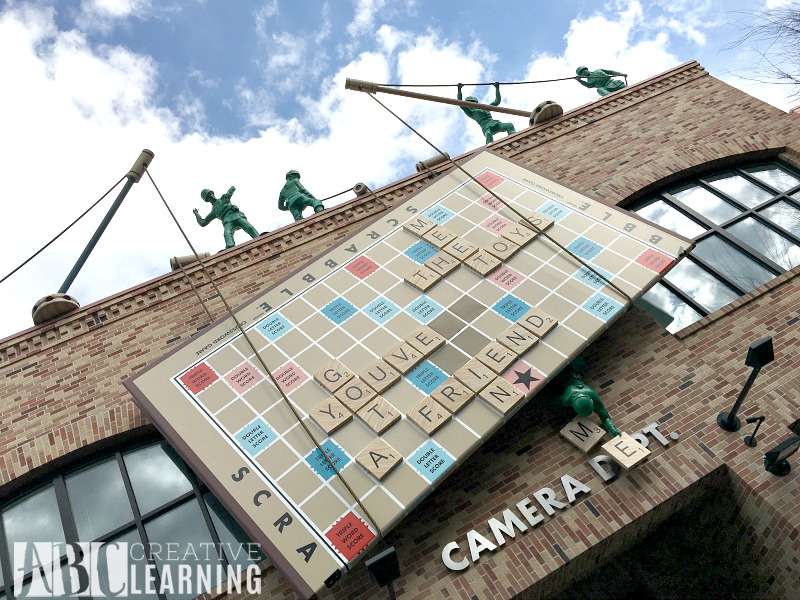 If you are a Pixar and Toys Story fan (and how could you NOT be), then you have to make sure to grab those fast passes for Toy Story Midway Mania, because it is one of those rides you want to go on over and over again! Yes, even the parents!
It is one of the most popular rides in the park, aside from Star Wars so those fast passes would come in handy right about now. Plus, make sure to say hi to Woody, Buzz, and the army of soldiers walking around.
The Great Movie Ride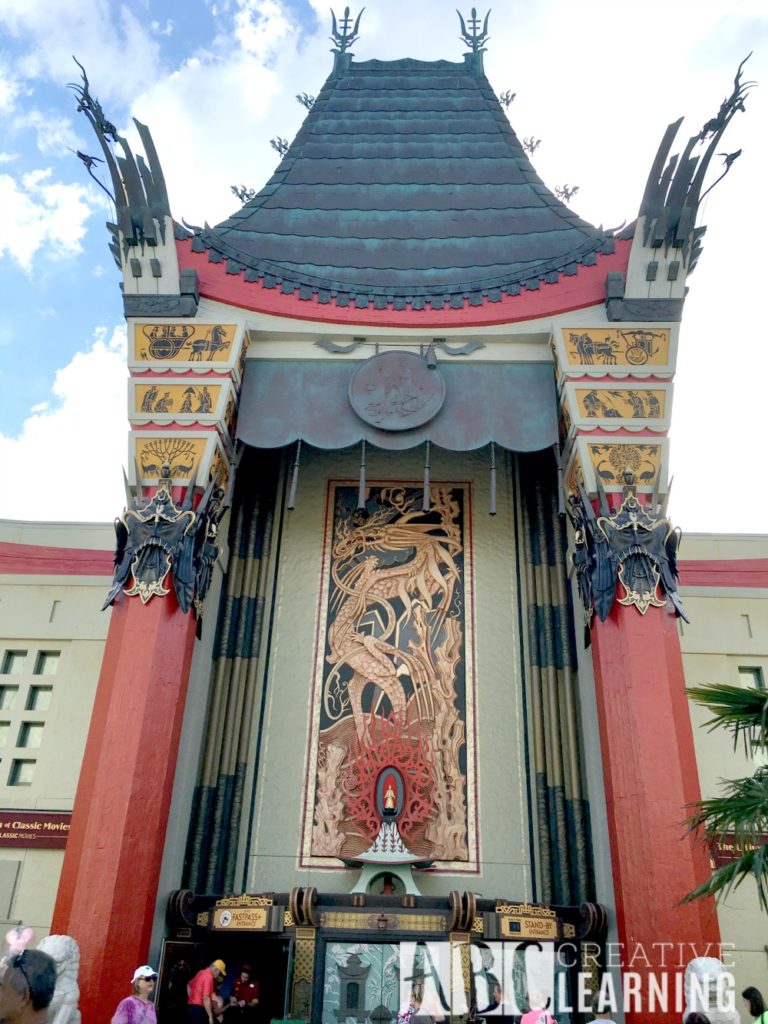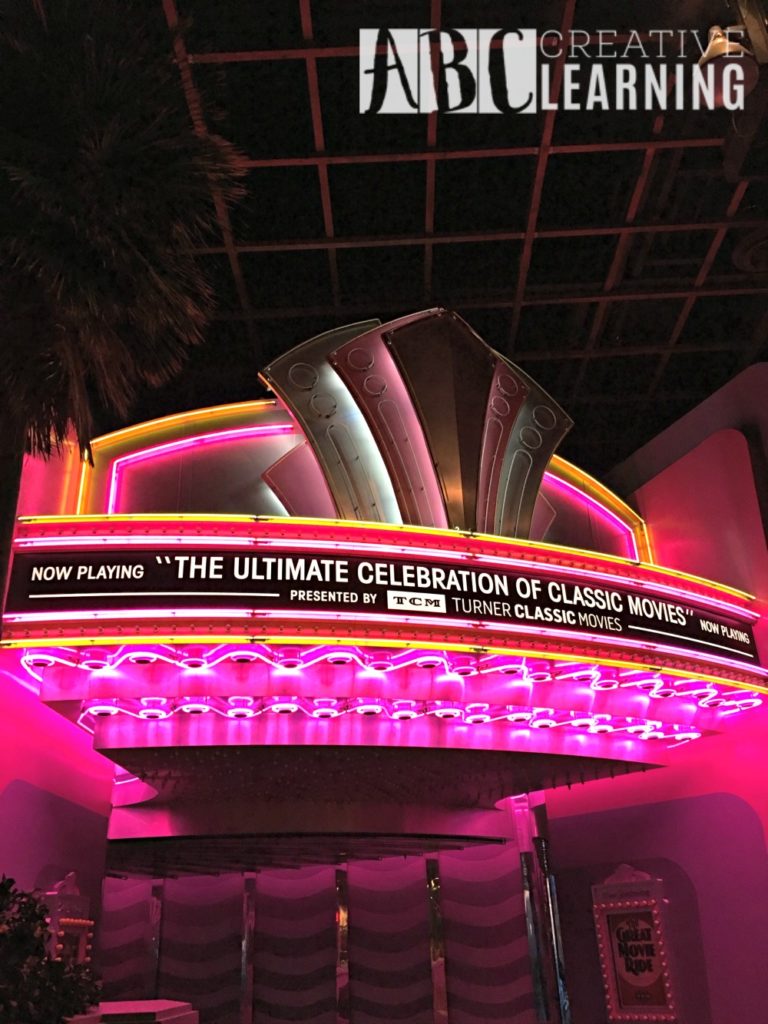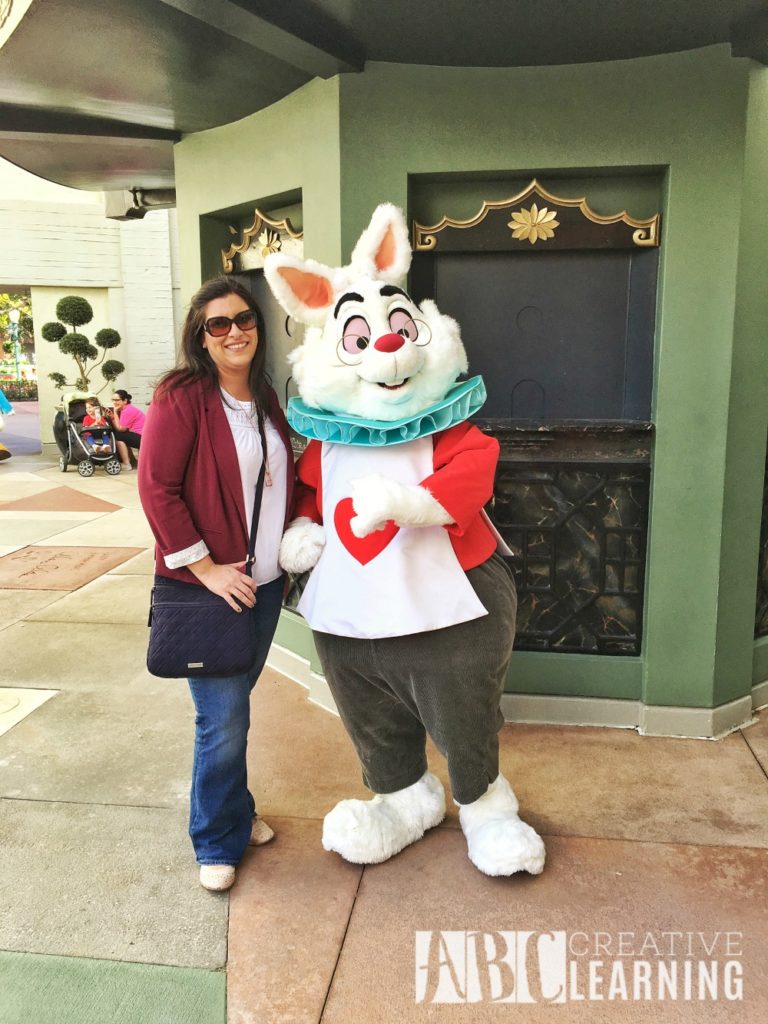 If you are a movie fan then this is the ride for you! This is my moms favorite ride because she is a movie fanatic! She knows every movie and every scene. My girls also love this ride because they get to see some of their own favorites like The Wizards of Oz and Mary Poppins!
Plus, you never know who you will bump into outside the theater! Keep those eyes opened!
Thrill Rides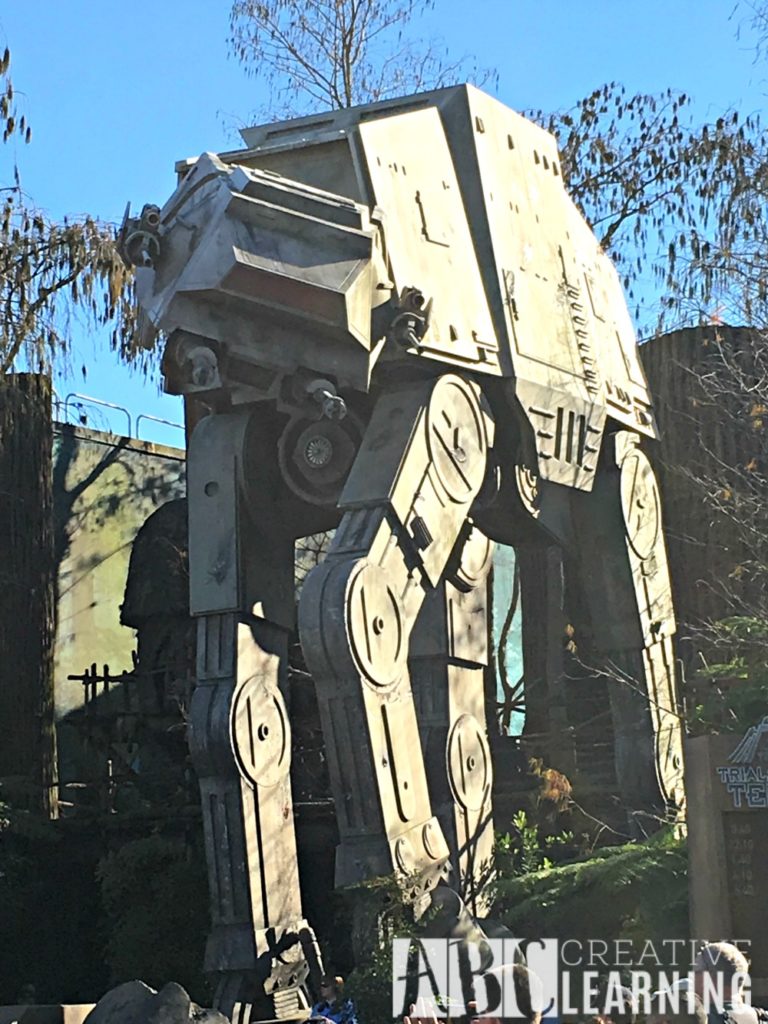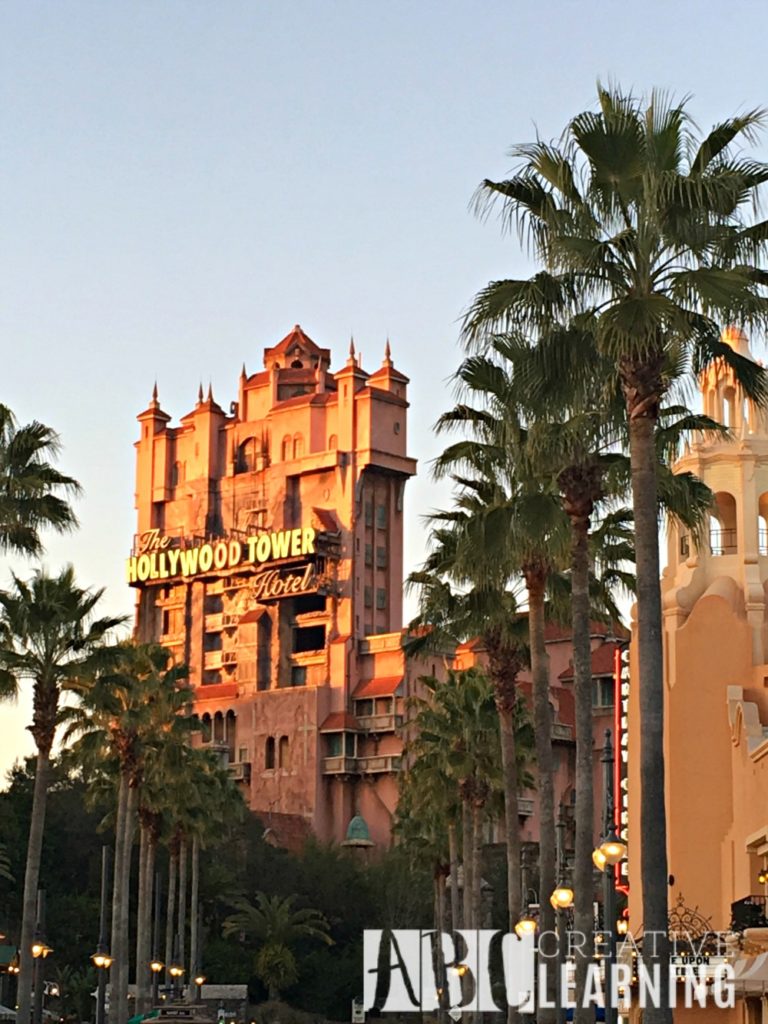 There are so many fun attractions to see at Hollywood Studios, but the rides are definitely not to miss! This is where you want to book the rest of your fast passes before visiting the park. Rides like Hollywoods Tower of Terror, Rock 'n' Roller Coaster, and Star Wars – The Adventure Continues are 3 of the most popular rides in the park along with Toys Story Mania.
Spectacular Shows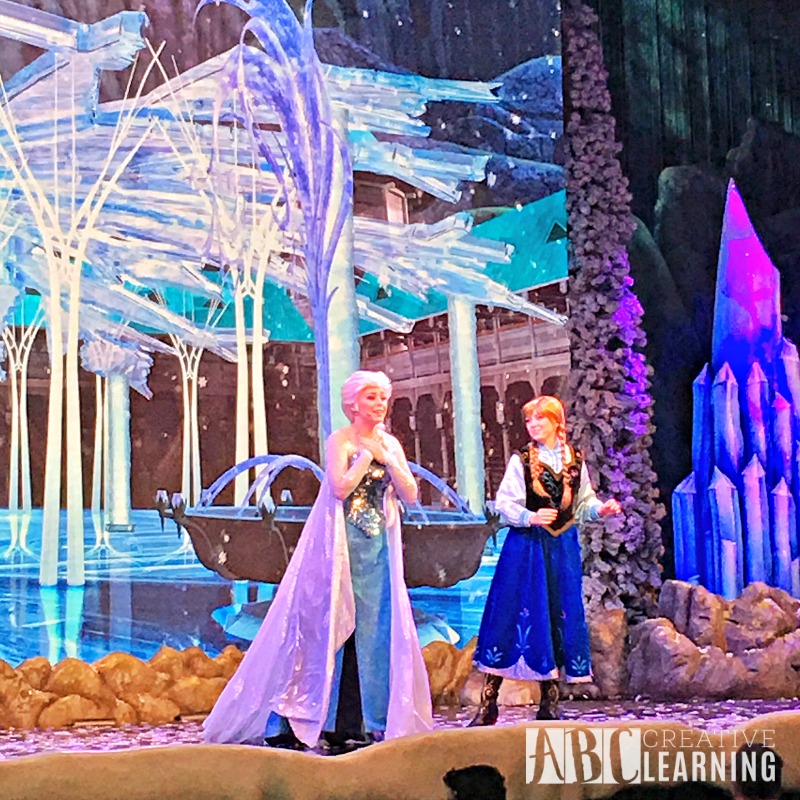 We love the Fantasmic Show at Disney's Hollywood Studios!! #Fantasmic #HollywoodStudios #Disney

A video posted by Victoria-ABC Creative Learning (@abccreativelearning) on

My girls love watching Disney shows at the theme parks! There are a few that are not to be missed like Voyage of the Little Mermaid, Beauty and the Beast-Live On Stage, For the First Time In Forever: A Frozen Sing-Along Celebration, and Fantastic!
Here are a few tips for each one of these shows:
Voyage of the Little Mermaid: No need for fast passes and is a must see for your princesses.
Beauty and the Best: Fast passes are good, but we have never gotten better seats using them. Again, another must see with your princesses. The show is very pretty!
A Frozen Sing-Along Celebration: Fast not needed here as well. They have moved the show to a much bigger theater and in my opinion every seat is a great seat here.
Fantasmic: We absolutely love this show and the wait is worth it. We alway get fast passes because we don't want to have to wait in line with the girls. It's great and all, but I highly suggest using your fast passes for the more crowded rides. Get some snacks and drinks once you get into the area and let the kids hang out for a bit before the show starts. Get there early though, it fills up pretty quickly! Oh, and they do have a dinner package that you can purchase which gives you reserved seating as well.
The VIP Treatment
We had the honor to have dinner at Disney's Hollywood Studios Back Stage Prop Shop. This is something you won't find in your theme park maps, but as a Disney fan I was ecstatic we got the opportunity to even check it out.
The Prop Shop is basically that, it houses props used in movies, parades, commercials, and mini shows done around the parks. The only way to experience the Back Stage Prop Shop is to rent out for weddings and private parties!
The Big Finale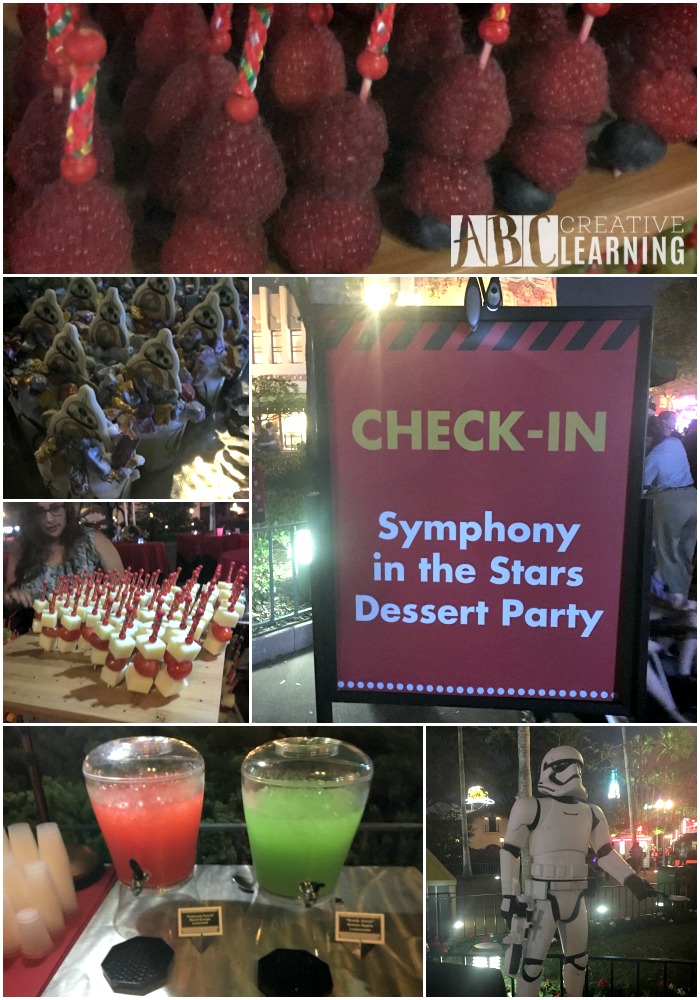 There is no better way to end your night at Hollywood Studios than by watching Symphony in the Stars Fireworks! No wait, there is! If you are watching the fireworks from the Galactic Spectacular Dessert Party area!
If you are a huge Star Wars fan and are looking to treat yourself, literally! You need to book your reservations with the Symphony in the Stars Dessert Party. The party includes appetizers, desserts, and drinks all from a private viewing area right in the middle of Hollywood Studios! The perfect spot to enjoy the fantastic show, without worrying about finding an early spot.
Take a sneak peak into the Symphony in the Stars: A Galactic Spectacular!
This all started with One Man's Dream!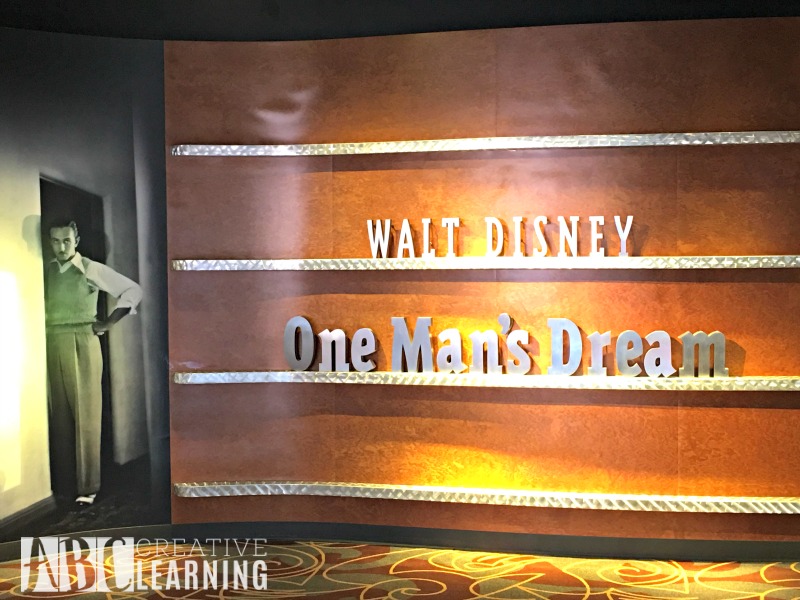 Plus, don't forget!! Zootopia is now playing in theaters everwhere!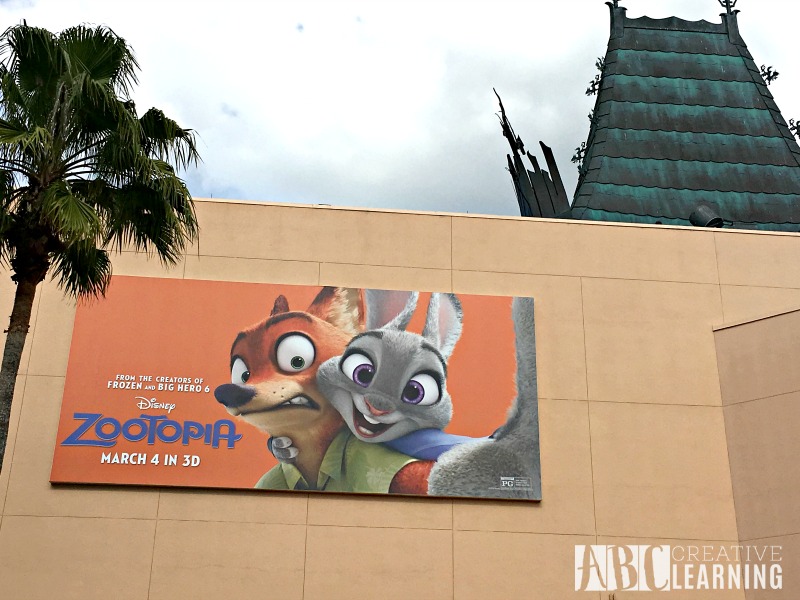 About Zootopia:
The modern mammal metropolis of Zootopia is a city like no other. Comprised of habitat neighborhoods like ritzy Sahara Square and frigid Tundratown, it's a melting pot where animals from every environment live together—a place where no matter what you are, from the biggest elephant to the smallest shrew, you can be anything. But when rookie Officer Judy Hopps (voice of Ginnifer Goodwin) arrives, she discovers that being the first bunny on a police force of big, tough animals isn't so easy. Determined to prove herself, she jumps at the opportunity to crack a case, even if it means partnering with a fast-talking, scam-artist fox, Nick Wilde (voice of Jason Bateman), to solve the mystery. Walt Disney Animation Studios' "Zootopia," a comedy-adventure directed by Byron Howard ("Tangled," "Bolt") and Rich Moore ("Wreck-It Ralph," "The Simpsons") and co-directed by Jared Bush ("Penn Zero: Part-Time Hero"), opens in theaters on March 4, 2016.
Like ZOOTOPIA on Facebook: https://www.facebook.com/DisneyZootopia

Follow ZOOTOPIA on Twitter: https://twitter.com/DisneyZootopia

Follow Disney Animation on Instagram: https://instagram.com/disneyanimation/

Visit Disney Animation on Tumblr: http://disneyanimation.tumblr.com/

Visit the official ZOOTOPIA website here: http://movies.disney.com/zootopia

ZOOTOPIA opened in theatres everywhere this past Friday, March 4th!
Have you had a chance to see all the new Star Wars shows and displays?