I was invited by Disney to attend the #ZootopiaEvent Press Junket at Walt Disney World in Orlando. Post sponsored by Disney, but all magical opinions are mine alone.
One of the things that I love about living in Florida is being able to visit some of our favorite Disney theme parks. As annual pass holders we probably visit once a week and my girls do not get tired of visiting at all! Especially with all the fun activities and rides they offer. Here are my top 7 Reasons To Visit Disney's Animal Kingdom Theme Park next time you are visiting Orlando, Florida!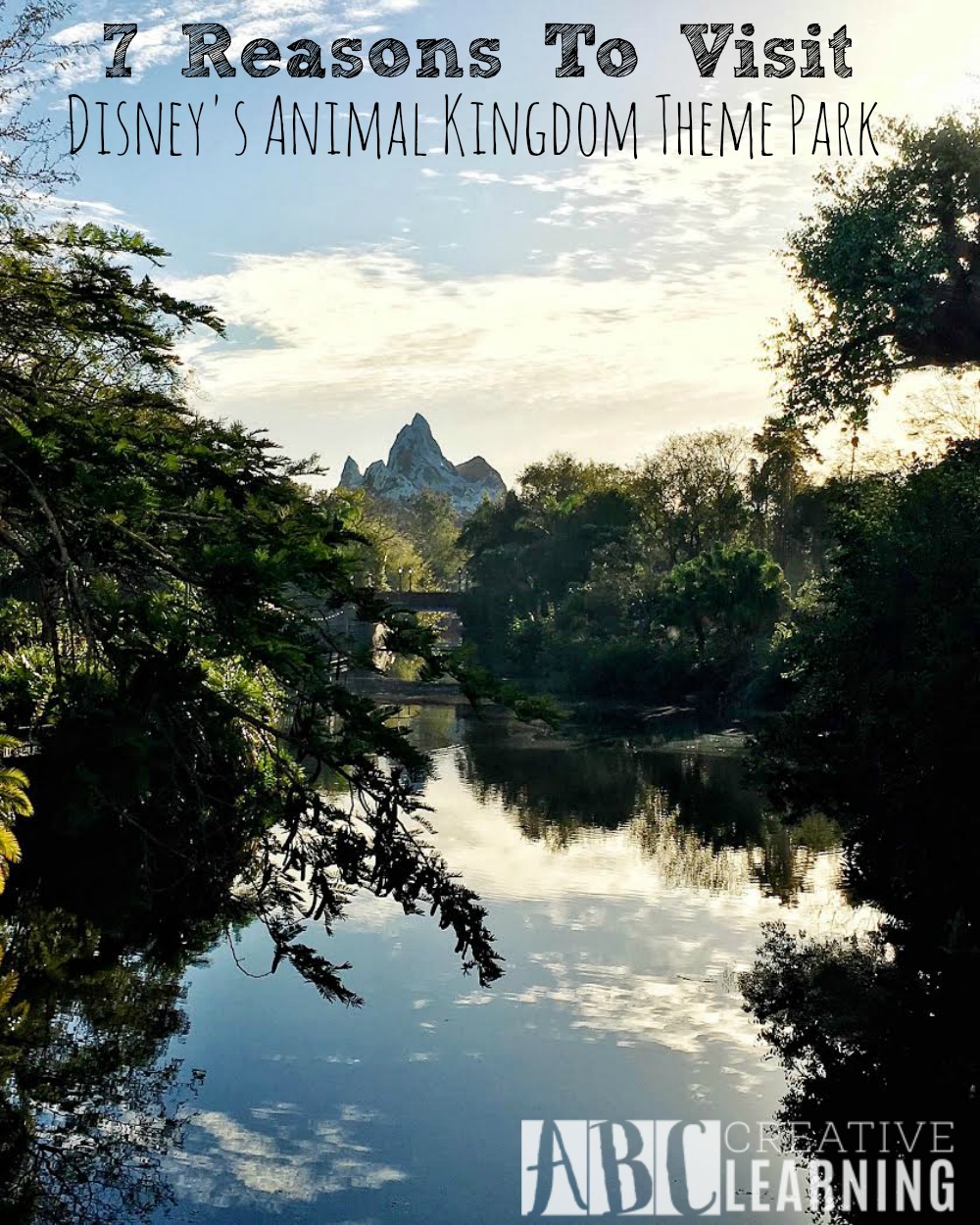 7 Reasons To Visit Disney's Animal Kingdom Theme Park
When visiting Disney theme parks we always think that they could only be enjoyed by families, but this is just not true! Disney parks are so much fun with our family, but just as much for adults! For the #ZootopiaEvent trip it was an awesome group of adults who are kid are heart just enjoying each others company and having a fantastic time!
If you ever have the opportunity to visit with a group of friends, I highly suggest it!
The Tree Of Life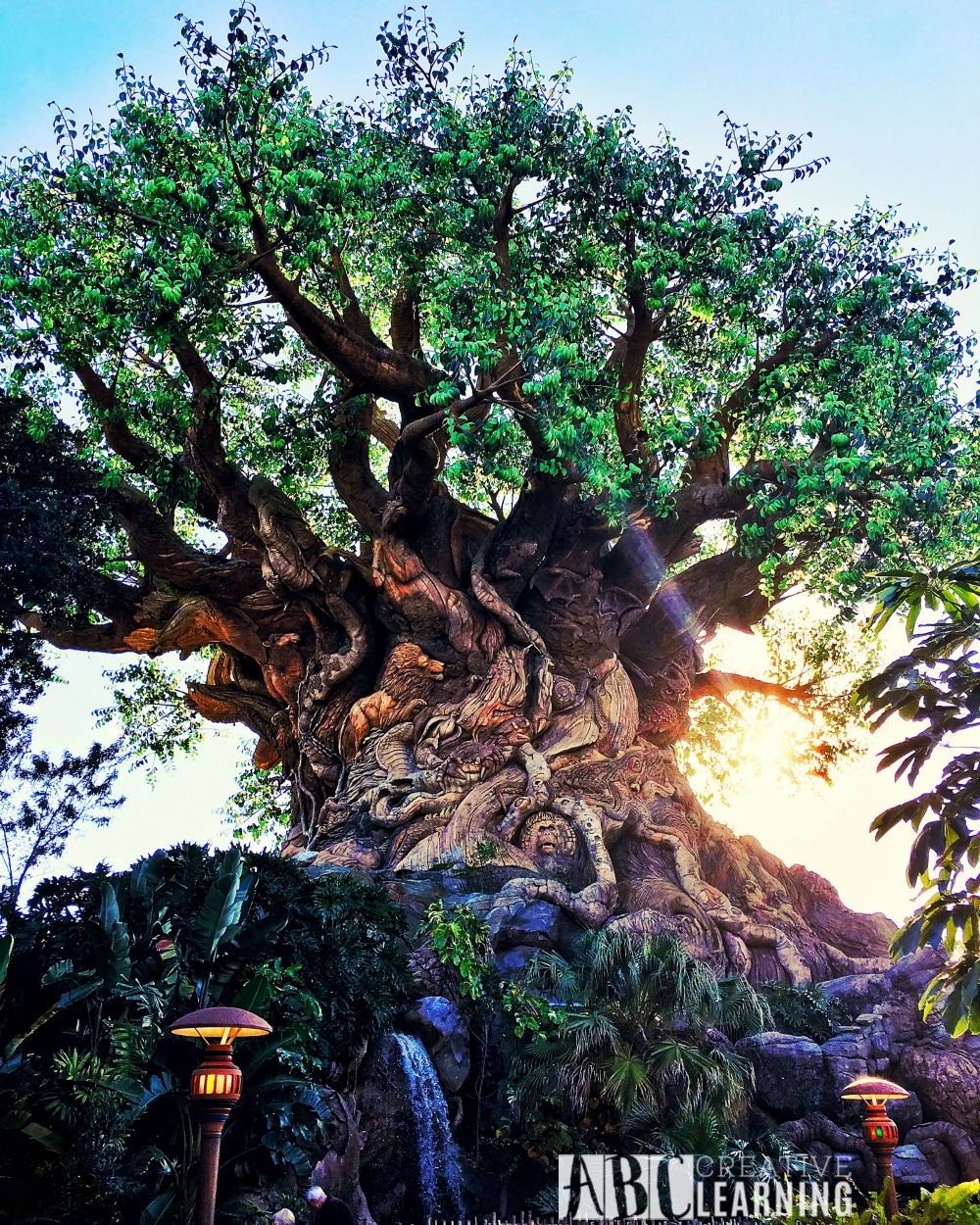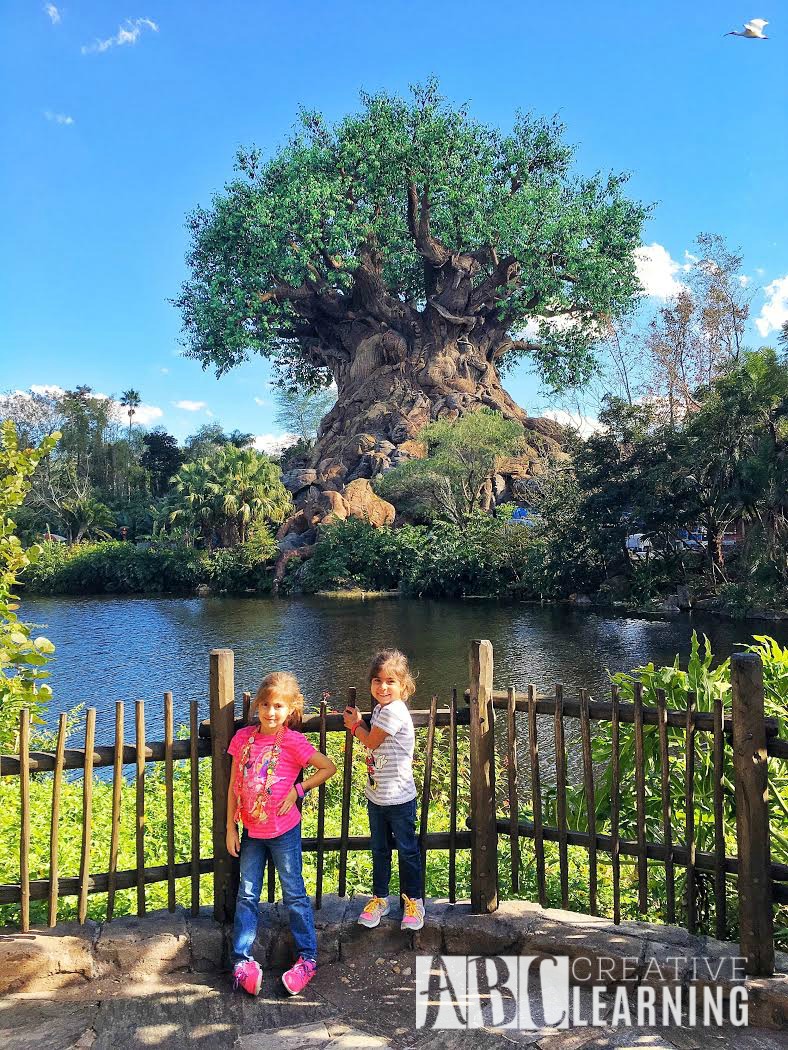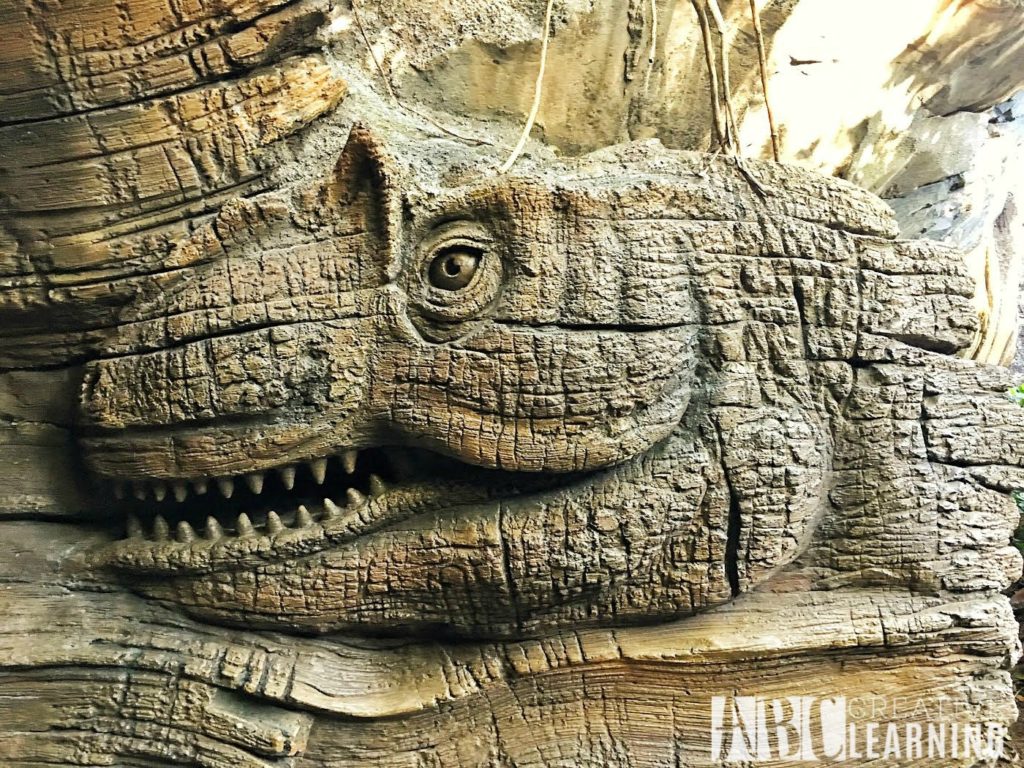 Taking a picture as soon as you walk into Disney's Animal Kingdom with the Tree of Life is just a must do! It's where your journey into the Circle of Life really begins. At 145 feet tall and 50 feet wide, this amazing tree holds over 300 carved animals.
To get a better picture of all of these animals make sure to check out the show It's Tough To Be A Bug. Where you are able to walk right underneath this magical tree and see some of the carved animals up close. There's also a hidden path towards the rights side of the tree.
Kilimanjaro Safaris and Animals Up Close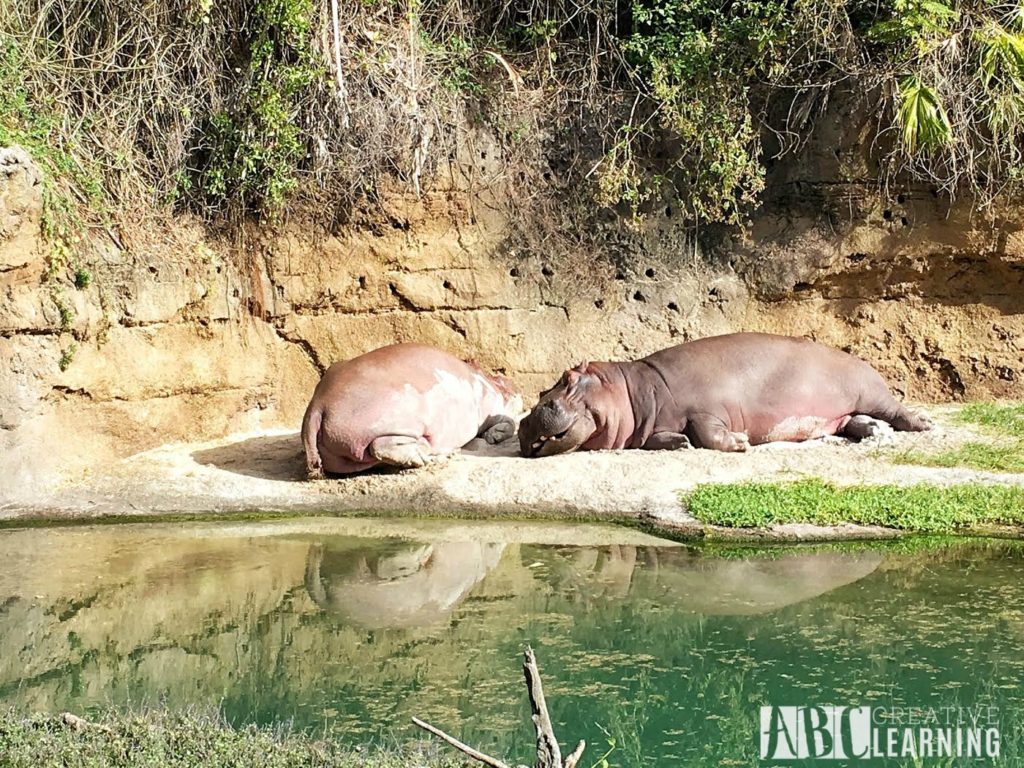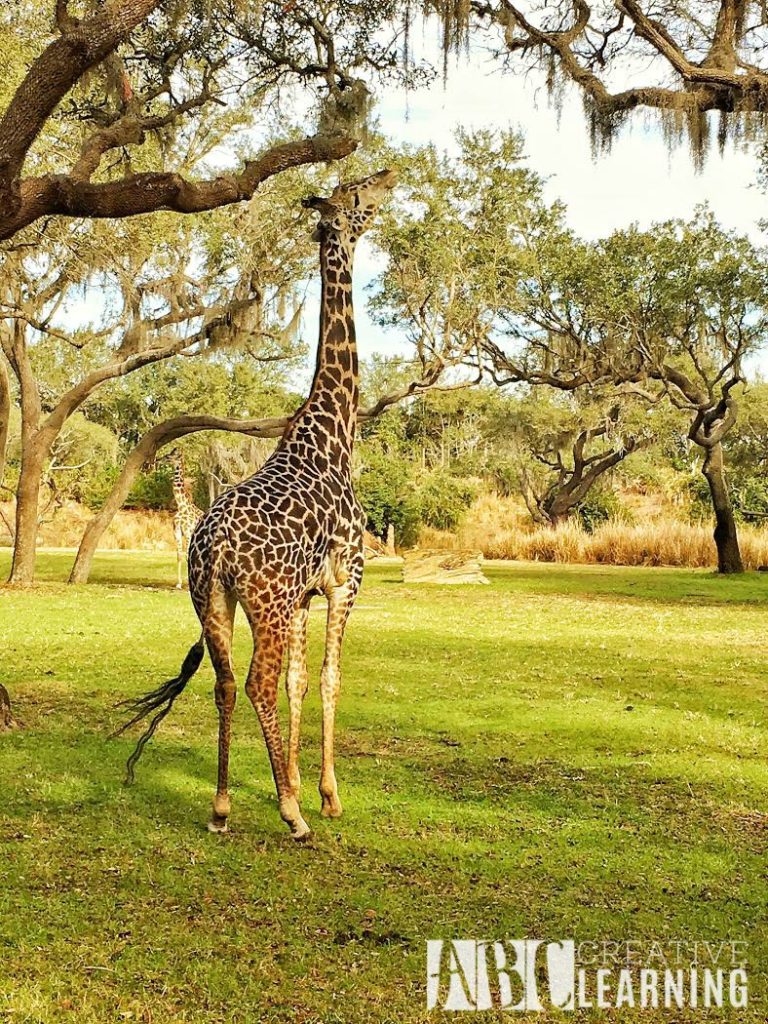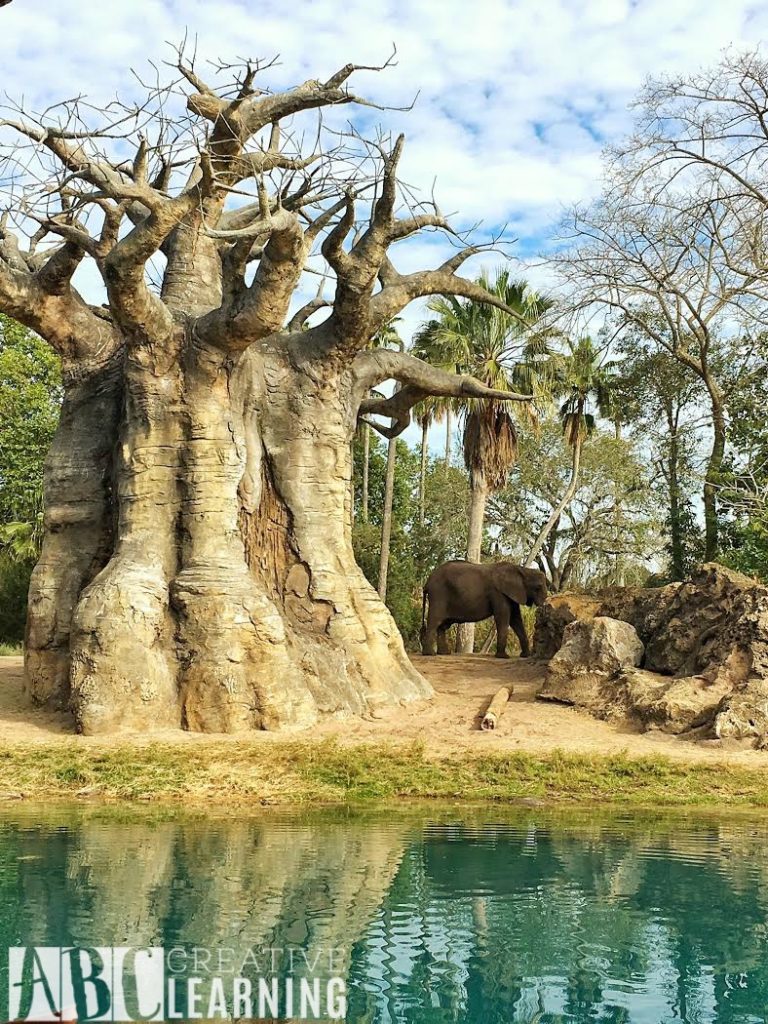 If you have ever dreamed of visiting Africa, but haven't had the chance to do so, then I highly suggest visiting the Animal Kingdom. It's such a phenomel and unique experience.
The entire park is filled with all types of animals, which you will find in their own natural habitat. Want to learn more in detail about them? Then make sure to grab your fast passes to the Kilimanjaro Safaris where a guide will drive you through the wilds of Africa and talk about the animals that inhabit the Animal Kingdom.
This is one of the more popular ride in the park, so a fast pass is a must.
Thrills for Kids and Adults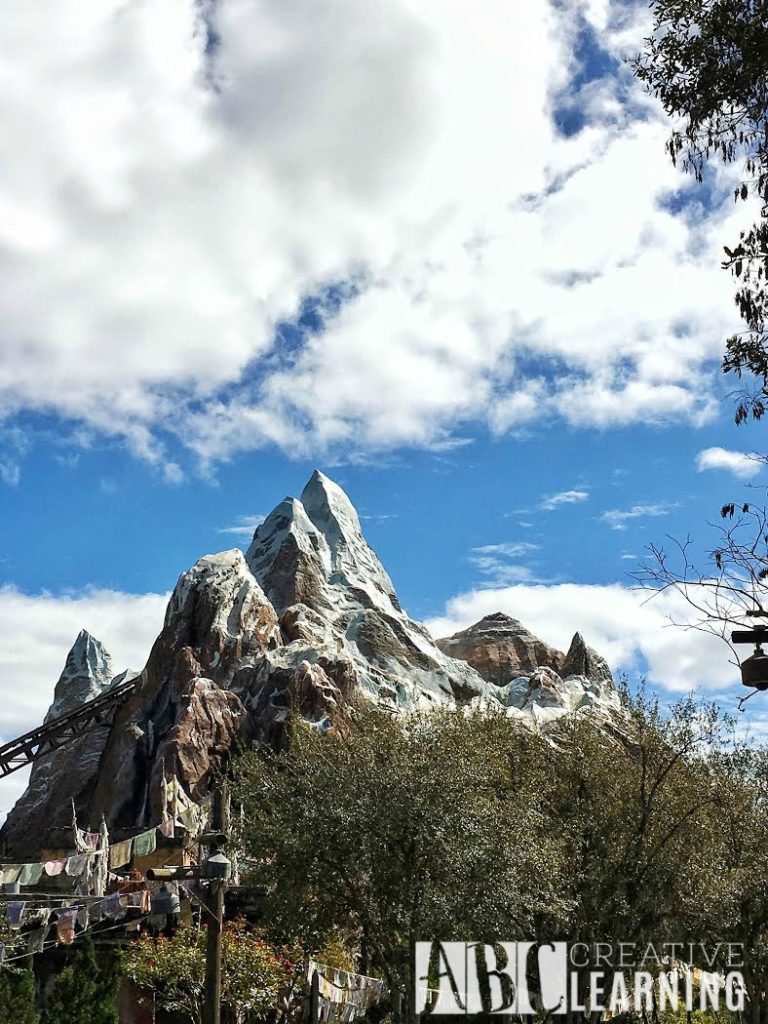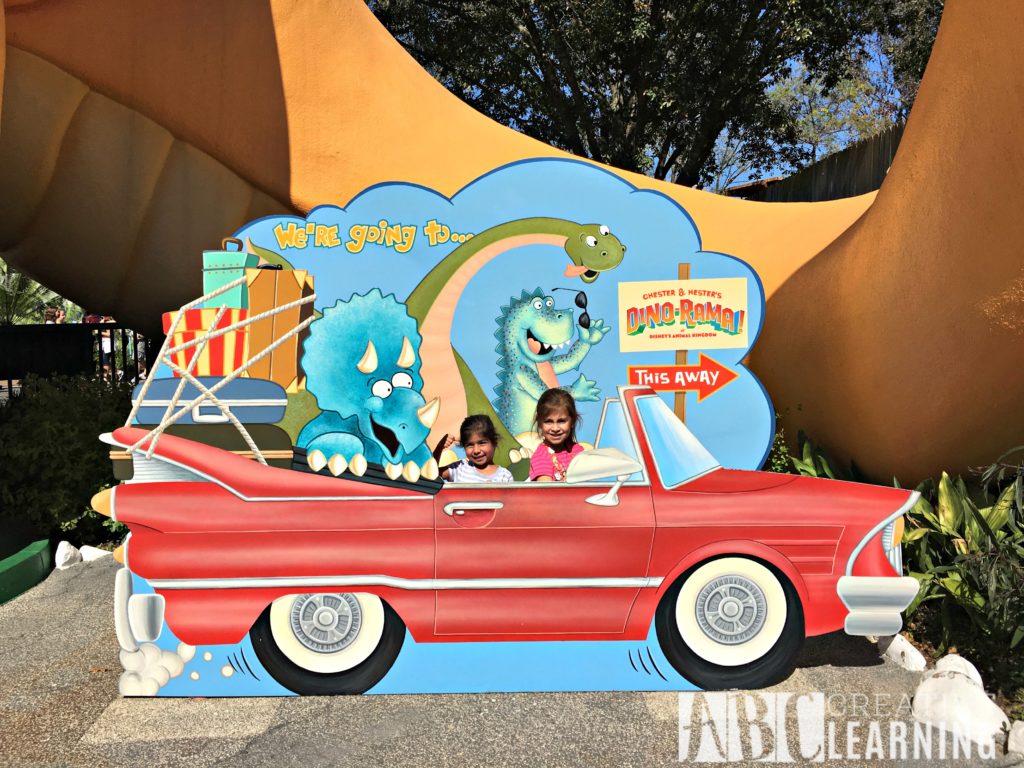 Animal Kingdom has a bit of everything for the young and the young at heart! My oldest daughter and myself love fast and thrilling, while my younger daughter and daddy prefer a more laid back atmosphere. So, it works out perfectly!
If you love fast, then don't forget to check out Dinosaur, Expedition Everest, and Primeval Whirl. Don't worry there's lots of fun rides for the kiddos as well! Make sure to grab fast passes for these rides as well, they are also pretty popular so the lines can get pretty long.
Make sure to check out The Boneyard, Wildlife Express Train, and Triceratops Spin! The little ones are sure to love it!
Amazing Shows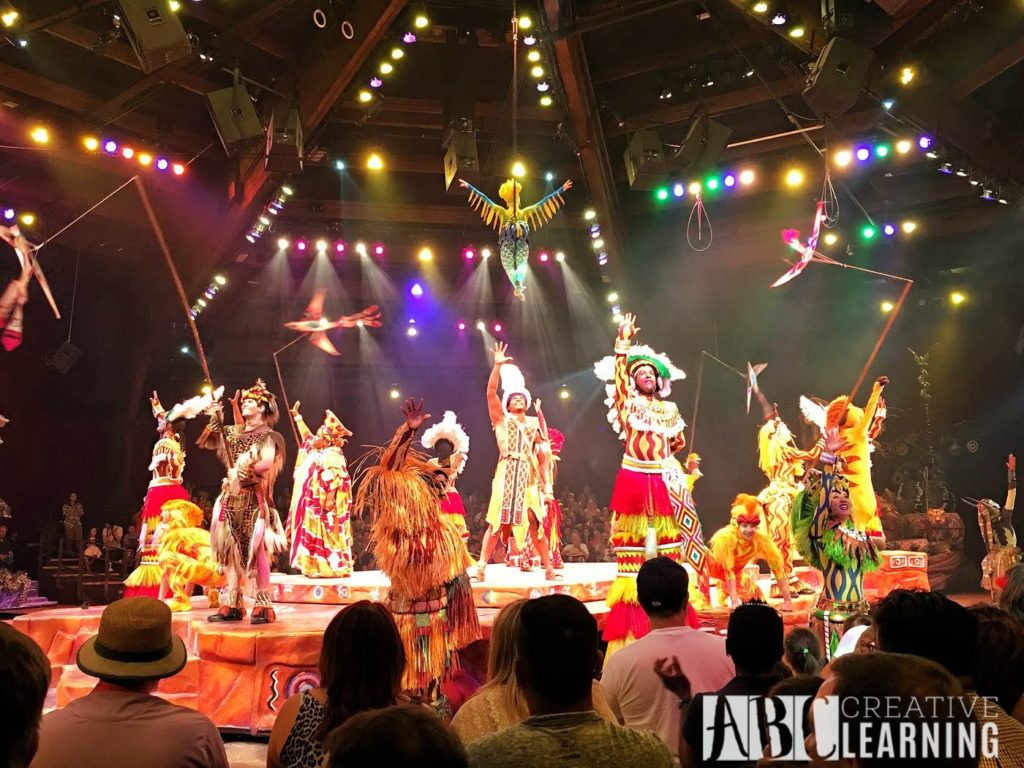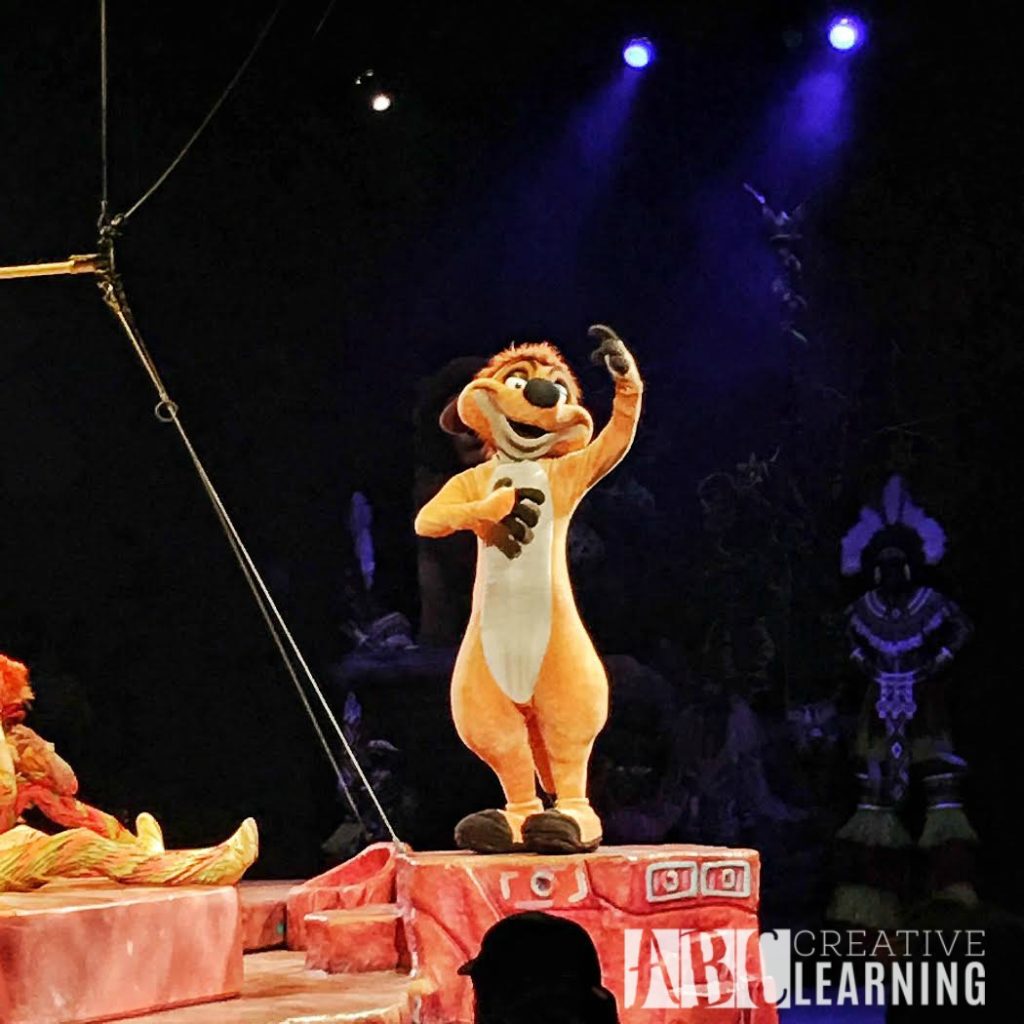 If you love shows, then you can't miss watching Finding Nemo The Musical and Festival of the Lion King! Both shows are absolutely phenomenal filled with music, dancing, and of course a great story!
Worried about the kiddos not sitting still? No worries, the shows are so exciting that I guaranteed that they will and they will love it! No need for fast passes because there are shows running throughout the day. Just make sure to plan your shows accordingly to your day so that you don't miss out on watching them.
Authentic Food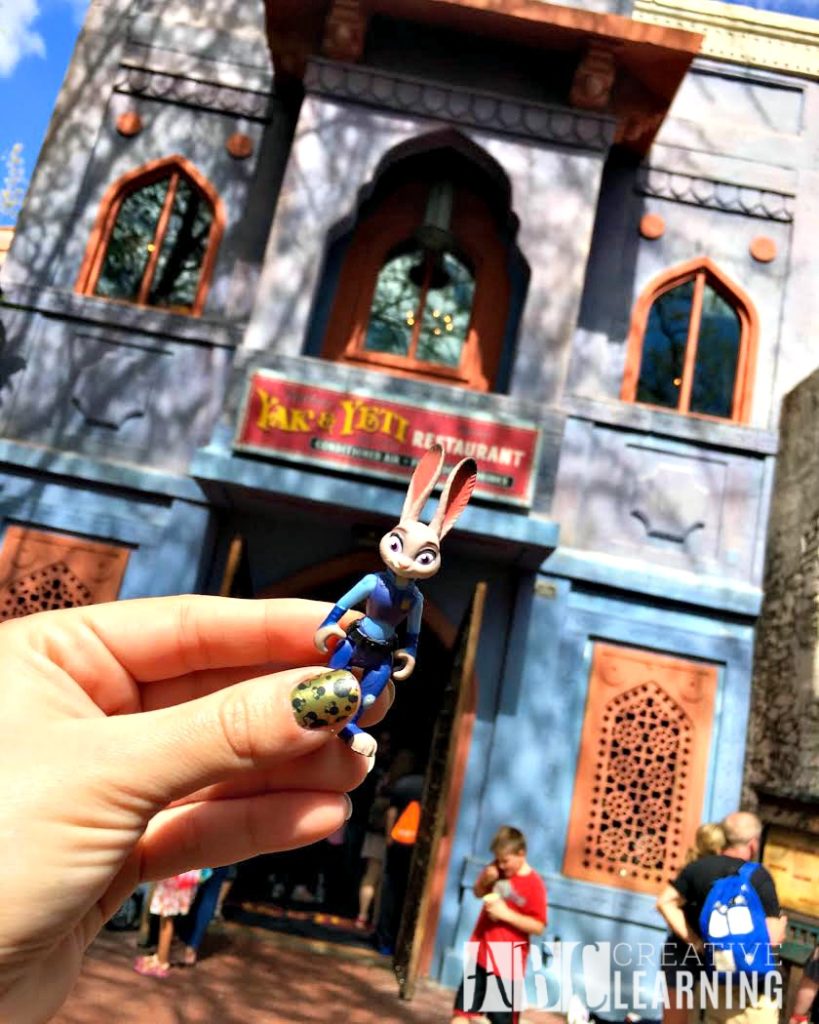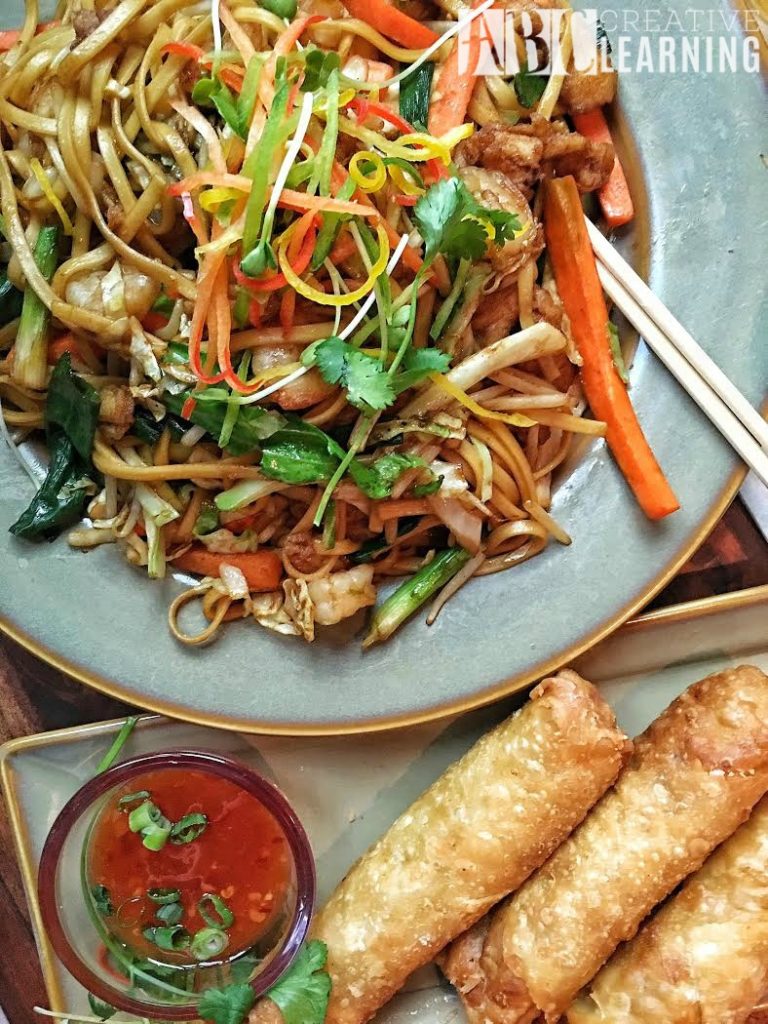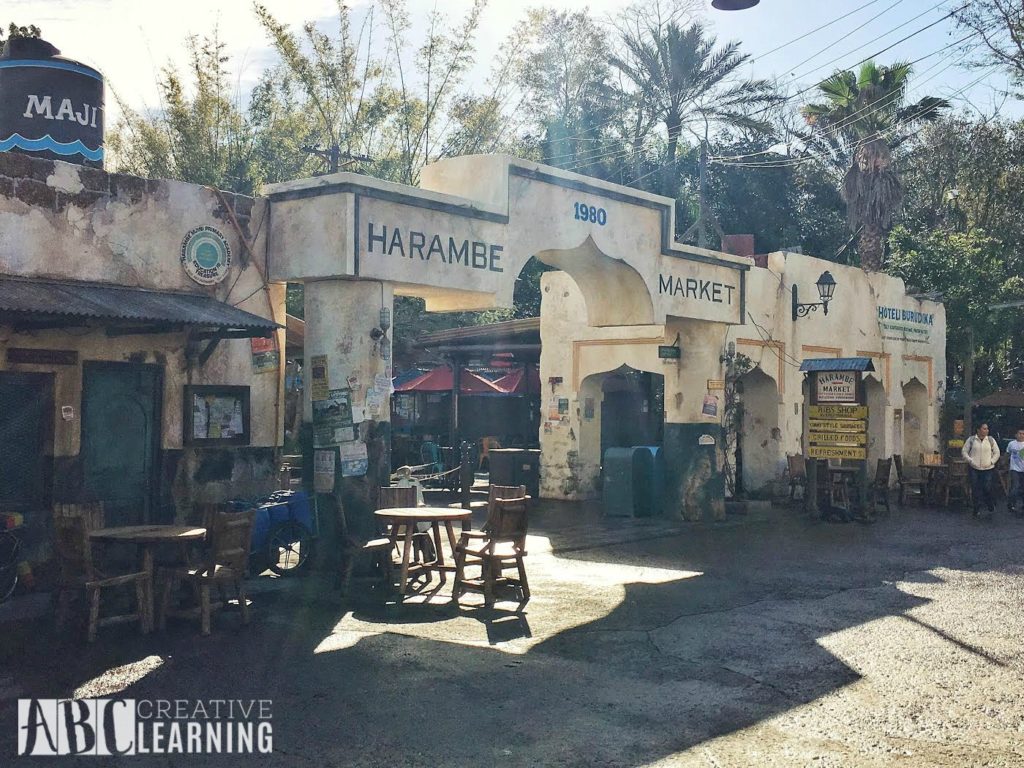 When visiting the Animal Kingdom you will find some amazing authentic African and Asian foods. Whether, it's a quick service or you make reservations at one of their many restaurants, there is something for everyone in the family!
If you're like me and just have to try some amazing food, then I highly recommend the Yak and Yeti. It has an excellent menu and I know you will love it!
Also, check out the newest section in Animal Kingdom, the Harambe Market where you will find 4 different walk up windows to order food and drinks from. Each offering a different taste of Africa.
Once In A Lifetime Tours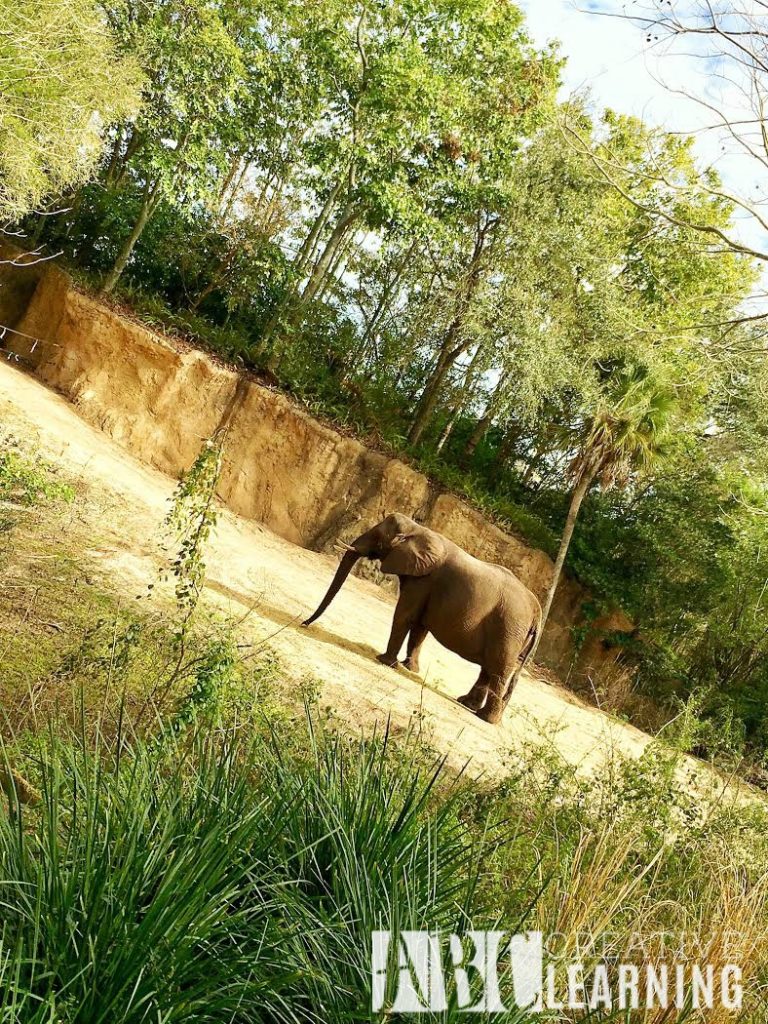 One of the things that Disney has that not many people realize are tours, but at the Animal Kingdom these tours become an adventure of learning.
The Animal Kingdom offers two different tours, Wild Africa Trek and Backstage Tales. Although, I haven't had the opportunity to check out Wild Africa Trek, I've heard amazing things and I'm hoping to surprise my hubby this year with this adventure in June.
I did get the amazing pleasure to go on the Backstage Tales while on my #ZootopiaEvent day at the Animal Kingdom. What I loved most about this program is how educational it was. This is something I'm going to keep in mind for my girls when they are a bit older and fully understand what they are apart of.
Being able to go backstage and see first hand how these animals are taken care of, how they are fed, how doctors heal then return home, and how they live in their environment was definitely a once in a lifetime experience. We even got a chance to be right up front with an elephant and had the opportunity to ask their care takers all sort of questions.
Keep an eye out in the next week or two, I will be sharing more in details about this amazing adventures in case you are curious or thinking about doing while at Disney's Animal Kingdom theme park.
Special Disney Characters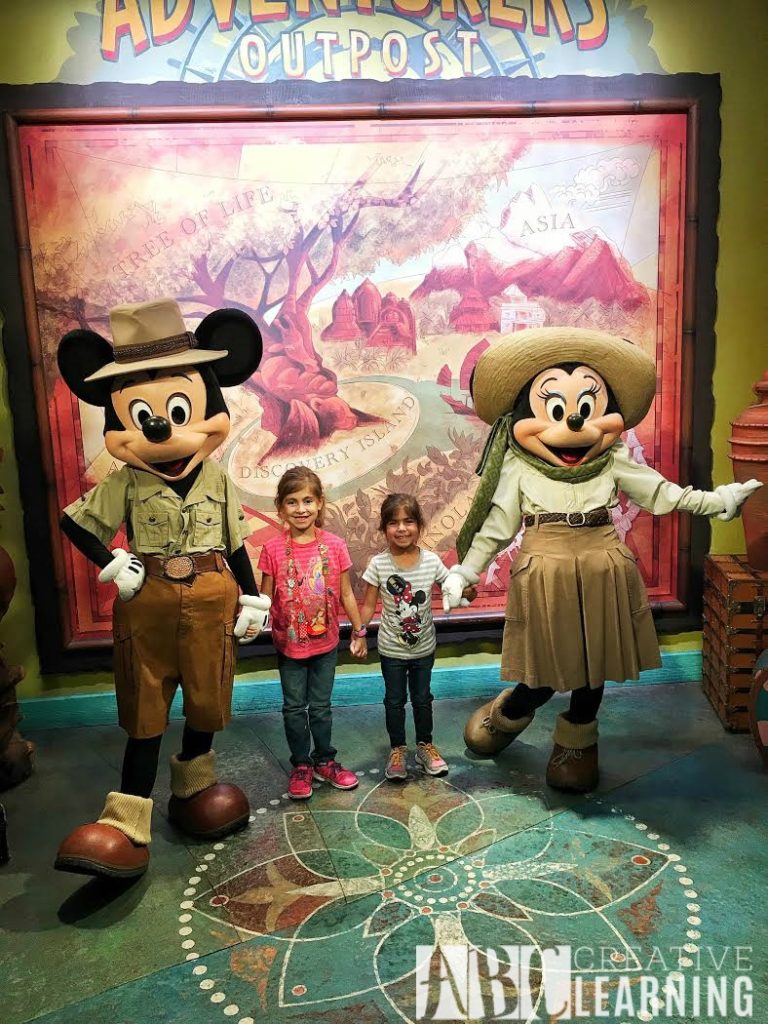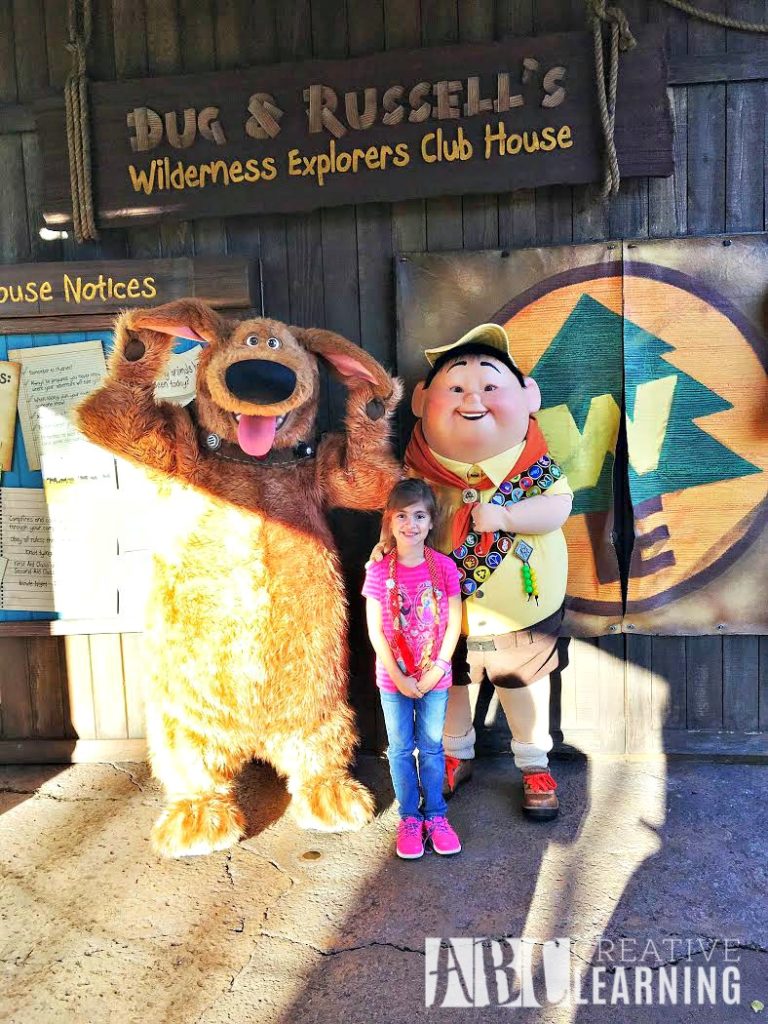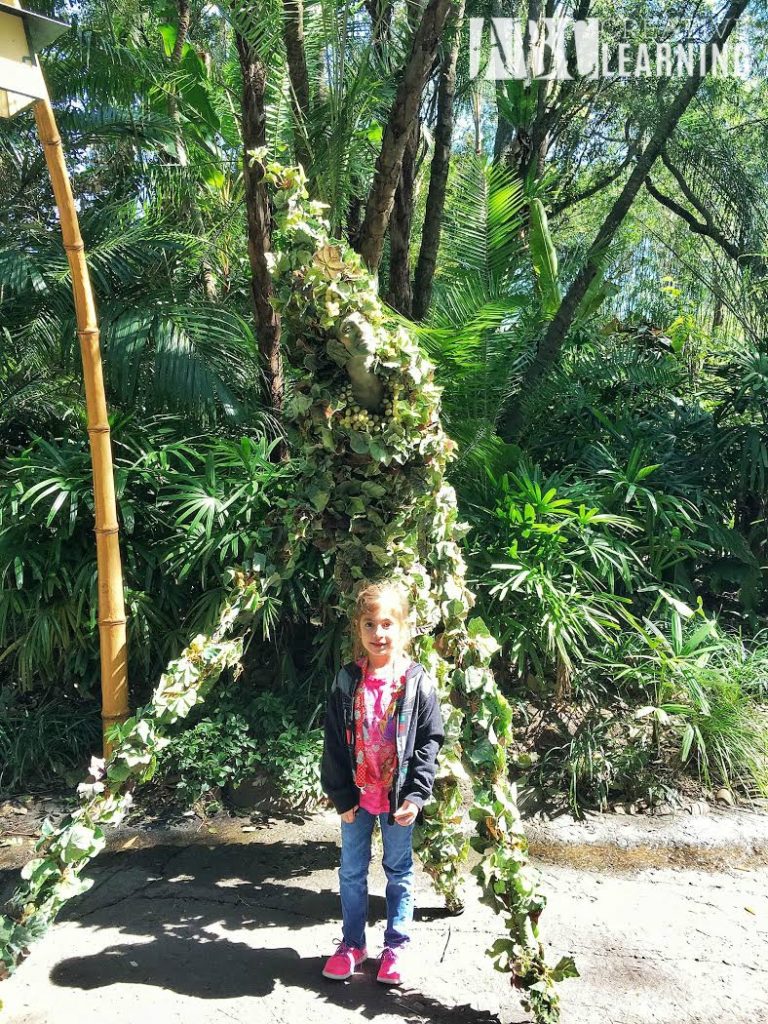 Disney parks are known for of course character meet and greet, but did you know that you can meet characters at the Animal Kingdom that you will not be able to see in any of the other parks? Think about all those Disney movies that are filled with animals, wild adventures, and the jungle. These are the characters you will find here.
Characters like Tarzan, Pocahontas, Timon & Pumba from the Lion King, Dug & Russell from Up, and how about the character you see in the picture above with my daughter. Do you see her? This is DiVine and she is hard to spot and rarely seen at the park. My daughter was so excited to have seen her and pose with her during one of our recent trips to the park. So, make sure to keep those eyes opened, especially in the bushes!
Then of course they have some of you favorites like Daisy, Donald, Mickey, and Minnie dressed in Safari costumes.
One More I Promise…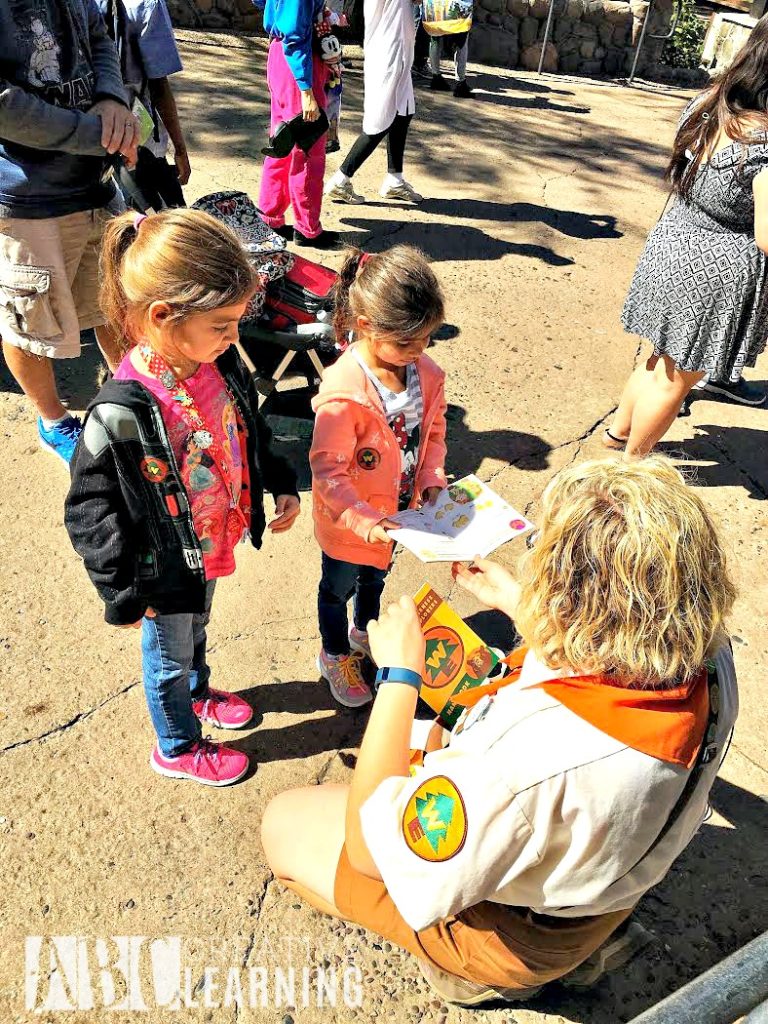 I know I was going to share only 7, but I have to share one of my girls favorite things to do at the Animal Kingdom and that's becoming Wilderness Explorers just like Russell from the Disney movie Up! Here they are taking the explorers oath and earning their first badge of the day.
Children walk around the park learning hands on about animals, their habitat and our Earth. All while earning 30 badges total from around the park. I will be sharing a detailed post on this soon as well!
Well, there you go! If these 7, I mean 8 reasons don't make you want to visit Animal Kingdom, I really don't know what will! It's an exciting way to learn about culture, animals, and the environment that surrounds us! Hope to see you around Animal Kingdom soon!
Rivers of Light Nighttime Spectacular coming to Disney's Animal Kingdom this Spring! Make sure to keep an eye out for that as well! We can't wait to check it out!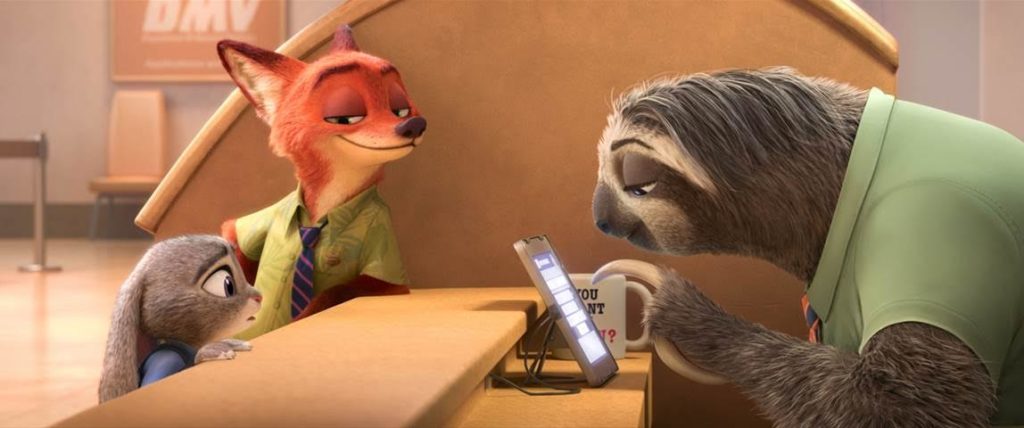 Zootopia is now playing in theaters!!
About Zootopia:
The modern mammal metropolis of Zootopia is a city like no other. Comprised of habitat neighborhoods like ritzy Sahara Square and frigid Tundratown, it's a melting pot where animals from every environment live together—a place where no matter what you are, from the biggest elephant to the smallest shrew, you can be anything. But when rookie Officer Judy Hopps (voice of Ginnifer Goodwin) arrives, she discovers that being the first bunny on a police force of big, tough animals isn't so easy. Determined to prove herself, she jumps at the opportunity to crack a case, even if it means partnering with a fast-talking, scam-artist fox, Nick Wilde (voice of Jason Bateman), to solve the mystery. Walt Disney Animation Studios' "Zootopia," a comedy-adventure directed by Byron Howard ("Tangled," "Bolt") and Rich Moore ("Wreck-It Ralph," "The Simpsons") and co-directed by Jared Bush ("Penn Zero: Part-Time Hero"), opens in theaters on March 4, 2016.
Like ZOOTOPIA on Facebook: https://www.facebook.com/DisneyZootopia

Follow ZOOTOPIA on Twitter: https://twitter.com/DisneyZootopia

Follow Disney Animation on Instagram: https://instagram.com/disneyanimation/

Visit Disney Animation on Tumblr: http://disneyanimation.tumblr.com/

Visit the official ZOOTOPIA website here: http://movies.disney.com/zootopia

ZOOTOPIA opened in theatres everywhere this past Friday, March 4th!
Will you be visiting Animal Kingdom soon? Have you visited Animal Kingdom and if you have what's your favorite part?