I hope you all were following our magical adventures for the #ZootopiaEvent at Walt Disney World in Orlando, FL where we learned all about Disney's newest animation film Zootopia. Yes, this basically happened right in my backyard and I couldn't have been more excited to be apart of it all. We were all really lucky to be staying at Walt Disney Worlds most beautiful and unique hotel ever! So, today I want to share with you all my Reasons To Stay At Disney's Animal Kingdom Lodge with your family or alone! Either way, it's a wild stay!
I was invited by Disney to attend the #ZootopiaEvent at Walt Disney World in Orlando. My hotel and park tickets were taken care of for me, but all magical opinions are mine alone.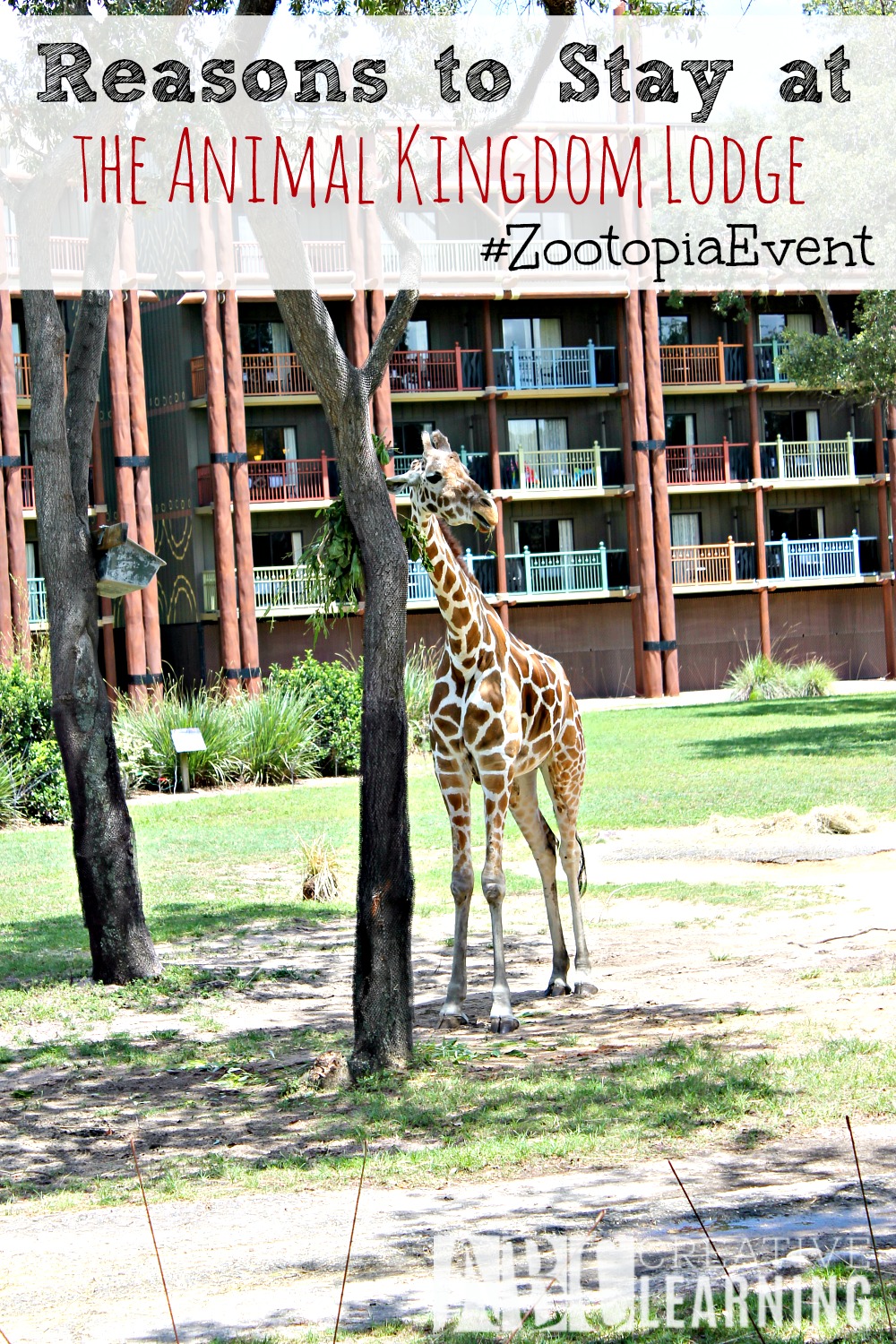 Reasons To Stay At Disney's Animal Kingdom Lodge #ZootopiaEvent
Disney's Animal Kingdom Lodge is one of those resorts that if you are visiting Walt Disney World it's definitely a must visit! Ever wanted to visit Africa, but it's too far away? Well, I believe that the Animal Kingdom Lodge is definitely the next best things! So much so that it was part of the inspiration for Disney's newest animated movie Zootopia!
There are so many reasons why you should stay at Disney's The Animal Kingdom Lodge, but I'm going to share with you all my top reasons!
Amazing Views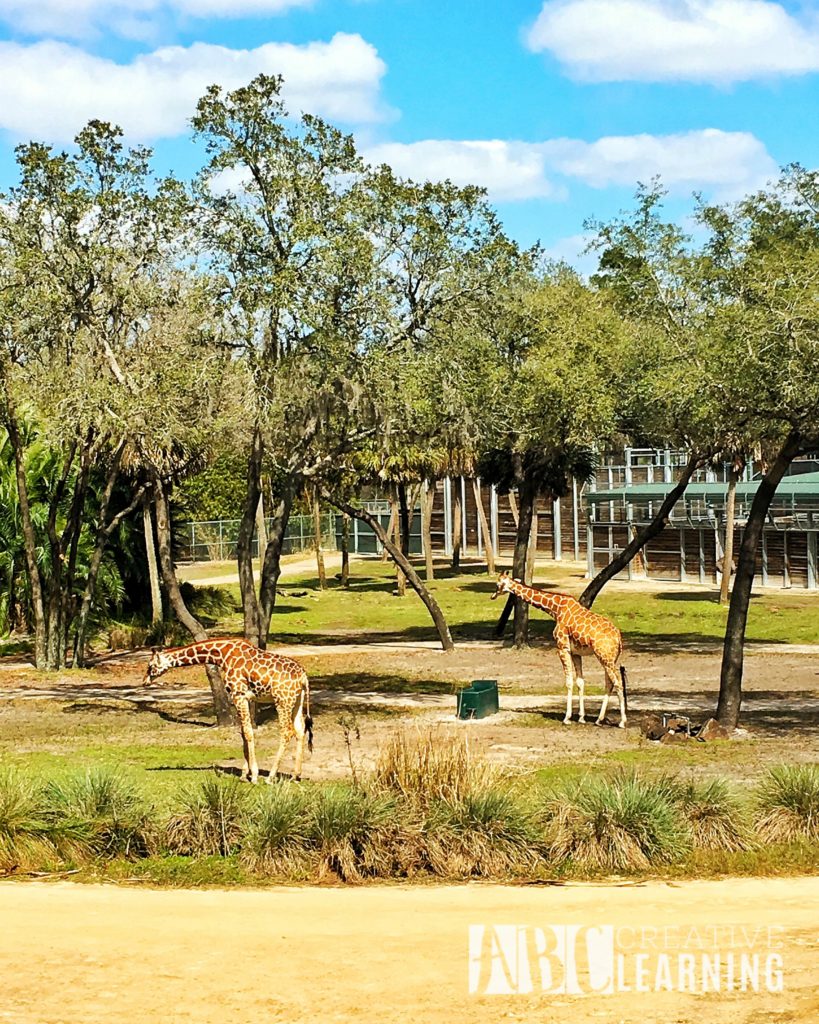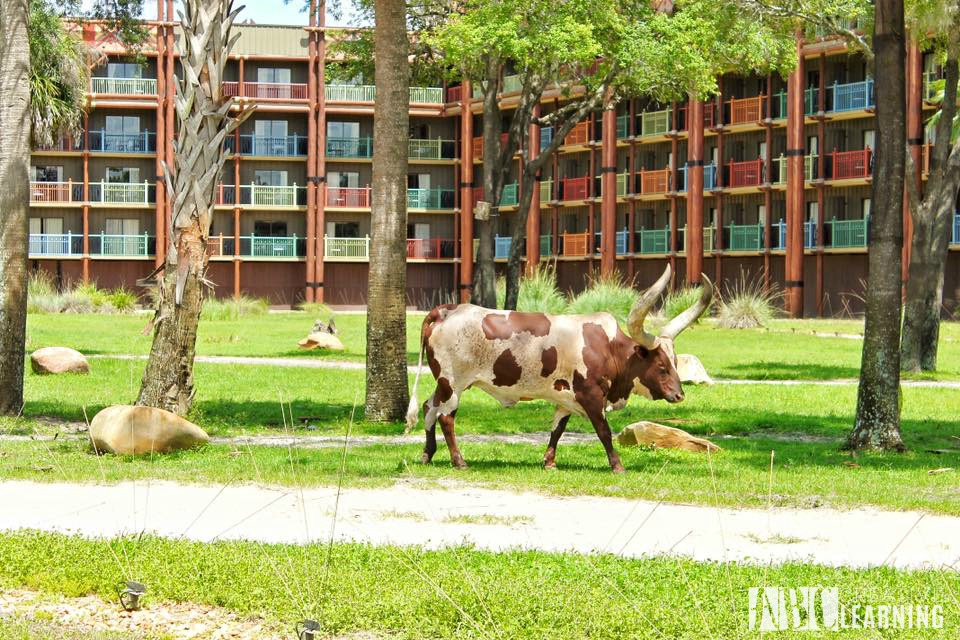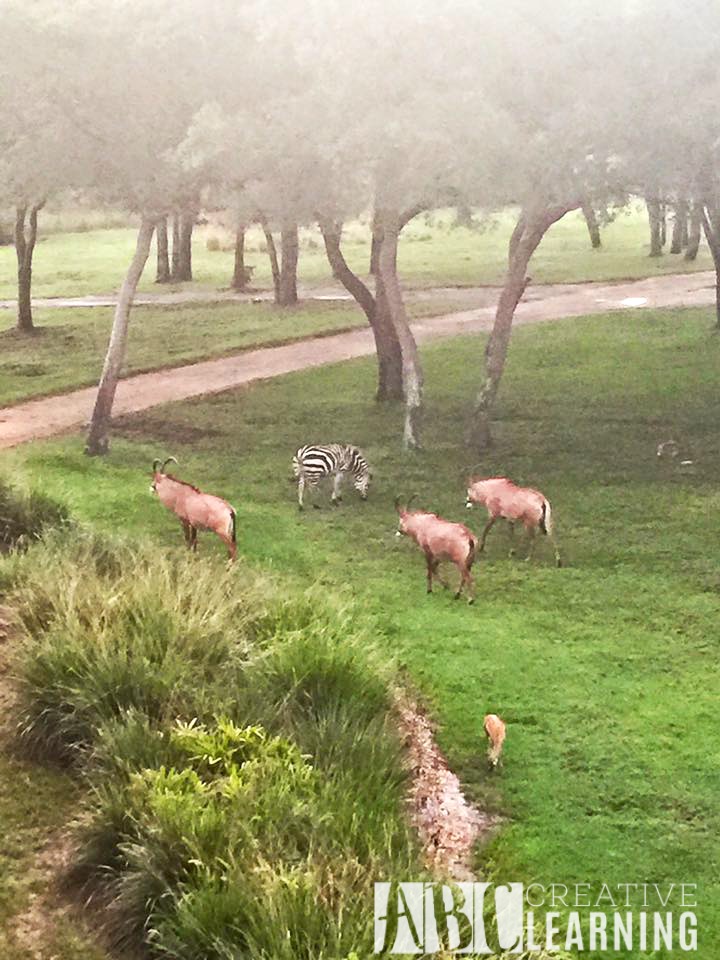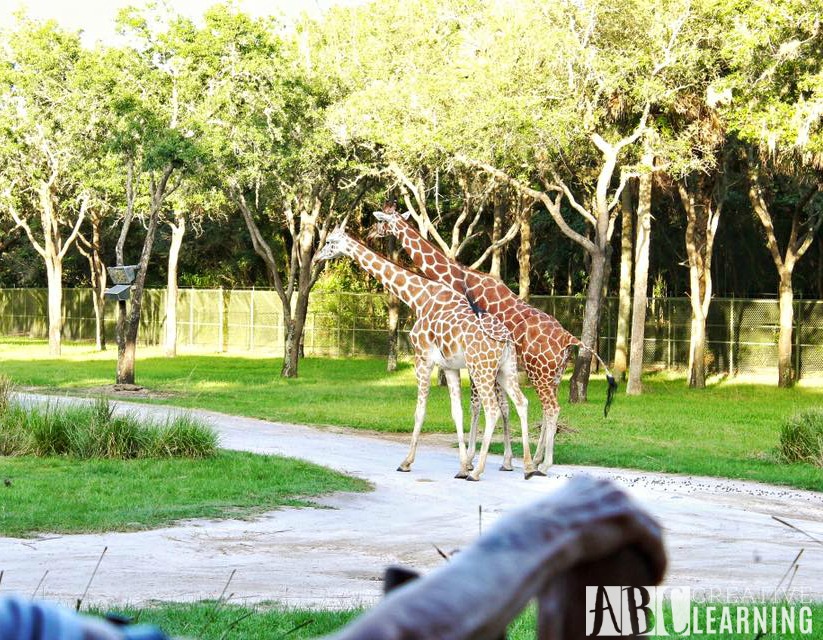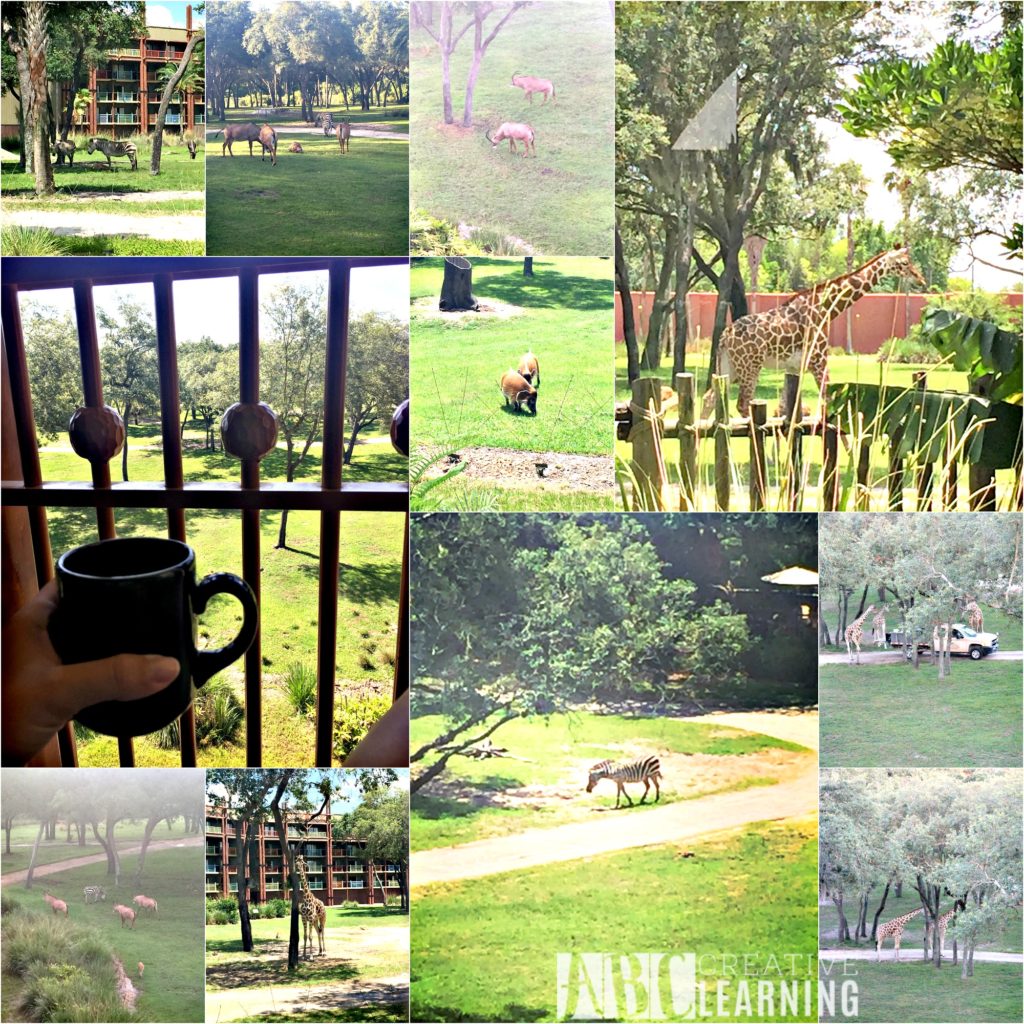 In all honesty, amazing views is just an understatement! These views whether you have a Savanna view room or not, are breathtaking! Imagine waking up in the morning, opening up your curtains and right in from of you is a giraffe eating breakfast! Or heading over to the restaurant for a nice lunch and right out your window, there is a zebra munching on their lunch!
The Animal Kingdom Lodge really took the time to make sure to present these animals in every angle and in as a natural habitat as possible for them and for their guests.
If you want to make sure to wake up with such an amazing view, make sure to reserve a Savanna room in the Jambo House. Don't worry if you don't, you can see the animals from all over the resort. Including viewing areas, nighttime vision, and outdoor patios overlooking the Savanna. My only problem… I DIDN'T WANT TO LEAVE!
Family Friendly Rooms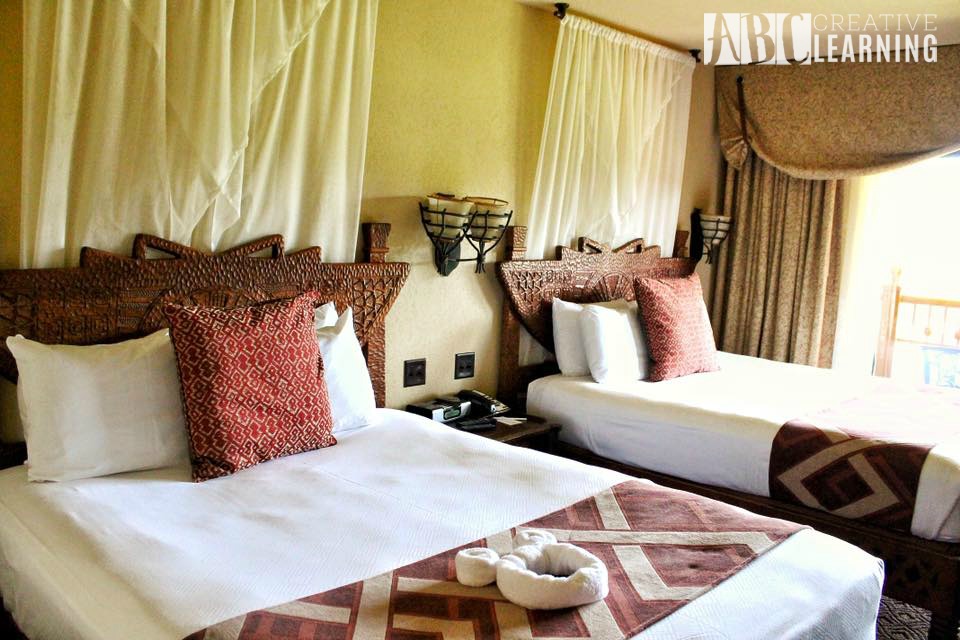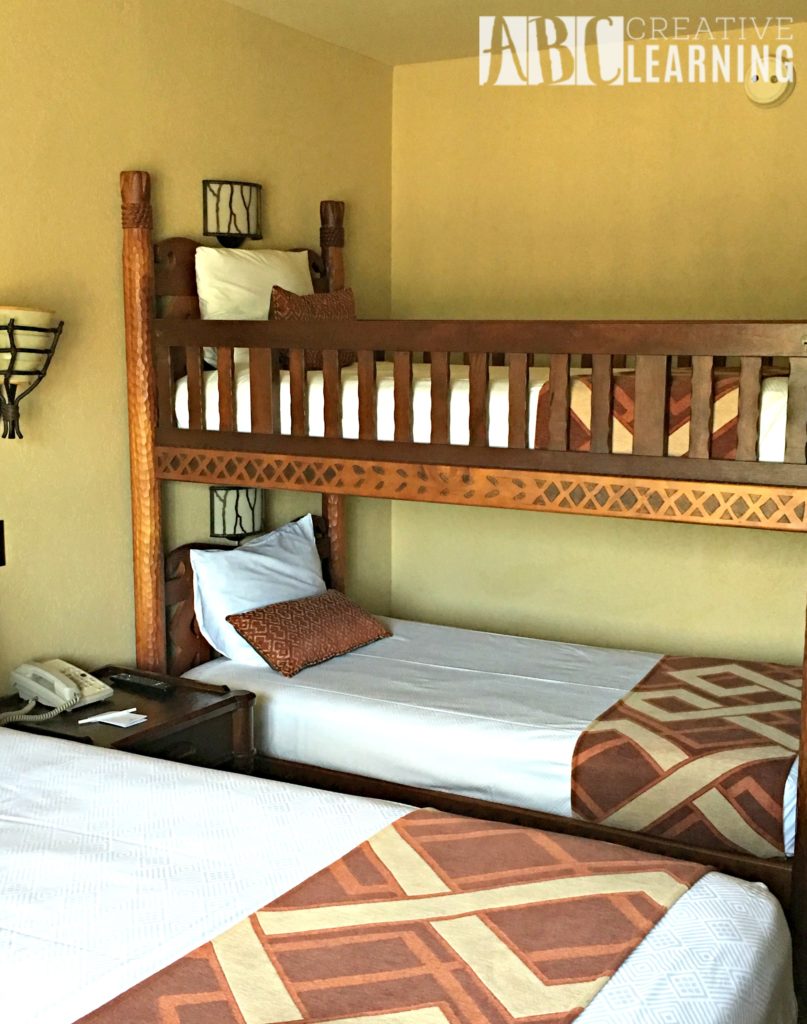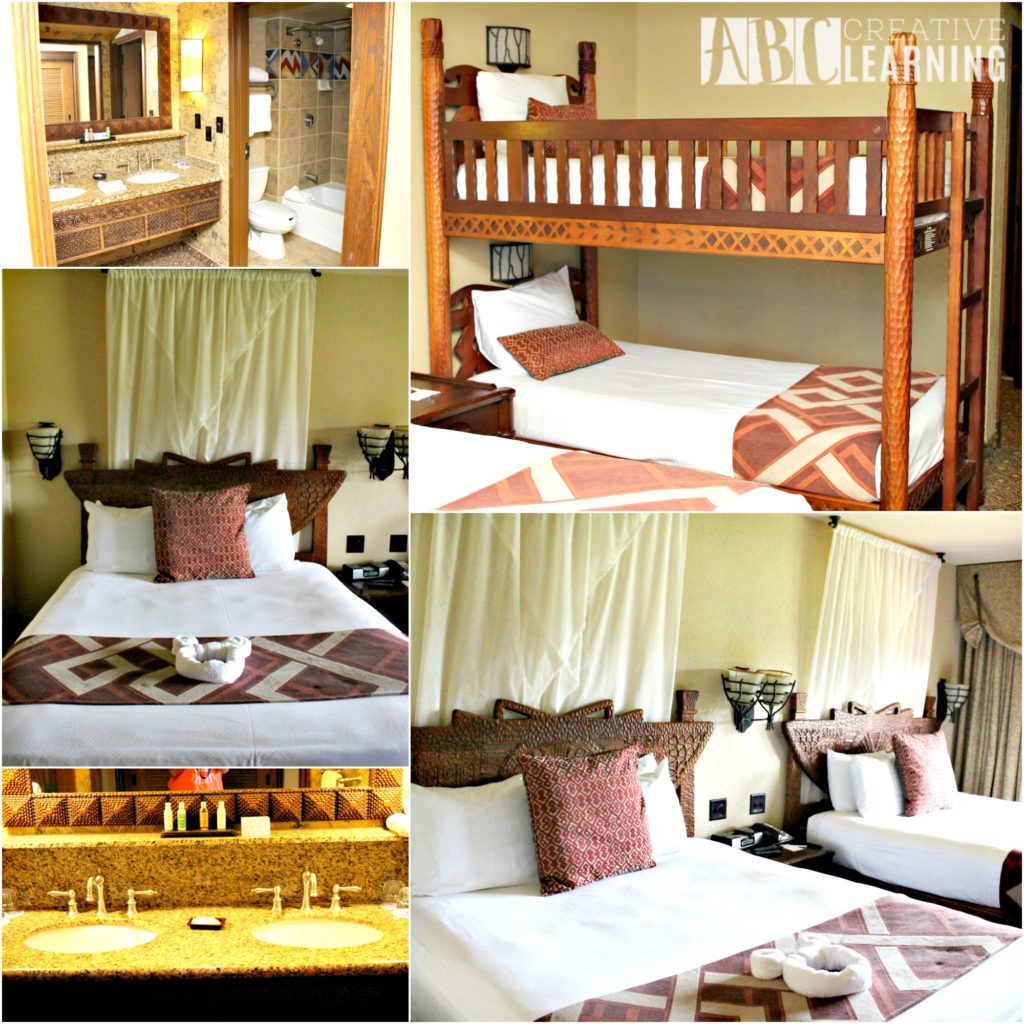 The Animal Kingdom Lodge really does provide rooms for every family! Especially if you have children, they have a room that includes bunk beds! I know my girls would absolutely love sleeping on these wooden bunk beds.
Decorations are all inspired by Africa starting in the bedroom and taken all the way into the bathrooms. Beautiful wooden furniture adorns the room, which also includes a television, mini fridge, and coffee maker.
Make sure to reserve a Savanna View Room to make sure that you are walking out to an animal view.
Room types:
2 Queen Beds
1 Queen Bed and Bunkbeds
1 King Bed and 1 Day Bed
2 Bedroom Suites at Club Level
Delicious Foods and Restaurants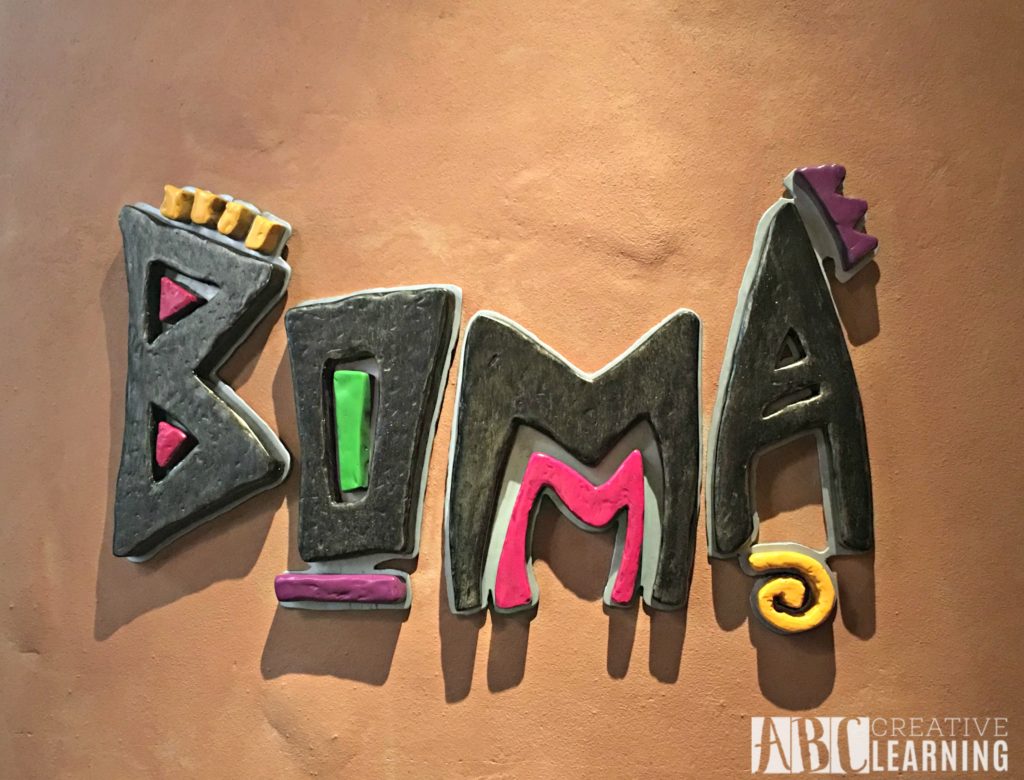 One of my favorite things about The Animal Kingdom Lodge is all the amazing cultural restaurants and foods they offer for their guests. They also provide a bit of everything, from fine dining to room service.
Boma – Flavors of Africa offers a wonderful breakfast buffet style filled with your favorite breakfast pastries, egg omelets, Mickey waffles, and a bit of Africa as well. If you are headed to the theme parks I highly suggest making an early reservation and then heading out on a full stomach! You won't regret it!

Sanaa offers some amazing and flavorful cultural dishes. Including an amazing hummus platter with 9 different flavors and fresh homemade pita bread, perfect for sharing! If you are looking to try bolder flavors and a taste of Africa I highly recommend making reservations for lunch at Sanaa!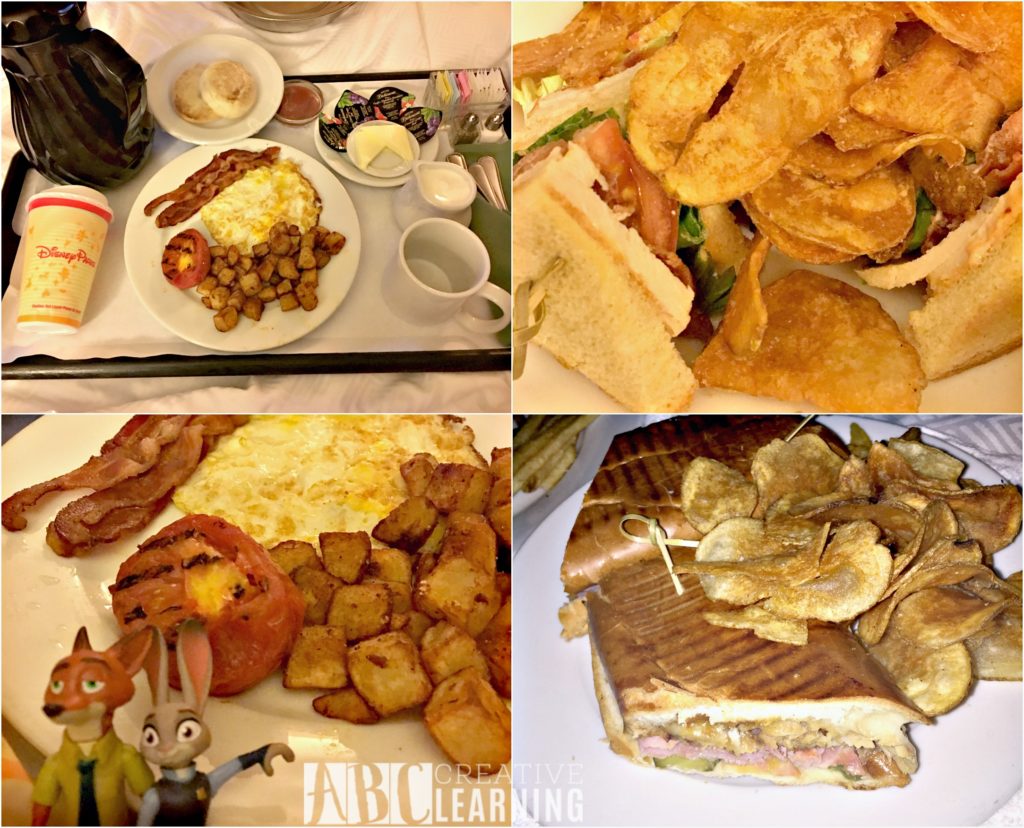 Room Service food is just as delicious as going downstairs to any of the restaurants on property. The only difference… you can eat in your pajamas! This is perfect for those long park days, especially if the kiddos just want to rest. The selection of food is amazing and the staff is wonderful with food allergies as well!
Restaurants on Property:
Fine Dining: Jiko – The Cooking Place
Themed Dining: Boma-Flavors of Africa and Sanaa
Quick Service: Mara and Pool Bars
Plus, they also offer lounges and specialty dining experiences.
Kid Friendly Pools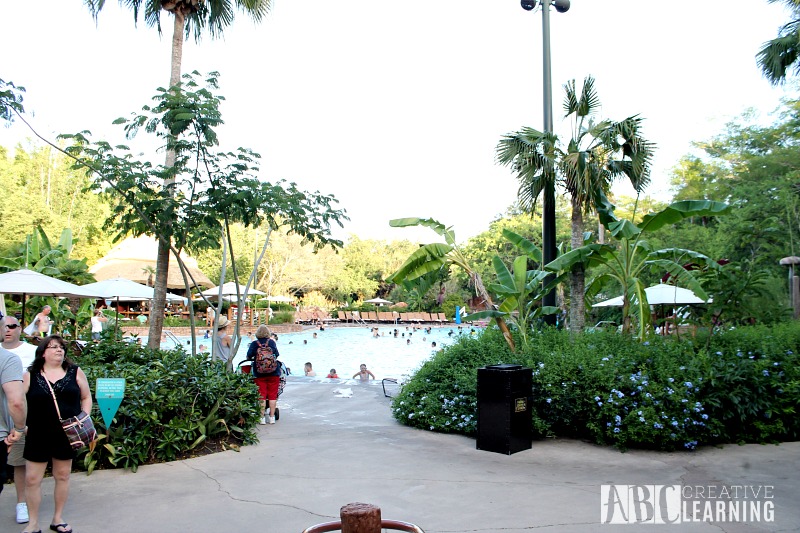 Just like every Disney resort an amazing family friendly pool is as the center of the lodge. The Animal Kingdom Lodge has two pools on property, Uzima pool located facing the Savanna and the second is Samawati pool located by the Kidani Villas.
No worries about carrying or purchasing life vests, the resort provides free vests for the kiddos to wear in the pool if needed. Plus, an outside food bar available with great snacks, drinks, and food service.
No Car Needed
If staying at Walt Disney World property from the moment you arrive in Orlando transportation is provided for you to the hotel and around the resort. Disney's Magical Express when booked will pick you and your luggage up at the airport on arrival. Also, on your return home. No need to rent a vehicle or pay for a cab ride.
You will also have access to buses to all of the Disney properties! Including all of the theme parks, water parks, Disney Springs, and the other resorts. This is fantastic, especially during the holidays where different resorts offer seasonal events for guests.
Extra Magic Hours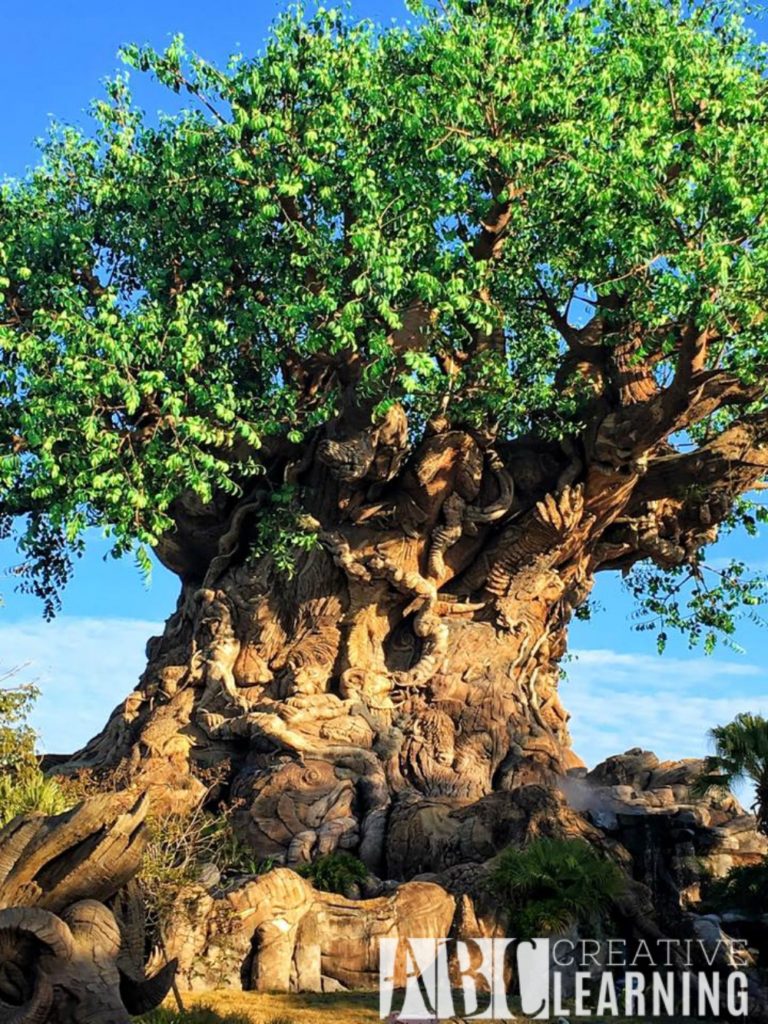 Imagine being able to enjoy the parks earlier or later than regular guests at no additional charge. This is what extra magic hours are. Throughout the year Walt Disney World will add on extra magic hours to theme parks for hotel guests to enjoy either earlier or later than regular ticketed guests.
When you book your Disney vacation on one of the amazing Disney properties you will also get a Magic Band. This Magic Band will be your room key, you can add your park passes to them, and even scan them when paying through Disney properties.
Don't forget to book those Fast Passes as well before your trip! This will save you tons of time and shorten your wait times on certain rides and shows.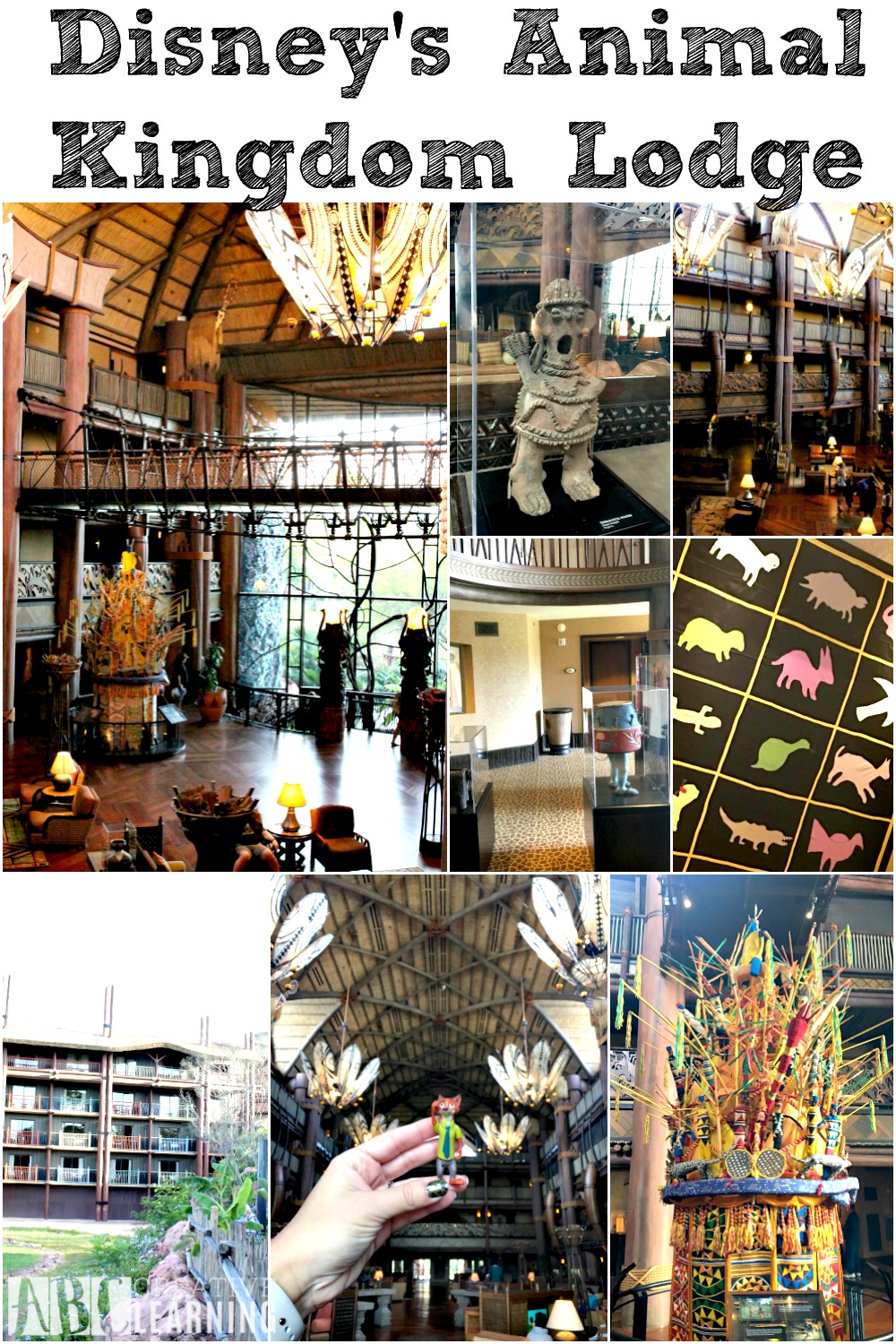 In all honesty, no one does it like Disney! They really want to make sure that you are having the best time possible! If there is anything that you need make sure to visit the front desk of the resort or the resort concierge. They are amazing at helping their guests have everything that they need during their stay.
Make your reservations at Disney's Animal Kingdom Lodge!
Make sure to check out Disney's Zootopia in theaters on March 4th!! Here's a sneak peek to get you started!
About Zootopia:
The modern mammal metropolis of Zootopia is a city like no other. Comprised of habitat neighborhoods like ritzy Sahara Square and frigid Tundratown, it's a melting pot where animals from every environment live together—a place where no matter what you are, from the biggest elephant to the smallest shrew, you can be anything. But when rookie Officer Judy Hopps (voice of Ginnifer Goodwin) arrives, she discovers that being the first bunny on a police force of big, tough animals isn't so easy. Determined to prove herself, she jumps at the opportunity to crack a case, even if it means partnering with a fast-talking, scam-artist fox, Nick Wilde (voice of Jason Bateman), to solve the mystery. Walt Disney Animation Studios' "Zootopia," a comedy-adventure directed by Byron Howard ("Tangled," "Bolt") and Rich Moore ("Wreck-It Ralph," "The Simpsons") and co-directed by Jared Bush ("Penn Zero: Part-Time Hero"), opens in theaters on March 4, 2016.
Like ZOOTOPIA on Facebook: https://www.facebook.com/DisneyZootopia

Follow ZOOTOPIA on Twitter: https://twitter.com/DisneyZootopia

Follow Disney Animation on Instagram: https://instagram.com/disneyanimation/

Visit Disney Animation on Tumblr: http://disneyanimation.tumblr.com/

Visit the official ZOOTOPIA website here: http://movies.disney.com/zootopia

ZOOTOPIA opens in theatres everywhere on March 4th!
What animal would you like to see when staying at the Animal Kingdom Lodge?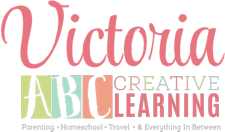 SaveSave