Valentine Heart Owl Keepsake Card turned out so cute and perfect to make for loved ones. Nothing says I love you like something your kids make themselves!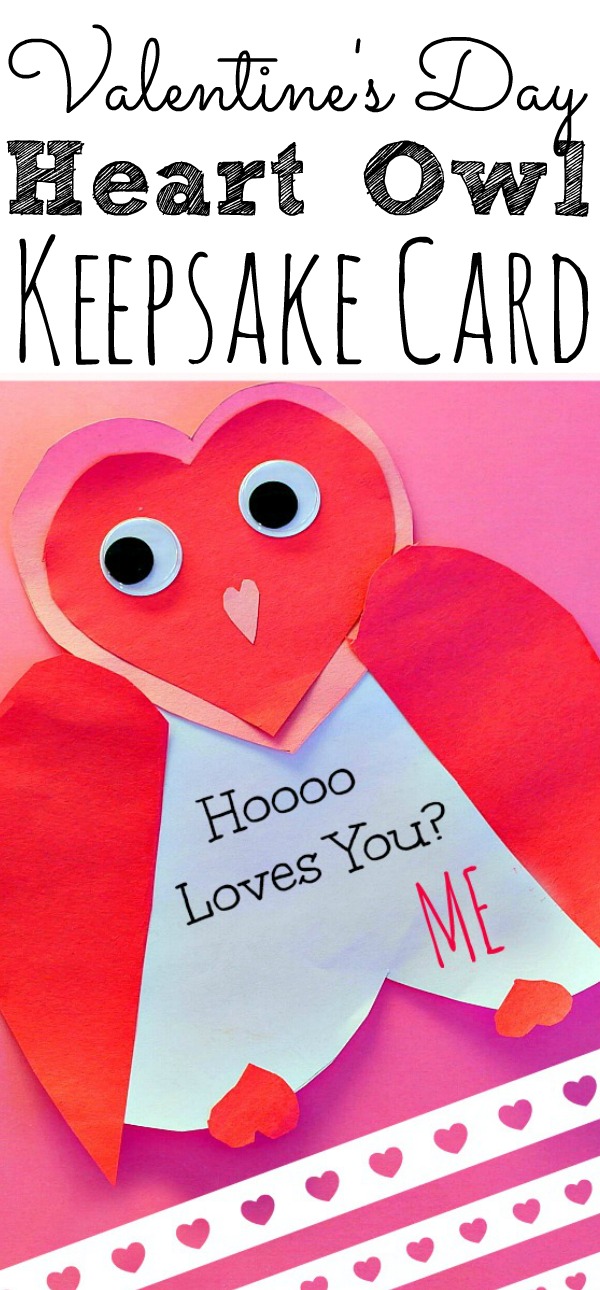 Valentine Heart Owl Keepsake Card
I love when my girls make things themselves, especially cards.
I haven't purchased a celebration card in a while because they always create the most amazing cards for family and friends.
This owl heart is the perfect Valentine's Day keepsake card that you can easily gift to grandma, grandpa, and anyone they would love to gift it to.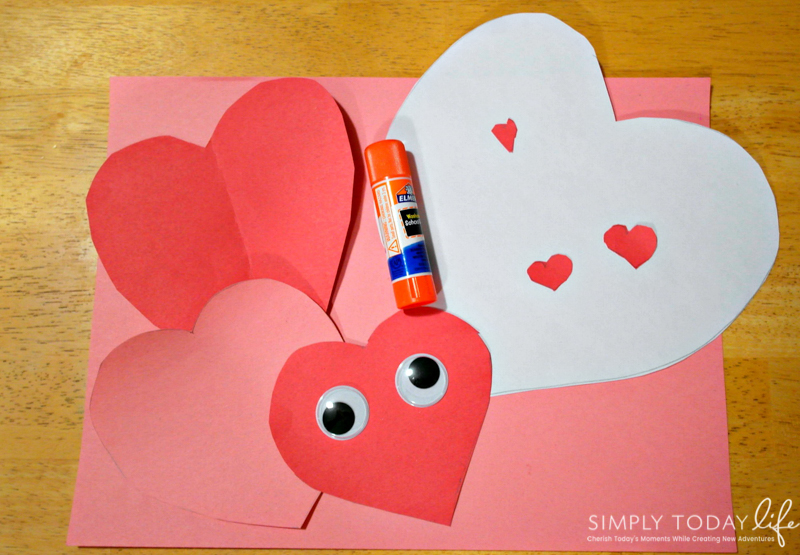 Materials Needed For Valentine's Day Owl Card
Red, white, pink construction paper
Scissors
Glue
Googley Eyes- Large
Pencil

How To Make Valentine Heart Owl Keepsake
Cut heart shapes out of each color paper as follows.
1 large white heart- for the body
large red heart- for the wings
pink heart, about half the size of the white one- for the head
red heart a little smaller than the red – for the face
2 red small hearts- for the talons
a small pink heart- for the beak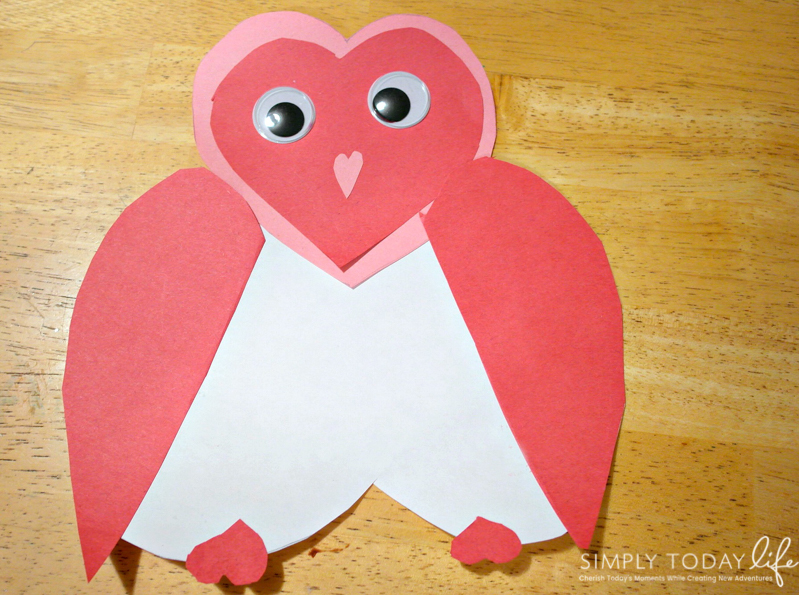 Place the white heart with the rounded (top) part facing down towards you.
Glue the pink heart (the head)over the point of the white heart.
Then layer the red face heart onto that.
Cut the red wing heart in half.
Glue one on each side of the body, point facing down. (refer to photo)
Glue the googly eyes and pink beak heart onto the face.
Glue the talons onto the bottom of the body.
This craft is easy and uses a minimal amount of materials, so it is great for all ages.
You can add more elements if you wish by writing a small note or decorating your owl.
Glitter glue would work perfectly for this!
You can also make a small version of the owl and glue it into a homemade card!
Also, teachers can incorporate this into a preschool lesson plan while learning about the shape heart.
Now the kids can have fun decorating or adding words to make it the best Valentine Keepsake ever!

You Are Also Going To Love:
If you enjoyed this Valentine's Day Heart Owl Keepsake Card, then you will also love the following Valentine's Day Crafts I have put together for you:
Would your kids love creating these homemade cards?