25 romantic DIY Valentine's Day gifts. Forget about the old standbys of flowers and candy. Make the day more meaningful by creating one of these do-it-yourself gifts for your special someone.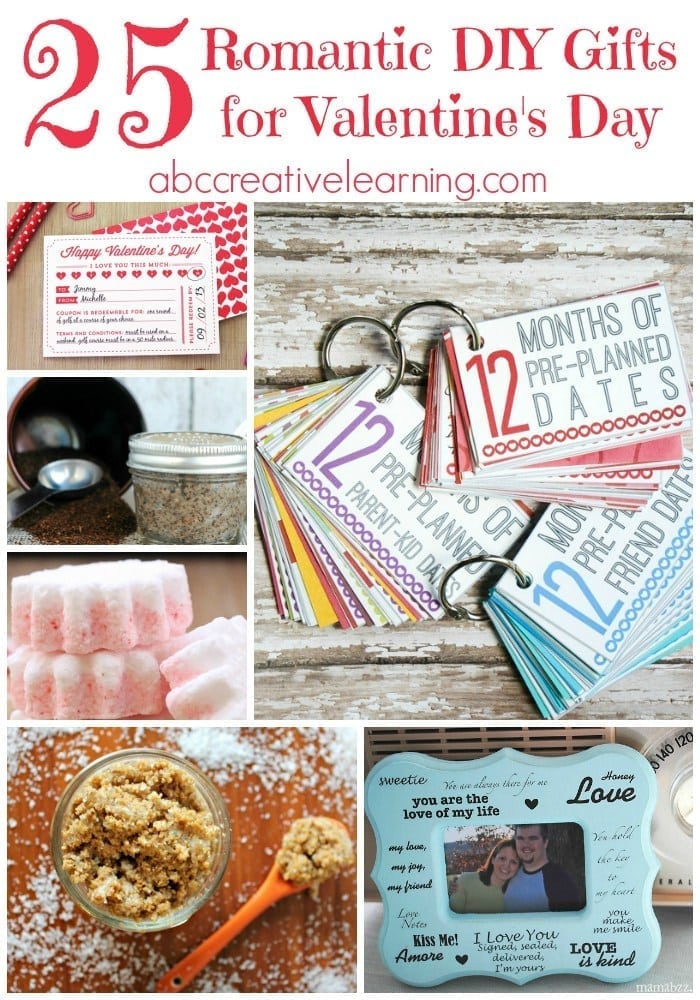 25 Romantic DIY Valentine's Day Gifts
There's no better way to say, "I love you" than by giving a gift that you've made yourself.
Skip the stores this Valentine's Day and create one of these easy Valentine's Day DIY Gifts.
Nothing says "I Love You" than giving someone something you have made yourself. These easy DIY ideas will help you give your Valentine something romantic and special they can treasure.
Romantic DIY Gift Ideas
Being married for 10 years, but being together for 14 years makes it difficult to find something for my husband on Valentine's Day.
I have learned is that if it's something I myself made my husband treasures it a lot more!
You Are Also Going To Love:
If you enjoyed this list of 25 Romantic DIY Valentine's Day Gifts, then you will also love the following Valentines Day crafts and recipes I have put together for you:
Do you purchase or make your Valentine gifts?