Valentine's Day is right the corner and my girls are all excited! Any holiday that includes pink and red hearts, my girls are all about it! Here is an Easy Valentine's Day Heart Craft to do with your kiddos!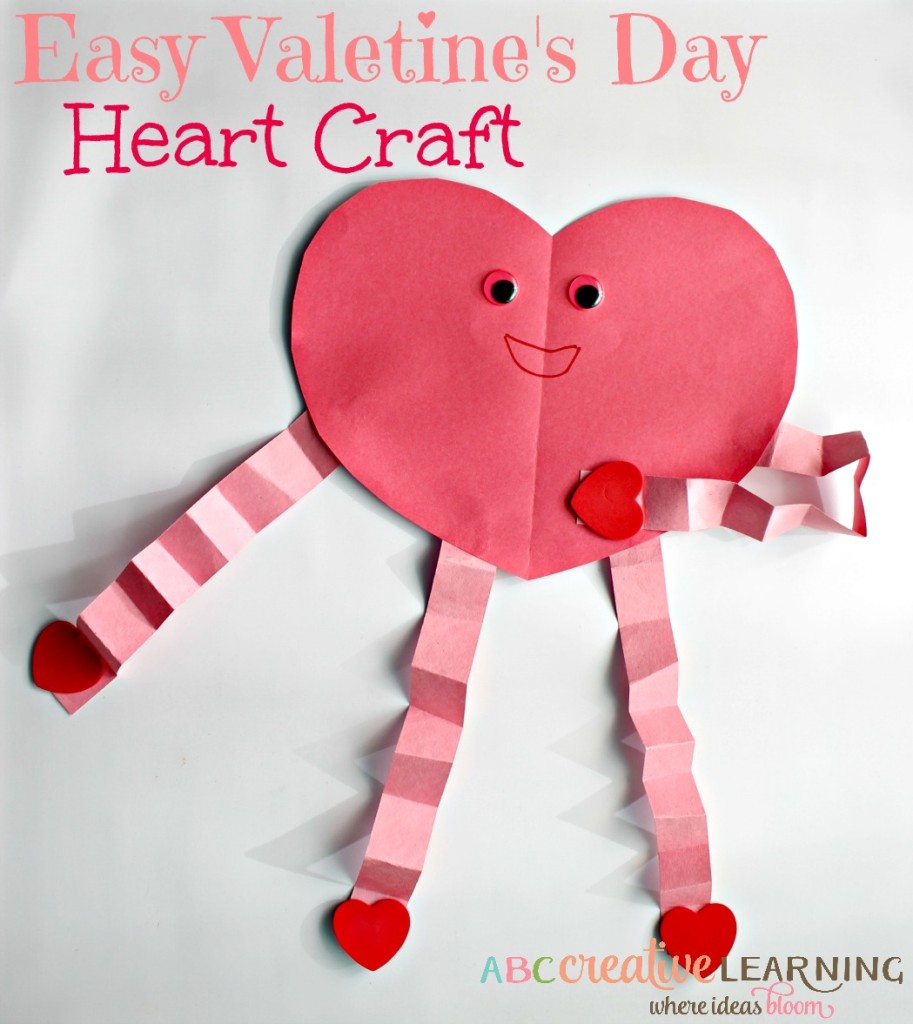 Materials needed to create a Valentine's Day Heart Craft:
Red and pink construction paper
Foamy sticker or non-sticker hearts
Googly eyes
Scissors
Craft glue
Crayons or markers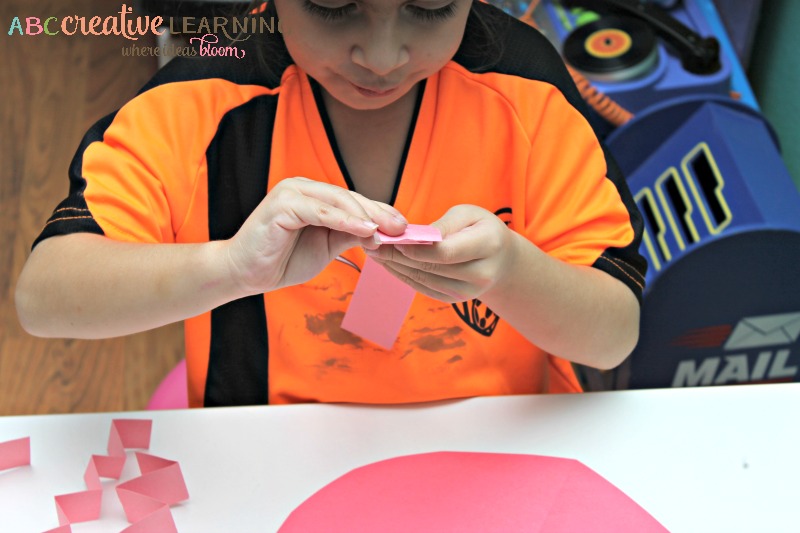 Step One: Help your child cut out a large heart in their favorite color.
Step Two: Choosing another color and cut out 4 strips, which your child will fold into an accordion.
I personally love this exercise, because it's so great for fine motor skills and your child really needs to pay attention when folding the paper. You might have to help them a bit, this can be a bit difficult for younger children. My oldest didn't have any problem at all, but my youngest is only 3 needed a bit more help when folding the paper forward and backward.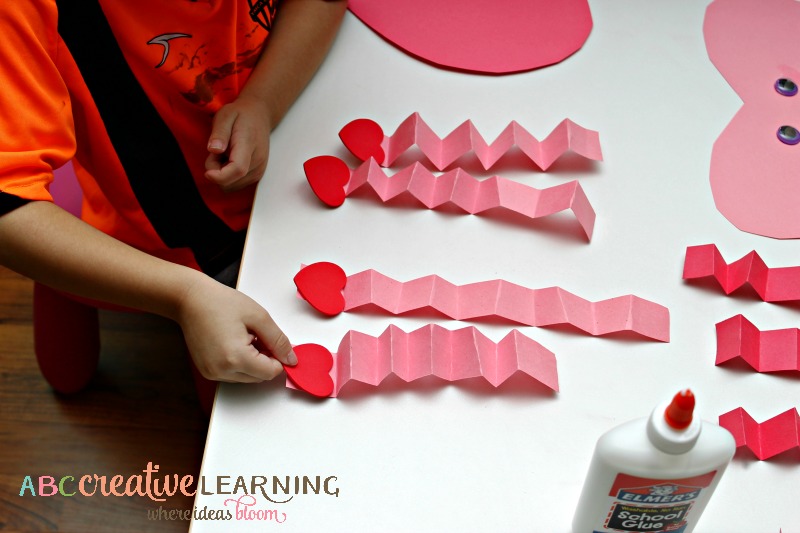 Step Three: Glue or stick on the foamy hearts to the end of each accordion strip. These will be your hearts arms and legs.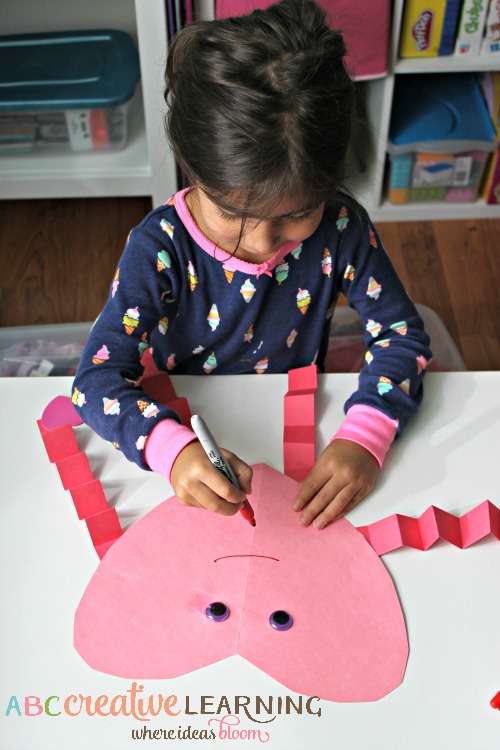 Step Four: Have your child glue on the arms and legs on the heart. Glue on the googly eyes and draw a smiley mouth using a crayon or marker.
Step Five: Allow the heart to dry completely so that the arms and legs do not fall off 🙂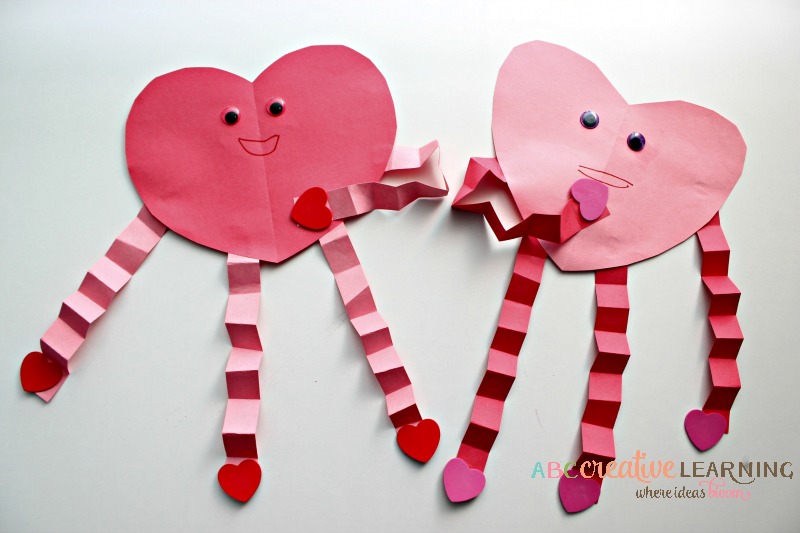 This was a very easy craft to create, but my girls had tons of fun making them. Especially because they could do most of all the work without my help. The girls also loved that you can make the heart dance and it's hands and legs bounce up and down 🙂
Follow my February Pinterest Board for some more fun Valentine's Day Craft ideas!
Follow ABC Creative Learning's board February Ideas on Pinterest.


Your Are Also Going To Love:
If you loved this Easy Valentine's Day Heart Craft, then you will also love the following articles I have put together for you:
Does your child love to create crafts?