Easy Valentine's Day Kids Handprint and Footprint Craft for hanging on your walls. I love displaying my girl's arts and crafts around our home, but my favorite crafts to display are the ones that have their handprint or footprints on them.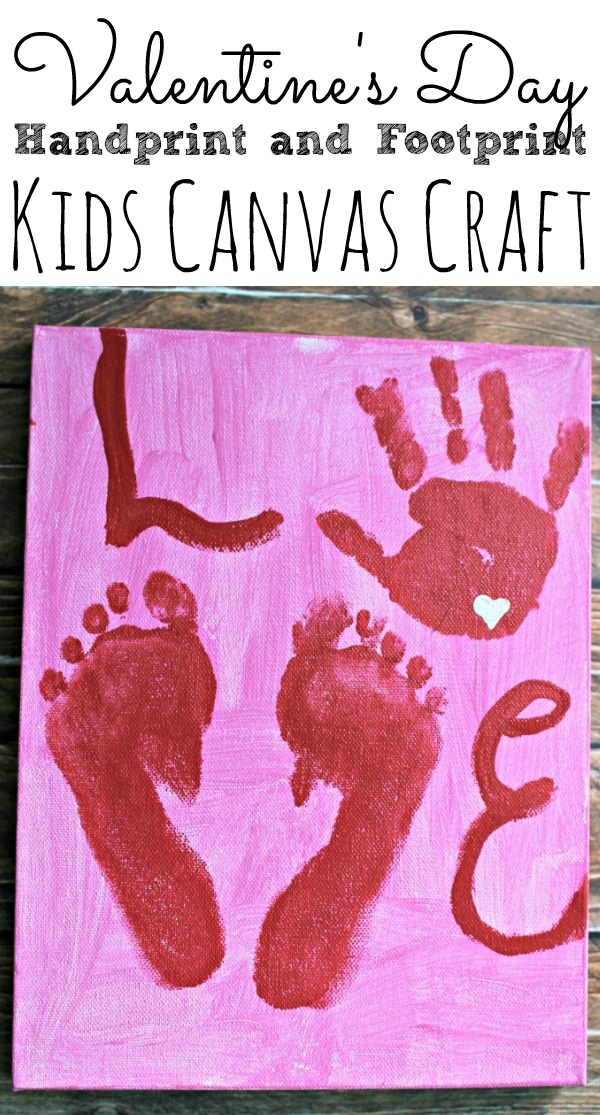 Valentine's Day Kids Handprint and Footprint Craft
Not only will this Valentine's Day craft become one of your favorite paintings, but it will look incredible in your home.
I love creating crafts with my girls that I can see how much they have grown.
Not only are these canvas kids' crafts perfect to hang, but they make the cutest Valentine's Day gift for grandparents.
Materials Needed For Valentines Day Canva Craft
White canvas
Pink, red, and white acrylic paint
Paintbrush
Little hands and feet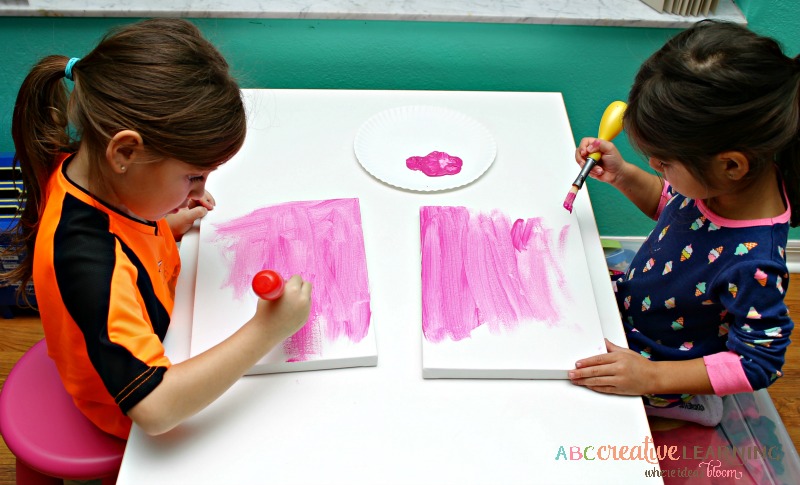 How To Make Valentine's Day Kids Handprint and Footprint Craft
The first thing I had my girls do was paint their white canvases any color they wanted. As you can see they both decided on pink.
Once they had painted the entire canvas we let them dry overnight.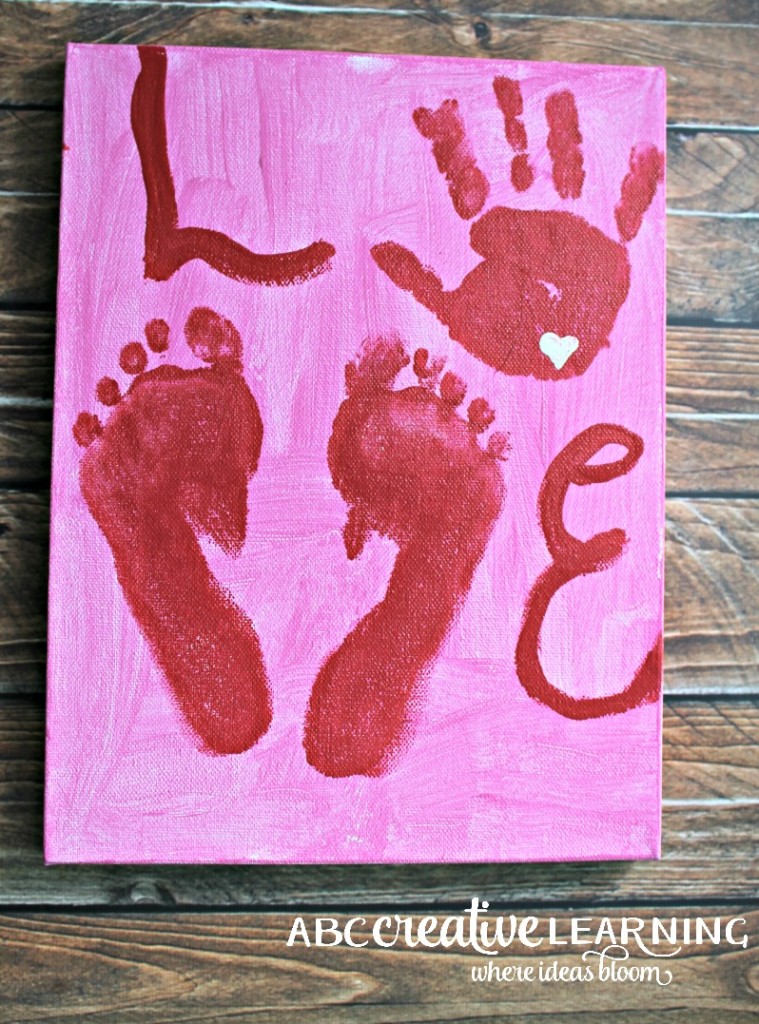 Using red paint I first added the girl's handprint to the upper right-hand corner of the canvas. (I apologize for the lack of pictures, it was a bit difficult with little painted hands and our white furniture)
I then painted their feet and printed them on the canvas in a "V" shape form.
Tip: To keep from paint spreading all over your home keep a box of baby wipes nearby. This will help with cleaning your kid's feet and hands after painting.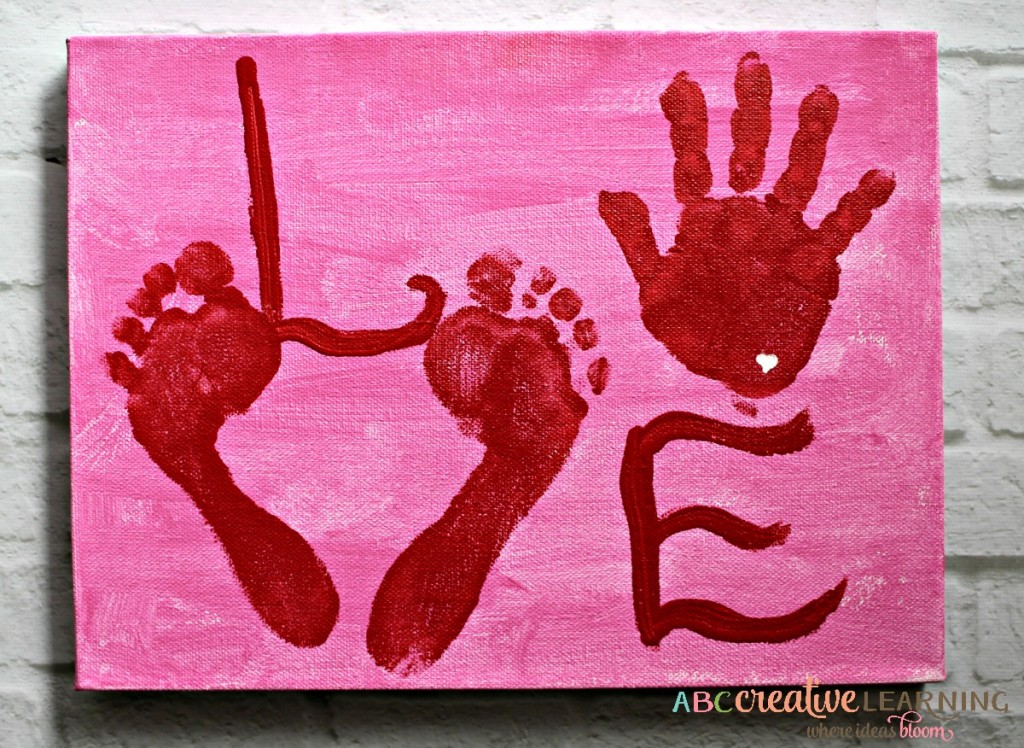 Using a thin brush and red paint I helped the girls each write the letter L and letter E to complete the word LOVE on their canvas. You could also use their hands as well to form both letters. This would work better with older kids as they tend to sit a bit still than the younger ones.
The girls also wanted to add a small little heart to their handprint. So using white paint we added a small heart at the bottom of their red handprint. I think it turned out really cute!
Hang up in your home and enjoy!
These would also make the best Valentine's Day gift for grandparents and even daddy or mommy's office!

You Are Also Going To Love:
If you enjoyed these Valentine's Day Kids Handprint and Footprint Craft, then you will also love the following Valentine's Day Crafts I have put together for you:
Don't you think these would look awesome hung up in your home?