Toy Story 4 will soon be in theaters and if you all are a fan like we are, then you are going to love making these Toy Story Alien Paper Plate Craft for kids. My daughter loves making Paper Plate Crafts!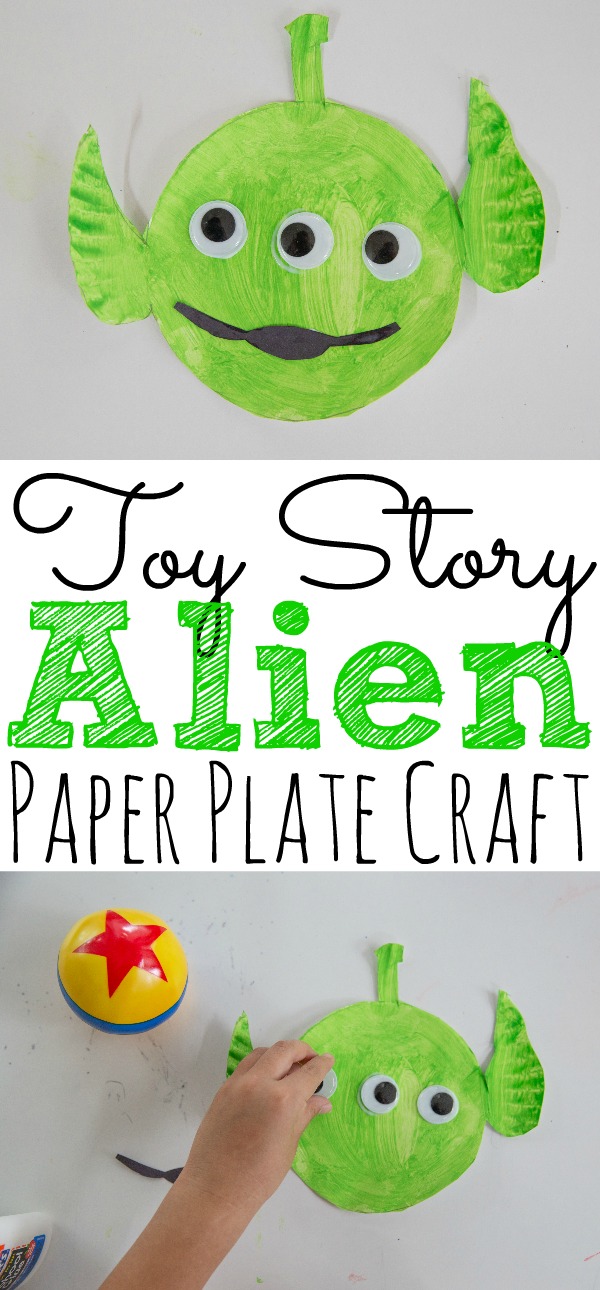 Toy Story Alien Paper Plate Craft
My girls are a huge fan of making paper plate crafts and when my youngest asked to make an Alien craft I couldn't say no. She had so much fun creating these Aliens inspired by the Toy Story movies.
My daughter also wanted to make two different versions of the Aliens. She first created a more detailed Alien for kids her age and then created an easier version of the paper plate craft for preschoolers.
This post contains affiliate links.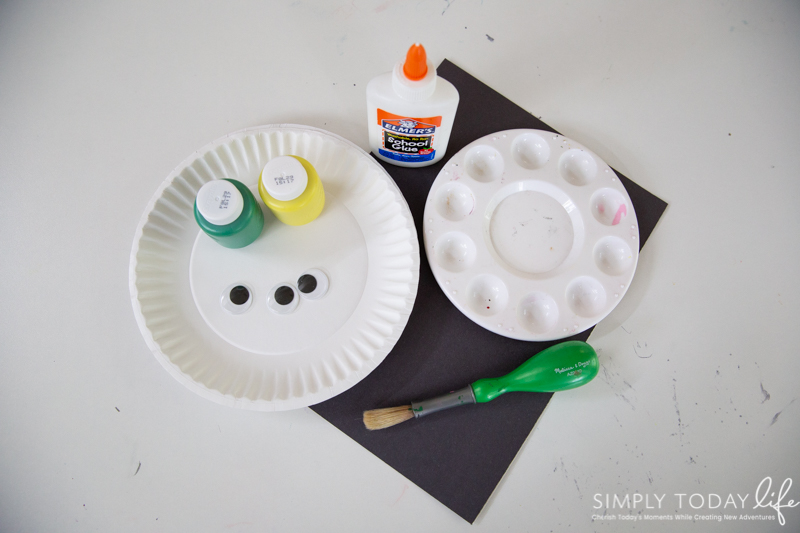 Supplies Needed For Alien Craft
Paper plate
Green and Yellow paint
Large googly eyes
Black construction paper
Craft glue
Scissors
Paintbrush
Toy Story Craft Video Tutorial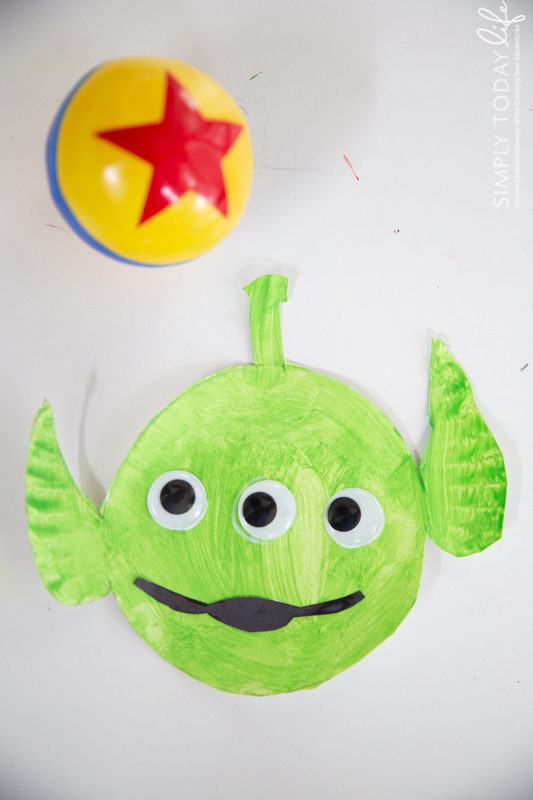 How To Make A Toy Story Alien Craft
This version of the Alien craft is created for kids who can cut out their own paper plate craft. It's perfect for fine-motor skills practice.
Start off by cutting out your Toy Story Alien. It helps to draw it with a pencil first and then cut out.
Mix together some of the green and yellow paint to create a more olive green color for your Alien.
Allow the paint to fully dry.
Once the paint is dry glue down the Aliens three eyes on the middle of the paper plate.
Using black construction paper cut out a smile or mouth for your Alien.
Glue down with craft glue and allow to dry.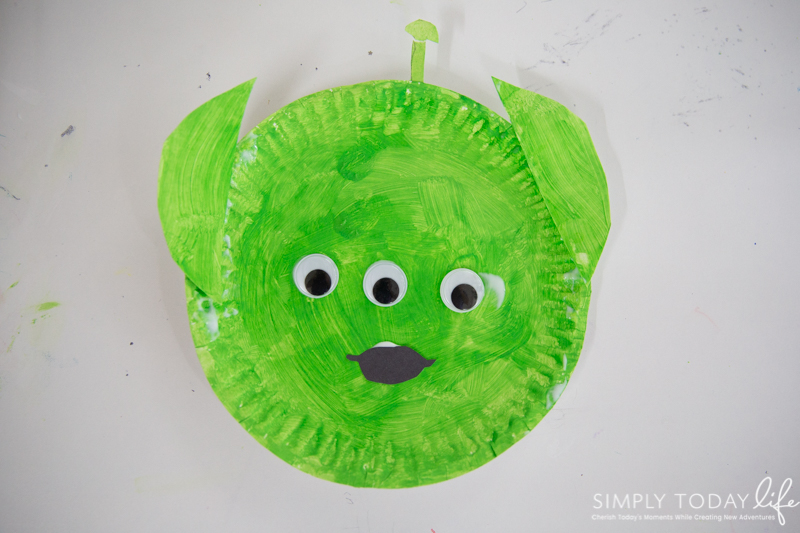 Toy Story Alien Craft For Preschoolers
This second version of our Toy Story inspired Alien is perfect for preschoolers. The cutting portion of the craft could be done by an adult or you could allow the preschoolers to practice their fine-motor skills by drawing out exactly what they need to cut out.
Combine your green and yellow paint together.
Have the preschooler paint their paper plate green and allow to dry completely.
With another paper plate or a piece of white construction paper cut out antennae and ears for your aliens. (This would be a great part for adults to do for the preschooler or you could draw them on a piece of paper and allow them to practice fine-motor skills)
Paint the ears and antennae cut out. Allow drying.
Use craft glue add your alien's eyes, antennae, and ears to the plate.

My youngest had so much fun creating this Toy Story craft! I love that now that they are older they have their own ideas to add to our blog to share with all of you. We hope your kids have just as much fun creating this Toy Story Alien craft as much as she did!
You Are Also Going To Love:
If you love this Toy Story Alien Paper Plate Craft, then you will also love the following Disney craft for kids I have put together for you:
Who's your child's favorite Toy Story character?