Perfect for Artemis Fowl book fans. Create these easy Artemis Fowl Elf Ears and LEPrecon Badge No Sew Craft for kids!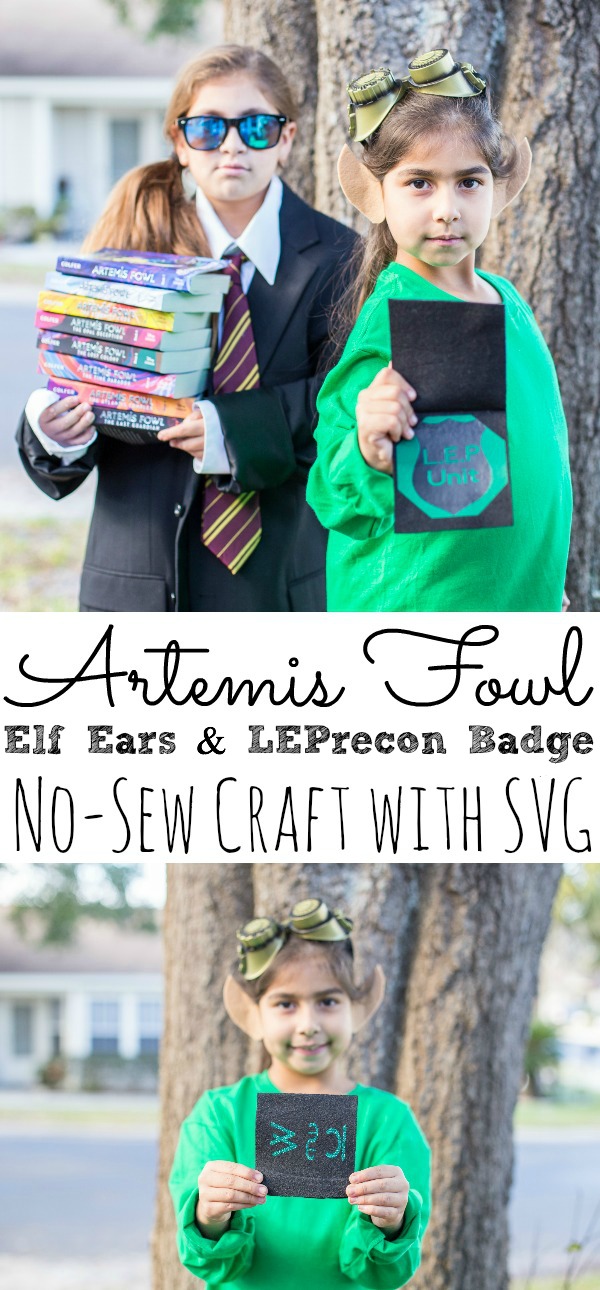 Artemis Fowl Elf Ears and LEPrecon Badge No Sew Craft
Disclosure: Thank you, Disney Book Group, for sponsoring this post. As always all thoughts and opinions are our own.
One of the most anticipated movies that my family cannot wait to see in theaters this year is Artemis Fowl. If you haven't heard of the Artemis Fowl book series, then I suggest you get those as soon as possible, especially if you have kids who love to read. My 9-year-old daughter has been reading the series after I had told her about how much she would love it. Come on! Who doesn't love a good book about fairies, trolls, leprechauns, and all of that fantasy fun?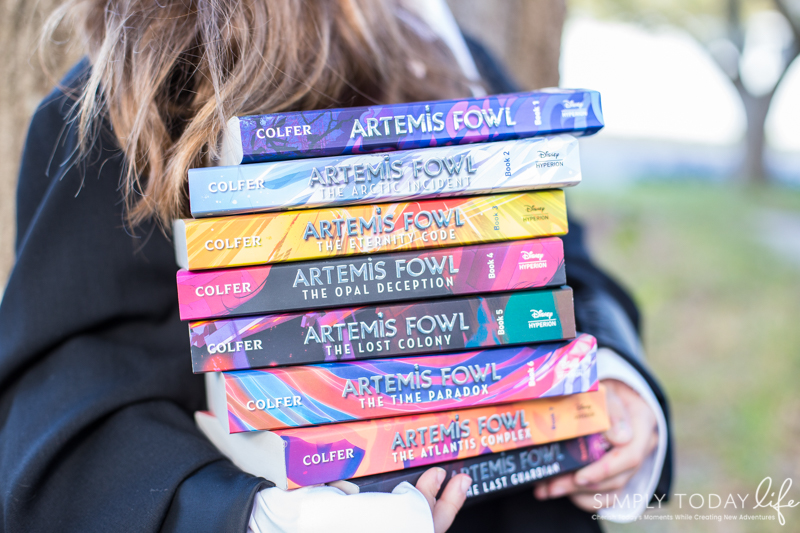 Artemis Fowl Book Set Giveaway
Needless to say, if you are a huge fan of the Artemis Fowl book series, you do not want to miss the movie release later this year or the new book covers that were recently released! Even better, how about an amazing giveaway for a chance to win the entire Artemis Fowl Book Collection? Well, all you have to do is enter with the giveaway tool below for a chance to win some amazing Artemis Fowl limited edition merchandise, plus all 8 new cover book set. Each book includes a sneak peek of The Fowl Twins, a brand-new spinoff novel following the adventures of Artemis Fowl's twin brothers.
Winner must have a U.S. mailing address. Prizing provided by Disney Book Group. Winner will be mailed all 8 Artemis Fowl books. Open to the continental US only. Ends 01/30/18 at 11:59 PM EST. Enter using the Giveaway Tools form below. Good Luck!
The New Re-Designed Artemis Fowl Books Are Now Available In Stores!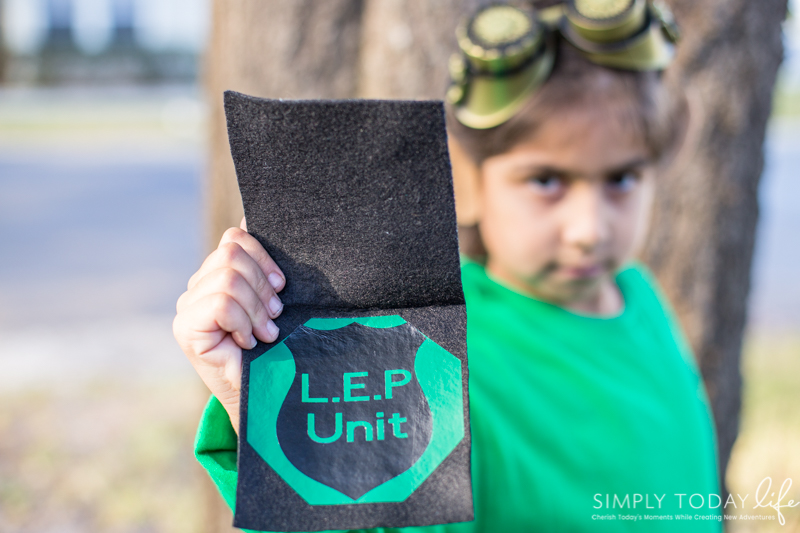 Elf Ears and LEPrecon Badge No Sew Craft
I'm a huge fan of the Artemis Fowl book series myself, and when I saw that my oldest daughter was loving them just as much, I had to start looking for costumes. Specifically, Captain Holly Short from the LEPrecon Unit. After no such luck, I decided to take matters into my own hands, and of course, do what I do best when I can't find what I want. I make it!
I hope this no-sew Elf Ears and LEPrecon badge craft inspired by Holly Short will get your Artemis Fowl fans excited about the new book covers, the movie release, and most of all, excited on becoming part of the LEPrecon Unit!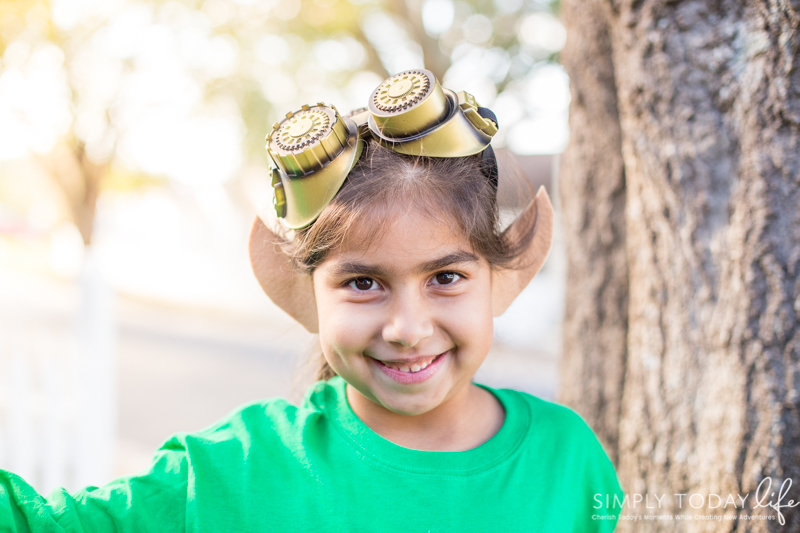 No-Sew Elf Ears Materials Needed
Your child's skin color soft felt
Double-sided tape
Thin wire (not necessary but this will help make the ears bendable)
Scissors
Elf ear pattern or trace your child's ear to make sure it will fit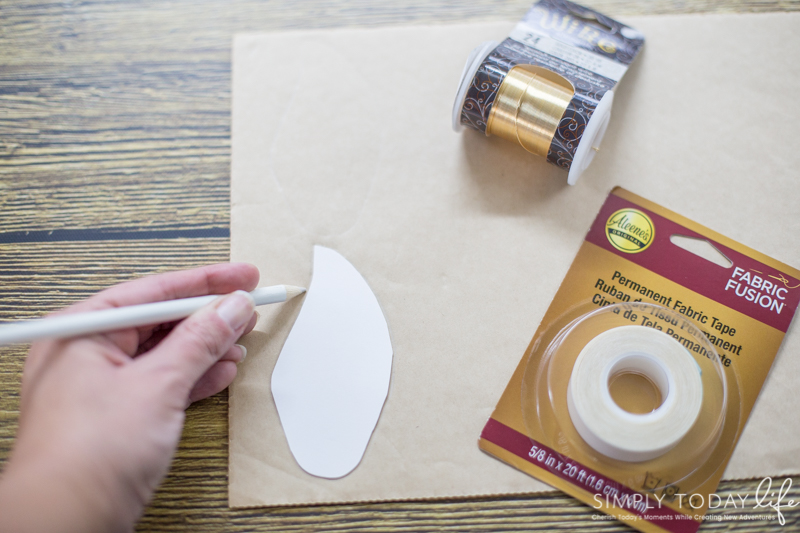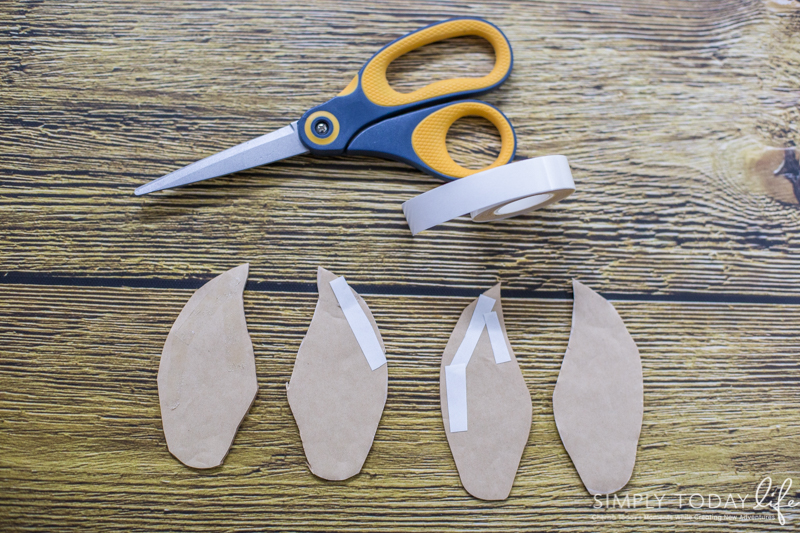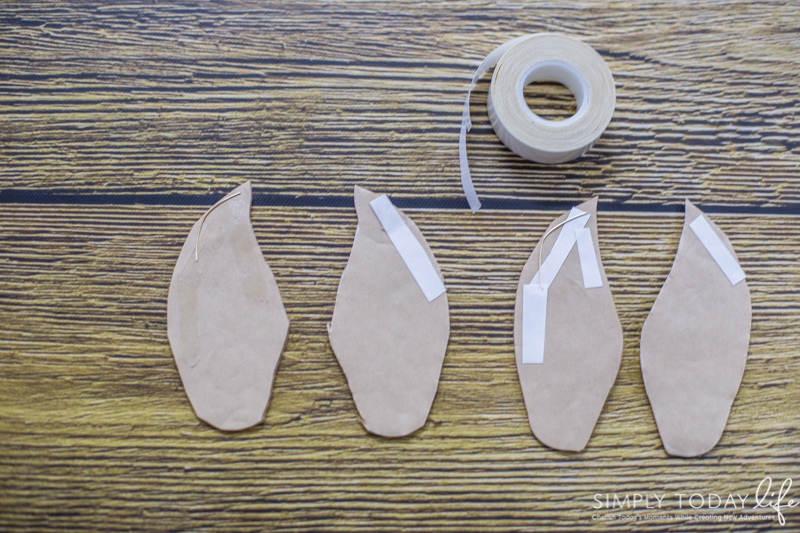 Elf Ears Instruction
Cut out an Elf ear pattern by tracing your child's ear or finding a pattern online. Just make sure if you find a pattern that it will fit over your child's ear.
Trace your elf ear on the felt.
Cut four pieces of elf ear using your pattern on the skin color felt.
Use double-sided tape to adhere a piece of the wire on the felt ear and then to close the ear together. Make sure to only go half way down with the wire, you don't want it touching your child's ear.
Tip: You only want to adhere halfway up the ear to give enough room for your child's ear to fit through the hole. If necessary, you can use a piece of the double-sided tape to adhere the ear to your child's skin. Just make sure that you clear all of their hair out of the way. The tape should be strong enough to stay in place, but not hurtful to your child's skin.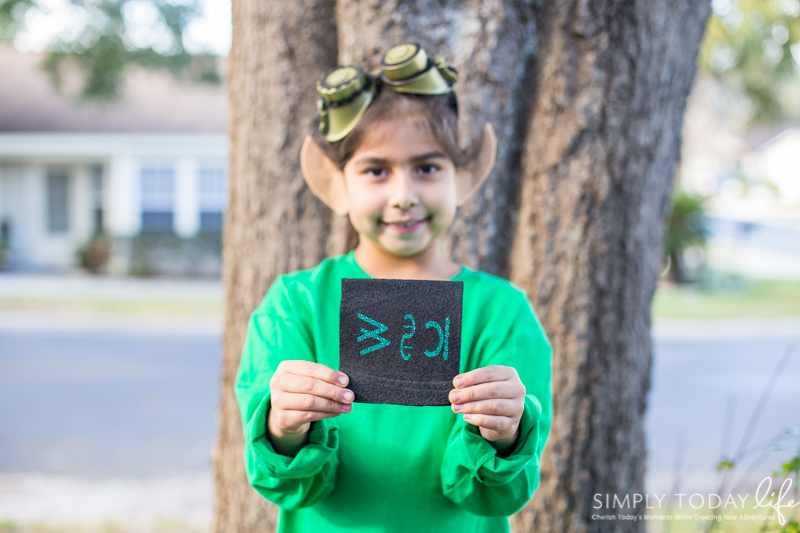 LEPrecon Unit Badge Materials
Cricut SVG file > LEPrecon Badge
Cricut machine
Black thick felt (Or you could just iron on the badge on a child's shirt)
Green, glitter green, and black iron-on transfer vinyl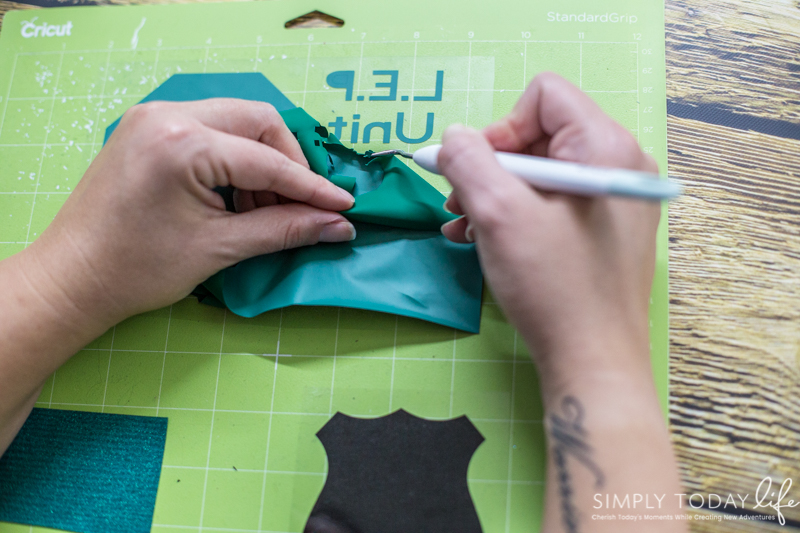 LEPrecon Unit Badge Instructions
You can easily create this badge without needing a Cricut machine or even using vinyl. Simply cut all of the pieces out on felt to create your LEPrecon Unit Badge. If you have a Cricut machine, then just download the free LEPrecon Badge SVG file I created for you and follow the instructions below.
Once you have downloaded your SVG file, cut out all of the pieces using your Cricut machine.
We used a piece of rectangle black felt for the badge folded in half, dark green for the octagon part, black for the badge, dark green for the letters, and glitter green vinyl for the outside gnome letters.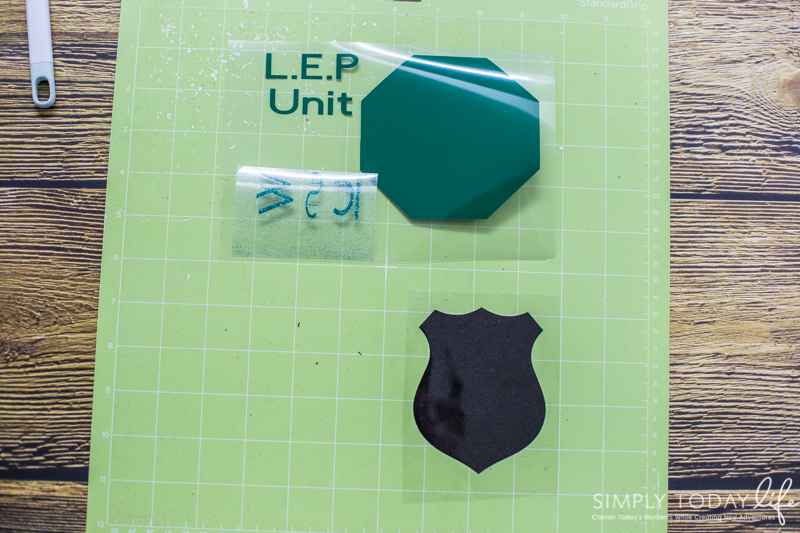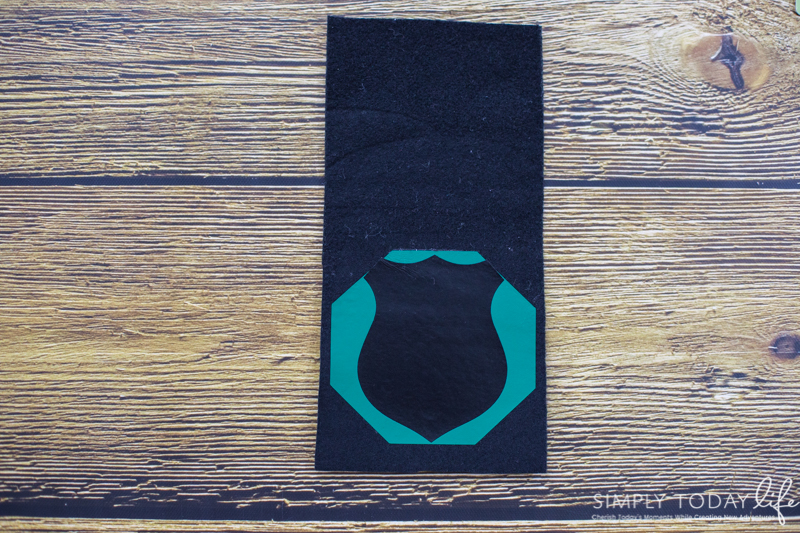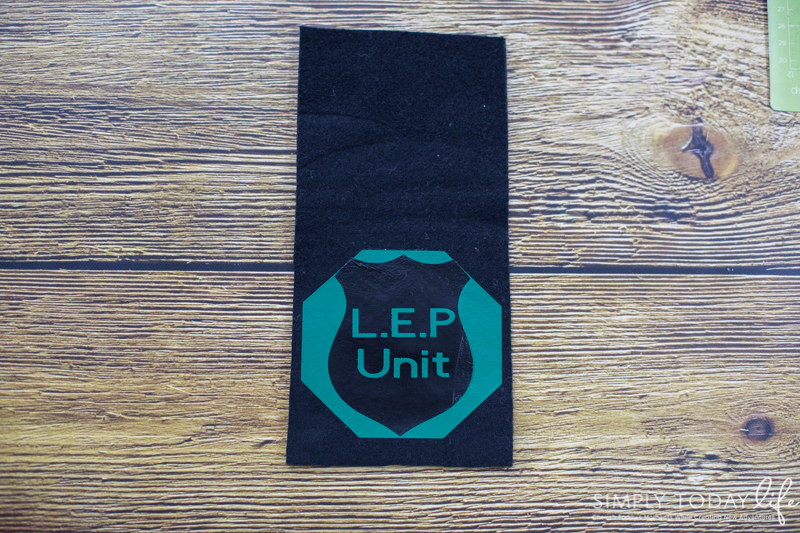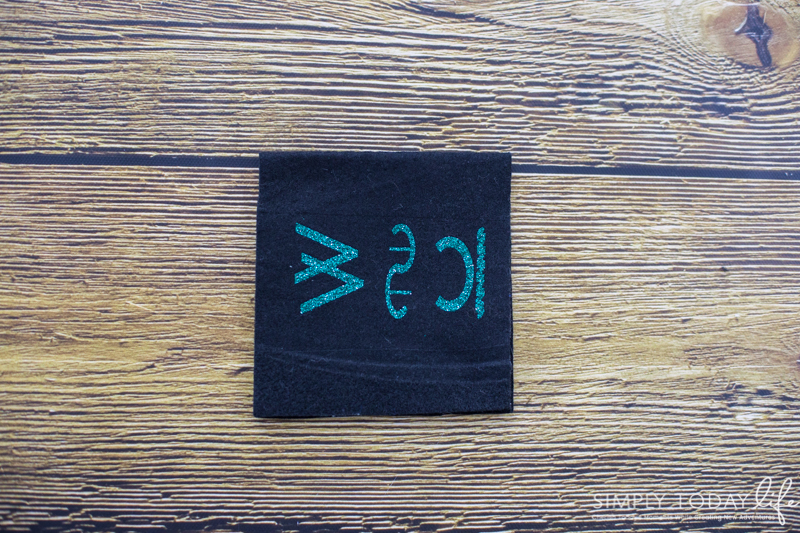 Tip: I found it was easier to cut out all of my Cricut vinyl pieces first. Then layer my first green piece over the black felt and iron down.
Layer your black vinyl piece inside your felt badge and iron on.

Add your green LEPrecon Unit words on top of your black vinyl badge and iron on.
Lastly, adhere your LEPrecon gnomish words on the front flap of your black felt badge. I made these in glitter to make them more magical for my daughter.
Tip: You could also simply iron on all of the pieces on a green shirt to resemble the badge already in place. Or simply create a foldable badge like the one above.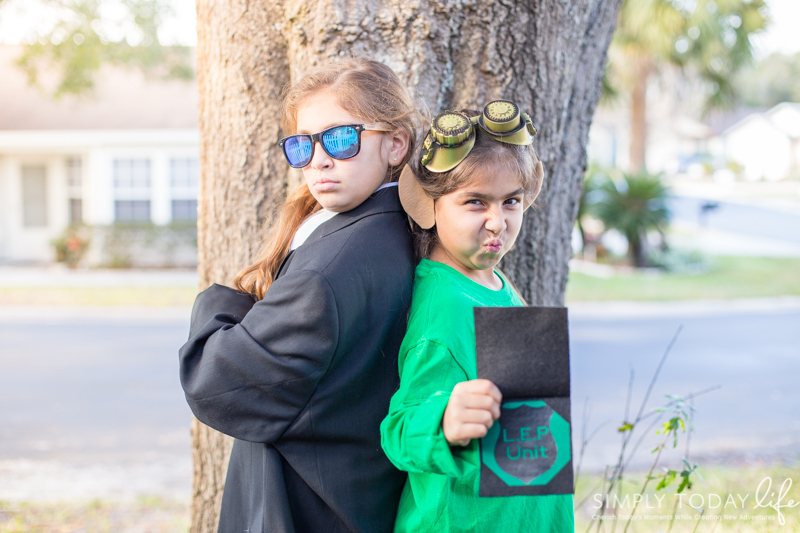 I do hope that your kids love this Holly Short inspired no-sew costume craft. It's an easy craft to create to get your kids excited about reading such a fun series. I love how the Artemis Fowl books bring back imagination for children. My daughter and I have been enjoying reading the series together. I hope you do as well. Plus, don't forget to enter for a chance to win the entire Artemis Fowl book collection, which includes all 8 books with all new covers!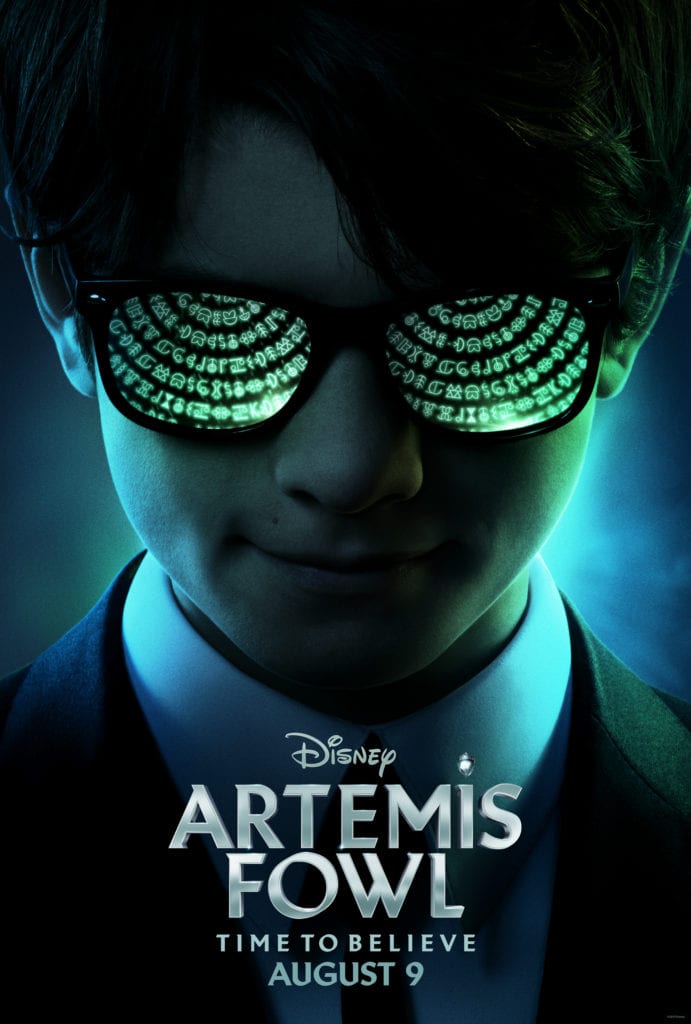 About Artemis Fowl
Twelve-year-old criminal mastermind Artemis Fowl has discovered a world below ground of armed and dangerous–and extremely high-tech–fairies. He kidnaps one of them, Holly Short, and holds her for ransom in an effort to restore his family's fortune. But he may have underestimated the fairies' powers. Is he about to trigger a cross-species war?

Has your child read the Artemis Fowl book series?