My girls have been infatuated with our how our caterpillars have grown this week, so we decided to make a fun craft to go with our lesson. We love Eric Carle's books, so decided to create The Very Hungry Caterpillar Paint Craft. It's an easy kids craft that goes perfectly with our science homeschooling lesson. This post contains affiliate links.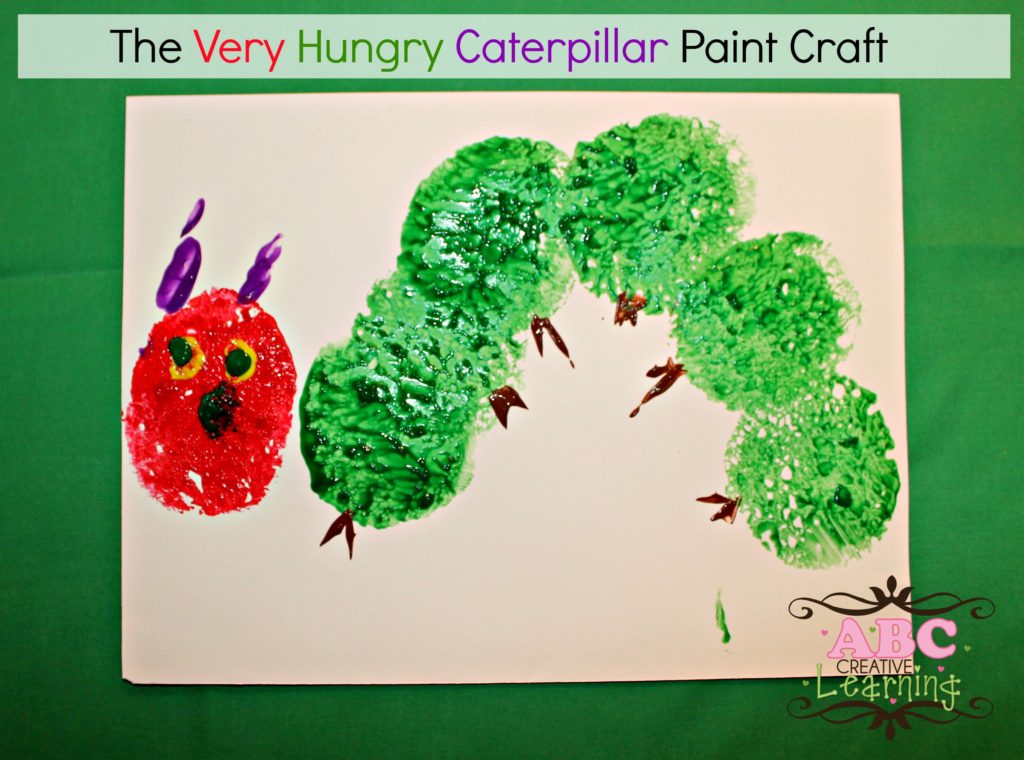 The Very Hungry Caterpillar Paint Craft
This week we are learning about caterpillars and the Butterfly Life Cycle. My girls love reading books that tie into our weekly lessons so we chose one of our favorites this week. The Very Hungry Caterpillar by Eric Carle. We have read the book about ten times this week already and it's only Wednesday, but it gives the girls the foundation in a fun way about the butterfly life cycle.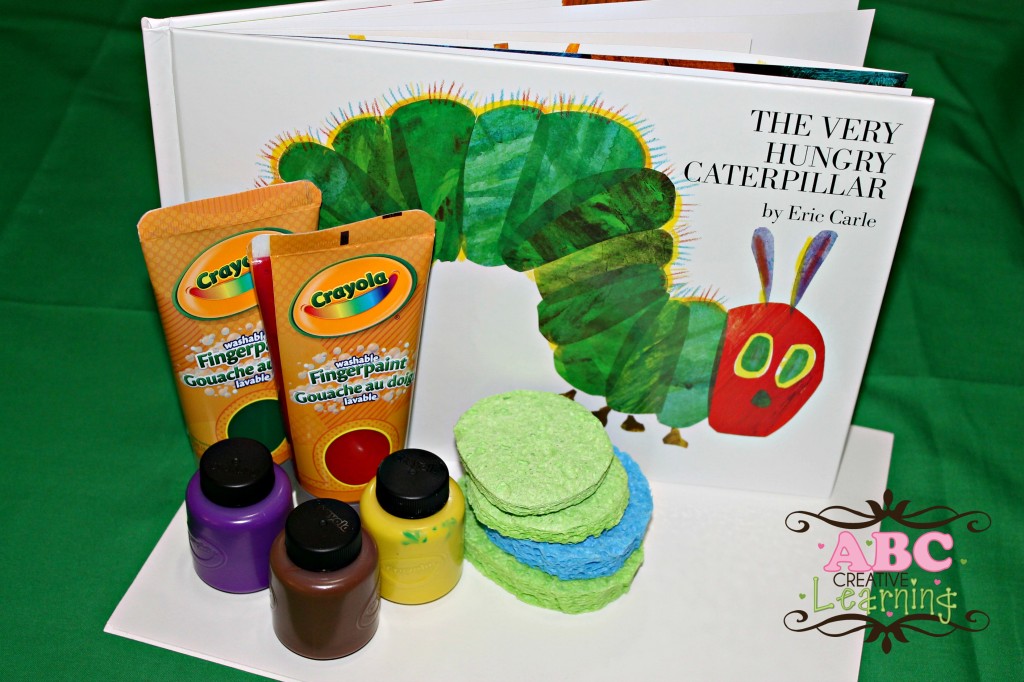 Materials Needed:
White card stock or construction paper
Sponges cut into circles
Paint (red, green, purple, yellow, brown)
Toothpicks
The Very Hungry Caterpillar Book to read of course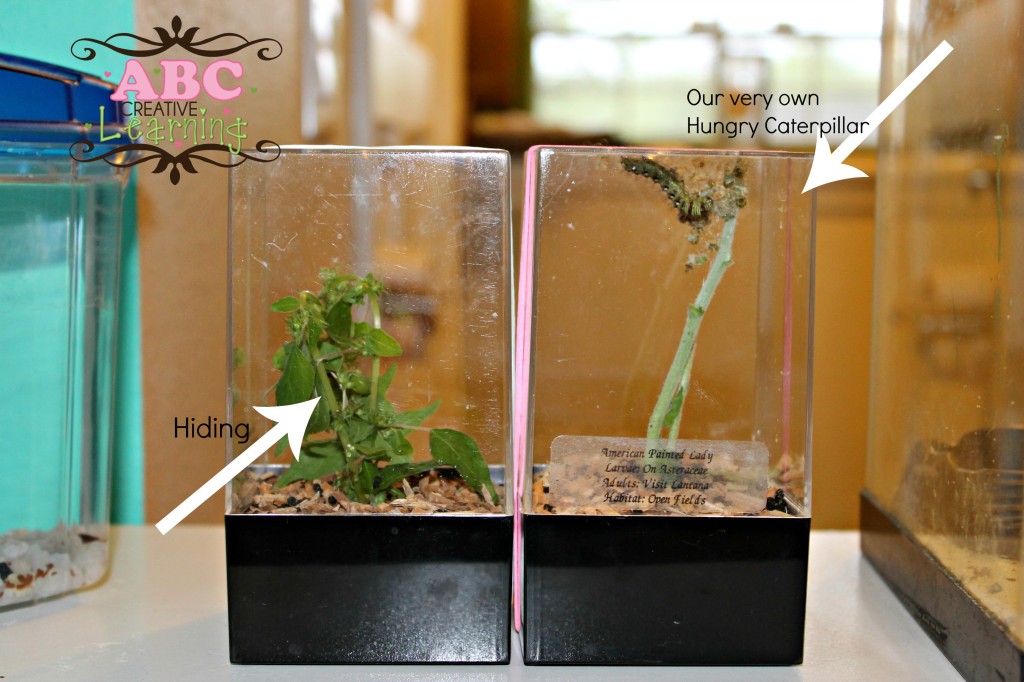 This past weekend we headed to the Farmers Market to pick up our yearly caterpillars, but this year we actually get to learn a bit more about them. As you can see on the right, we have our very own Very Hungry Caterpillar! When we brought them home on Saturday they were teeny tiny!
Today will be the second time that we change their leaves. The girls were a little worried that they would get a tummy ache, in fact, they believed that's why the one on the left was sleeping.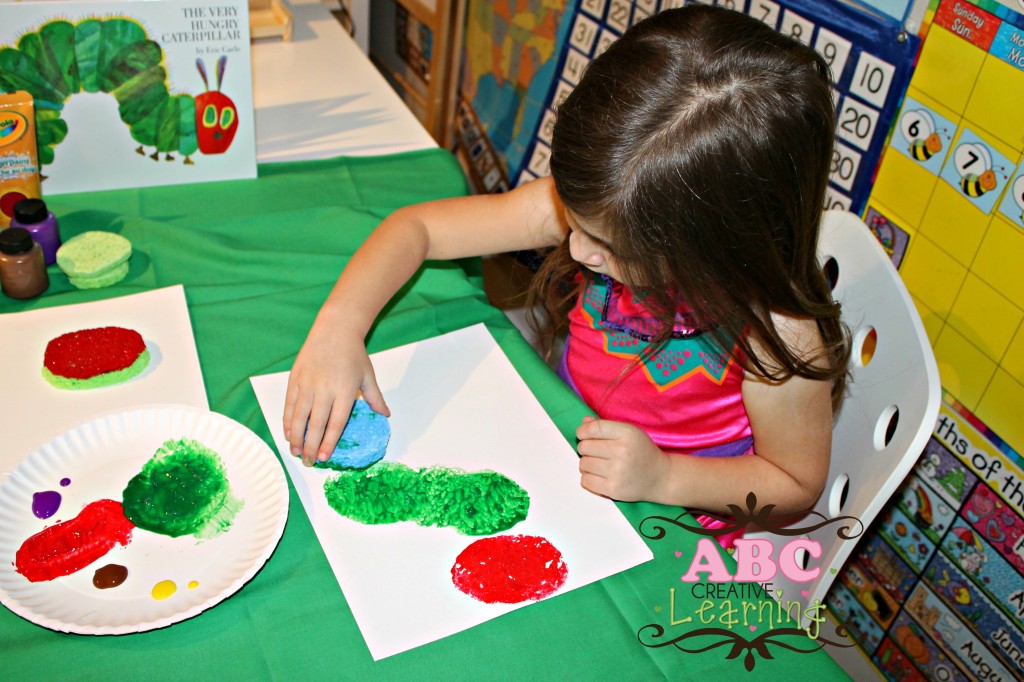 Instructions
Using a paper plate I poured a little bit of each color paint for the girls to use.
Starting with the red color for the caterpillars head and then the green paint for the caterpillar's body, My oldest dipped her round sponges into the paint and printed circles on her white card stock paper. I had a sample that she was looking at that I had made years before in the classroom and found in my educational filing cabinet.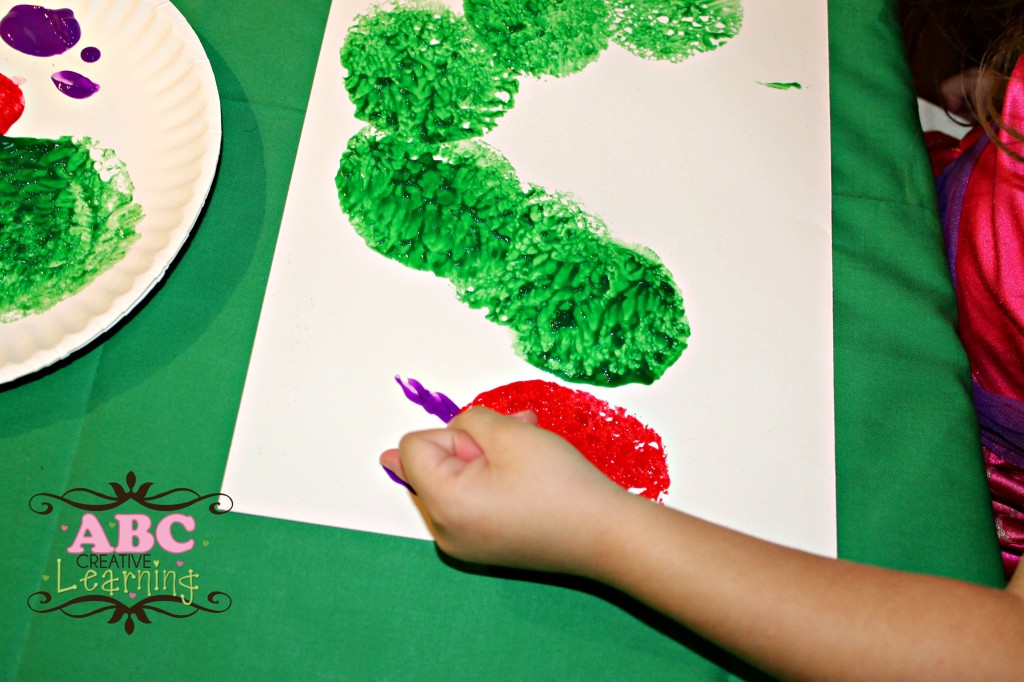 To make the caterpillars antennas, My daughter dipped the side of her pinkie finger in the purple paint and then printed over her caterpillars head. This was all her idea and it worked out great!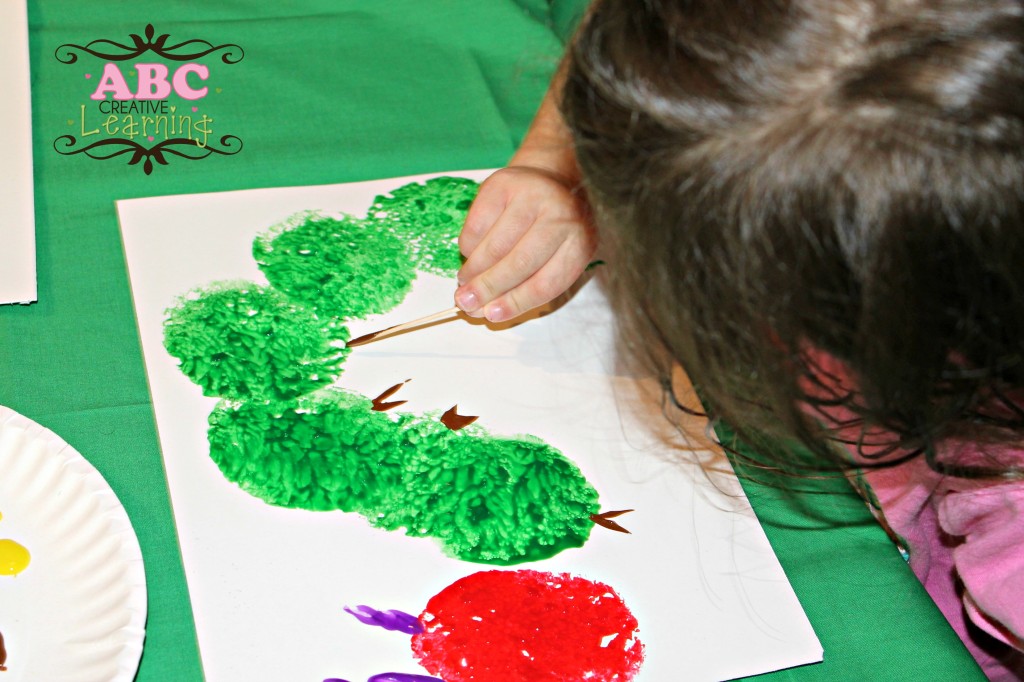 Using toothpicks dipped in brown paint, she made caterpillar legs.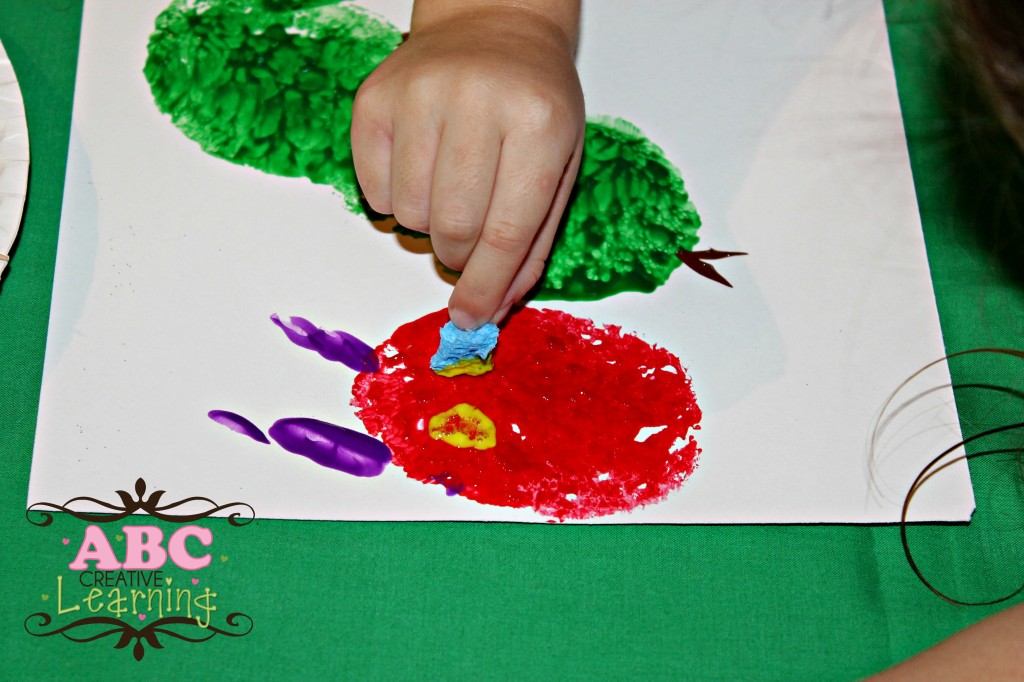 Allow your caterpillar dry for a bit before doing the eyes and nose.
For the eyes and nose, she wanted to use small pieces of the sponge to dip in the yellow and purple paint. I suggested her finger, but she clearly stated that she no longer wished to get dirty! Um, oookay then! So, to make my little artist happy, I cut out teeny tiny little round pieces of sponge.
To finish off the eyes she dripped green paint over the yellow paint.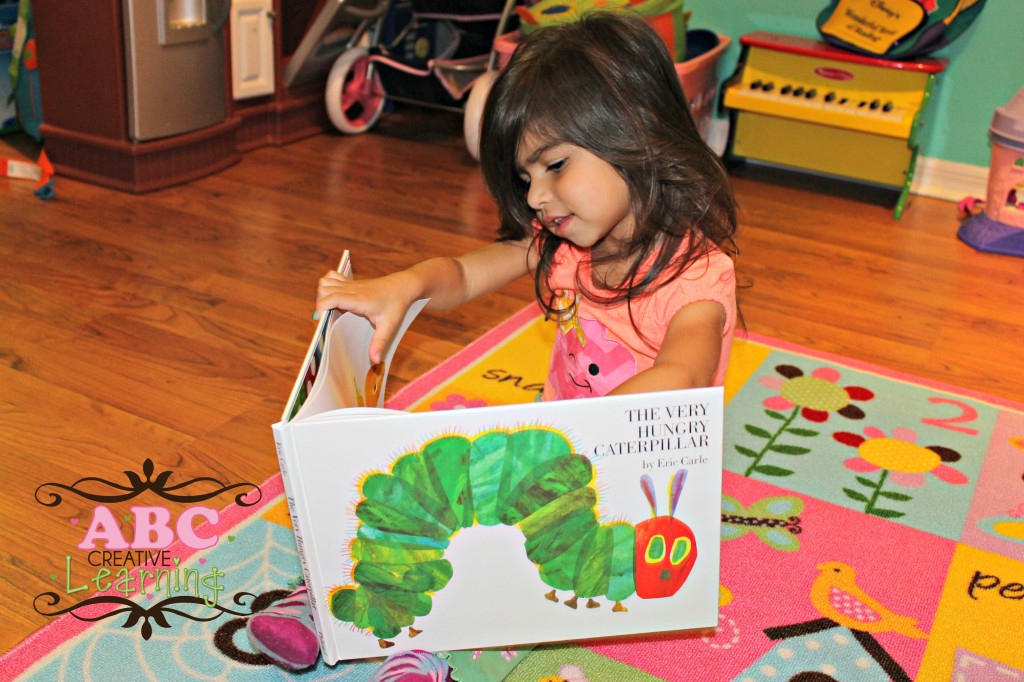 In between all of this craft fun my poor little one got sick, so she just relaxed and read her book The Very Hungry Caterpillar of course.
More of our favorite Butterfly Books

You Are Also Going To Love:
If you loved this The Very Hungry Caterpillar Craft for Kids, then you will also love the following crafts I have put together for you:
Have you read The Very Hungry Caterpillar?