When I hear the name Eric Carle the first thing to come to mind is amazing stories and illustrations! As a former teacher and now a homeschooling mom I probably own almost every single book that Eric Carle has written and with September being National Literacy Month I wanted to share this preschool alphabet activity inspired by The Very Hungry Caterpillar.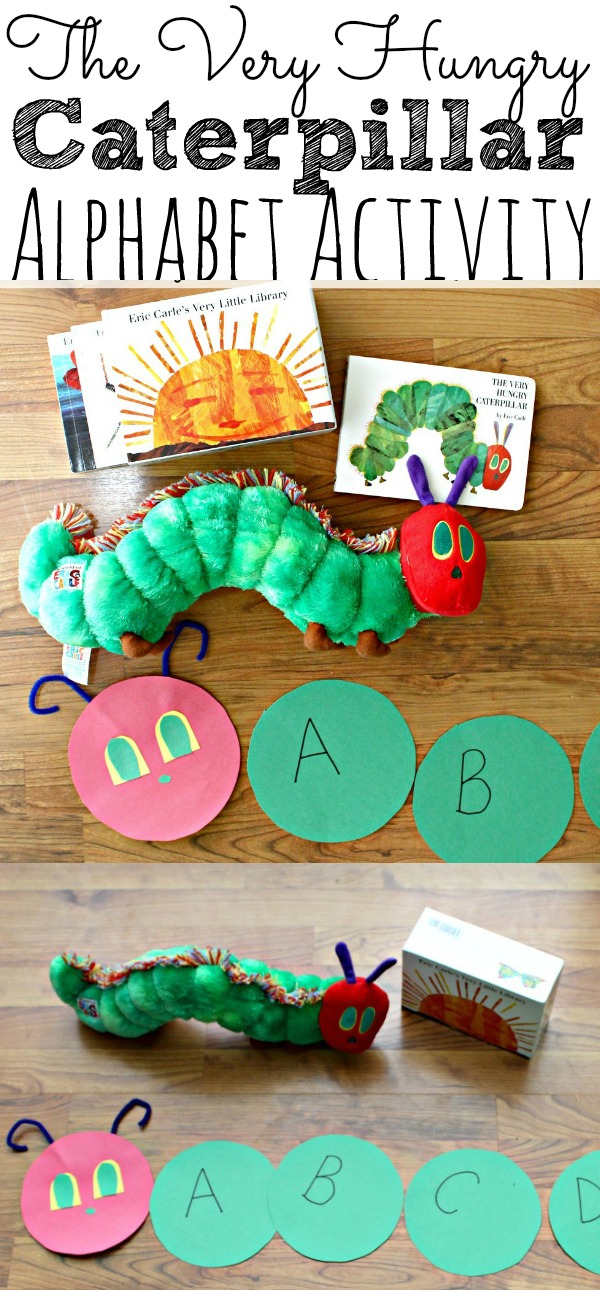 The Very Hungry Caterpillar Preschool Alphabet Activity
Since both of my girls were in my tummy I read to them! When I was pregnant with my oldest I used to teach Pre-Kindergarten so it's something I did with my students at least twice a day and when pregnant with my youngest I used to read to my oldest every single night! The Very Hungry Caterpillar is one of our favorite bedtime stories!
The post contains affiliate links.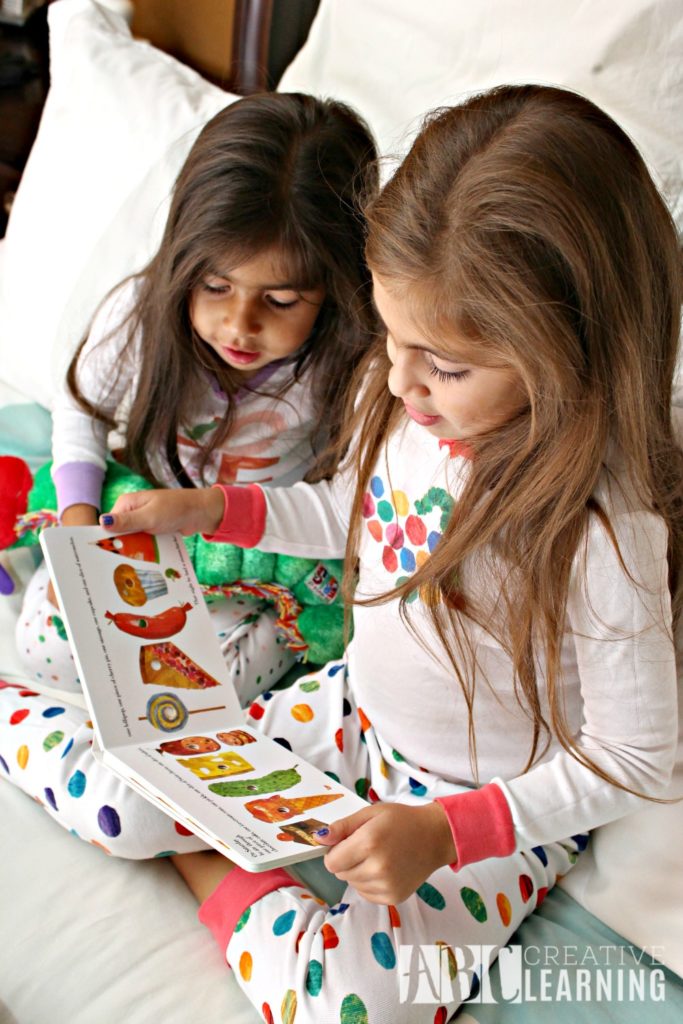 Adding Fun Into Reading
Now at the ages of 3 and 6 both of my girls love to read! Reading is such an important part of young children's developmental skills. Creating a fun learning environment will encourage your children to read every day. Add fun books like Eric Carle's Very Little Library to start off with and books like The Very Hungry Caterpillar Plush.
Check out some of our favorite books that you can easily create a fun activity to go with it.
How To Make The Very Hungry Caterpillar Alphabet Activity
Red, green, and yellow construction paper
Black marker
Black pipe cleaner
The Very Hungry Caterpillar book
Glue and scissors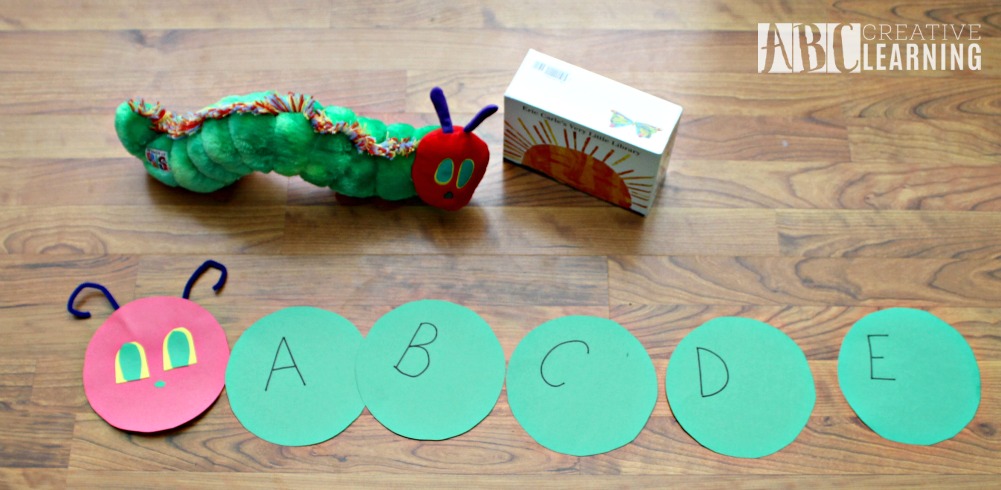 The Hungry Caterpillar Alphabet Activity
One of the things that I love about Eric Carle is the way his books really inspire literacy! My youngest has been working on her capital letters for the past few weeks. We are really working on recognizing these letters by name without any sound or correlation to the lower case letter yet. I want to take a different approach I did with my oldest.
So, I created a fun Very Hungry Caterpillar inspired game that will grow as she does. All you need is red, yellow, and lots of green construction paper. We cut circles to be the head and the caterpillar's body. Then we added eyes, nose, and antennas to his face.
On each green circle, we wrote in black marker the capital letters A through Z. She loves to put the letters in order or just call out the letters name!
My plan is to add the lower case letter as we learn them to each capital letter and then on the back glue pictures that begin with that letter!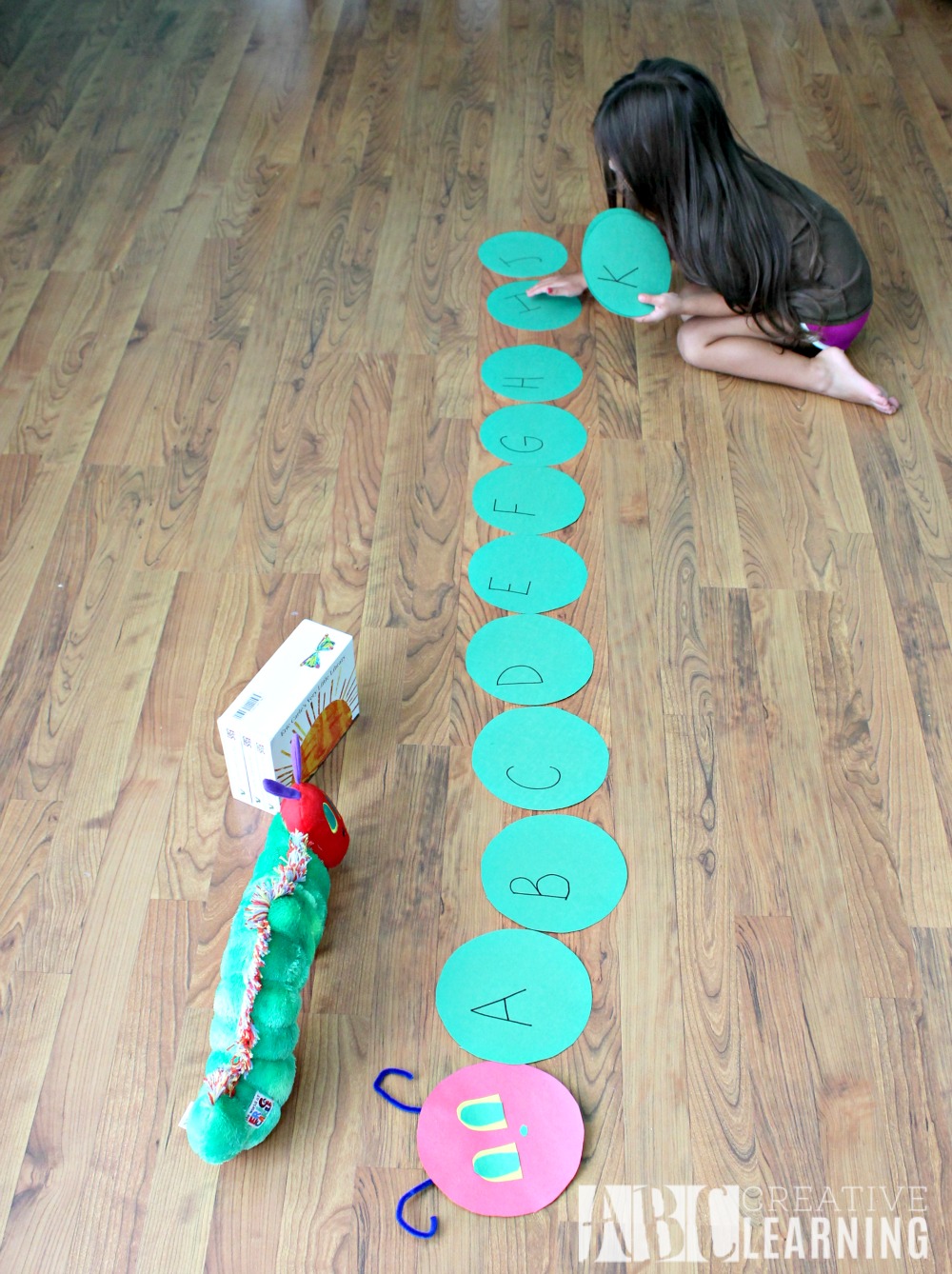 I will definitely be laminating these circles this week because she loves playing with them so much that I want them to last! Plus, I can add the letters as we keep learning!
According to the National Education Association, having kids read frequently is one of the best ways to help them become good readers and improve at recognizing letters and sounds.
Make sure to take a second to check out all the facts about the importance of childhood literacy on their website http://www.nea.org/grants/facts-about-childrens-literacy.html.
Now is the time to create a library filled with amazing books for your children! You don't need much but a small basket and a library card to do so! Check out our fun craft inspired by The Hungry Caterpillar!
I hope that this activity and the information provided above really shows parents how important literacy is for children, especially in the younger years! I do love that Eric Carle has provided these amazing books, making it so much easier for parents and children to love to read!

You Are Also Going To Love:
If you loved this Alphabet Activity Inspired by The Very Hungry Caterpillar, then you will also love the following educational crafts and activities I have put together for you:
What is your child's favorite Eric Carle book or book to read?

SaveSave