Today I'm sharing a fun and easy letter matching game that we have been doing all month. This Easter Egg Letter Matching Game is perfect for learning the alphabet. It has have been one of my girl's favorite games lately, plus I love it because it's a nice quiet game when mommy needs to get work done.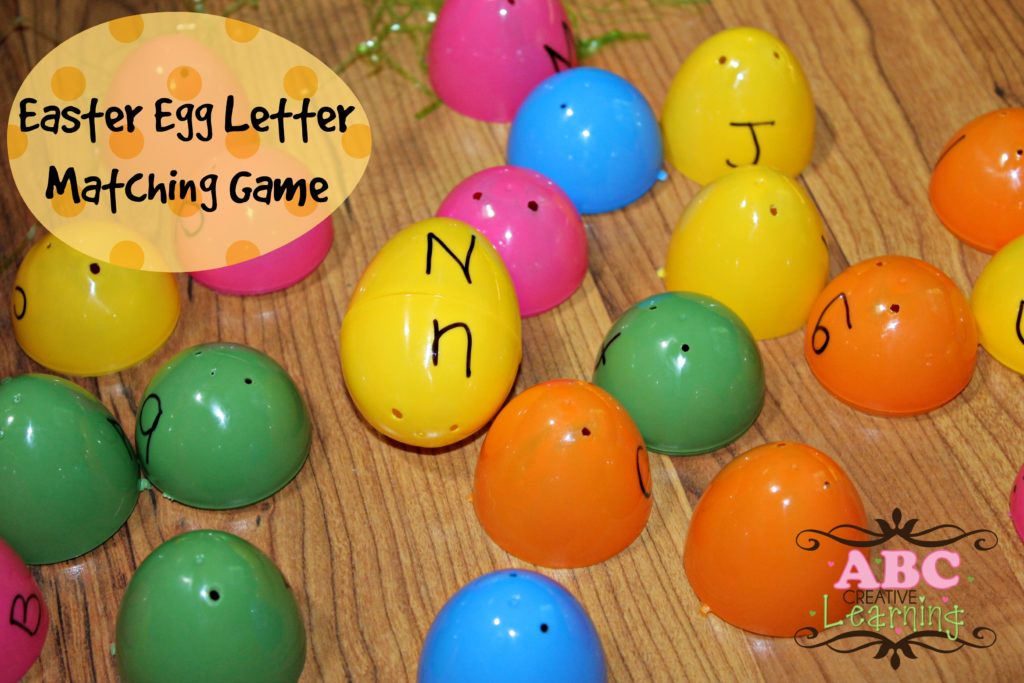 Easter Egg Letter Matching Game | Learning The Alphabet
The best part of this activity is that I bet you have all the materials needed to make this game in the classroom or at home. Especially in the month of April, where plastic eggs are everywhere.
Materials Needed
Plastic Easter eggs
Permanent marker
Basket or small tub to hold your eggs in
Fake Easter grass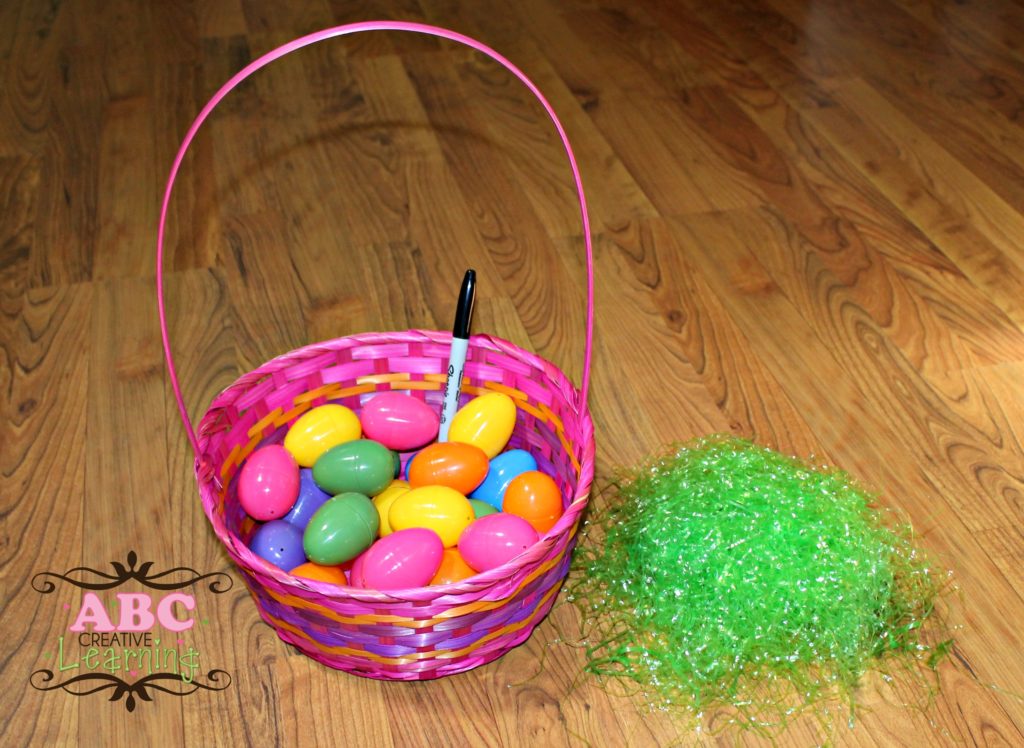 Sometimes it amazes me that the activities that takes me just a few minutes to put together are the ones that my girls love playing with the most! I wanted to make the game fun so I decided to put the eggs in a basket and cover with fake Easter grass. They definitely got a kick out of that.
To put your Easter Egg Letter Matching Game together simply write the upper case and the lower case letter on each half of an egg. I chose to write the letters with the upper case on the top half of the egg and the matching lower case letter on the bottom half of the egg. You could also write the letters side by side if you prefer. Just make sure that each half of the egg only has either the upper case or the lower case letter.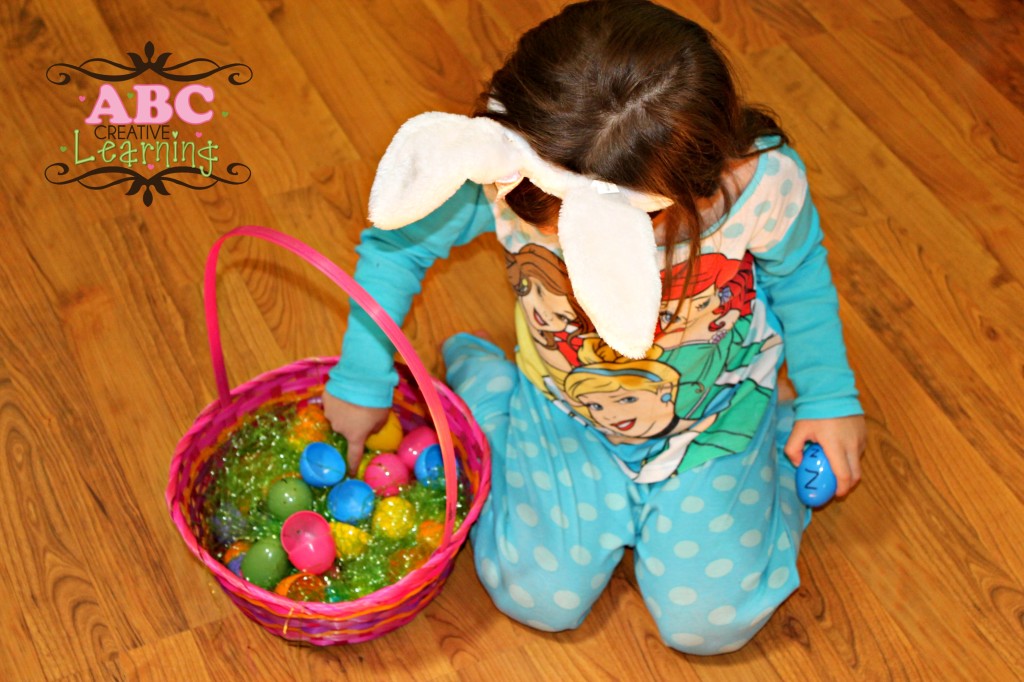 My oldest, of course, has to wear her bunny ears while doing her Easter Egg Game! It just wouldn't be the same! You know this just makes it even more fun.
Once you have gotten all your letters written on the eggs to go ahead and separate each half. Toss each half of the egg into the basket and cover with grass to make it a little bit more challenging. You wouldn't think so, but digging through all that grass takes them a little bit more time.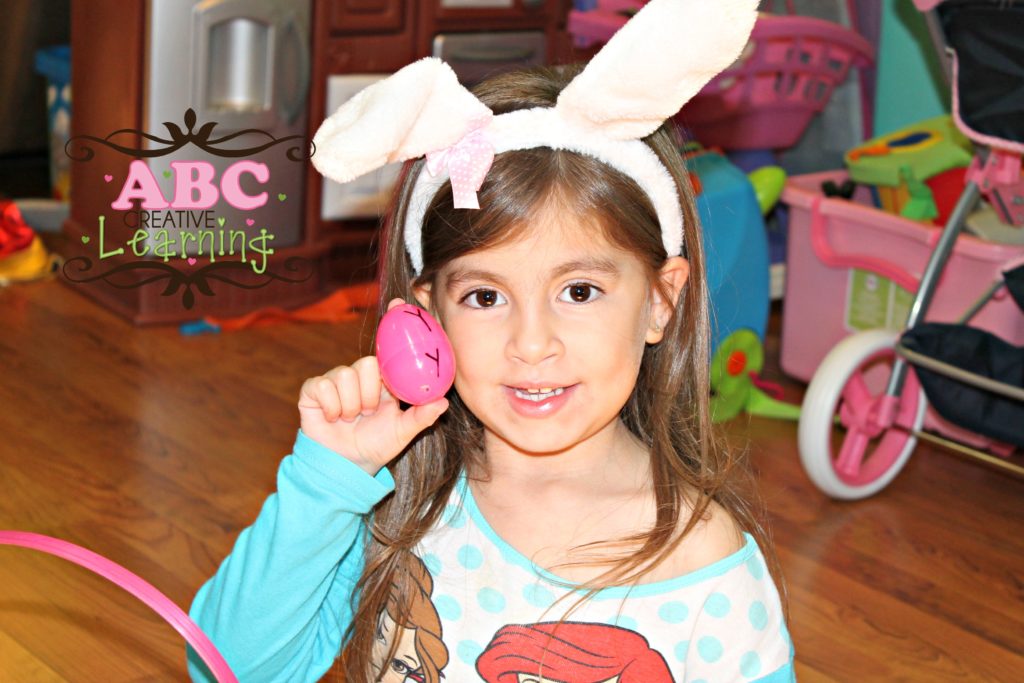 It such a treat and a delight to see her accomplish such a big goal! Knowing and recognizing all her letters is a great achievement for preschoolers and for us homeschooling parents! It definitely is the encouragement we need to let us know that we are heading in the right direction and we deserve a pat on the back 🙂 Go ahead, you deserve it!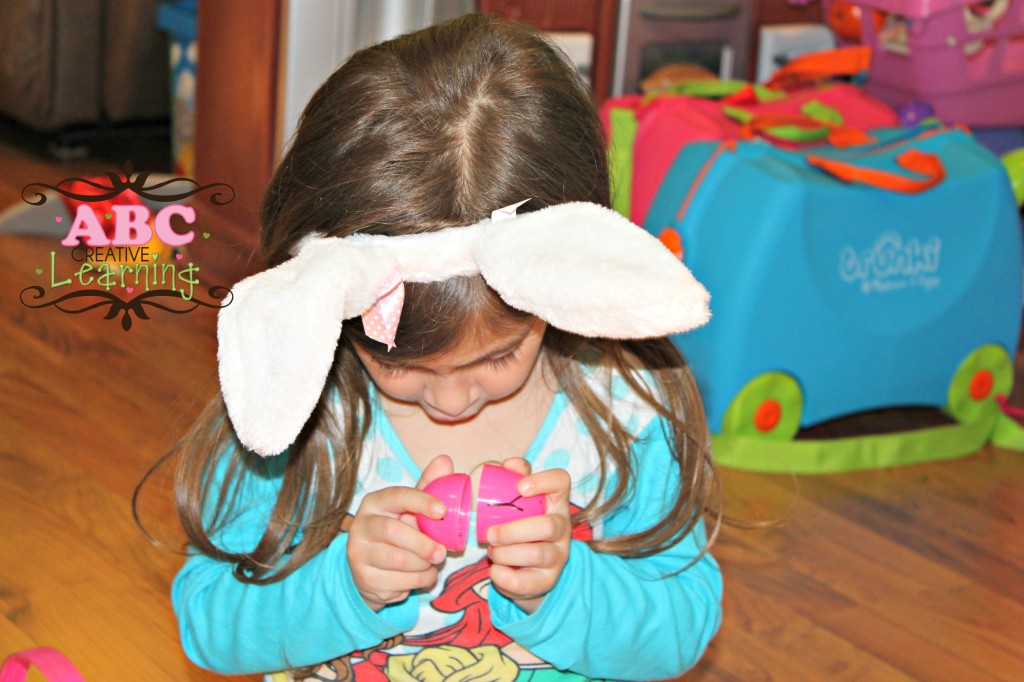 Look at that, we are also working on our fine motor skills!! I love games in which kids work on more than one skill set at a time.
If you have younger kids like I do that are still learning their letters, sit older siblings with younger ones. Your older sibling will be re-enforcing their skills while helping their younger brother or sister learn a new one. Now that's teamwork!

You Are Also Going To Love:
If you loved this Easter Egg Letter Matching Game for Learning The Alphabet, then you will also love the following learning activities I have put together for you:
What kind of alphabet games does your child like to play?