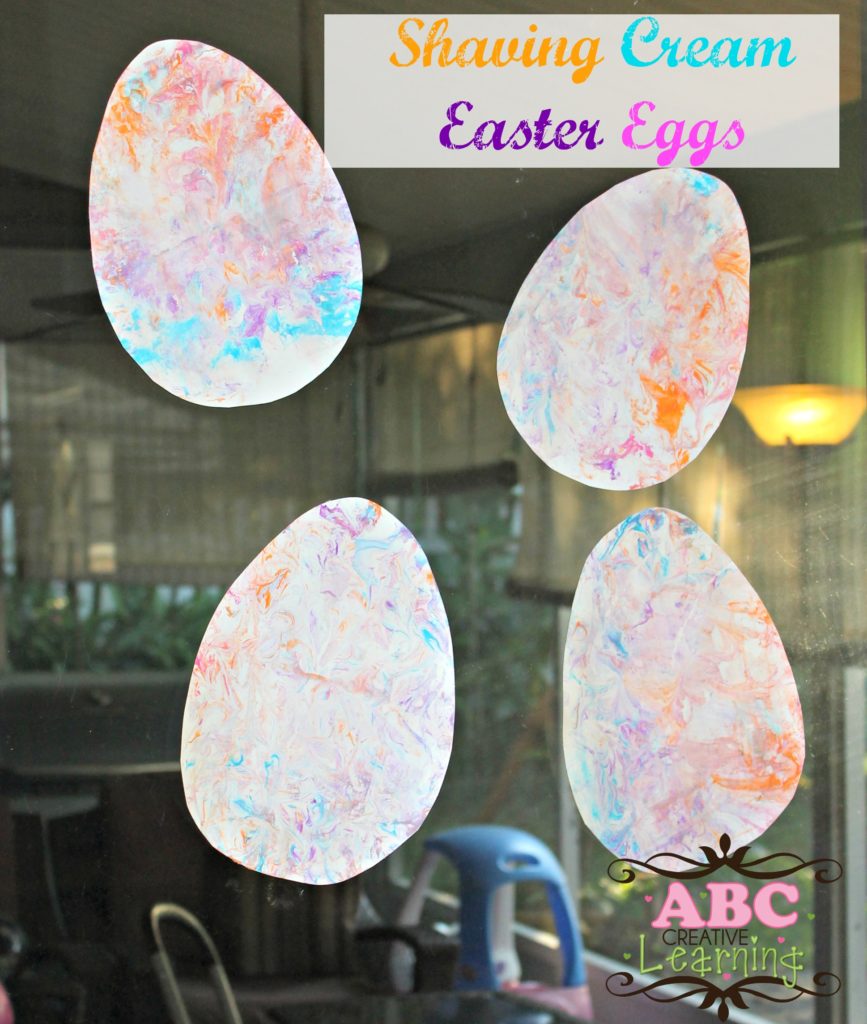 Last week the girls wanted to do an Easter craft with eggs and paint, so I pulled out a craft I did in the classroom a few times.  It's fun and can be a messy craft, but that's the best part about it.  If your little one likes paint and playing with shaving cream, then this Shaving Cream Easter Egg Craft is just for you!
Materials Needed:
White construction or card stock paper (egg shape)
Shaving cream
Paint
Flat pan
Stick (chopsticks, end of a spoon, wooden stick)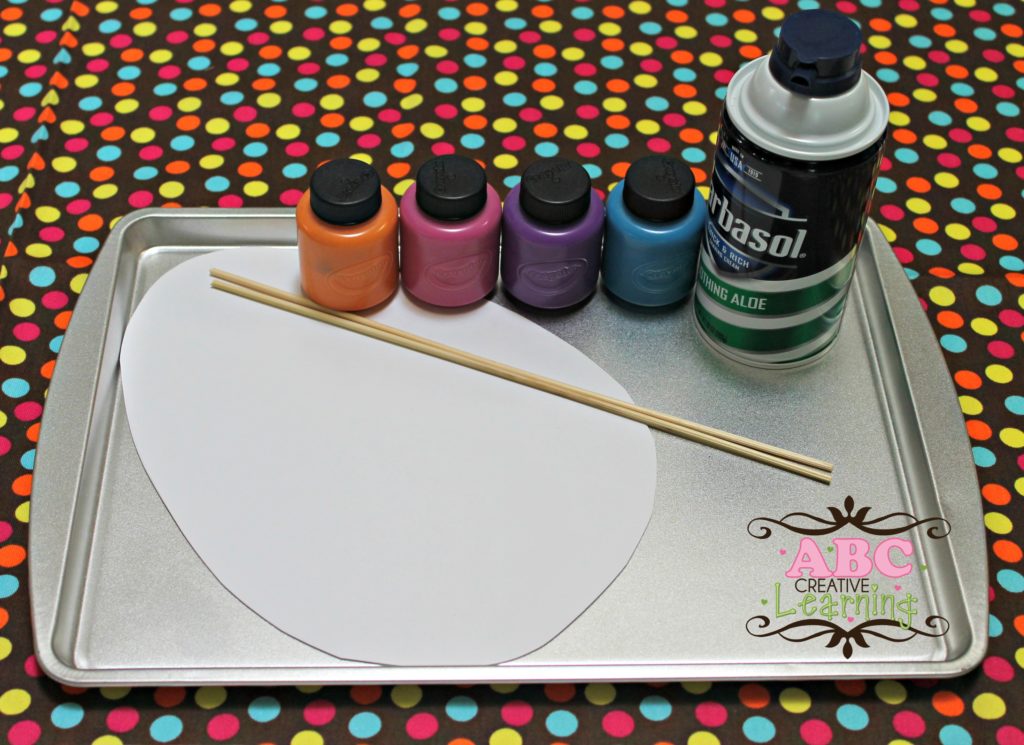 Cover a flat pan with shaving cream and then add strips of your kids favorite colors.  I had the girls pick 2 colors each and poured in rows over the shaving cream.
I just love this picture below, where Kaidence has probably asked me for the one million time "now mommy?".  That's what goes on behind the scenes when I'm taking pictures of our crafts.  The girls are always so patient with me while I get all the pictures that I need.  Poor thing couldn't wait to get her hands on everything 🙂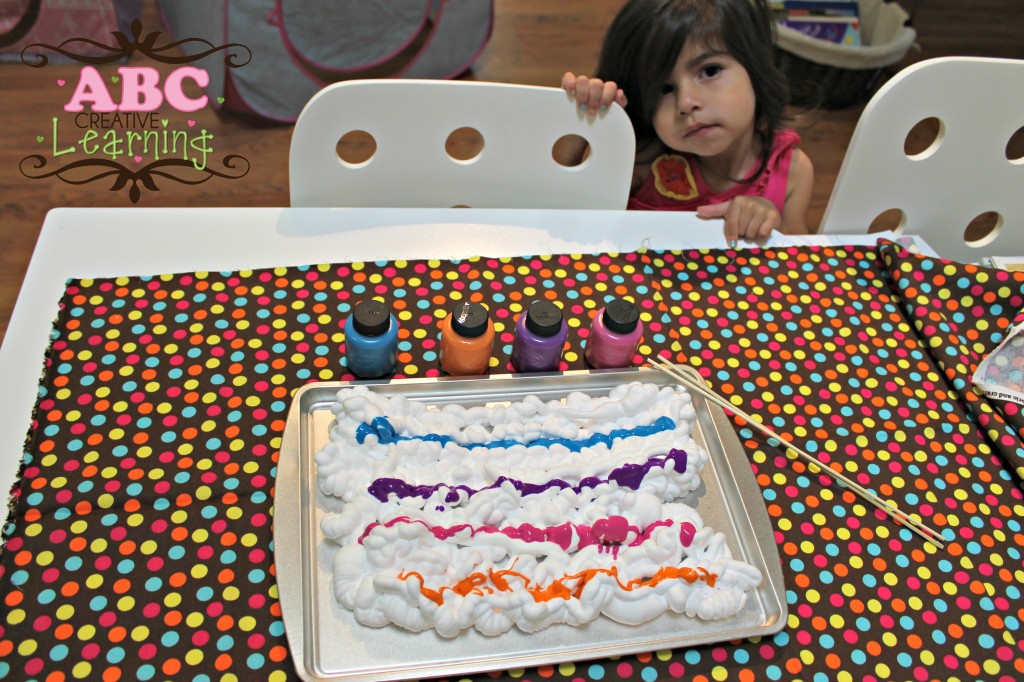 Using any type of stick let your child mix the colors up slowly.  The girls loved how the colors got all swirled together, but you could still see each individual color in the shaving cream.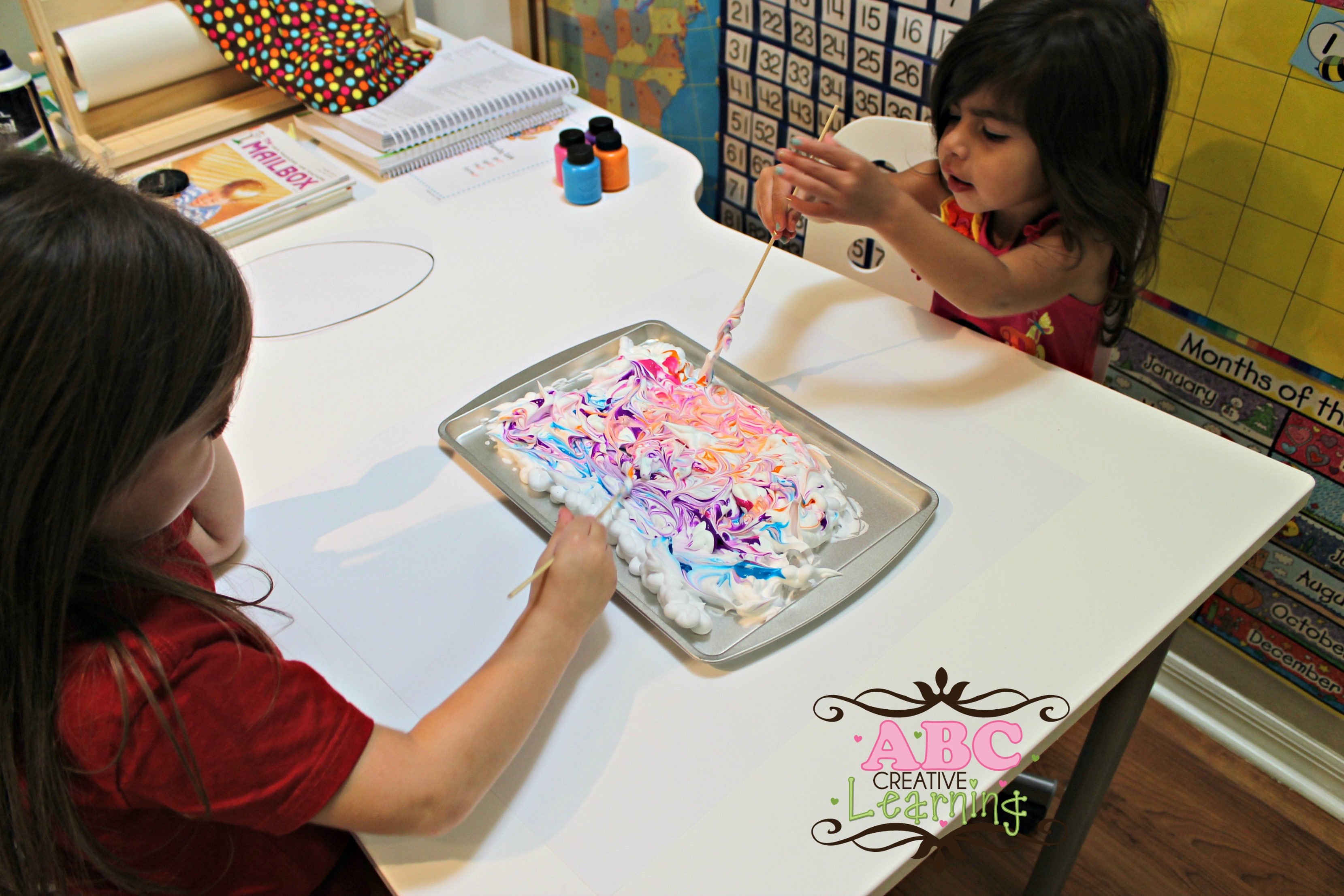 Once your colors and shaving cream are swirled together, you are ready to paint your Easter eggs!  Lay one of your eggs over the shaving cream and paint.  Let your child lightly press the egg into the shaving cream, making sure that the entire egg is laying flat.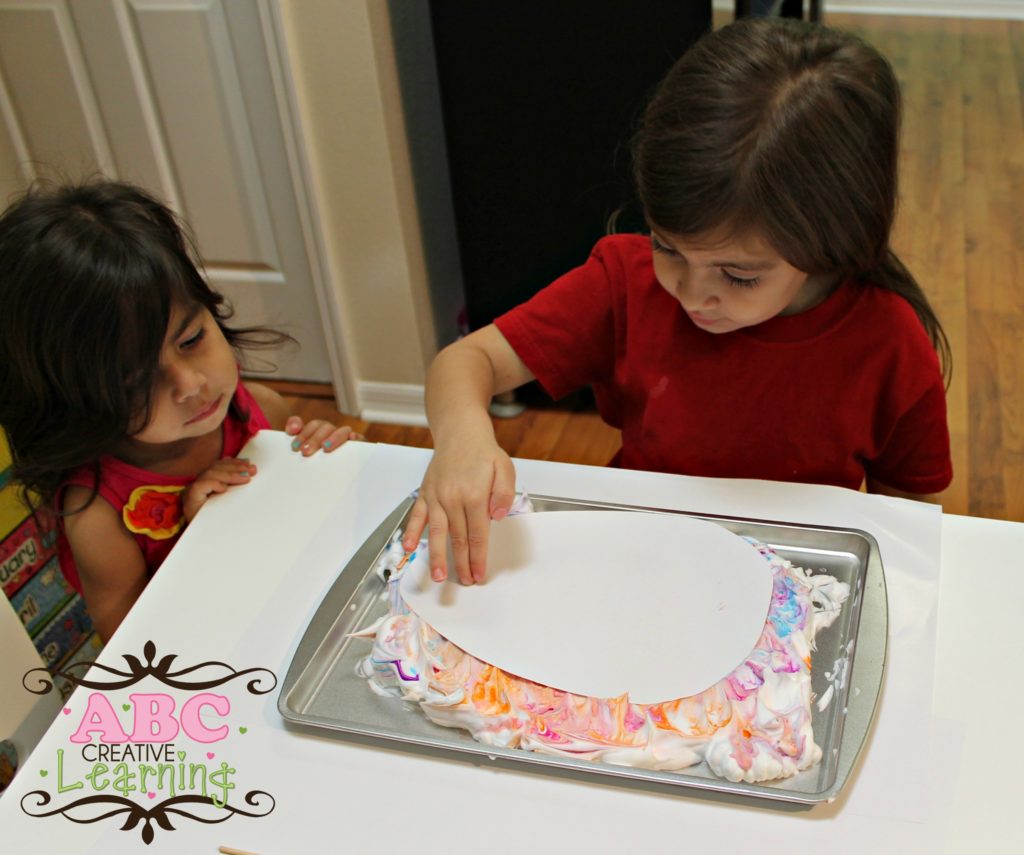 Gently pull off your egg and let it sit for a few minutes or until you have finished coloring all your eggs.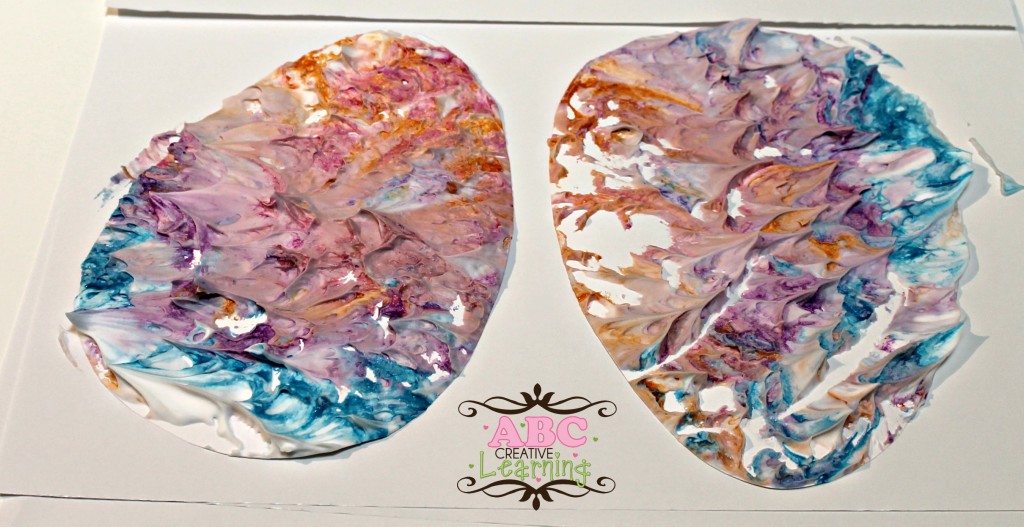 Using your stick, spoon, or chopsticks, help your child scrape off the shaving cream from the eggs.  It's so cool to watch all the shaving cream come off, but the colors from the paint stay right on the paper egg!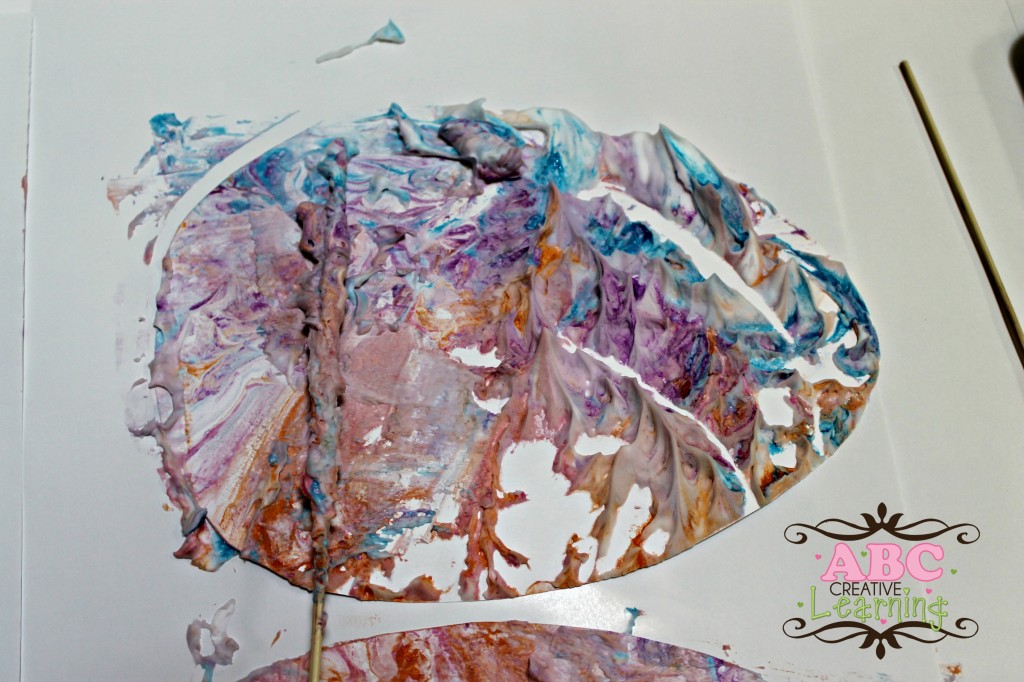 Now just allow your egg to dry!  Once it's dried you can add to your window, walls, or even hang them together like an Easter Mobile!  Once you are finished with your craft, this can become a wonderful Sensory Play Time Activity!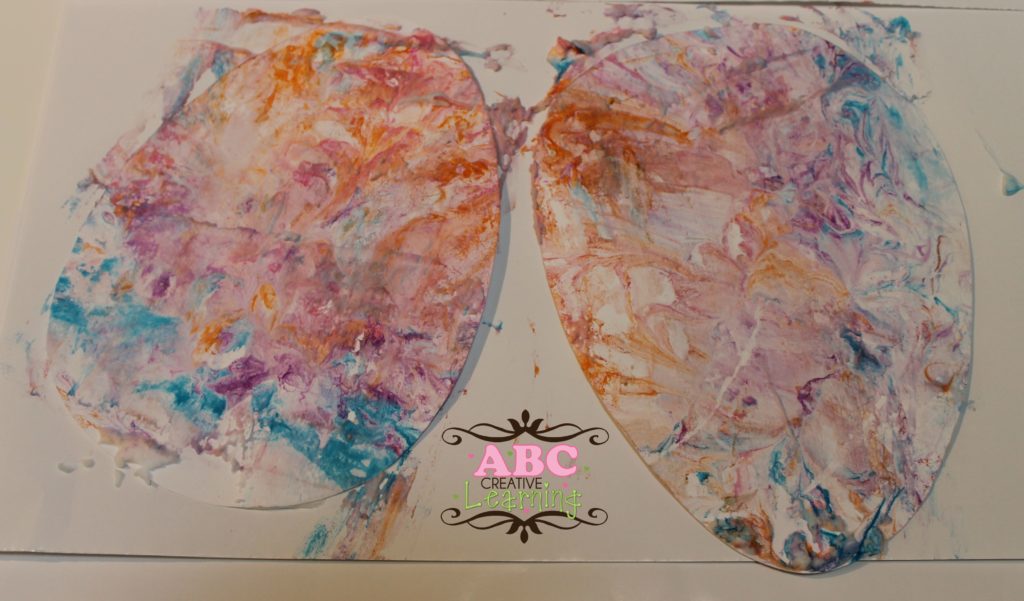 Have you made some Easter Crafts this April?