This The Cat in the Hat Stained Glass Kids Craft is perfect for celebrating Dr. Seuss's birthday and reading week.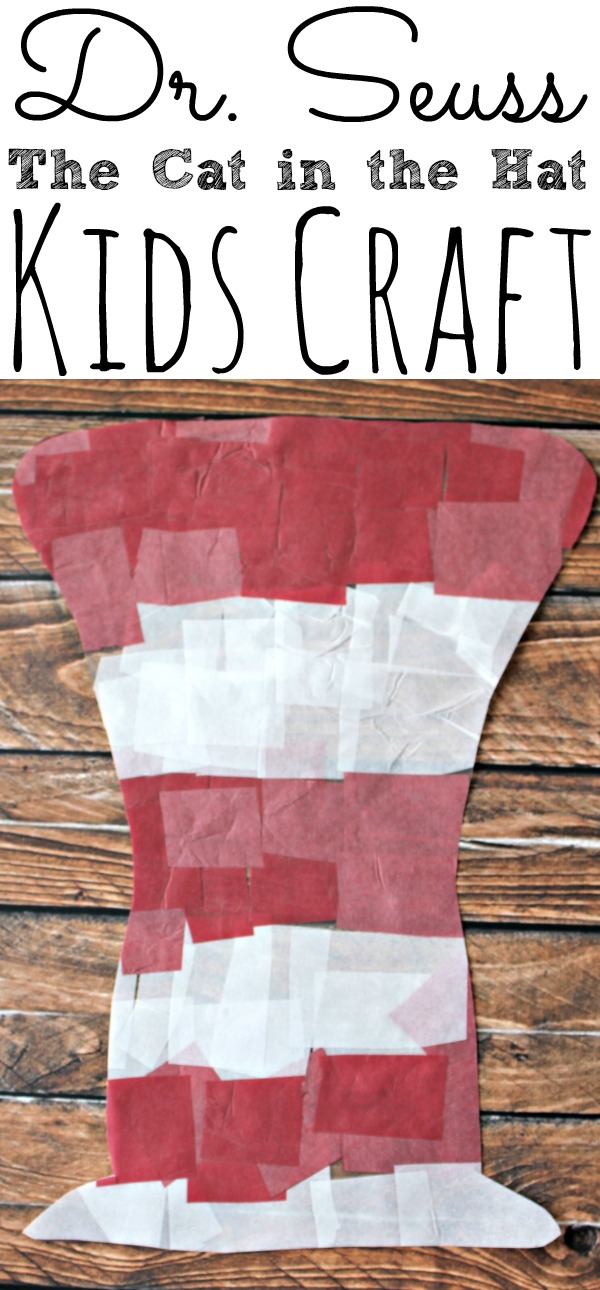 The Cat in the Hat Stained Glass Kids Craft
One of my favorite authors growing up has been Dr. Seuss.
His books are filled with fun stories, silly rhymes, and educational thoughts that kids grow up loving.
That's why I love creating fun crafts that are the perfect addition to inspire kids to read books as often as possible.
This stained glass hat craft for kids is inspired by the infamous Cat in the Hat from the Dr. Seuss books.
It's an easy craft that can be created for preschools and elementary school kids.
Perfect for decorating the classroom or just bringing in a fun craft with a book.
This post contains some affiliate links for your convenience (it means if you click on a link and make a purchase I will earn a small commission. It will not cost you a penny more).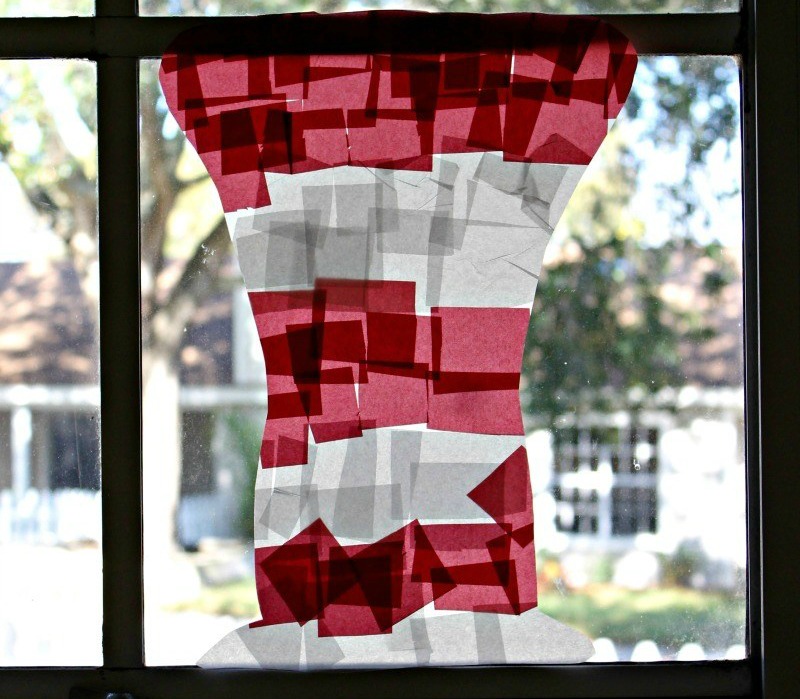 Materials needed For Cat in the Hat Craft
Here is a list of all the materials needed to create The Cat in the Hat craft, plus a link to all the materials below.
Red and white tissue paper (cut into squares)
Contact paper
Scissors
My girls love creating crafts with tissue paper and contact paper!
I think it's super easy and with only two materials it makes it a very affordable fun craft for kids!
This would be perfect for students to create on reading week or Dr. Seuss's birthday.
You can hang them up on your windows to make them look like glass stained art.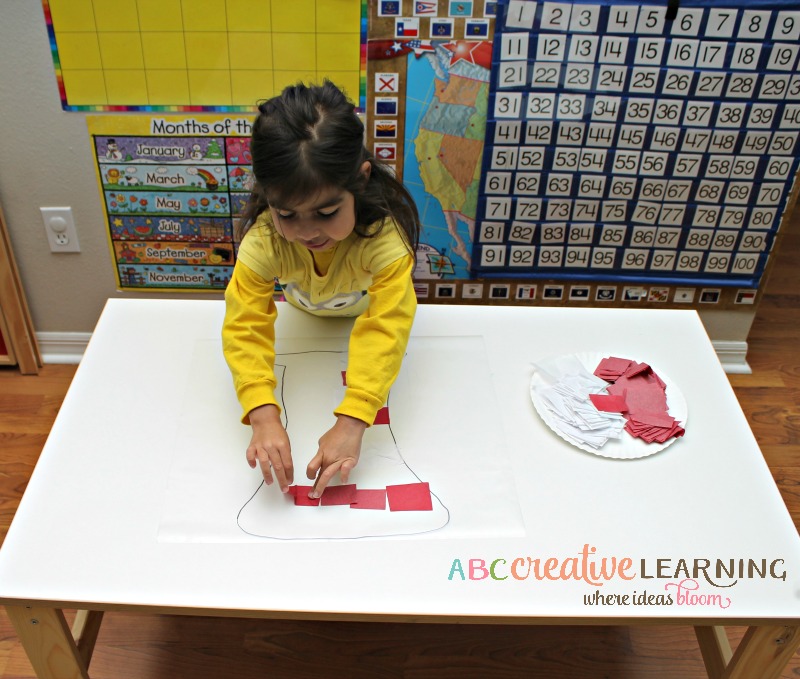 How To Make The Cat in the Hat Craft
I always love beginning a craft by reading the book inspired by our craft.
So, read with your child or students Dr. Seuss' The Cat in the Hat.
This will get them even more excited about their art.
Cut out two pieces of rectangular shapes with the contact paper.
Print out a Cat in the Hat hat on a piece of paper or cardboard. This will be your stencil to trace the hat on the contact paper.
Cut out red and white tissue paper into squares.
Have your child create a pattern of lines starting with red and ending with white stripes.
Lay your second sheet of contact paper sticky side down, creating a laminating effect on the craft.
Cut around the marked lines to create your hat.
The kid's craft is now ready to be hung on a window or glass door!
Educational Tip: I also love that this activity helps with some fine motor skills development and also a little bit of math patterning! All while doing crafts.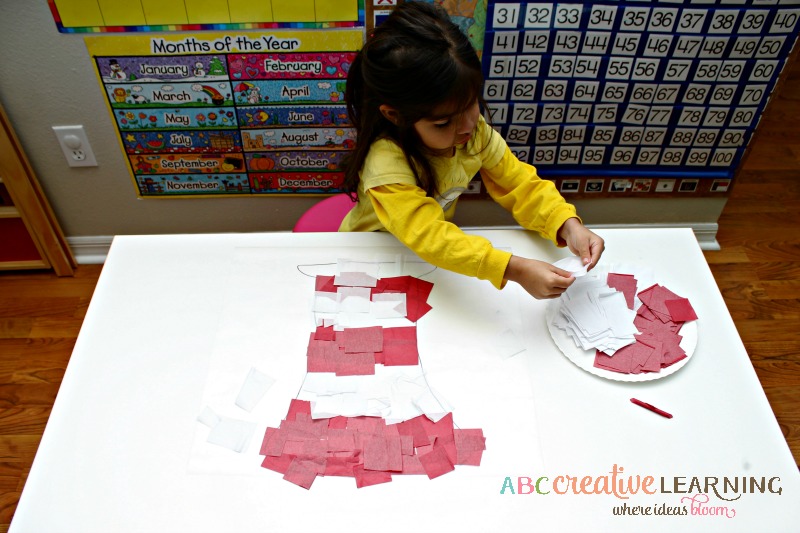 Popular Cat In The Hat Books
Creating a fun craft is all about the adventure a book brings to young kids.
Here is a list of popular Cat in the Hat Books your kids will love!

I hope your kids enjoy this fun and easy Cat in the Hat inspired craft.
Perfect for hanging in the classroom or in your home after a reading lesson.
Don't forget that Dr. Seuss' birthday is on March 2nd and the same week as Reading Week!
More Dr. Seuss Fun I Thought You Would Enjoy
What is your child's favorite Dr.Seuss book?