March is here and it's time to share some of our St. Patrick's Day crafts! These Shamrock Suncatchers for St. Patrick's Day is one of our favorite craft for kids. Perfect for hanging on your windows. When allowing the sun to shine through, the green colors come thru beautifully.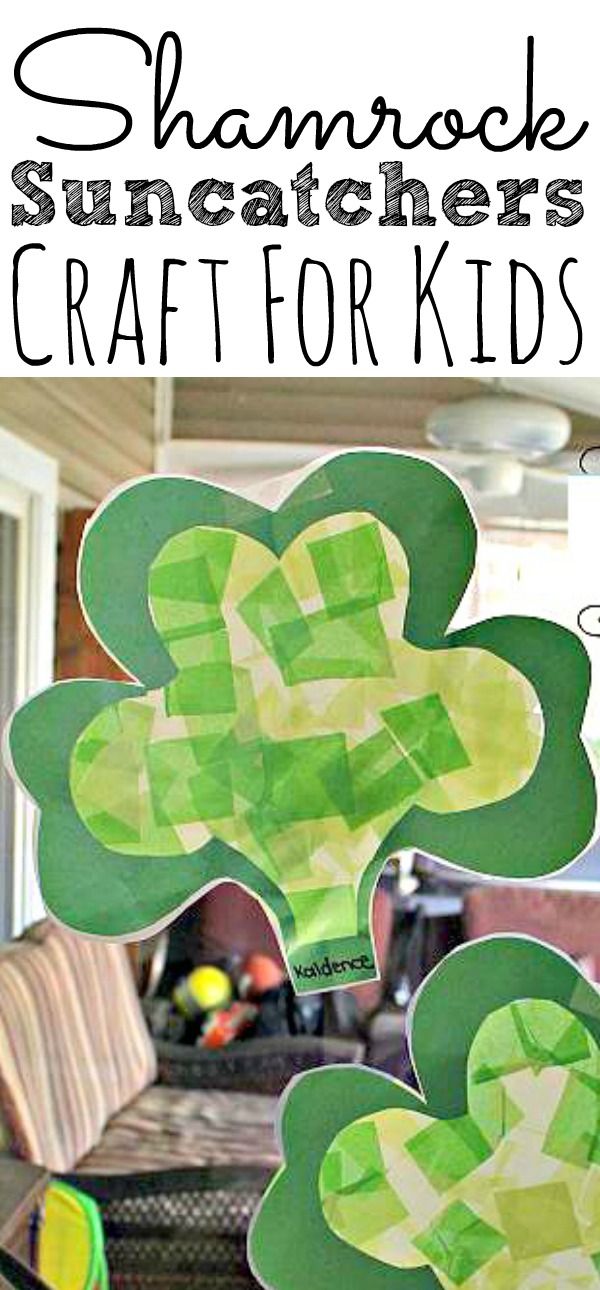 Shamrock Suncatchers Kids Craft
Easy crafts are always on top of my crafting list! These are both easy and so cute to show off in your home to share a little bit of the Irish spirit. St. Patrick's Day is such a fun fay and these shamrocks are perfect for decorating your windows with.
Post contains affiliate links.
Materials Needed For Shamrocks
Green Construction Paper
Contact paper
Different shades of green tissue paper
Scissors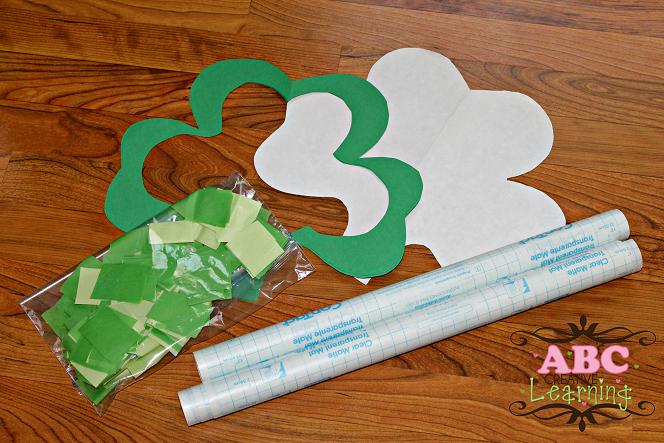 Instructions To Create St. Patrick's Day Shamrocks
Stencil out a shamrock either on a separate sheet of construction paper or right on your green construction paper. We made large shamrocks, but you can make them any size you would like. Once you have your shamrock stenciled or drawn fold it in half and go ahead and cut around the inside middle area. You want the shamrock shape with a hole in the middle.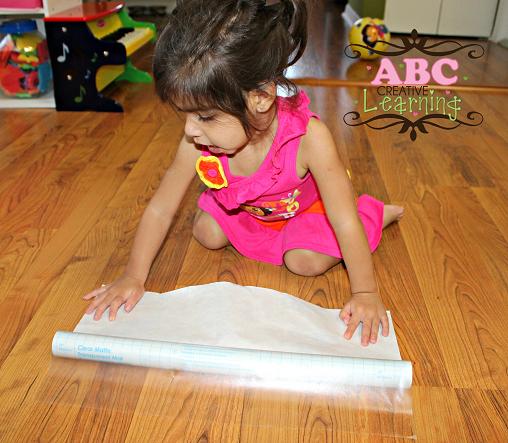 Cut out two squares of contact paper that will cover your entire shamrock. With a little help from your artist pull the contact paper apart with the sticky side up. Do this slowly so that your contact paper doesn't stick together or crinkle up.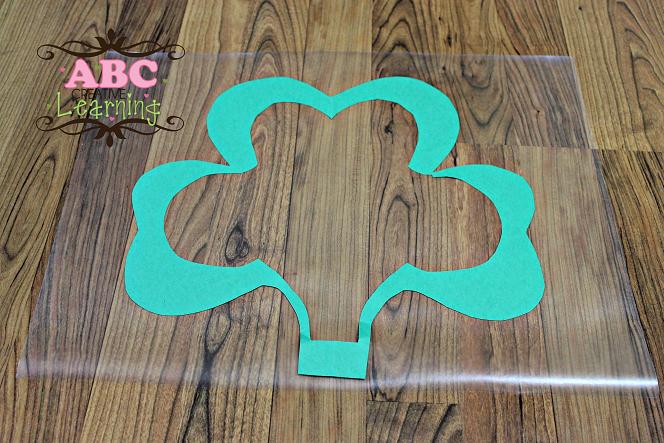 Gently stick your shamrock pattern right on the sticky side of your contact paper.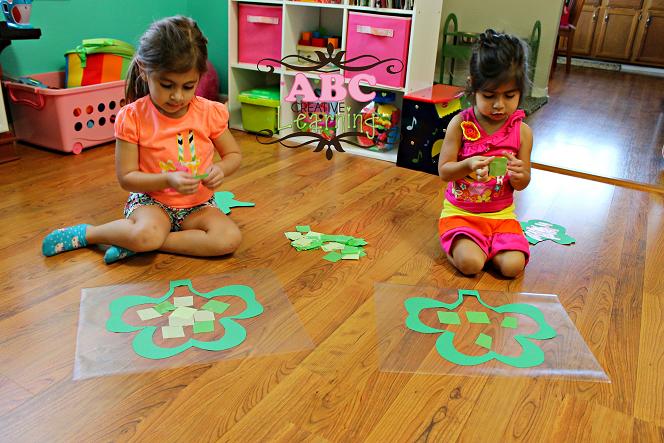 Cut the tissue paper into strips and then into squares of different sizes. Have your little ones stick the tissue paper flat right in the center of the shamrock covering all the sticky areas. This is a really nice quit craft to do at home and it's not messy at all.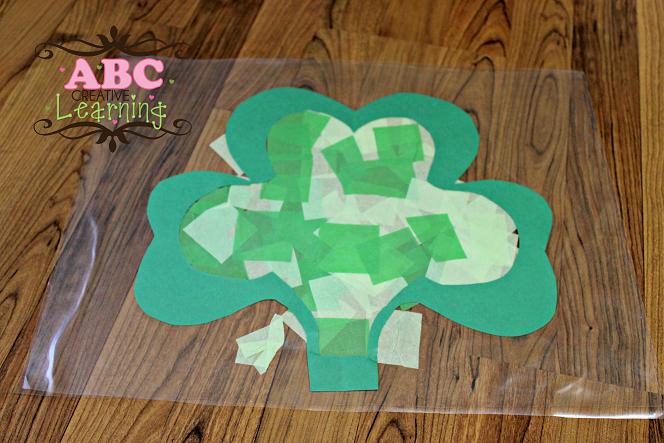 Using the second piece of contact paper you cut out and some help again from your little artist pull apart the contact paper from its paper. Gently and carefully starting from the middle stick that second layers of contact paper on the side where the tissue paper is on. You're basically laminating your shamrock 🙂 If you have a laminating machine you can use that as well. I like using the contact paper because I think the light comes through better.

You Are Also Going To Love:
If you love these Shamrock Suncatchers Kid Crafts, then you will also love the following St Patrick's Day activities I have put together for you:
What's your favorite St. Patrick's Day craft?