Free Dr. Seuss Inspired Bingo Cards that are perfect for reading week in March! Print them out and enjoy them with your kids or classroom.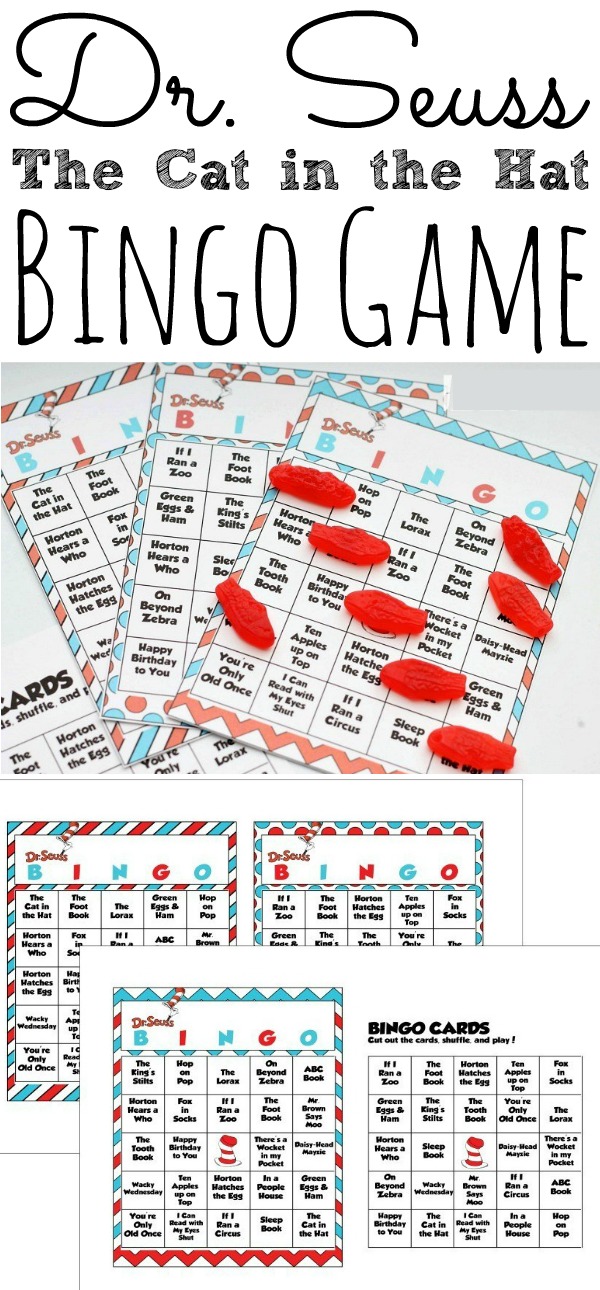 Free Dr. Seuss Inspired Bingo Cards
If you haven't noticed yet, I love Dr. Seuss's books and my girls do too!
We have an entire container filled with these amazingly fun wacky books!
My girls just love the silliness and rhyming words that are in each of the Dr. Seuss books!
That's why today I wanted to share with you all these fun and free Dr. Seuss Inspired Bingo Cards I created for reading week.
These are perfect to print at home for homeschooling lessons or for the classroom.
This fun bingo game takes you along some of Dr. Seuss's wonderful books all while inspiring kids to read some of his fun books.
This post contains some affiliate links for your convenience (it means if you click on a link and make a purchase I will earn a small commission. It will not cost you a penny more).
Materials To Make Dr. Seuss Bingo Game
Below you will find all of the materials needed to create this fun free bingo game for kids.
I've also added the links to Amazon for easy ordering below.
Cardstock Paper to print your bingo cards
Bingo chips or even candy to cover your spots
Printer
Scissors
Lamination machine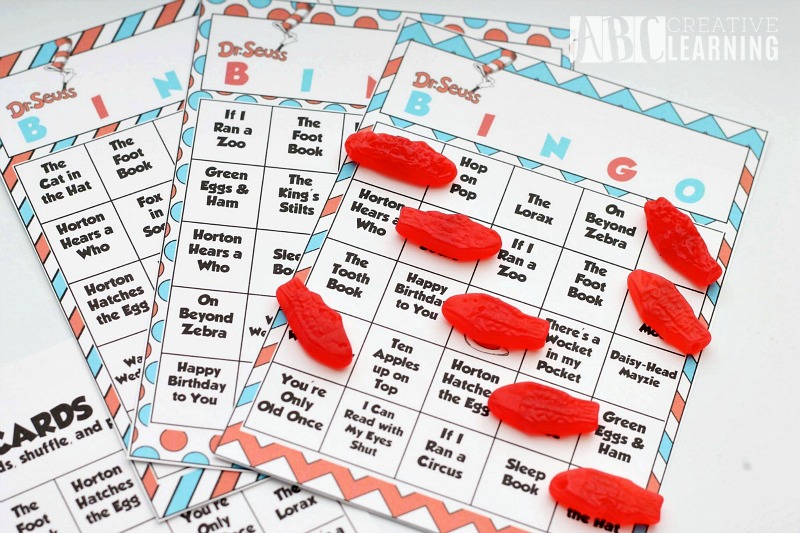 How To Make A Dr. Seuss Reading Bingo Game
First, begin by downloading your FREE Dr. Seuss Inspired Bingo Cards on cardstock paper.
Laminate each sheet and then cut each bingo card out. This will ensure that your bingo cards will last longer and you can re-use them all year long!
Keep one sheet as your caller sheet. Go ahead and label this with a permanent marker on the back so you know it's your calling sheet.
Tip 1: Use an erasable marker to mark down the Dr. Seuss books that you call out. This way you can re-use your call sheet over and over again.
Tip 2: Do the same with the bingo cards for the kids or use a fun piece of candy like skittles, m&m's, or even Swedish fish that look like Dr. Seuss fishies for them to cover the Dr. Seuss book when called out!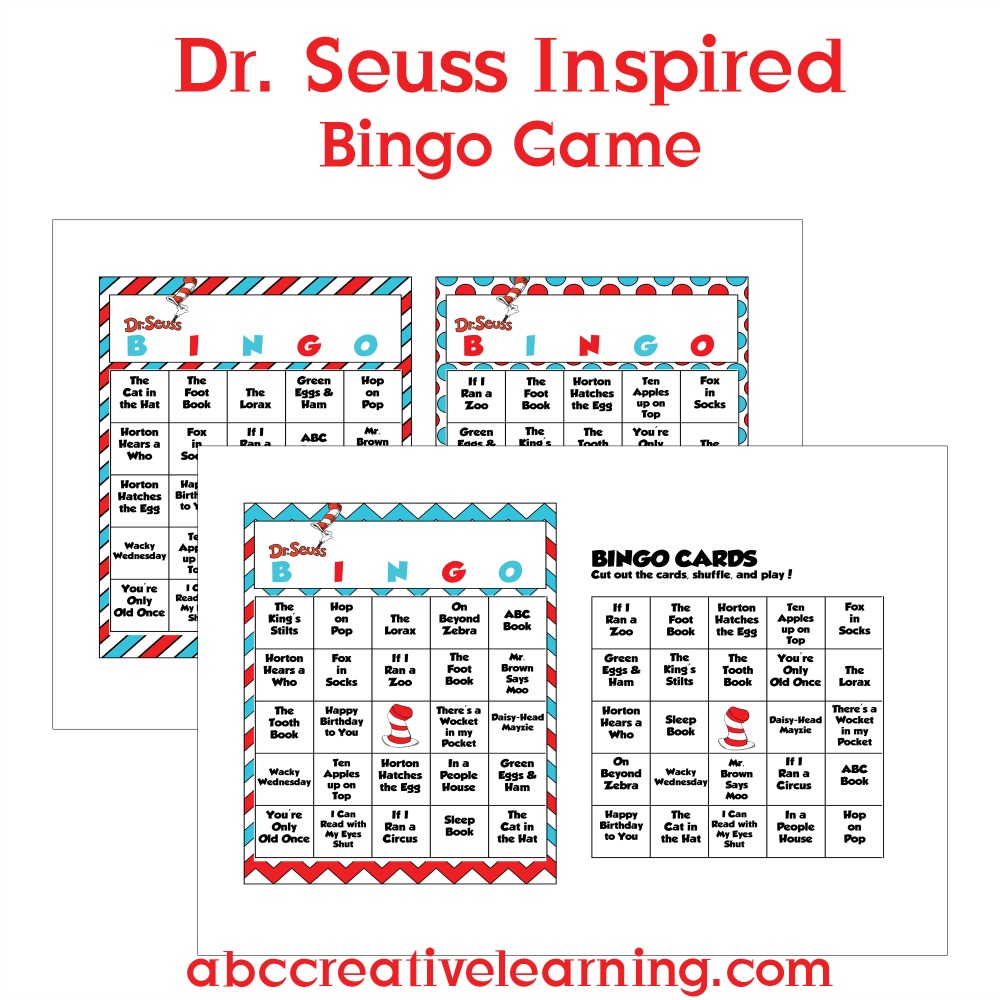 Dr. Seuss Educational Resources
You Are Also Going To Love:
If you loved these Dr. Seuss Inspired Bingo Reading Cards, then you will also love the following Dr. Seuss crafts and activities I have put together for you:
Does your child like playing bingo?