Dr. Seuss Craft that is perfect for March to celebrate Dr. Seuss's birthday. We all love Thing 1 and Thing 2, so this fun Thing 1 and Thing 2 Craft Salt Dough Handprint is perfect for home or the classroom.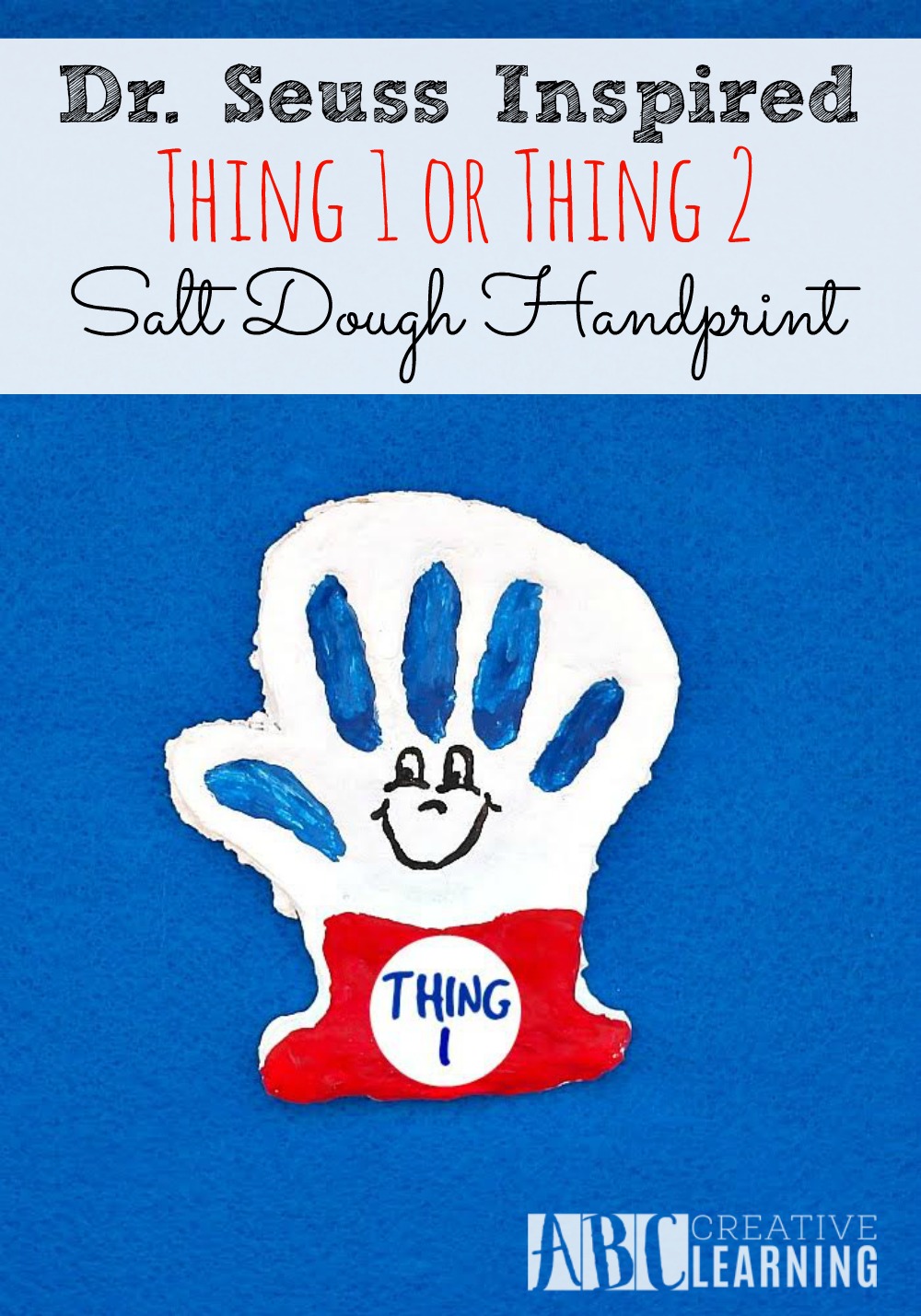 Dr. Seuss Craft Thing 1 and Thing 2 Salt Dough Handprint
Creating crafts using your kiddo's handprints and footprints makes the perfect gift.
This would make the perfect craft to add to a reading week in March.
Before making the craft, you read The Cat in the Hat or this fabulous Dr. Seuss book collection.
They make such great lesson introductions and inspiration for kids' crafts.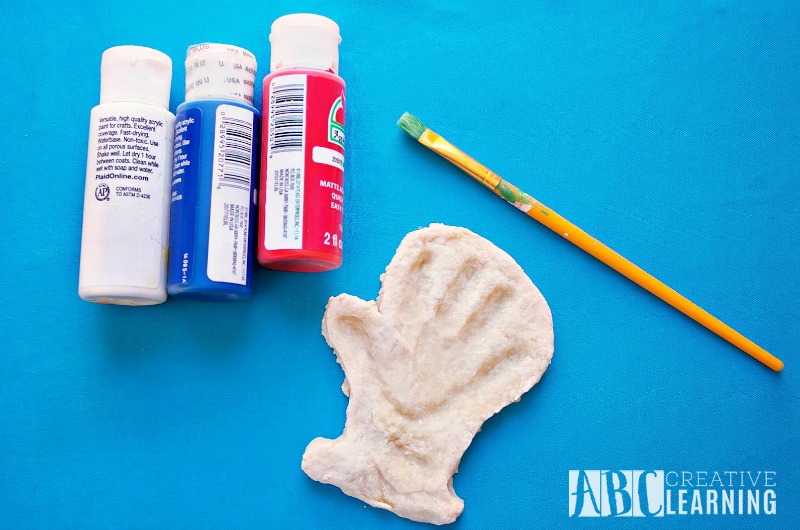 Ingredients Needed To Make Dr. Seuss Craft Thing 1 and Thing 2 Salt Dough Handprint
1/2 cup water
1/2 cup iodized salt
1 cup all-purpose flour
Acrylic craft paints
paint brushes
parchment paper
sheet pan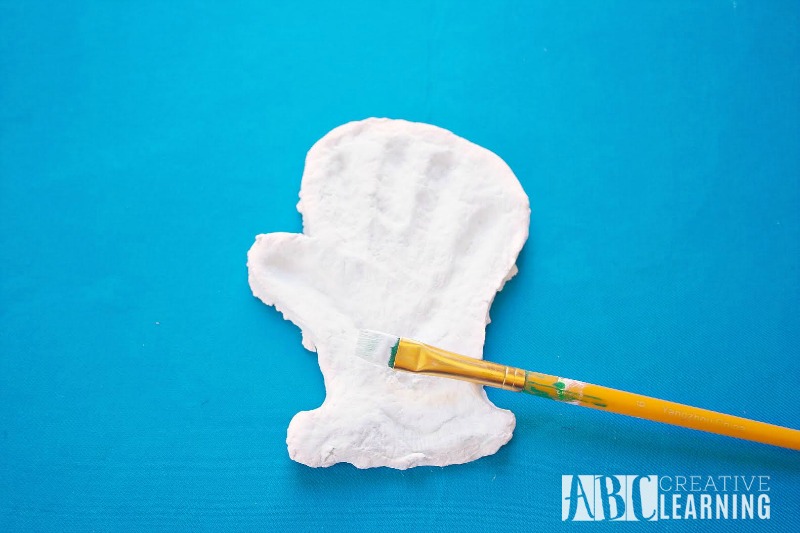 How To Make Thing 1 and Thing 2 Salt Dough Handprint
Mix the water and salt in a small bowl until pretty well dissolved.
Hand mix in the flour until a dough forms.
Use your hands inside the bowl to work the dough into a ball.
Let it rest for about 5 minutes.
Grab a chunk of dough and roll it out into a circle about 1/2 inch thick.
Press your hand down onto the dough.
Lift away, leaving a handprint impression.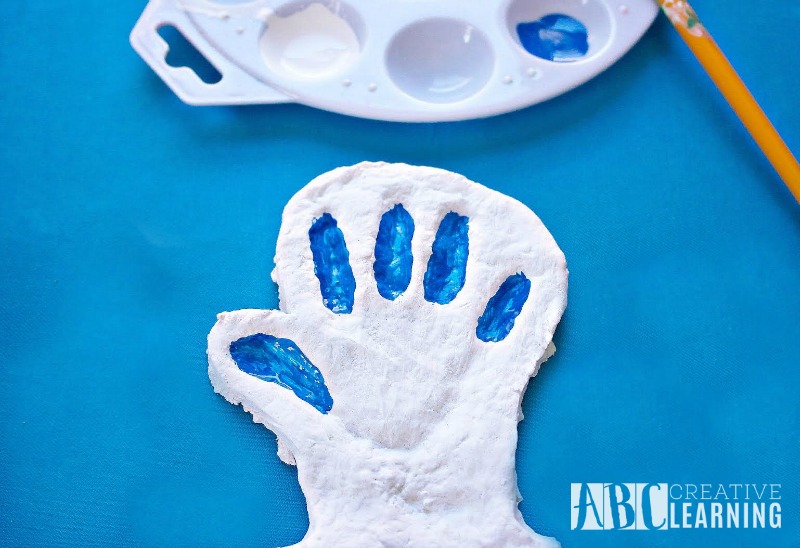 Trim the excess dough from around the handprint.
Place handprint on parchment paper and bake in the oven at 250 for 1 hour.
Allow the dough handprint to cool.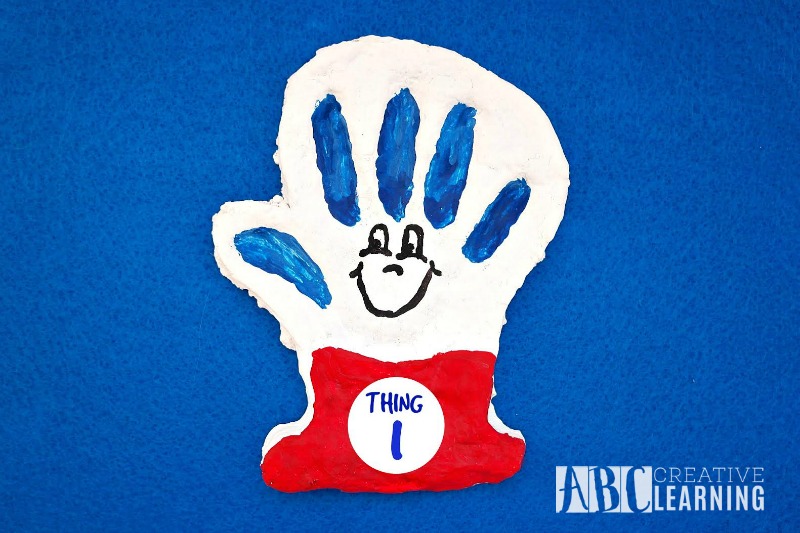 Paint the full handprint white. Let dry.
Use the blue paint on the finger impressions; this will make the "hair."
Paint the bottom half red. Let dry.
Add a white circle and Thing 1 or Thing 2 on the "body"!
This would be a great craft to remember for years to come!
Follow My Celebrating Spring Pinterest Board for more Dr. Seuss Inspired Crafts and Activities!

You Are Also Going To Love:
If you loved this Dr. Seuss Inspired Thing 1 Or Thing 2 Salt Dough Handprint, then you will also love the following spring-inspired crafts I have put together for you:
How will you be celebrating Dr. Seuss's birthday?