Dr. Seuss Inspired Alphabet Search Game perfect for celebringDr. Seuss' birthday on March 2nd, so it's perfect for reviewing letters, words, and handwriting skills. All while encouraging kids to read more!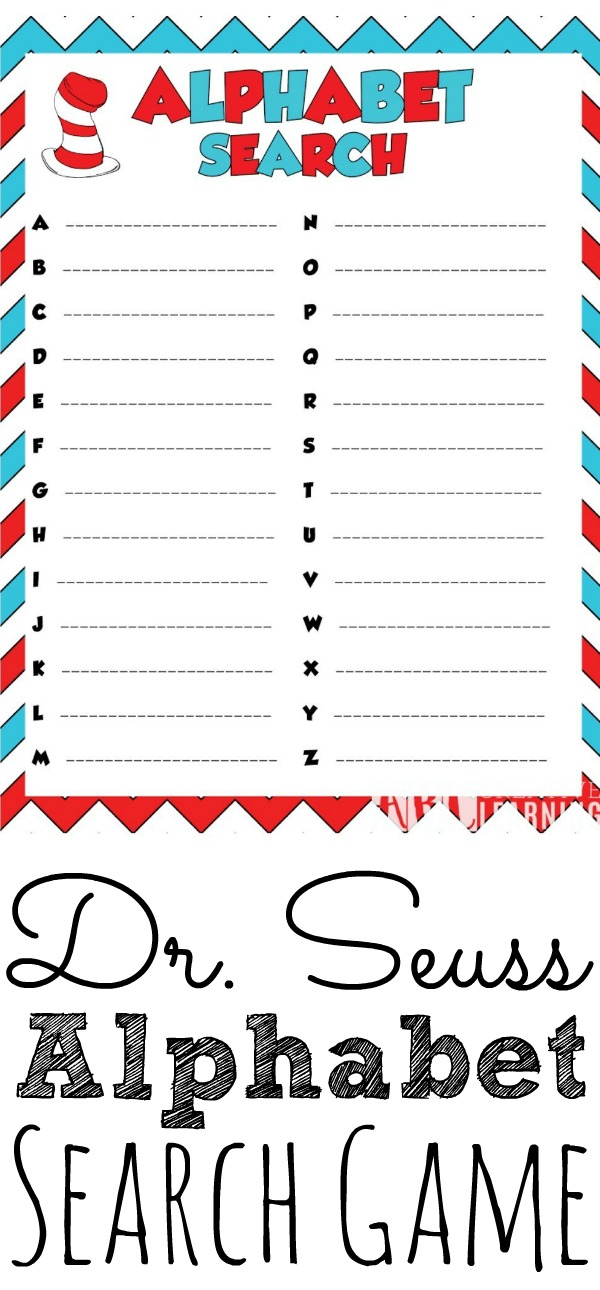 Dr. Seuss Inspired Alphabet Search Game
We love Dr. Seuss in our home and probably have every one of his books!
They are the perfect addition to any lesson whether at home or in school.
March is always the perfect time to bring out Dr. Seuss's book, activities, games, and crafts!
It's a great way to celebrate his birthday in March. It's also a great way to encourage kids to read more books during reading week. Which usually happens around Dr. Seuss' birthday.
This post contains affiliate links.
Print Out Your Dr. Seuss Alphabet Search Game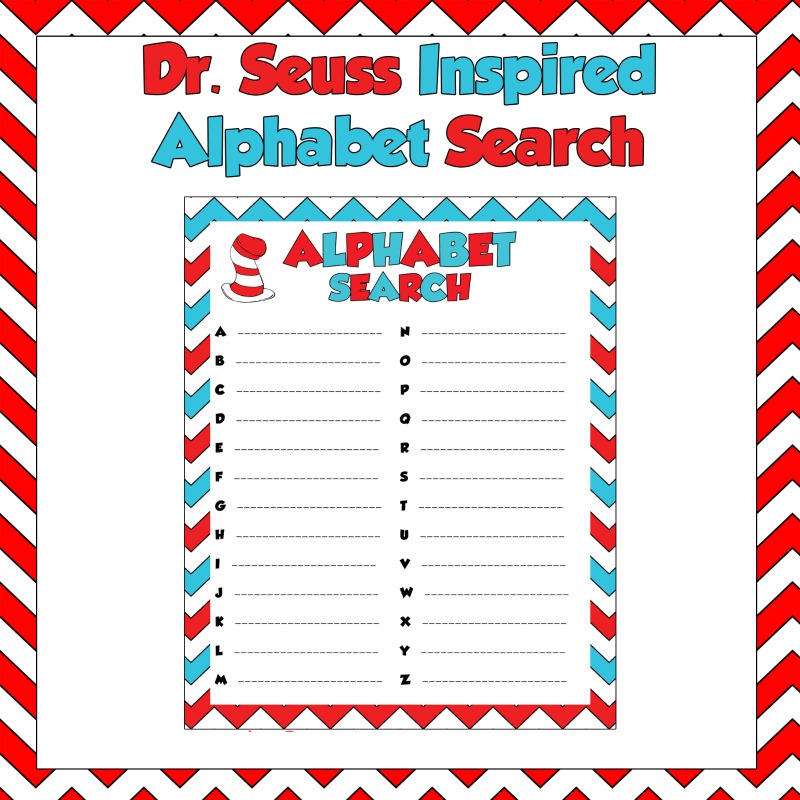 Instructions For Alphabet Search Game
Print out your Dr. Seuss-inspired alphabet search game.
To use in the classroom, you can laminate sheets and use dry erasers to write words.
Have your kids or students choose a Dr. Seuss book that they love. Have them read the book to themselves or to a friend.
Using their Dr. Seuss alphabet search game sheet, they will write down words that begin with each letter of the alphabet that they find in the book.
You could even make it like a bingo game. Whoever finds all of the words first in their book shouts out bingo and gets a prize. My students used to love it when I gave out Dr. Seuss bookmarks as prizes.
Make sure to print out your alphabet word game above and save a copy for later on. I have even put together a book of some of our favorite Dr. Seuss books that you could use with your kids as well.
You Are Also Going To Love:
If you love this Dr. Seuss Alphabet Game, then you will also love the following Dr. Seuss crafts and activities I have put together for you:
Do your kids love Dr. Seuss's books?