Today I'm sharing our Family Travels To Florida Historic Capitol Museum we did last month. Visiting our states Capitol is something that I believe every Florida student should do at least once. It's a great way to get a sense of history and see first hand where a lot of our past, present, and future all connect together.
My family and I were invited as guests of Visit Tallahassee to explore the City Capitol. #IHeartTally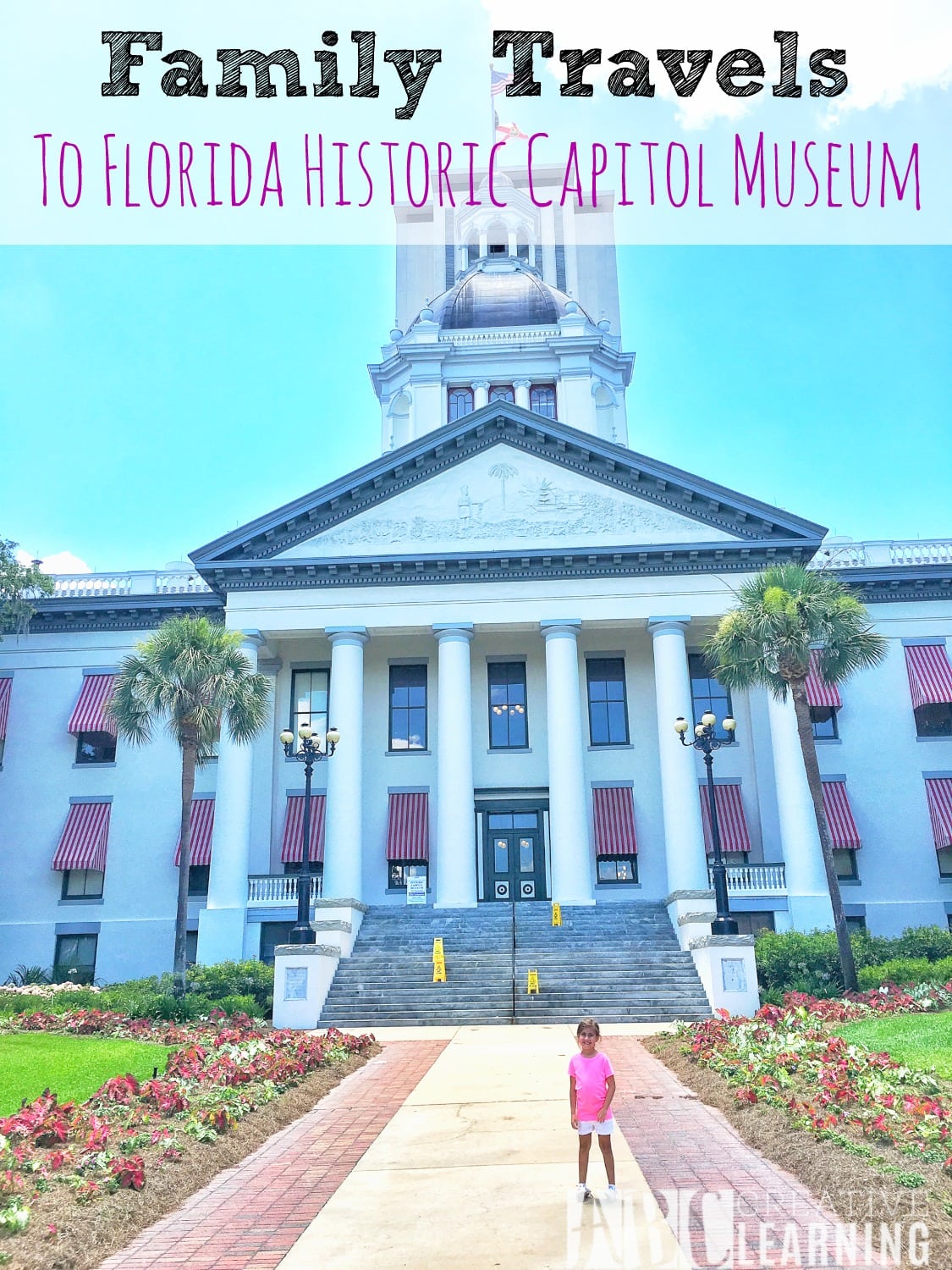 Family Travels To Florida Historic Capitol Museum
The Florida Historic Capitol Museum is really the symbol of Florida's state government. It's a place where history has been made from our founding fathers and I absolutely love that we are able to see first hand inside of it.
You will find artifacts displayed in 21 different rooms in which will show you stories of our past and the journey that Florida has made throughout history.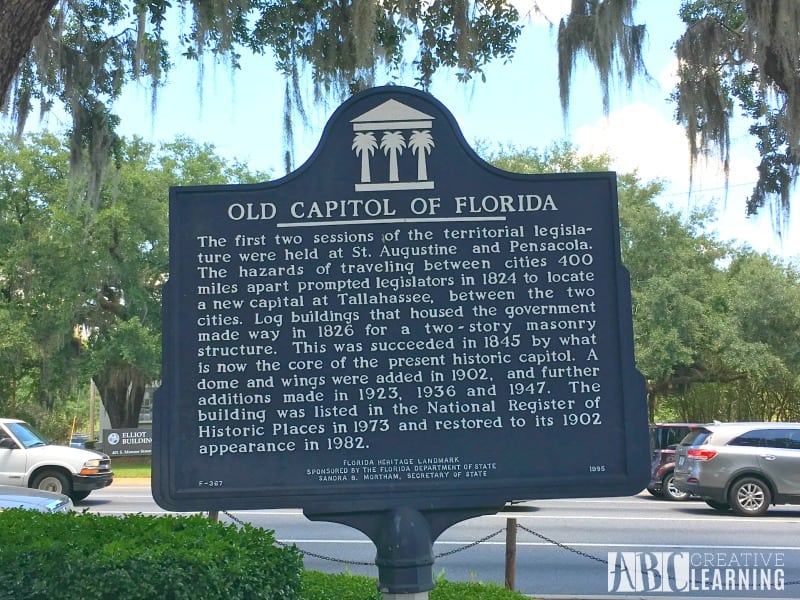 The Florida Historic Capitol Museum not only includes artifacts inside, but also gives visitors such as families and homeschooling families to really explore inside each individual room. Bringing alive the different periods of our history, such as civil rights, voting, great events in history, the senate, immigration, and the house of representatives.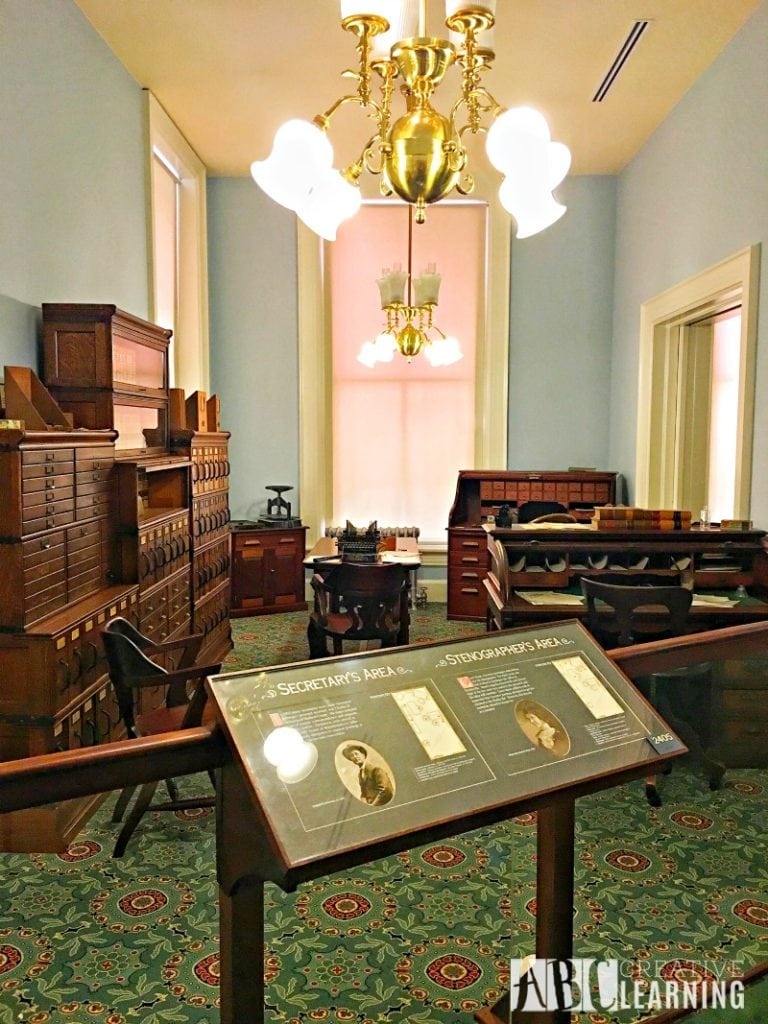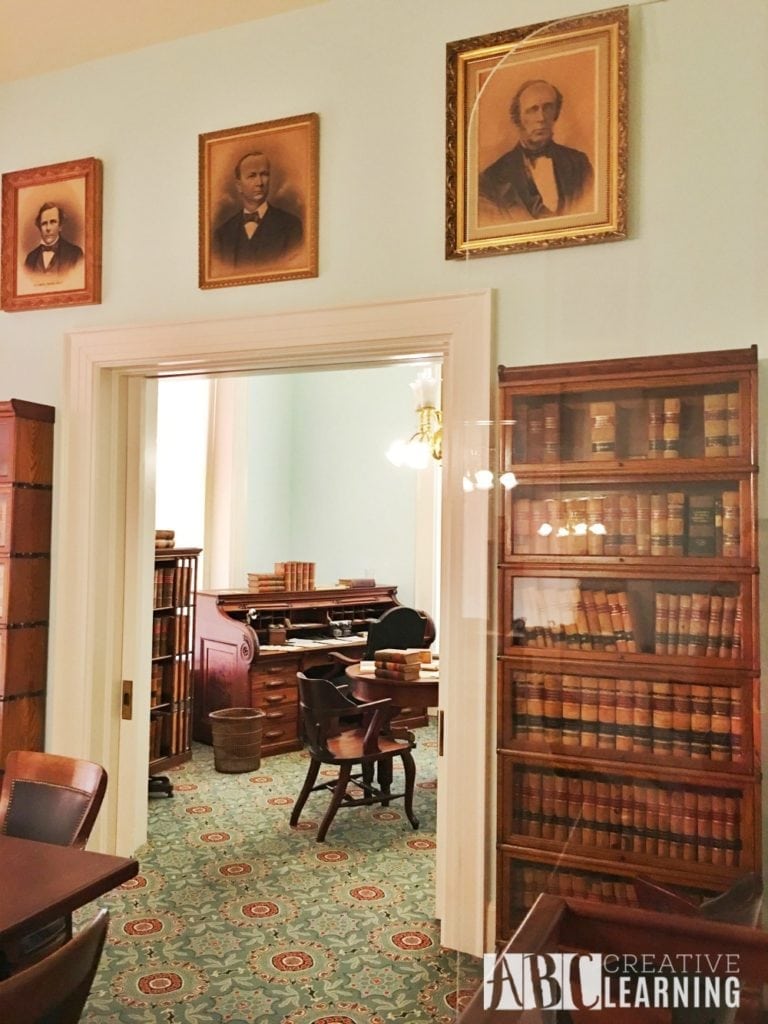 The museum really captures each era individually allowing us to explore each section. As a homeschooling family I absolutely wished we lived closer, because this would make such a wonderful field trip that we are going to plan again when my girls are older and when we are studying the history of Florida.
I really think that my daughter at least got a glimpse of what it was to be apart of the capitol. Especially because we learned a bit about Thomas Jefferson and what he accomplished.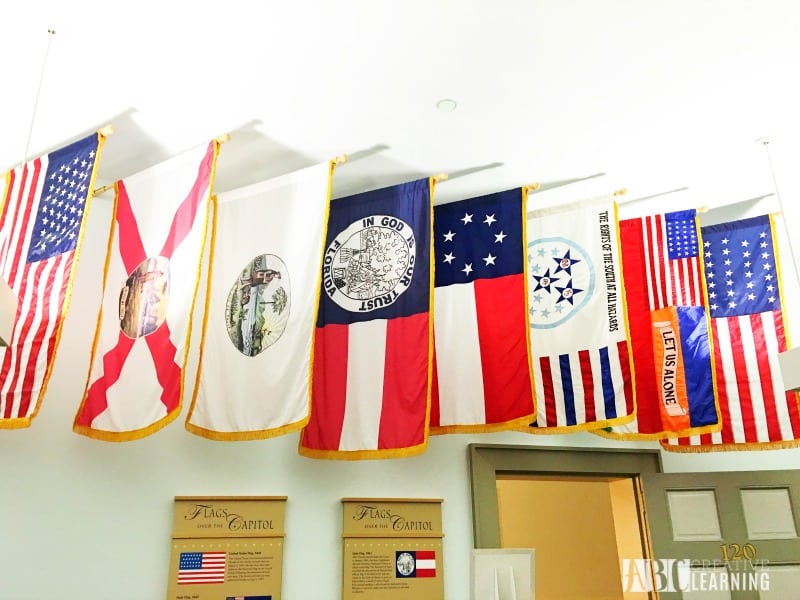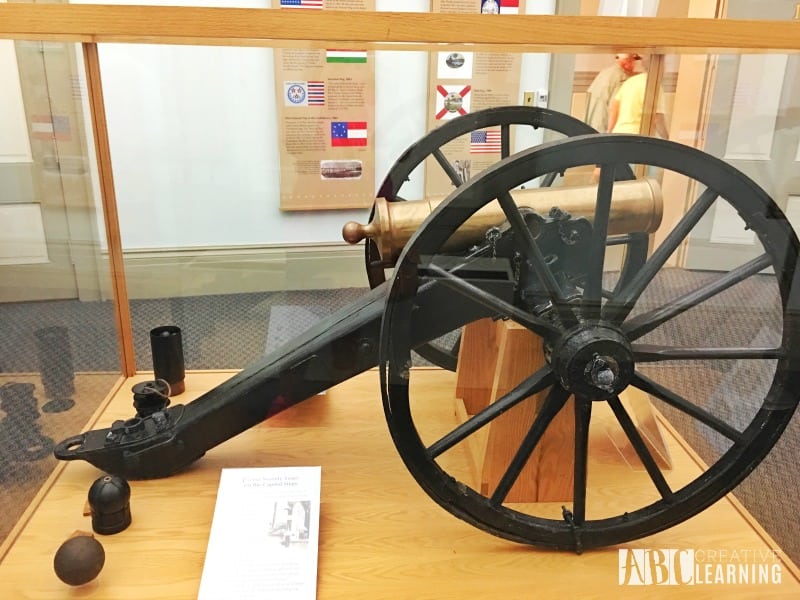 We were also able to see first hand the supreme court chamber and the government suite. I personally thought that was wonderful and very well maintained. Being able to walk in a room where important decisions were made once in our history was a moment of realization of how lucky we really are.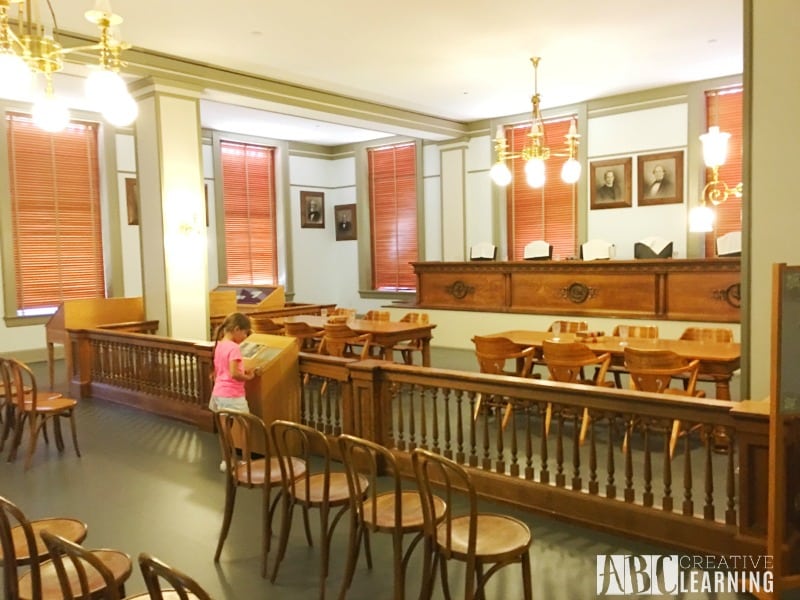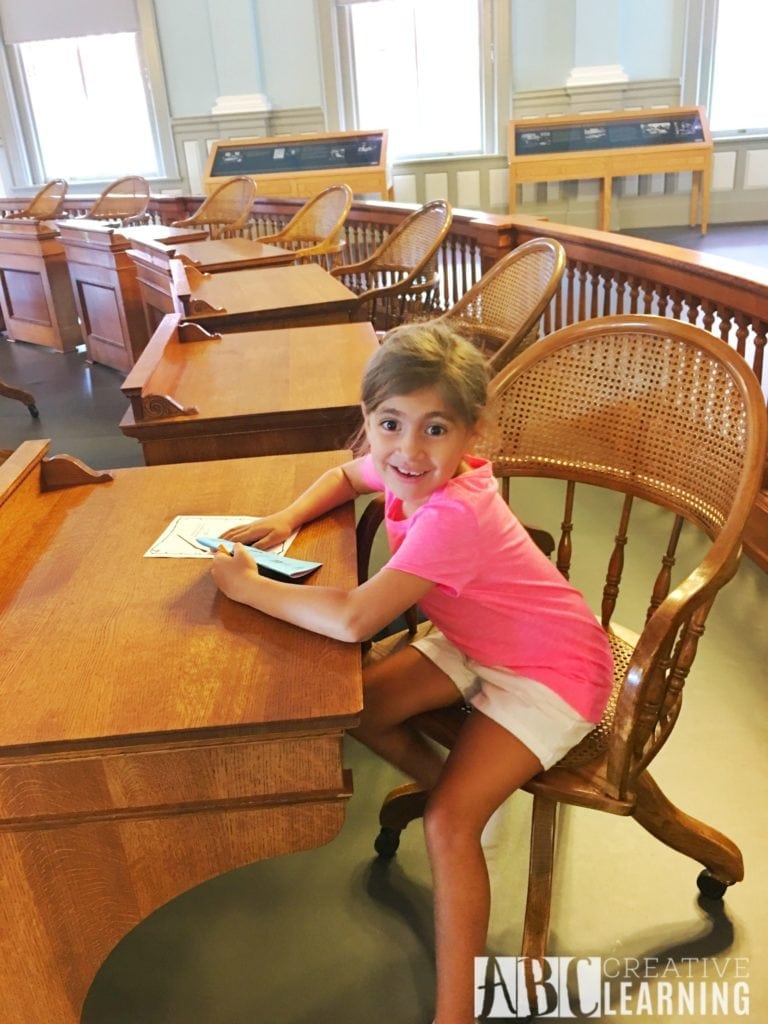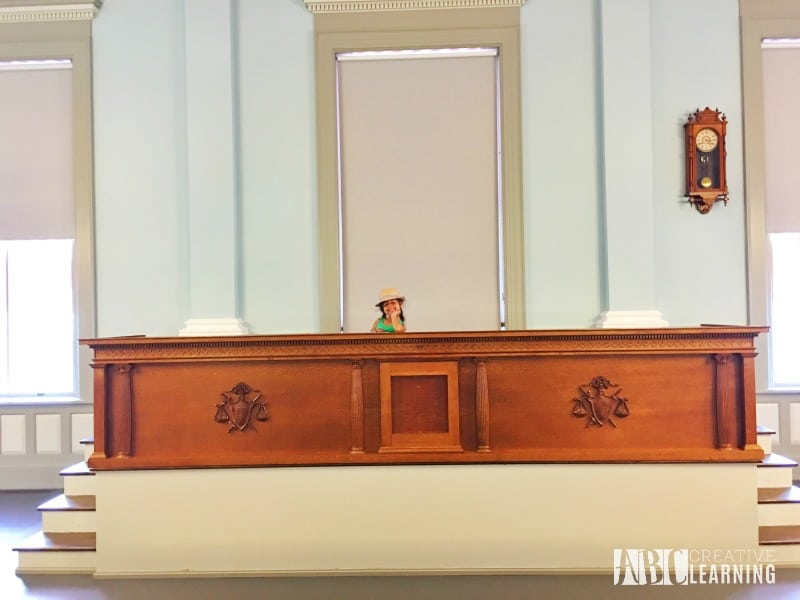 When visiting the Historic Capitol Museum make sure to stop by the children's area they have created with arts and games, ask for one of their scavenger hunt and a passport to collect stamps from around Tallahassee! It definitely makes your family travels a little bit more educational and fun!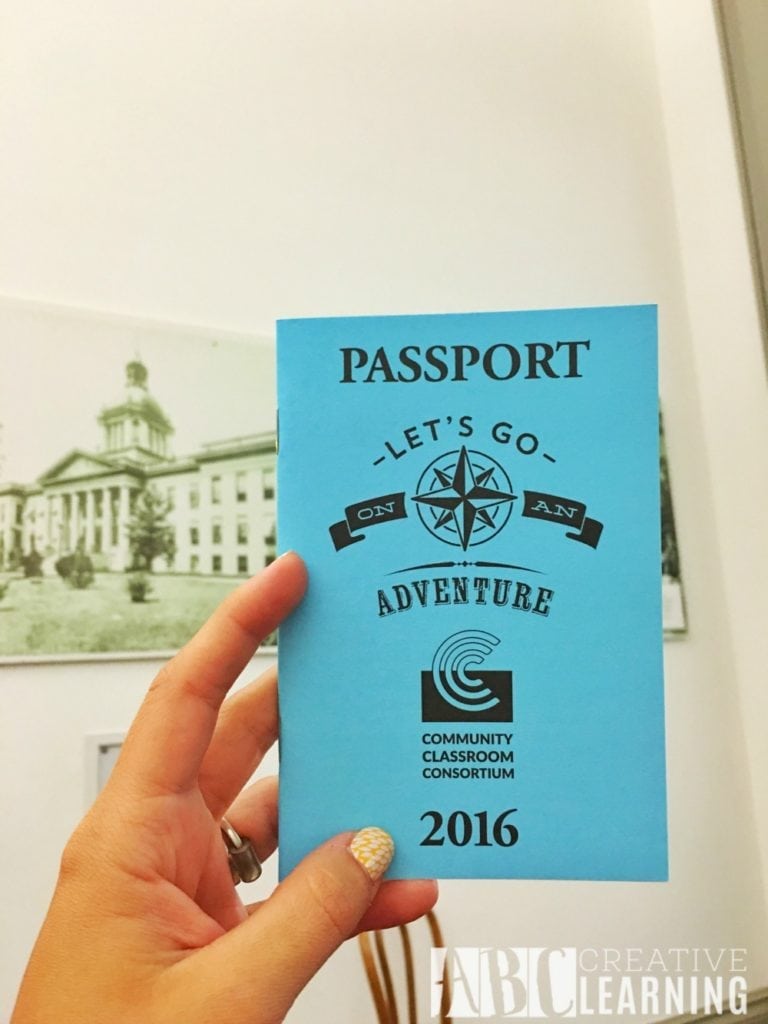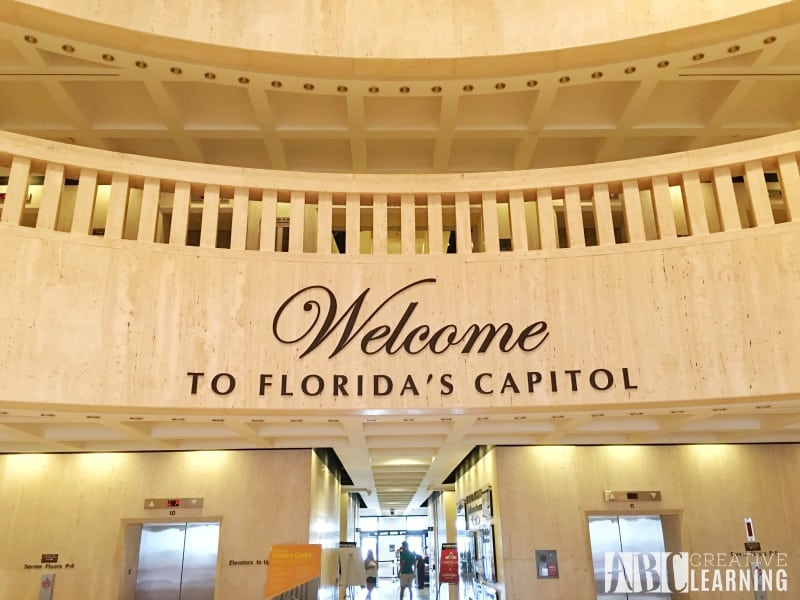 To learn more about the Historic Capitol Museum in Tallahassee make sure to visit their website.

Have you ever visited Florida's Historic Capitol Museum?
You Are Also Going To Love:
If you loved reading about our family travels to the Florida Historic Capitol Museum in Tallahasse, then you will also love the following Florida travel posts I have put together for you:

SaveSave
SaveSave