Summer is finally here and it's time to plan some fun family trips. My husband is all about fishing this summer, so I've put together a quick list on How To Have The Best Family Fishing Trip Tips. This will guarantee that everyone in the family, including the kids, have the best time ever! Believe me, moms, I'm not your outdoorsy person and these tips definitely help.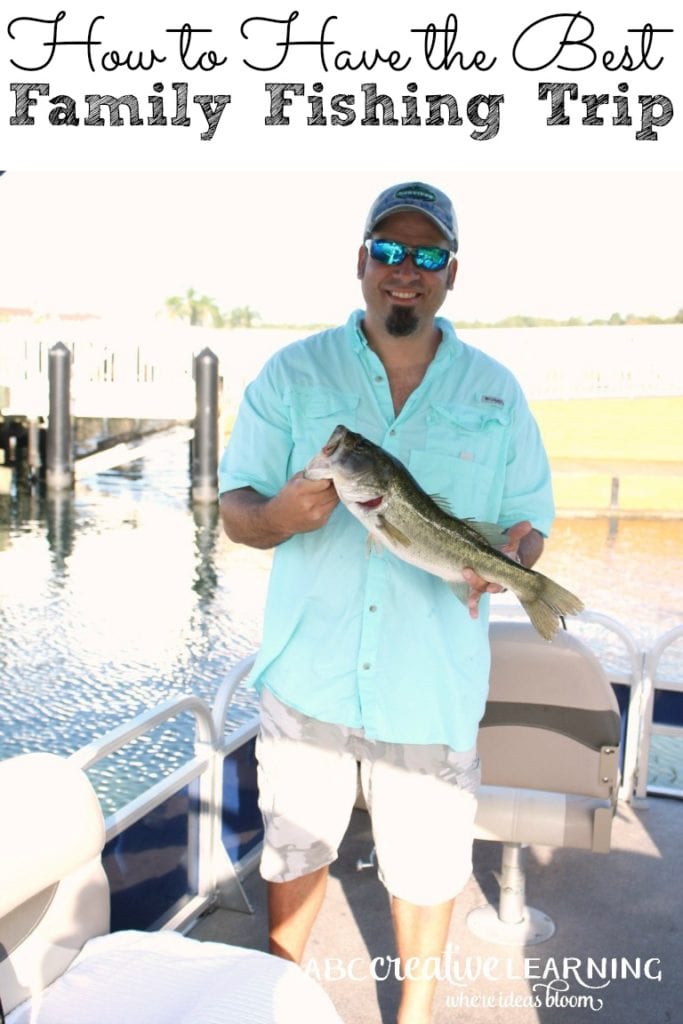 How To Have The Best Family Fishing Trip Tips
I remember the first time my husband took me sea fishing with his family down south in Jupiter, Florida! I remember my father in law helping me reel in my first fish! He literally had to sit on my lap because I was about to fall right over the boat the fish was so strong and apparently BIG!
Unfortunately, we did not get a chance to see what type of fish it was, but according to all the fisherman on the boat, they assumed it was a barracuda because of the way it pulled and the way the line broke. These are the types of memories I want to build with my husband and girls. Remember I'm not an expert in fishing, but I am a mom of two girls and a husband who loves to fish.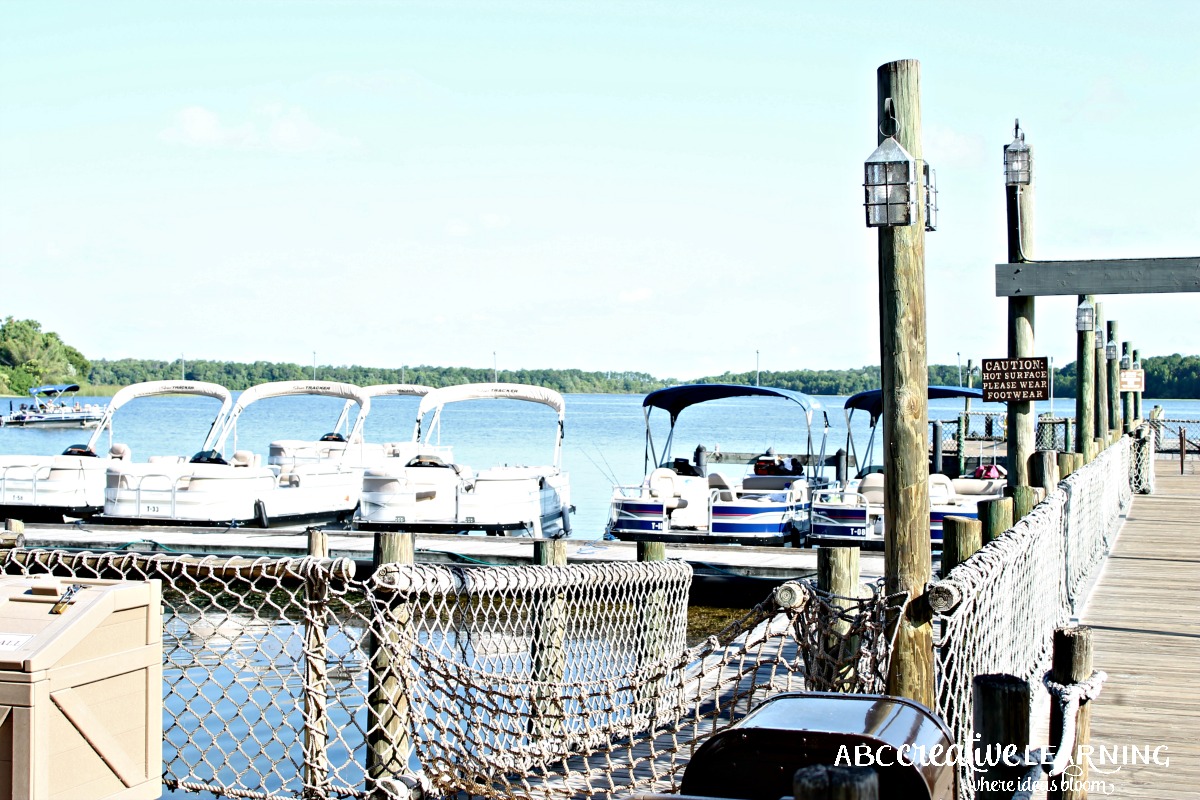 Plan Your Trips Location
One of the most important things to do before heading out fishing with the family is to decide where you want to go fishing. Keep in mind the age of your children and how long they are willing to fish. This will help make the decision if you will go to a dock, lake, salt water, or boating. Maybe ask the kids where they want to go. They might surprise you and already have an idea of where they want to fish.
Types of fishing
Deep Sea Fishing
Salt Water Fishing
Fresh Water Fishing
River Fishing
Bring Lunch, Extra Snacks, and Plenty of Water
This is an important key factor, especially if you will be in a remote location or on a boat. Making sure you bring enough food and drinks for the family is important so that no one gets cranky. Staying hydrated will also help with the summer heat, especially here in Florida. My daughters seem to be happy as long as they have something to snack on and drink. Even when they get bored and are ready to head home, this seems to keep them busy for a bit longer.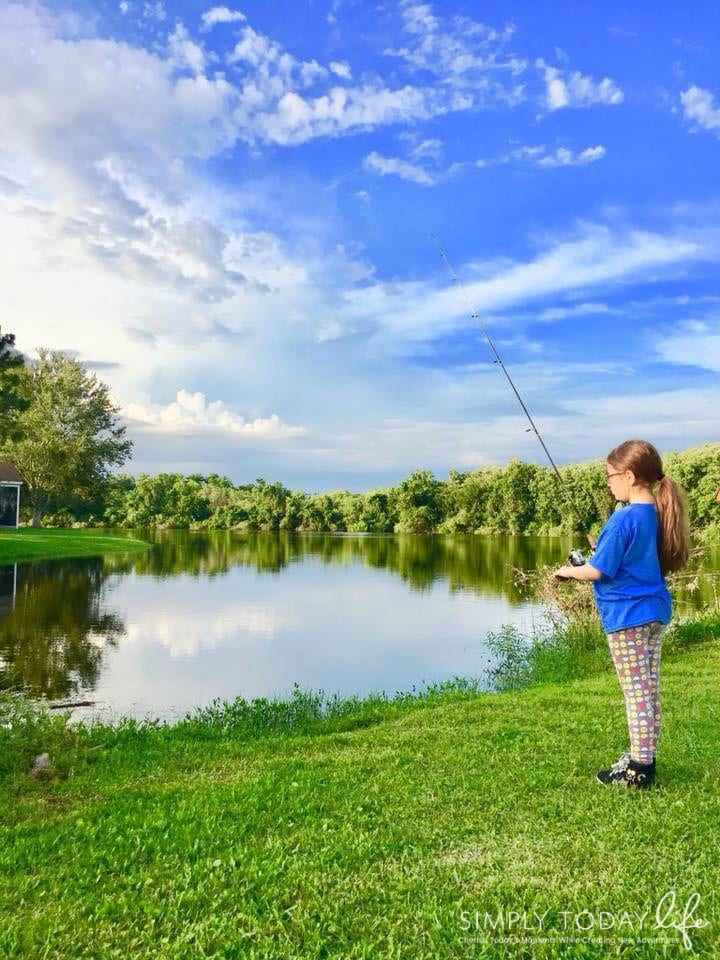 Teach The Kids The Basics
If you are bringing your kids along for a family fishing trip, then please make sure you are teaching them how to fish. Starting with the basics. There's nothing more boring than to sit there and watch your dad cast a line, but not allowed to touch a fishing pole. That kind of defeats the purpose of a family fishing trip, right? They are never going to learn and enjoy this sport that you do if they don't learn how to do it. So, get them their own fishing pole and bait. Then allow them to get in the action with you.
This goes for parents who don't like to fish or outdoors like me. If I'm just sitting there watching everyone I'm done pretty fast. Instead, I make sure to bring my fishing pole and be apart of the action. I also love bringing my camera and snapping photos of everyone. This takes up most of my time, so I'm pretty content.
Pinpoint Bathrooms and Break Areas
Make sure that when you choose your fishing location that you know where the bathrooms are, especially if you have young children. This can make or break your family time. You want everyone to be comfortable and your young child is not going to be happy if they can't use the bathroom when they need to do so. You're just going to get whining and crying. Take it from me, I'm talking from experience.
This would also be perfect for washing up after fishing. It can get a bit stinky when you have been out in the sun and touching every fish you catch.
Bring Comfort
Another tip is to bring essentials for the family to make everyone comfortable. Here is a list of some of the items we like packing when we go fishing as a family. My husband always gets aggravated because of all the stuff I bring, but later thanks me for bringing all of this. Not only does it provide comfort for hi and the kids, but everyone is happy which allows him to fish longer.
Bluetooth music
Towels
Change of clothes
Camera
Extra charger for phones
Sunblock
Hats
Rashguards

I hope these family fishing trip tips help you and your family have the best time outdoors.
You Are Also Going To Love:
If you loved this Family Fishing Trips Tips, then you will also love the following parenting articles I have put together for you:
What other tips would you share to have the best family fishing trip?