This shop has been compensated by Collective Bias, Inc. and its advertiser. All opinions are mine alone. #InsideOutEmotions #CollectiveBias
Ever since Disney Pixar Movie Inside Out came out my girls emotions have been higher than ever! Why? Because they found out that I had a few friends hidden somewhere in the house, but until my Inside Out Inspired Tulle Toy Plush Holder was ready, I wanted to keep them a surprise.
One of the things that my girls definitely don't lack in is showing their emotions. Wether they are Angry, Sad, Scared, Joyous, or Disgusted about something I can always count on them to show me exactly how they feel! Especially when they don't get what they want.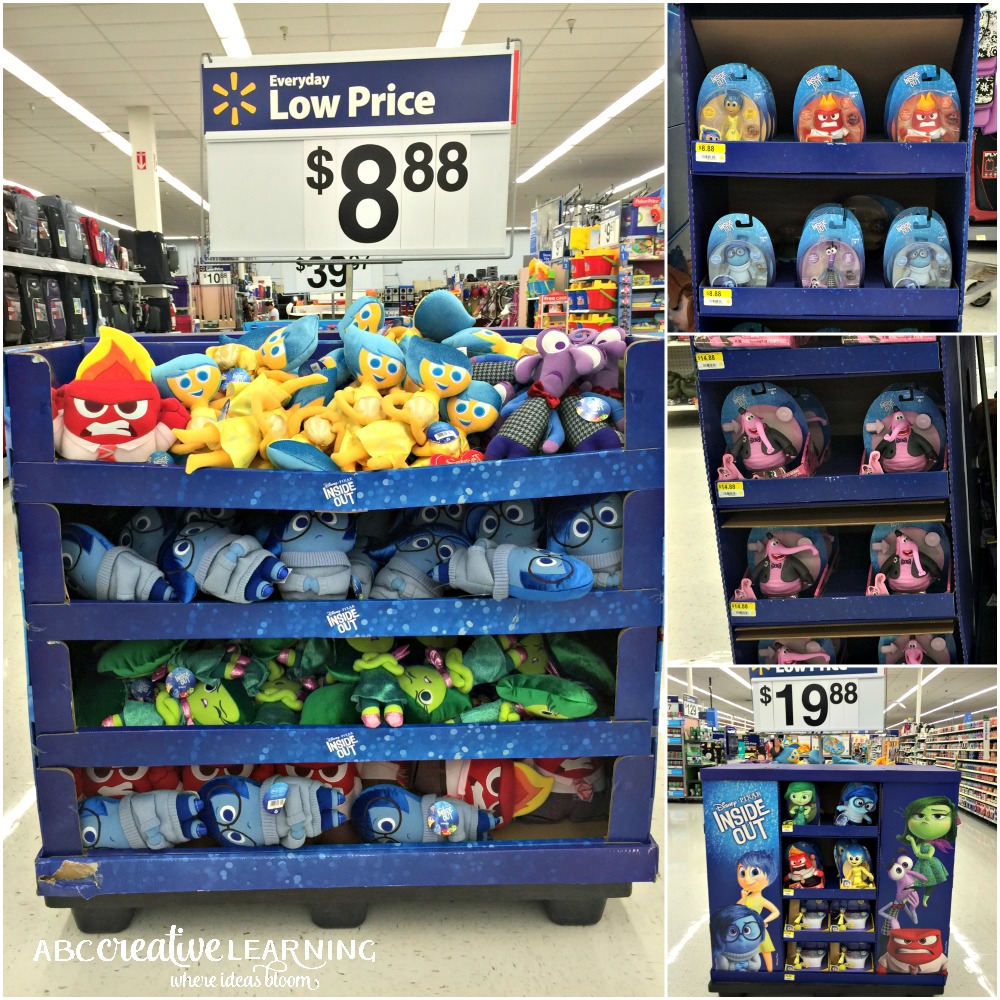 I was so excited to head to my local Walmart to purchase Disney Pixar newest plush toys from the movie Inside Out over in their toy department. While I was at Walmart I decided to also get a hula hoop and to stop by the fabric section to purchase some Inside Out matching color tulle.
After purchasing all of these fantastic materials I realized that I can create a fun Inside Out inspired toy holder with just two materials!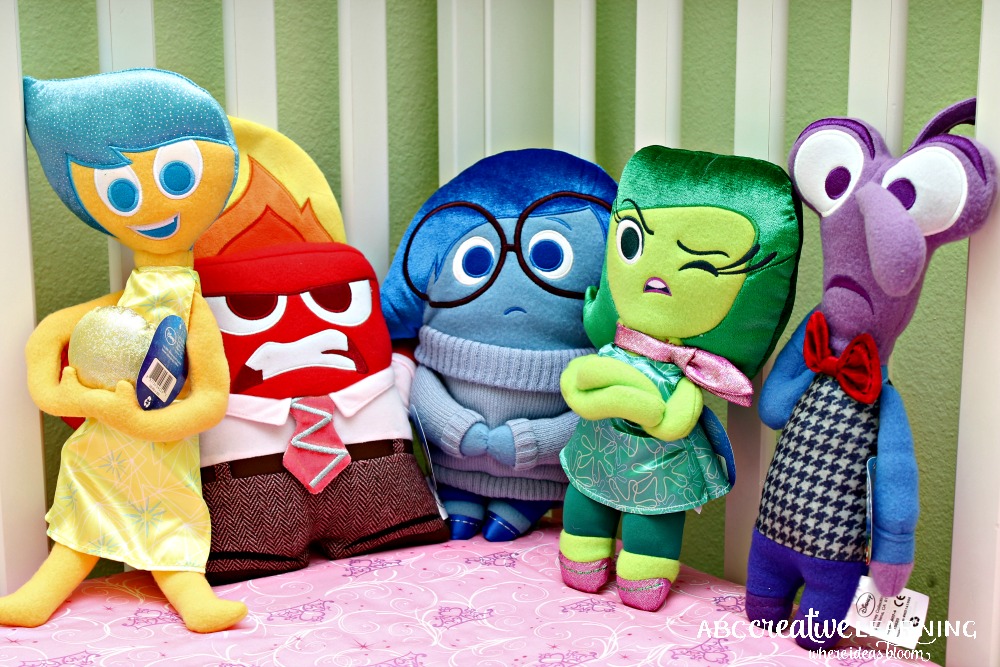 Materials Needed to create your own tulle plush holder:
2 yards of each colored tulle or rolls (I matched my tulle to the Inside Out emotion characters)
An extra 1/2 a yard of tulle for tying and hanging
Hola Hoop
A hook to hand from the ceiling
Cardboard
Instruction to create your plush holder:
Step One: Lay all of your tulle on a clean floor or surface. Lay each color flat on top of each other.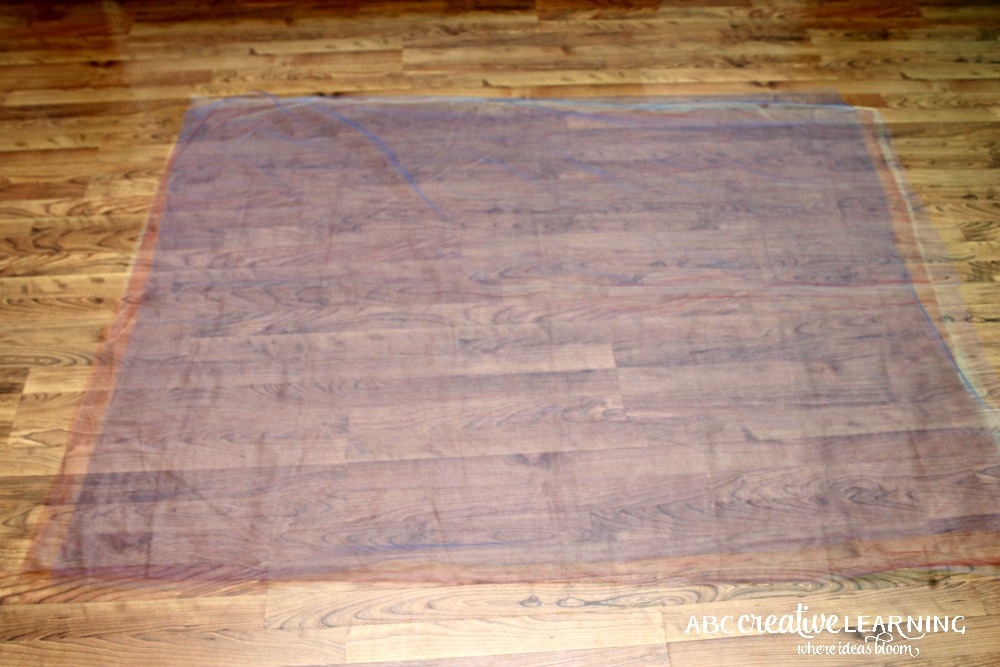 Step Two: If you need to cut your tulle like I did (you can also purchase roll tulle and it already comes mostly cut) I laid a piece of cardboard on my tulle. I then folded over and over again until I had all of my tulle wrapped around my cardboard.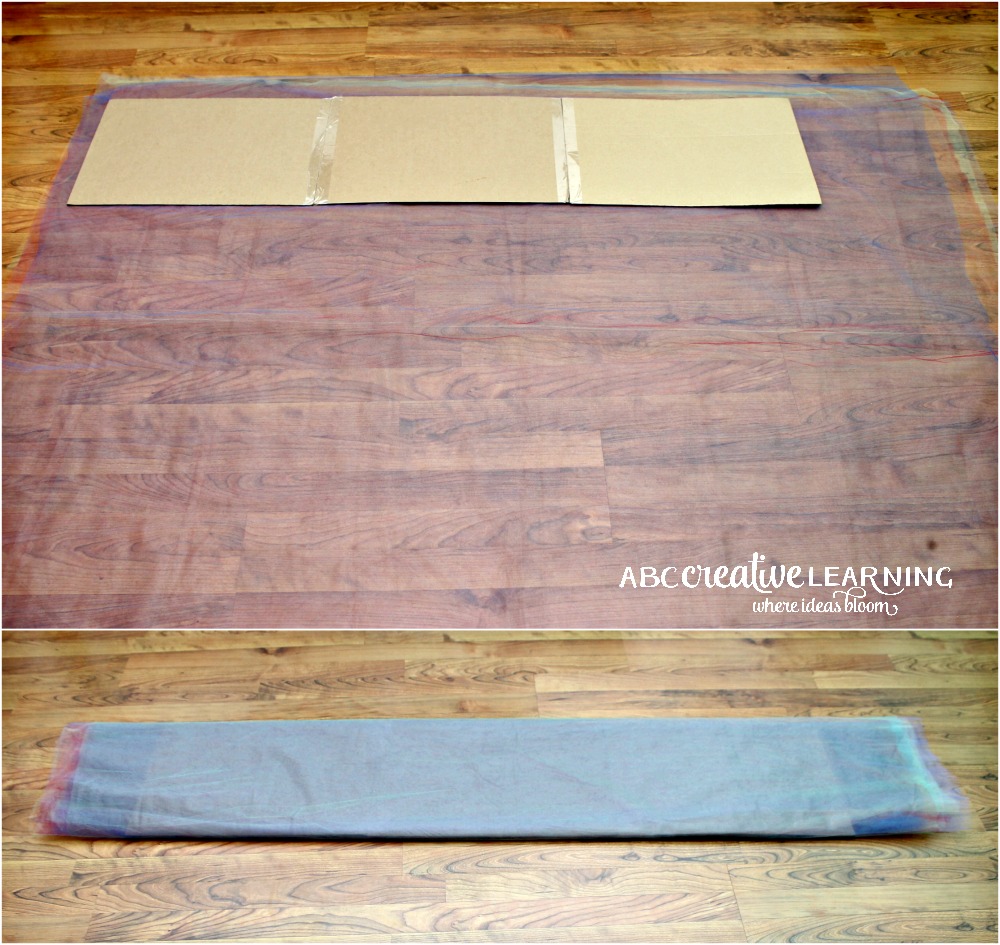 Step Three: Cut along each side of your tulle. This will cut all your tulle into two strips of fabric.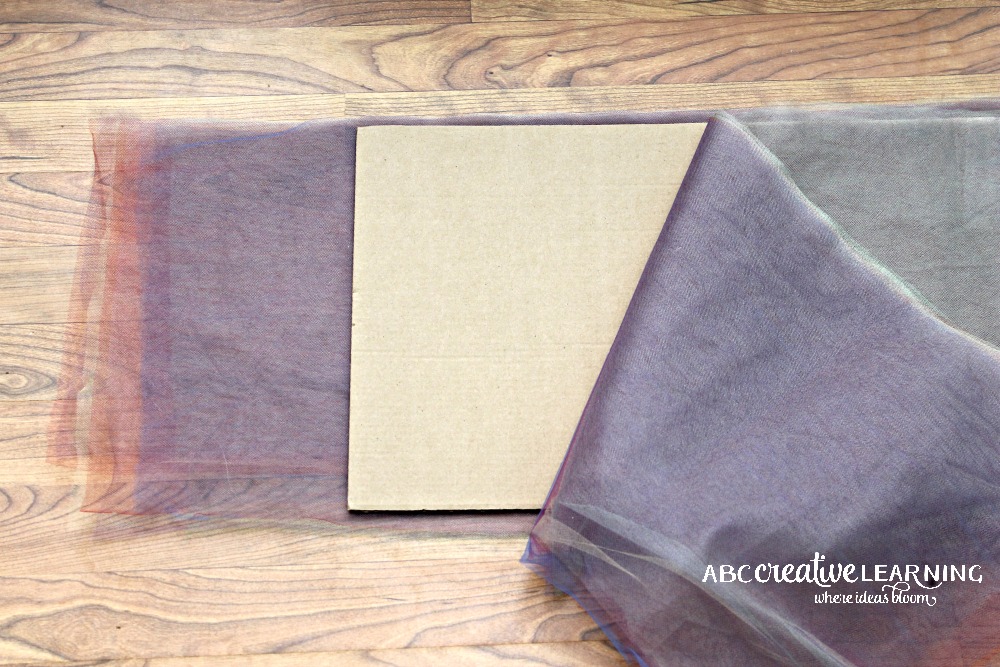 Step Four: No it's time to start tying all of your fabric around your hula hoop. You will do this just like you would if you were creating a tutu.

Step Five: Tie all of you tulle around the hula hoop until completely covered.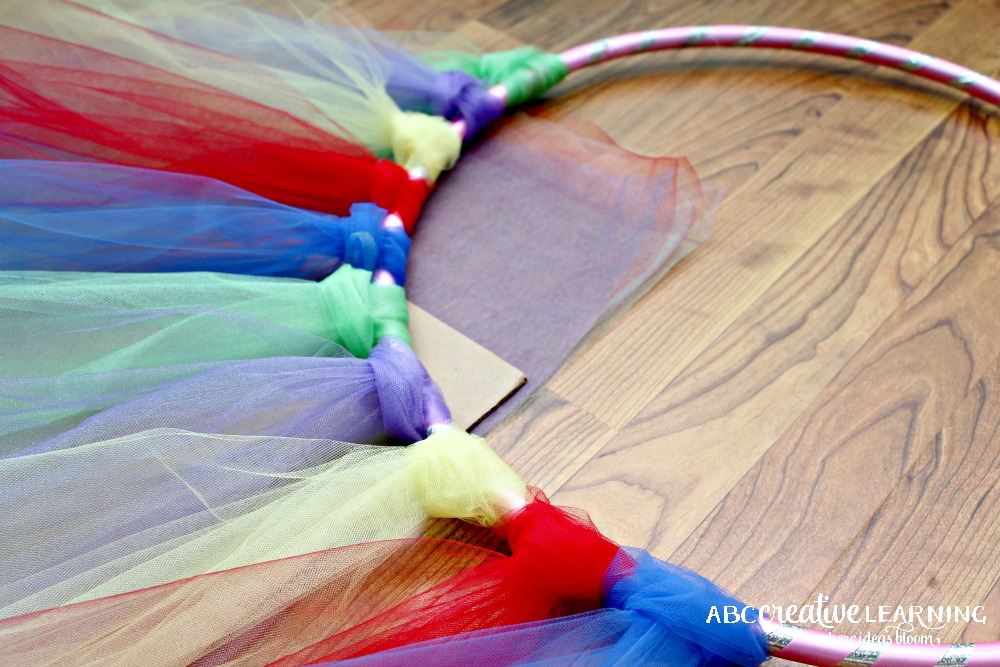 Step Six: Tie the extra tulle on the bottom together with a piece of ribbon or extra tulle. Hang your plush toy holder somewhere safe and high with more tulle.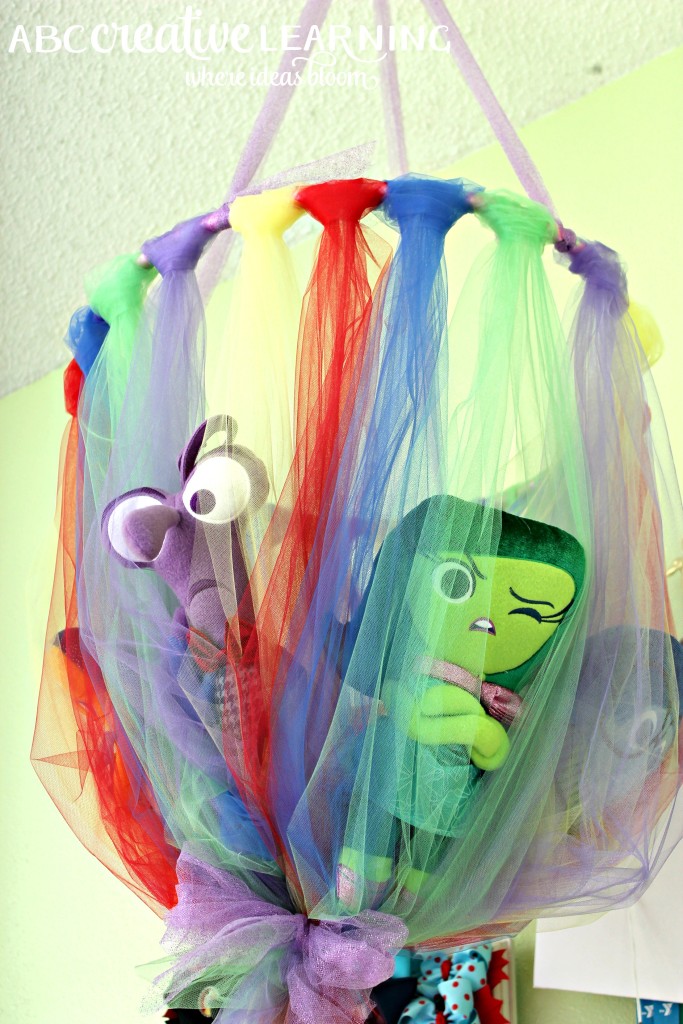 Now comes the fun part for both kiddos and mommy!
I've been using our Inside Out Plush Toy Holder not only for getting my girls to clean up their room but also to show how they are feeling when something does not go their way. Instead of using non kind words or hands they are to call me into the room and use their Inside Out emotions plush toys to throw over and into their plush holder.
As they throw the plush toy they are to tell me why they feel like that or what caused them to feel that way.
Just the other day I heard my youngest throw Joy into the holder and shout out "Joy, when mommy plays with me". Now that made my heart feel Joy!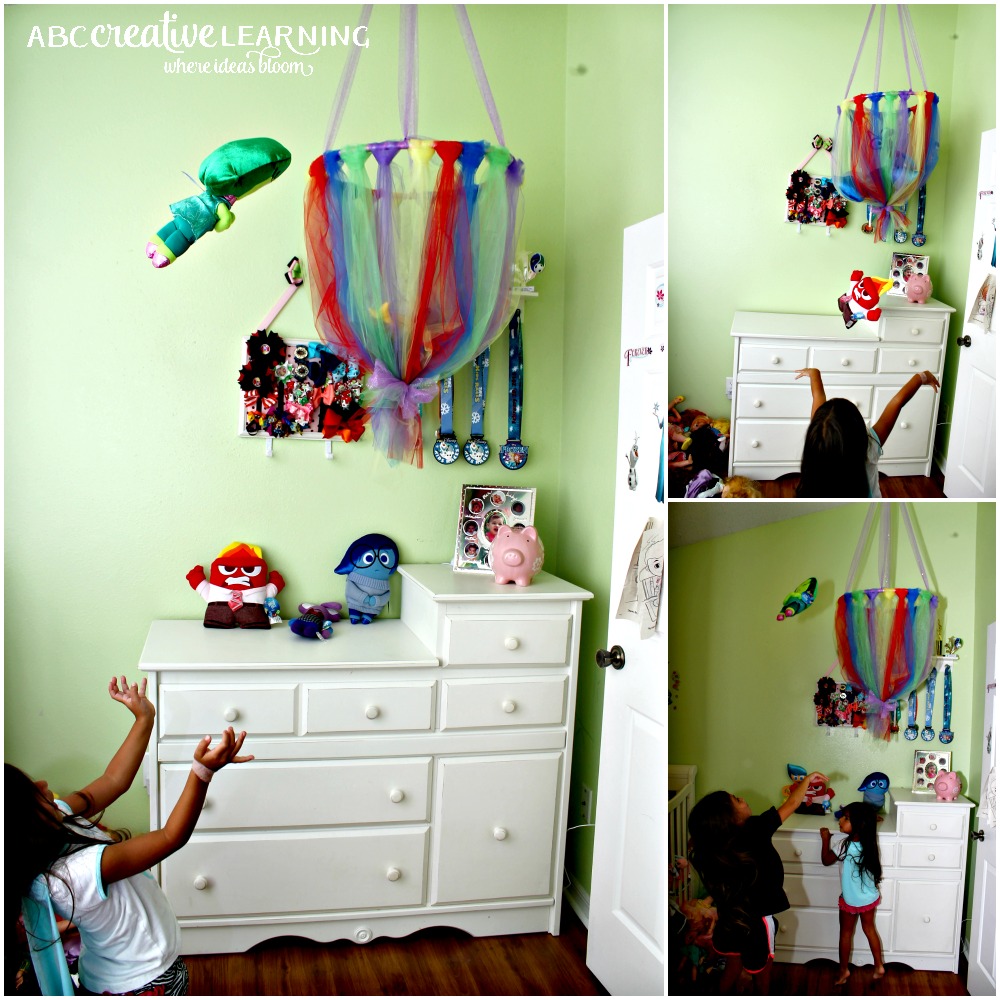 To get your friends out of their toy holder all you have to do is pull the tulle apart and all you friends will come tumbling down!
Easy clean up, fun, and a great way for kids to show how they feel!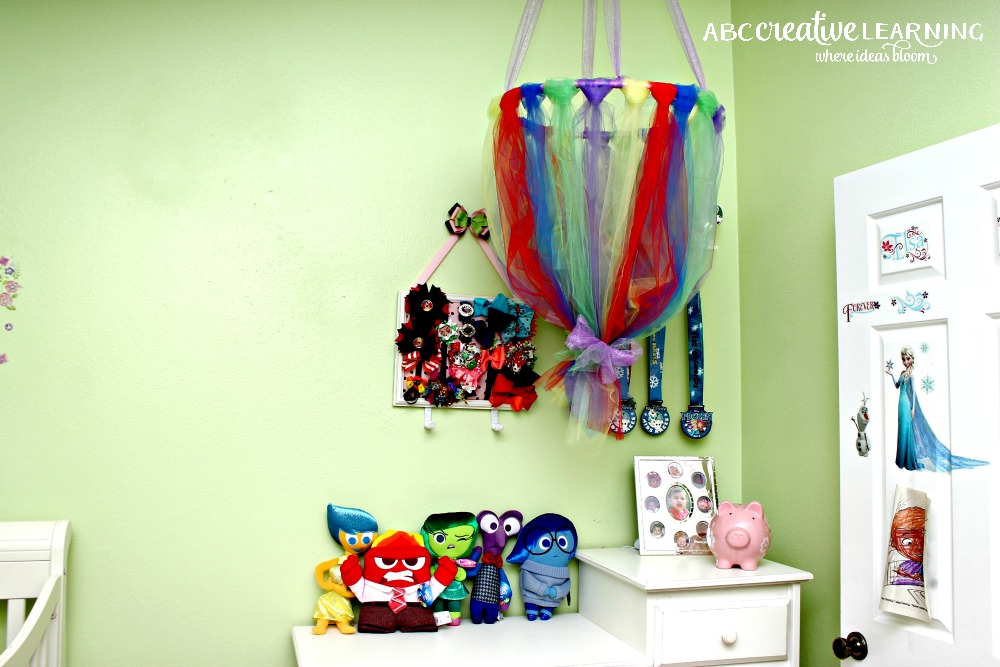 Sometimes children have a hard time telling us how they feel, but if we look closely enough we can see that they actually where their feelings and emotions on their sleeves all the time. Check out some of the ways children show emotions everyday:
Puppet Show
Playing Dress-Up
Drawing a Picture
Acting Out a Story
Make sure to also pick up a box of Kellogg's Inside Out Fruit Snacks at your local Walmart! We are heading there first thing Monday when they are arriving at ours and can't wait to create a fun snack with them!
How do your kids show their emotions?