Being a mother of two girls is such an amazing experience. Which is why I have gathered 10 ways that can help you to Connect With Your Daughter As A Mother. These tips will help you cultivate a relationship of trust, honesty, and love. Becoming your daughter's confidant and friend while also being that trusted mother is easy when you follow our tips for better communication and connection.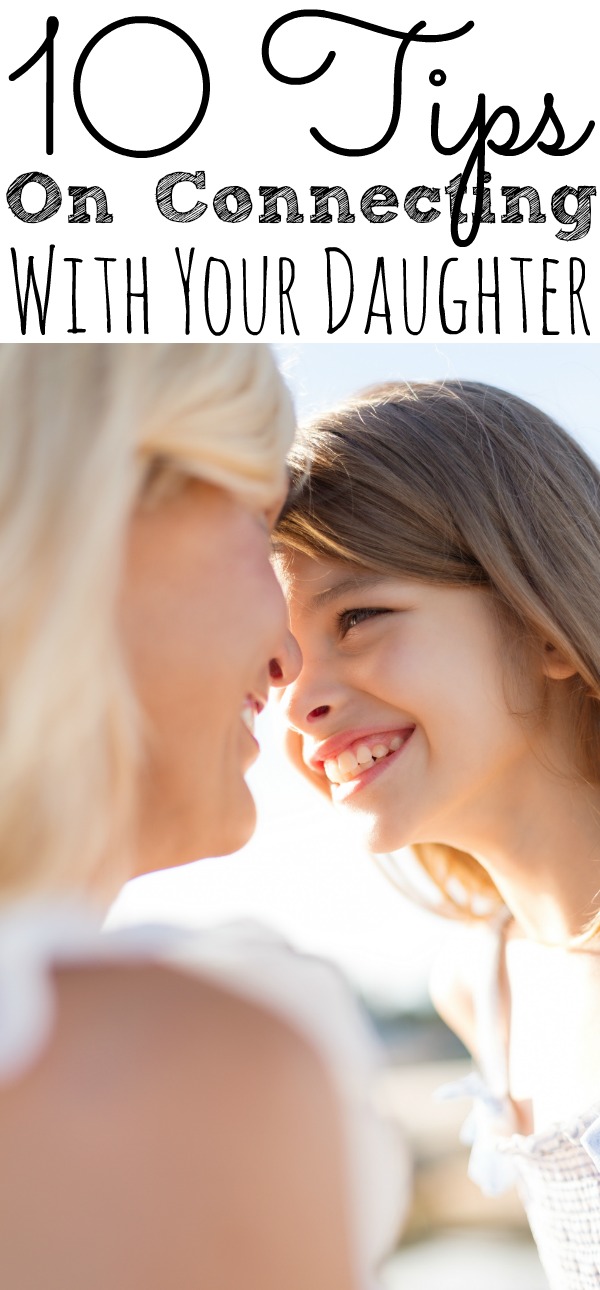 10 Ways To Connect With Your Daughter As A Mother
Believe me, things aren't always perfect. But I do try to make sure that my girls know that I am there for them always. I want them to know that they can confide in me now as young girls and later on in life when they are adults. To do that I try to make sure that I am connecting with them individually and to their personalities.
This post contains affiliate links.
Read Books Together
One amazing way to connect with your daughter is to read with her. Not just as a young girl, but as she grows up. Grab two copies of books and read a set number of chapters each day. You can read out loud to each other, or separately and then talk about it later. It's like a mini book club for just the two of you to connect. You can use fun fiction, biographies, or even a devotional study or book on meditation.
Watch A Television Series Together
There are tons of great shows that help moms connect with their daughters. Find an age-appropriate show and make a date of watching it together each week. Pop popcorn, or make cookies and snuggle in for a fun show date regularly. My girls look forward to our weekly dance shows that we all enjoy watching together!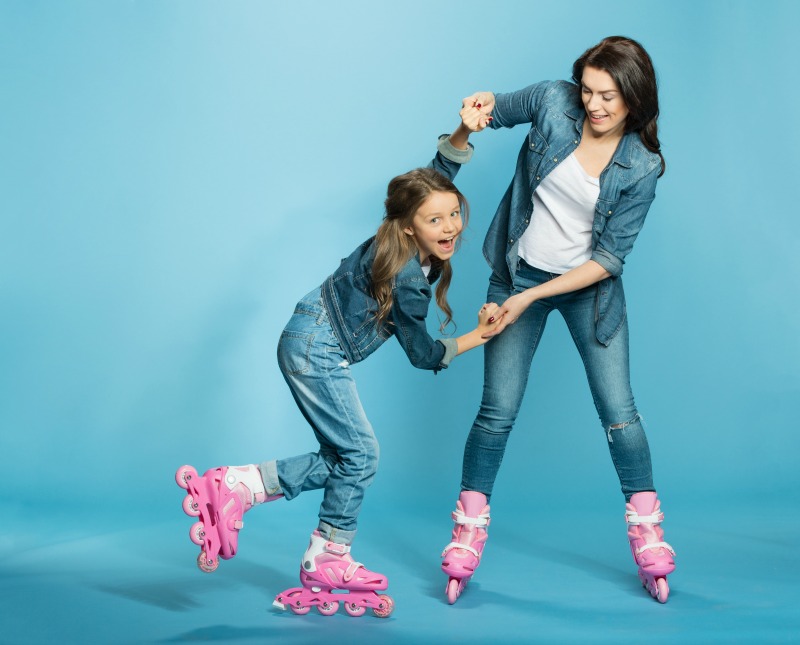 Have An At-Home Spa Day
Giving each other pedicures and manicures is a fun activity that both moms and daughters will enjoy. Spending time creating your own beauty products or even making bath salts and such to give to friends is another addition to the fun of an at-home spa day.
Be Open With Each Other
This isn't oversharing with your daughter. This is all about asking important questions about her relationships. Talk to her and listen to what she says about who she has a crush on, who she is dating, or what she is interested in. This time is to connect with your daughter and understand what makes her tick. You want to make sure you are building her self-esteem up and helping her to see her own value outside of relationships. Encourage her to wait, and to make good choices in who she allows into her inner circle.
Give Each Other Makeovers
Sometimes it is all about letting your daughter see how you view her or letting her show you how she views you. Giving each other makeovers is a great way to do this. You can update each other's looks and show real beauty shining through with or without the fancy clothes and makeup.

Write To Each Other
Many parents find that writing to their children is a wonderful way to not only document their lives but to connect with them on a personal level. Buy a pretty journal and write back and forth to each other. Share stories, fears, ambitions, goals, or even frustrations. Let your daughter into your world a little bit, and she will let you into hers.
If you have younger daughters leave special notes in their lunchboxes when you pack their school lunch. Encourage them to do the same back on the same piece of paper. Leave a pencil or pen in their lunchbox so they are able to write back.
Take A Girls Weekend Getaway
Sometimes, you just need to get away from it all. This means taking a few days of just the two of you going out together. It may be a single night away to enjoy a fancy hotel and some shopping, or it could be a girls vacation cruise to the Caribbean to experience new things.
If you several daughters you can make it a group trip, but also make sure to spend one on one time with you of your daughters. It's so easy to get caught up in our daily life, but each one has their own hobbies and interest they would like to share just with mommy sometimes.
Share A Hobby
Share your favorite hobbies and passions with your daughter. Whether you enjoy crafting, horseback riding, exercise, or painting you can share that with your daughter as another fun way to connect. Let her have time to share the things she is passionate about as well, and you may find yourself learning to fun new things.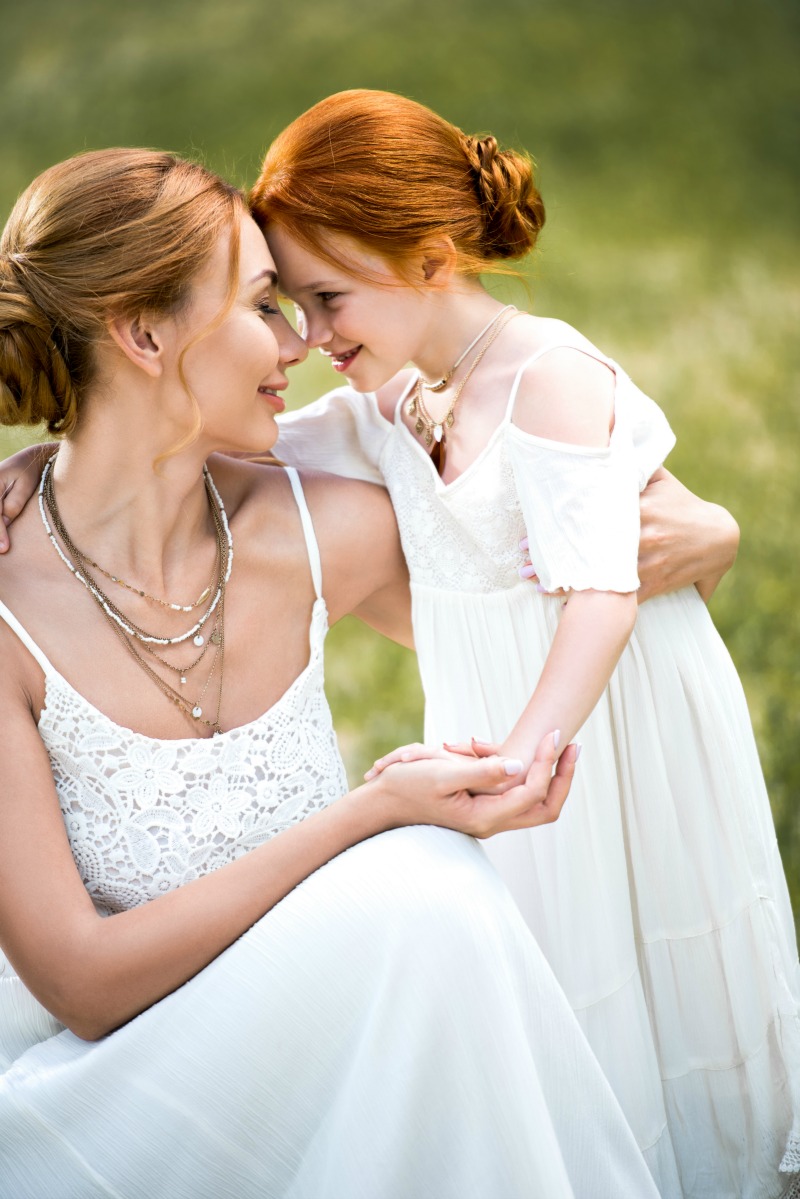 Learn Something New Together
Take a class together for something you both have an interest in learning. A new language, how to bake, or even something like learning how to handle a gun or self-defense classes are all great bonding options.
Go To Counseling
Sometimes family counseling isn't just a healthy option if you have struggles, but also a great way to help problems from happening. If you want to connect with your daughter as a mother, don't hesitate to arrange for some family Daughter counseling time. You can both go and share freely and find a new way to communicate that helps each of you feel loved and confident in your relationship.

If you are struggling with unique or great ways to connect with your daughter, these tips will help you to build that meaningful relationship you desire. Whether your daughters are young or adults.
You Are Also Going To Love:
If you enjoyed reading about 10 Ways To Connect With Your Daughter As A Mother, then you will also love the following parenting articles I have put together for you:
What other ways do you connect with your daughter?