When you become a mom you imagine everything will be wonderful, then reality hits and you realize it is a tough job. Here are 15 Habits Of A Very Happy Mom, that are perfect for reminding you that while it may not be perfect, it is still an amazing life you are living. These things help moms everywhere to remain happy no matter what challenges come your way.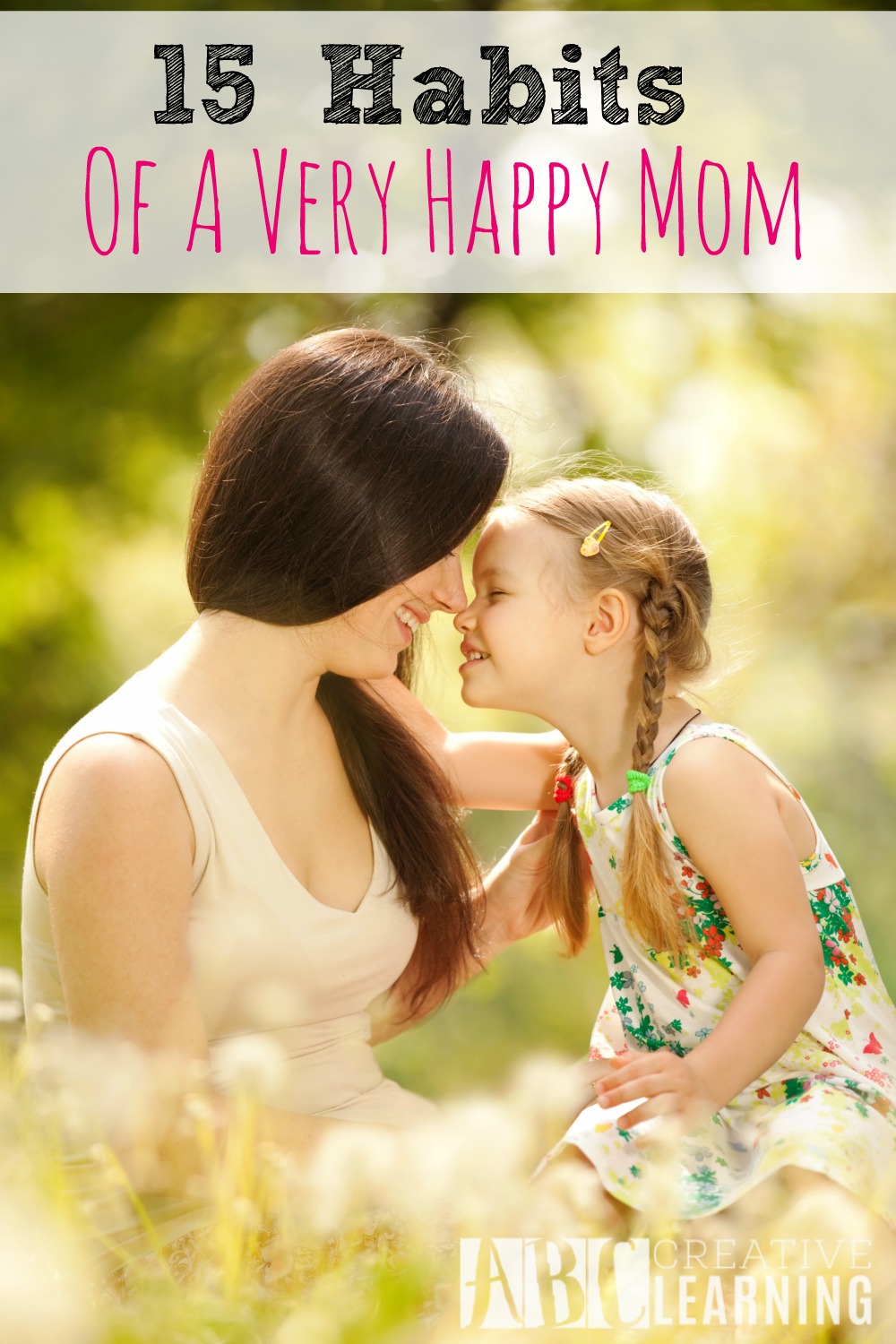 15 Habits Of A Very Happy Mom
Self care. Nothing is more important to creating a happy mom than self-care. This includes taking a break from kids to relax, read, go out with friends, take in a movie, and just care for yourself. It may mean you buy a new outfit once a quarter, or you smuggle the cookies to your bedroom for a quiet snack while the kids nap. Self-care is vital.
Daily gratitude. Practicing daily gratitude is important to see beyond the struggles. Focus on at least 3 things each day that have brought joy to your life. It can be a hug, a new television show, or lack of struggle to eat vegetables. Be thankful for the little things.
Routines and schedules. Being a happy mom often includes a very structured routine and schedule that keeps your home running smoothly each day. From sleep schedules to menu plans, a routine takes away tons of stress.
One on one time with your child. At least once a month, happy moms should be taking time to spend a few hours one on one with each child. This connection is important for you an your kids.
Naps. For kids and moms. They are a must.
Accepting dirty happens. A happy mom has to let go of the vision that everything in her home will always be clean. Dirty happens, and it's tough to prevent with kids underfoot.
Stopping comparisons. The comparison to other moms and families brings you down. Stop comparing yourself to others and focus on what and who you are.
Organization. Organizing your home to be easy to navigate is a must. This includes bins, shelves, schedules, calendars, menu plans, and any manner of household cleaning that needs to be done regularly.
Co-parenting well. Find balance with the other spouse and stick with it. Arguing over discipline and parenting styles can ruin your happiness.
Consistent discipline. This is huge with children. Consistent discipline is valuable when kids need to be able to know they can't sway you easily when they do something wrong.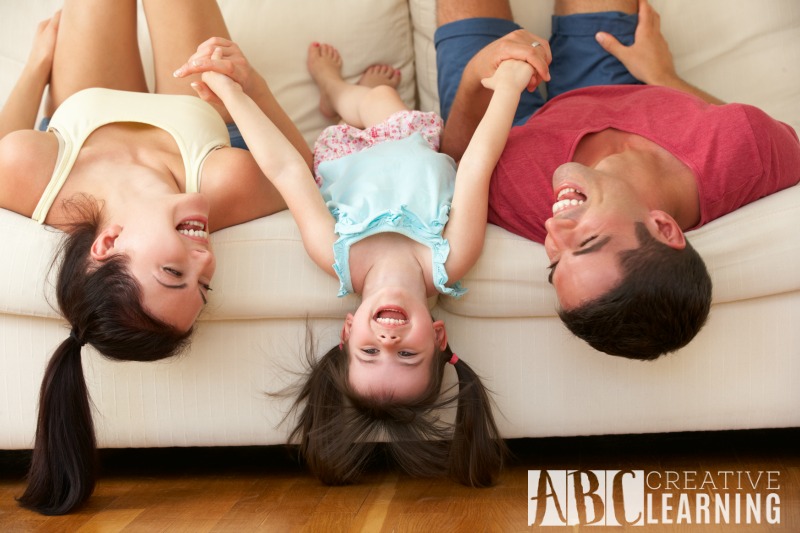 Playing games regularly. Get down on the floor and play with your kids. Have fun and laugh. Be a kid again for and with them.
Asking for help. A happy mom knows to ask for help when she needs it. This is important for you to not get overwhelmed, but also to make sure things are done as they need to be.
Learning to say no. Stop accepting every invitation and request. Learn to say no and use your time to focus on yourself and your family.
Reminiscing. Take time to think back on the good times you've had with your family. Look at pictures from when your kids were younger, when you took fun vacations, or even the times before kids. Thinking about happy times makes you happier in general.
Hugs. Daily hugs make for a very happy mom. Take the time to simply stop and hug your children and let them know how important they are to you.
These habits of a very happy mom are easy for anyone to manage, we just need to make them a priority in our lives sometimes. Even if you just take a few of them a week to complete, I bet you will be feeling a lot happier! No one said parenting was easy, but we can be happy as go learn through our struggles of motherhood!

What do you do to be the happiest mom you can be?