While many parents will yell from time to time as a means to get their kid to listen to them, it's not a proven method that works as an overall tactic. Here are a few tips on how to get your kids to listen without yelling that will turn things around in your home.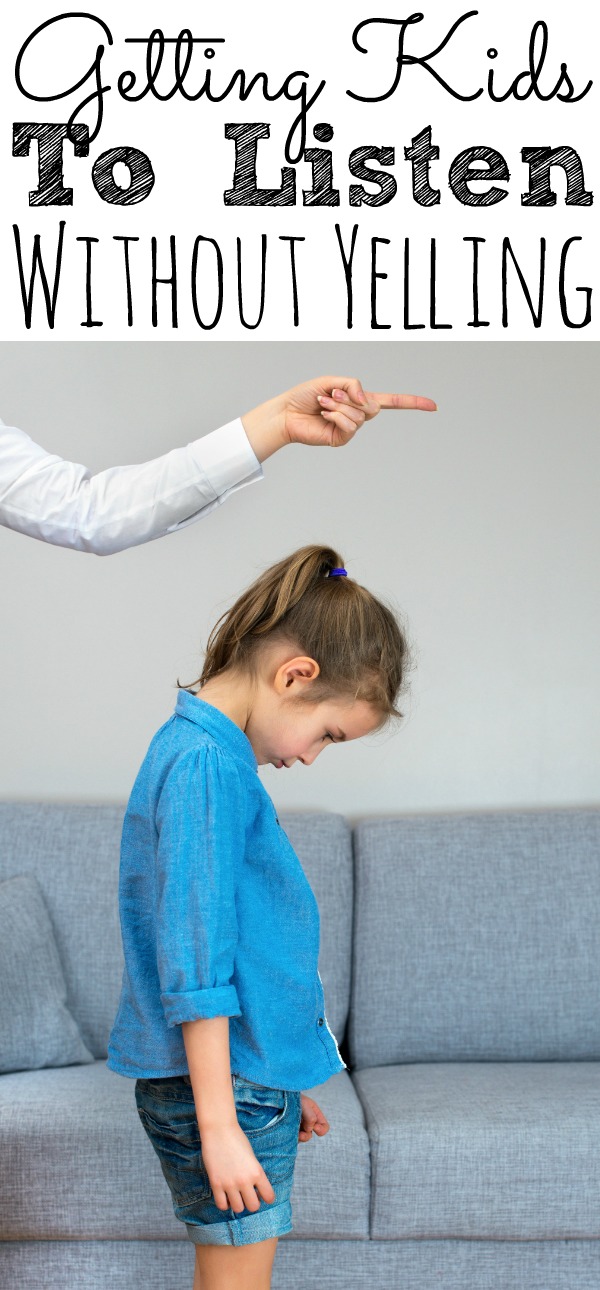 How to Get Your Kids to Listen without Yelling
Getting your kids to listen without yelling will involve a few simple steps, a positive attitude, and lots of patience. I'm not saying it's going to be easy, but it certainly can get done. You can get your kids to listen without yelling or losing your voice; it's all a matter of practicing this handful of tips.
This post contains affiliate links.
Set Clear Expectations
One of the biggest reasons parents starts yelling to their kids as a means to get them to listen because they haven't set forth clear expectations. A kid learns quickly where the gray areas are and how they can get away with things. Your kids probably have learned when you're most tired and try to pull stunts during that time. Stand firm with your expectations and your child will learn what is expected of them.
If you struggle to keep those expectations consistent, create a poster board that goes up in the family room so that everyone, including you, can always see these expectations. Helping everyone stay consistent and in check.
Discuss Consequences
The easiest way to get your kids to listen without yelling is communication. If you can sit down with your kids to discuss adverse reactions and consequences of their actions, not only will they learn what is asked of them, but the consequences if they don't follow these expectations. Most likely the yelling will slowly disappear. Keeping open communication within your kids at an age-appropriate level will help minimize any negativity and misbehaving in your household quicker than any other method of discipline.

Listen To Your Kids
One of the things we do as parents are abusing our parental role. Why should you listen to your child? They are the child, and you're the parent. Right? I know exactly where you're coming from, but the truth is our kids need someone to listen to them as much as we do. You need to create a line of communication with your kids at an early age; The truth is your kids won't listen or communicate with you when something is genuinely wrong.
If your child is not listening when you are disciplining, sit down with them and ask them if there is anything they want to share with you. Listen to them and give them advice as needed. Don't just scream your head off because they are just not doing what is expected of them. For all you know, they need someone to talk about something that has been on their mind or bothering them. How do you expect your child to listen to you if you're not teaching them to listen?
Examine Why You Yell
Lastly, to indeed follow all of these tips above on how to get your kids to listen without yelling is to examine why you yell. Pause for a minute to write down the last time you yelled at your kids. Do this for an entire day. Take notes of when those times were, the day, the reason for yelling and the actual outcome of the moment. Figure out what triggers you to yell and what triggers your children not to listen. If you can examine why you yell, you'll soon be able to minimize that response to the situations that trigger you to yell at your kids automatically.
Writing it down and seeing it on paper sometimes helps with the visualization aspect of a yelling parent. Having it on paper will allow you to specifically see how much or how little you actually lose you yell at your children. This can be a rude awakening for many parents.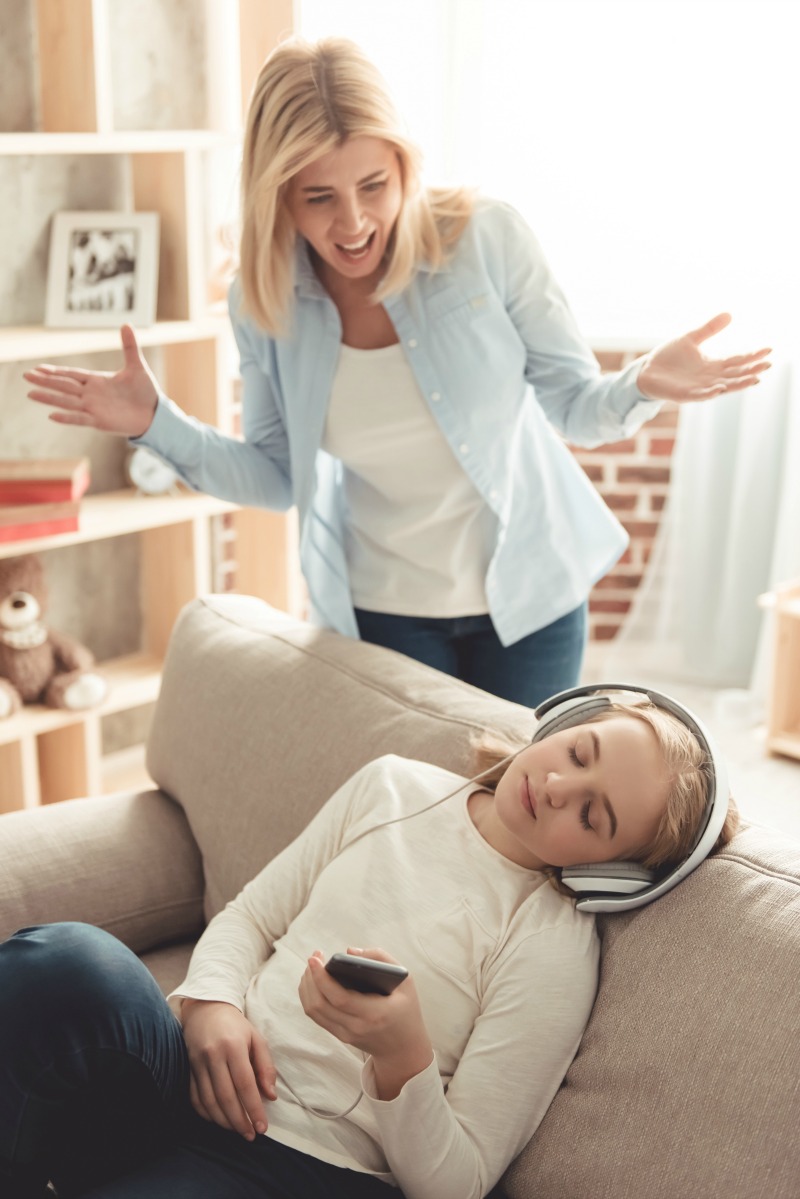 How To Get Kids To Listen Without Yelling
Even though these are only a few tips on how to get your kids to listen without yelling, they are a good starting point to get you going in the right direction. Yelling is merely a learned response that you either grew up thinking or you're stressed out and yelling seems to be the quickest response to get your kids attention immediately.
There are other ways to get your kids to listen; the first step is to set clear expectations and rules within your home, follow thru with consequences and discuss those consequences so that your kids know what to expect should they make a bad decision. Sit down and communicate with your kids, you never know if they need someone to talk too. Lastly, learn what makes you yell at your kids and work to minimize that as your instant response.

You Are Also Going To Love:
If you enjoyed reading How To Get Your Kids To Listen Without Yelling, then you will also love the following parenting articles I have put together for you:
How do you get your kids to listen without yelling?