Communication is one of the most important things when it comes to maintaining healthy relationships. This holds true for family communication as well. If you find that your family is not effectively speaking to one another, there are several tips for better family communication that can help.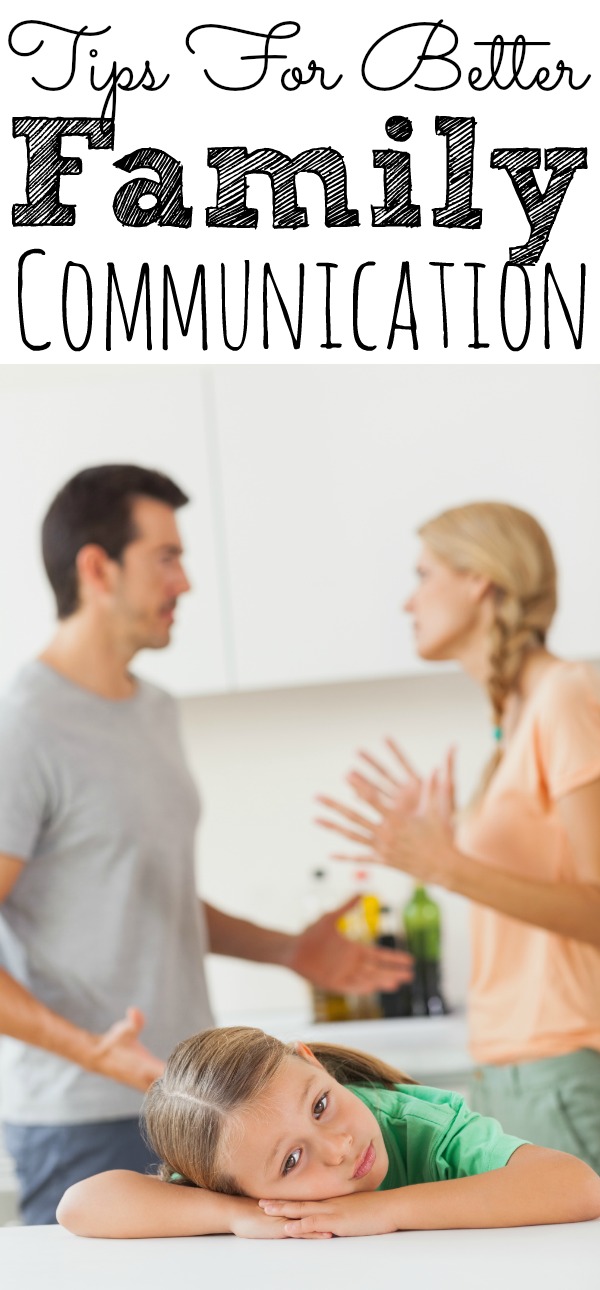 Tips for Better Family Communication
Family communication is especially important because our words have the power to either build our loved ones up or cut them down. If your family isn't communicating effectively it can cause family members to actively disengage, deteriorate the family bond and slowly chip away at your relationship. This is why it is important to seek out better ways to communicate with your family.
Thankfully there are tips out there that can help your family to better communicate, strengthening your bond and solidifying your relationship.
This post contains affiliate links.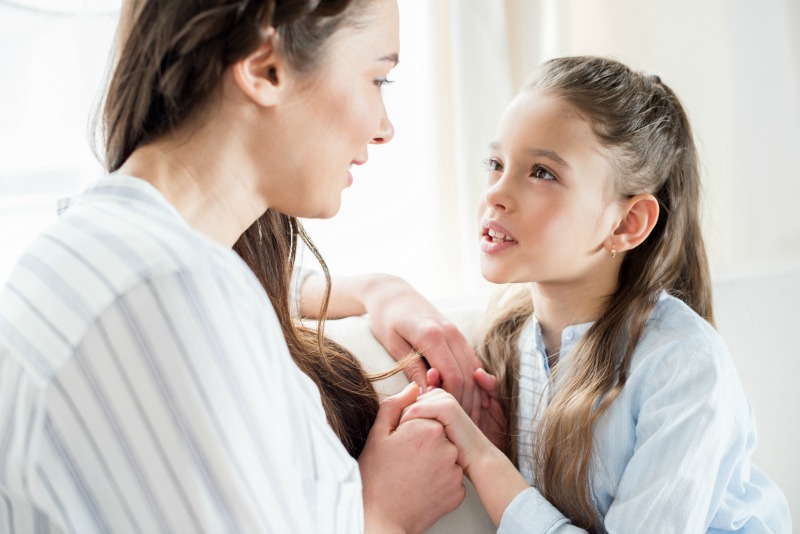 Make Time to Communicate
If your family is always busy running from obligation to obligation, the only thing on your minds is getting to where you need to be on time? If you want to communicate better as a family, it is important to make time to talk to each other. Regular family meetings are a great way to open up the conversation and encourage communication between family members.
Schedule family meetings at least once a week to make time to talk about concerns, what you are grateful for and even activities you can do together in the near future. This can be done at its own time or even during family dinners.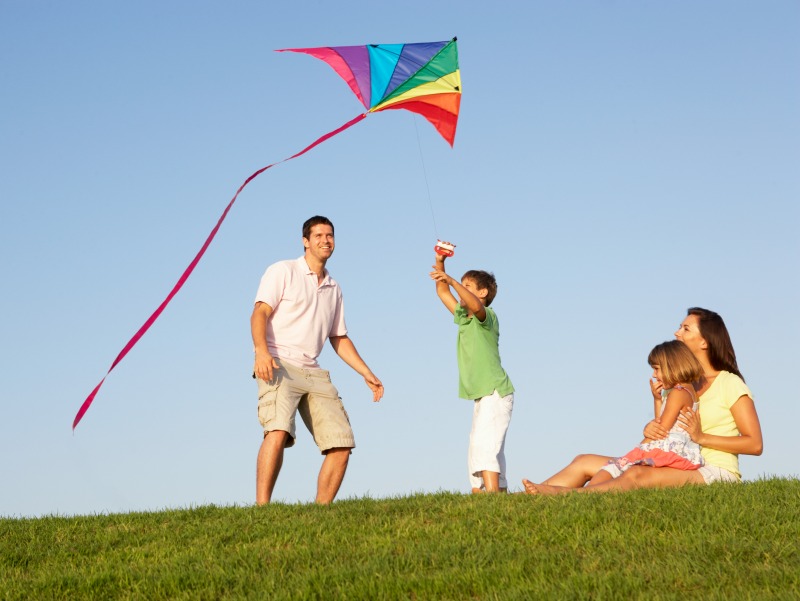 Schedule Family Activities
Families need regular time together to bond. Schedule family activities on a calendar and treat them as though they are as important as a business meeting. When you are scheduling these family activities, think outside the box and don't cancel unless absolutely necessary.
If you have older kids, you can ask them specifically how they want to spend their time as a family. Let them take the lead and plan activities that they enjoy doing. Letting them help with the planning process will get them excited about spending time together as a family. When you have younger children, you can choose activities that you know they will enjoy. It can be as simple as heading out to their favorite ice cream parlor.
No matter what you choose to do with your family time, spending this time together will encourage plenty of more effective communication.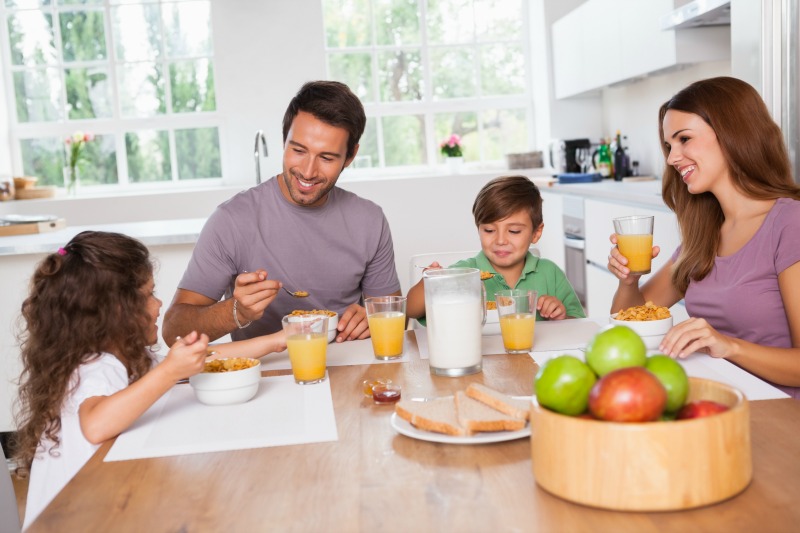 Eat Regular Meals Together
While the idea of eating meals together as a family is nothing new, actually making it happen can seem difficult. While there may be some scheduling conflicts occasionally, it is important to make family mealtimes a priority in order to increase communication.
When families gather around the table together, they are surrounded by those who understand and accept them. Sharing meals is not just about eating something delicious, it is a great way to come together as a family unit and discuss the day. It doesn't matter if the conversation is simple or in depth, these family meal times pave the way for when they want to talk about bigger issues.
Conversations To Have During Family Meals
Ask how your kid's school day went
What are they looking forward to this week
Share something special that happened at work and school (This is something our family does every night)
Anything they would like to talk about specifically
Family dinner games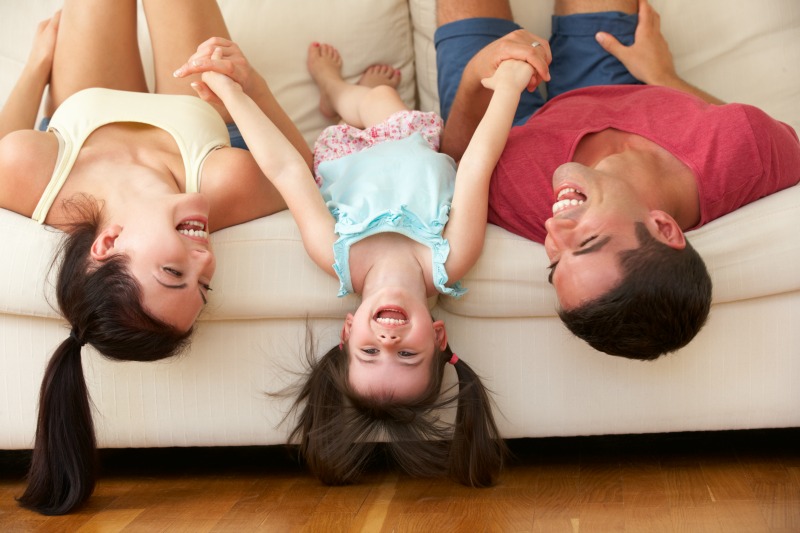 Turn off the Tech
Any time that your family has time to communicate it is important to turn off the technology. When you are attempting to have a conversation, it is important to ensure that you minimize the distractions. In fact, it is a good idea to designate tech-free zones in your home, like the dinner table, to ensure that the lines of communication open naturally. Technology, while fantastic in its own right, has a time and place. If used improperly it can have a negative effect on your family's communication. Any chance you get, turn off the tech and open the lines of family communication.
I know this is something that is talked about a lot but turning off technology when having a conversation with our kids and spouses makes a huge difference.

It is incredibly important to ensure that your family is effectively communicating. When it comes to better family communication, make sure to find time to truly connect, schedule family activities, eat regular meals together and turn off the tech whenever possible. Taking these actions will greatly benefit every member of your family.
You Are Also Going To Love:
If these Tips for Better Family Communication have helped, then you will also enjoy the following parenting articles I have put together for you:
What are some of your family communication tips?